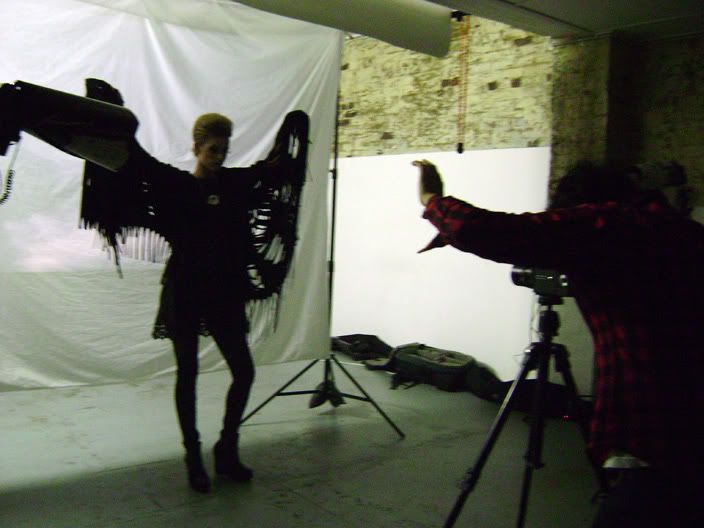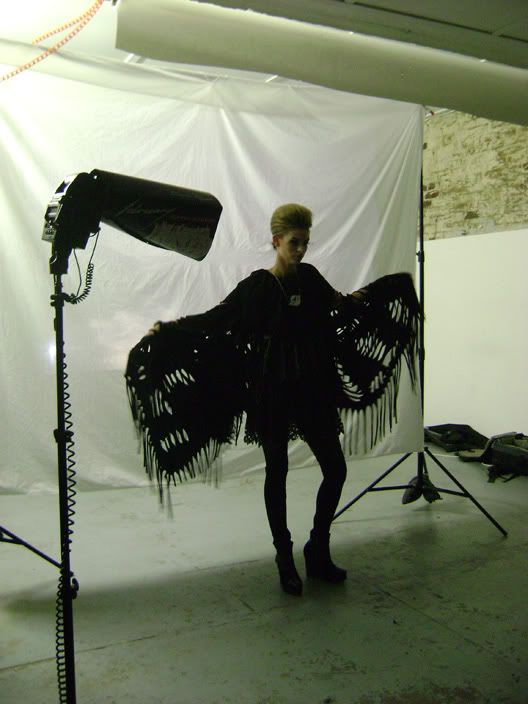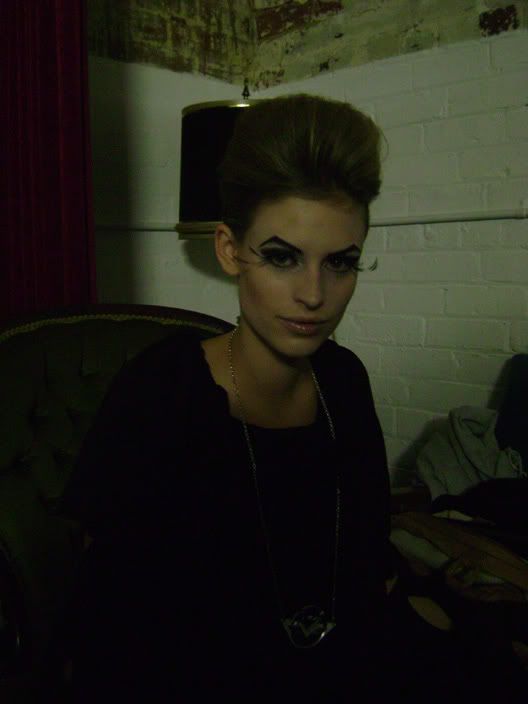 A sneaky peek into the shoot I styled on Friday. Behind the scenes photos taken on my crappy happy snap camera hence the grainy dark shots.
Shoot details:
Photographer: Chris Polak
Make-up:
Caroline Massola
Hair: Jodie Watts
Models: J J and Jayde Purtell from
Viviens Model Management
Thanks to:
Alegorie
(Check out the Lola & Bailey necklaces, in this shoot I used
"The Cat & The Canary"
necklace which I'm seriously considering buying, being a stylist is dangerous for my shopping ban)
Alice Euphemia
Alicia Gramsbergen
Alpha 60
Es Trella
Fat
(It was so hard to give back the black Romance Was Born cape that I made Henry buy it for my birthday...I'm not allowed to wear it until then but I am super excited come May 30 I will be wearing it every day!)
Gorman
Limedrop
Not to mention my lovely "assistant" Oliva, from Uni, who helped me calm down in the mini crisis's and was always one step ahead working on the next thing before I even had to ask!
This has to be the best shoot I have worked on to date, I am beyond happy with how every look worked out and the people I worked with on the day were all so talented, it was so inspiring.
I'm working on yet another shoot, its go go go at the moment, which is exciting.