On Saturday May 30, which happened to be my 25th birthday, I worked on the very 1st fashion shoot for
Melbourne Street Fashion.com
. This is a look into the behind the scenes action on the day of the shoot. I've kept a few looks secret so that when it goes up on the site there are still some surprise elements for you. The shoot was one of the biggest yet that I have had to organise (3 models, 1 hair stylist, 1 make-up artist, 4 stylists and a photographer not to mention getting clothes and making sure it all would work together), and for the entire week prior I was sick in bed with asthma and even on the day I wasn't 100% yet, so I'm really happy that it did all work out so perfectly. I can't wait to show you the final results but until then feast your eyes on the behind the scenes action.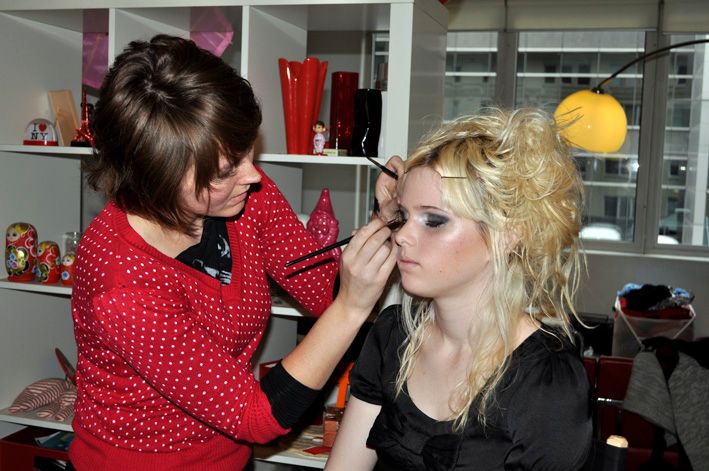 Tessa doing the amazing make-up on one of our super models Caesi. This shoot had 3 models, 2 girls and 1 boy.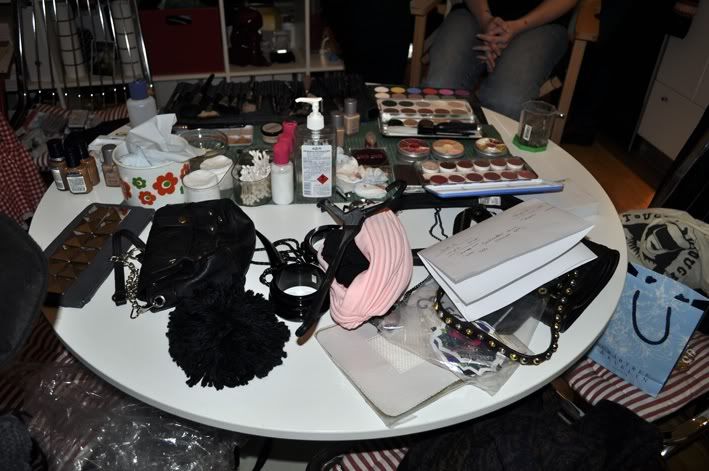 Make-up and accessories station. Our base was my apartment at 7:30am, yikes so early, but it was so we could get a nice morning light when we did start shooting, which wasn't until 10am anyway (hair and make-up always takes forever) All shots were done in and around Melbourne's beautiful laneways, hence my place was the ideal base as its right in the heart of the city.
Shoe stop.
Olivia, one of the stylists on the shoot (all up we had 4!) was very excited to get started.
Olivia warmed up model Anna who was freezing. Stylist Zoe looked on as Renee (hair and also stylist) decided what shoes really worked for the outfit Caesi was to wear.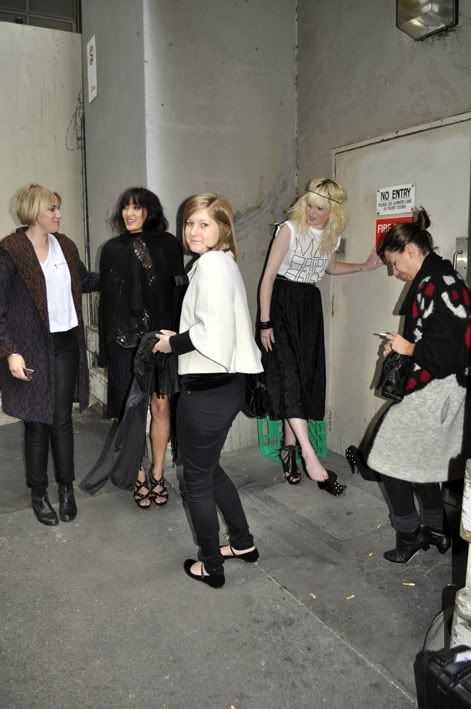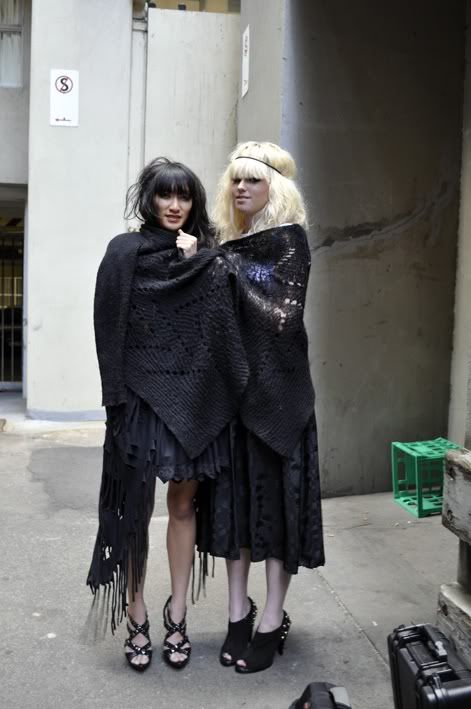 Anna and Caesi warmed each other up waiting for their solo's.
Photographer Effie and her assistant Nick set to work shooting our very Jethro Cave-esque (only hotter) male model James while Renee kept an eye on the hair.
Group shot time with Renee checking up on the hair.
A sneak peak at one of my fave looks...just wait till you see the final photo, its even better.
New location, a more glam look.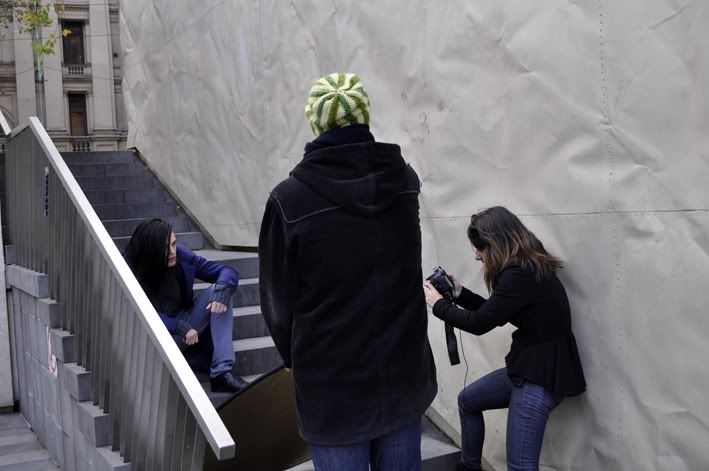 James works his Blue Steel.
The unseen looks are worth waiting for, and the way Effie has shot it all is amazing. It will all be up on the site by Monday June 8th.
Oh and guess what silly quarter life crisis thing I did???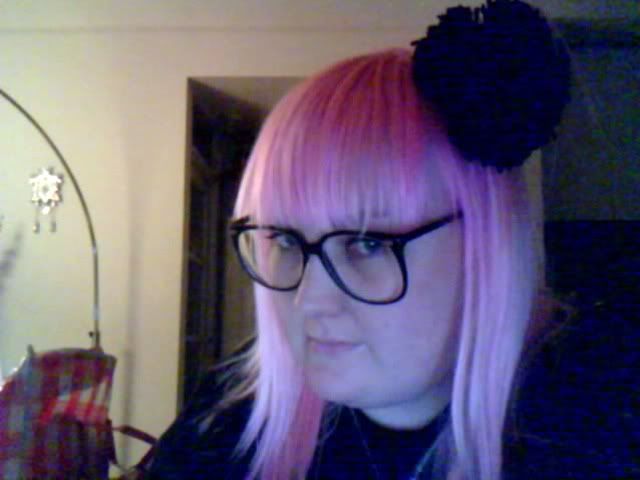 I dyed my hair pastel pink (sorry about crappy photo, it was taken with my webcam)
Tomorrow I'll post photos from my birthday party and me wearing my amazing Romance Was Born cape from Henry.