For 5 days of our Japan trip, me and my sister went to Kyoto, Nara, Osaka, Himeji, Hiroshima and Miyajima on the JR rail pass. It was my first time getting the pass as the other times I've been to Japan I was either on a working visa (you can only get it on a tourist visa) or I just wanted to see Tokyo. Going on the Shinkansen (Bullet train) for the 1st time was so exciting. When I've travelled around Japan before I did so on the notorious "night bus" which is HELL. The Shinkansen is so smooth and relaxing and the seats are really roomy. The night bus is cramped, smelly and doesn't have a toilet for a 12 hour journey!!!
Tokyo: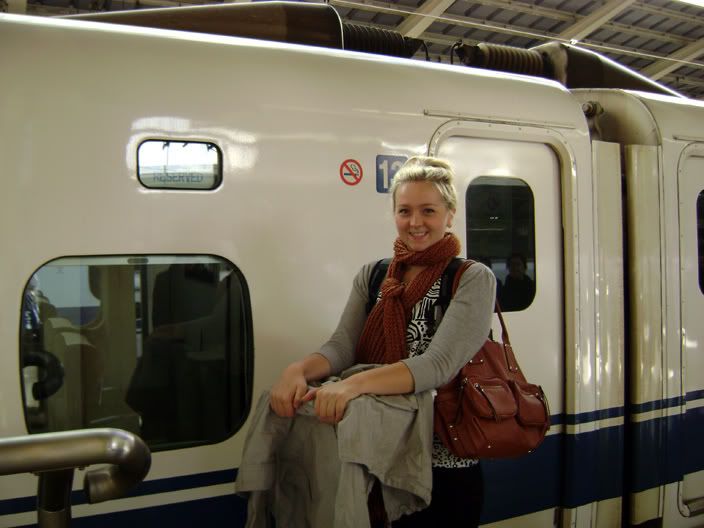 My sister, Ebony, waiting for the Shinkansen doors to open.
Kyoto: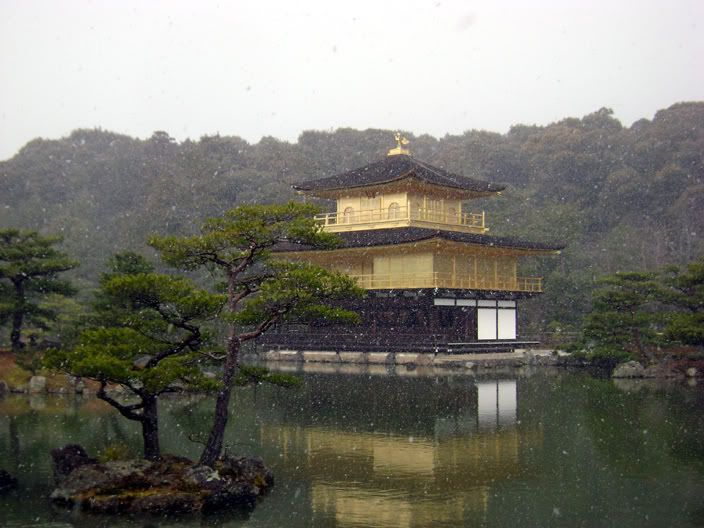 Kinkakuji, otherwise known as the golden temple in the snow. This was very exciting for Ebony. She has never ever seen snow fall before (she has seen snow on the ground though) I remember my first time too in Scotland 8 years ago, and Henry's first time was with me in New York. It does snow in Victoria, just up on mountains. We had all seen snow before, just not it falling. The snow in Kyoto never set though, so we just got pretty falling snow and our feet stayed dry.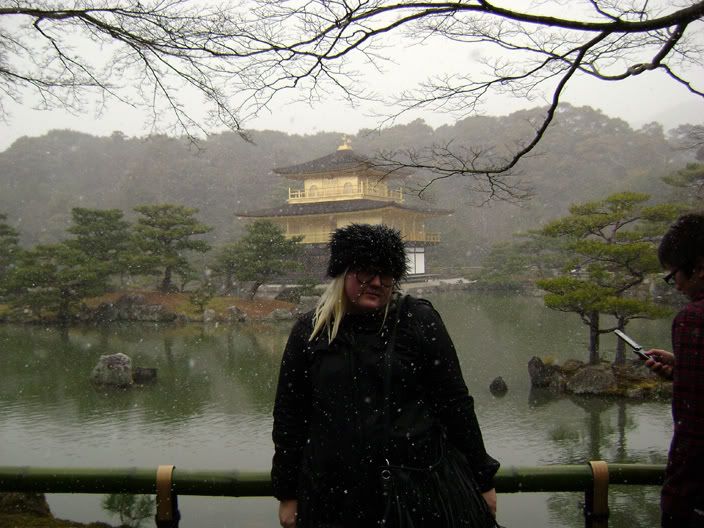 Fushimi Inari. It has something like over 2000 Tori gates.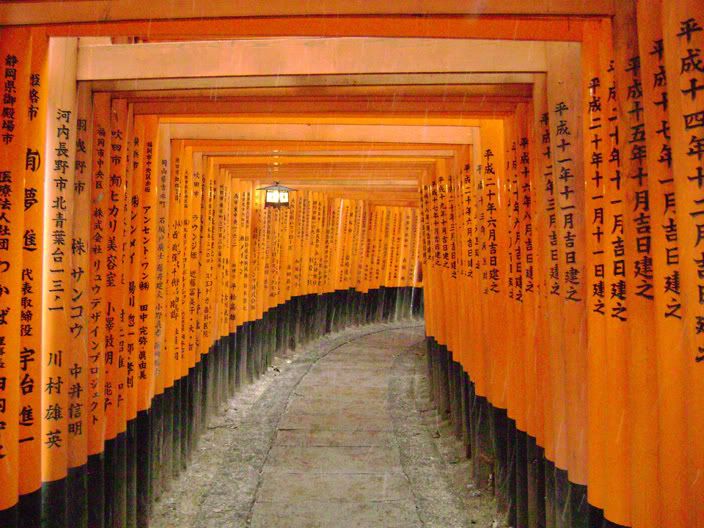 Inari actually means fox, so this is a temple for fox worship...something like that anyway.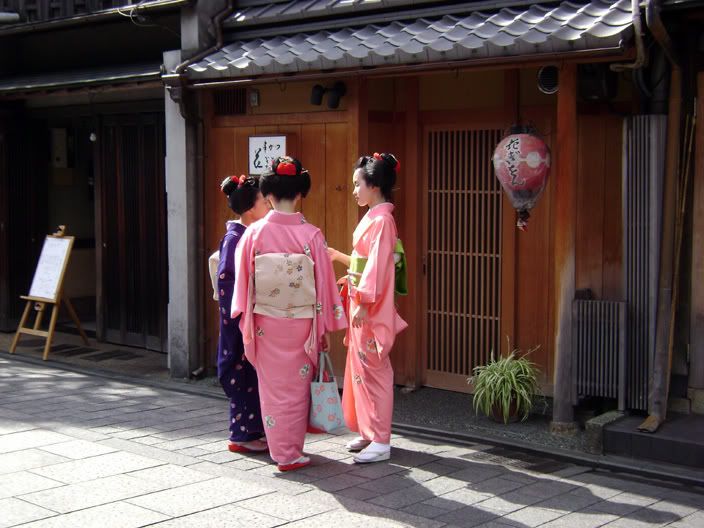 Gion: We saw some Meiko (Geisha in training)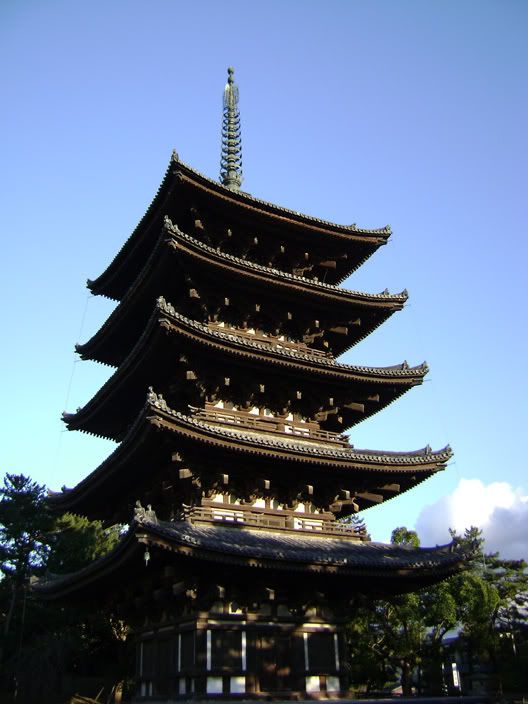 Nara
Nara is famous for its deer.
So kawaii.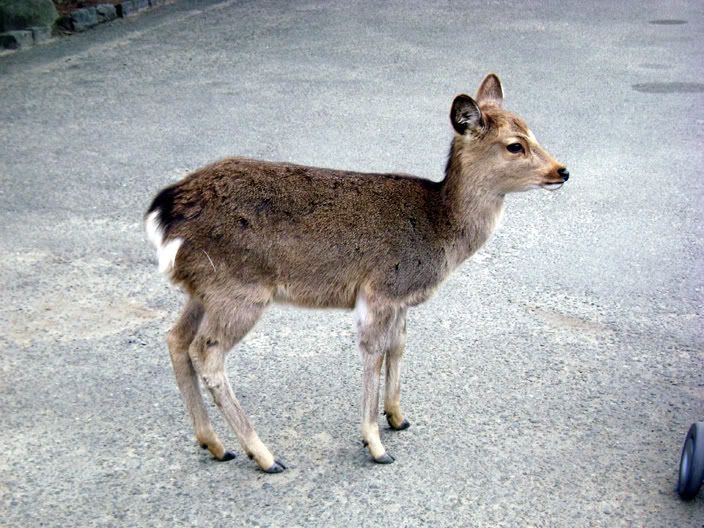 Baby deer.
Ebony and deer.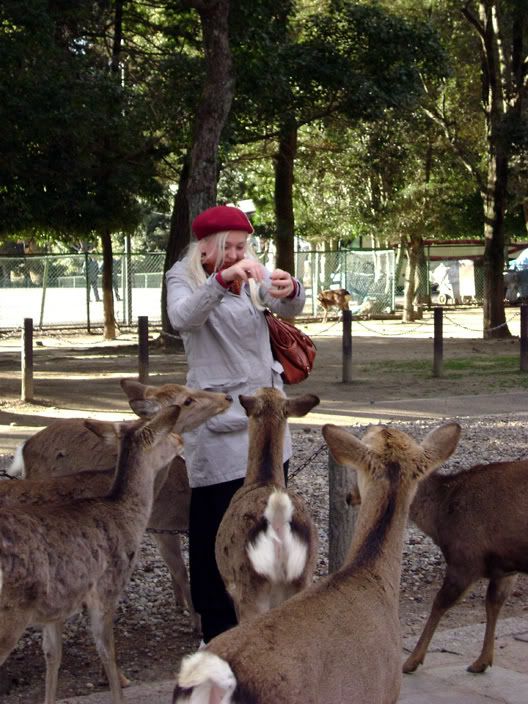 Ebony getting harrased by deer because she has rice crackers for them to eat (one bit her on the bum!)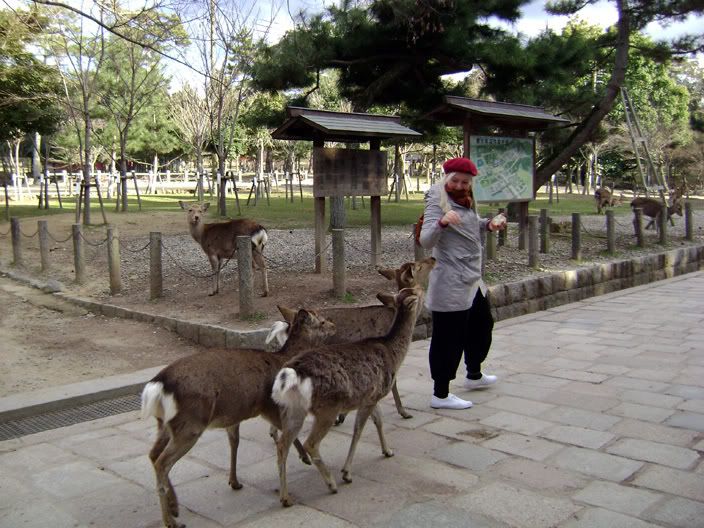 Follow the leader
Osaka: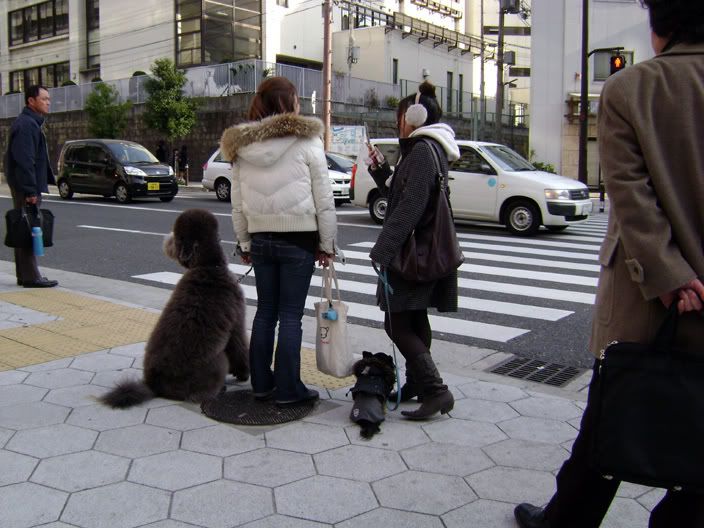 Osaka. We found this so funny. 1 Giant dog and 1 tiny dog. Kawaii.
Osaka Jo (jo = castle)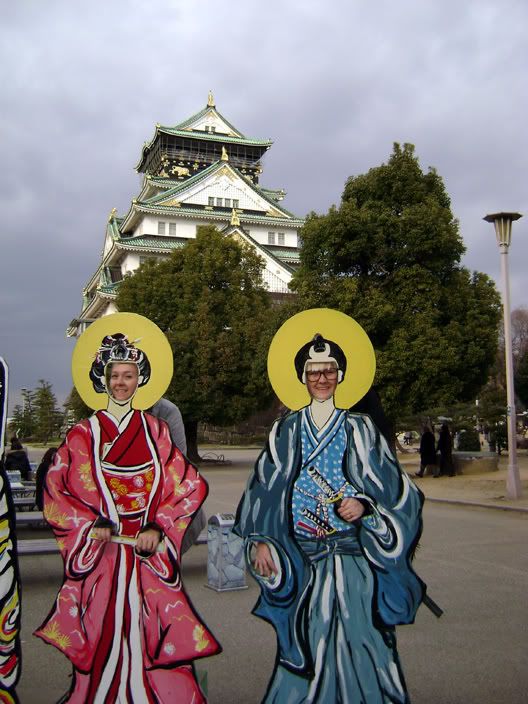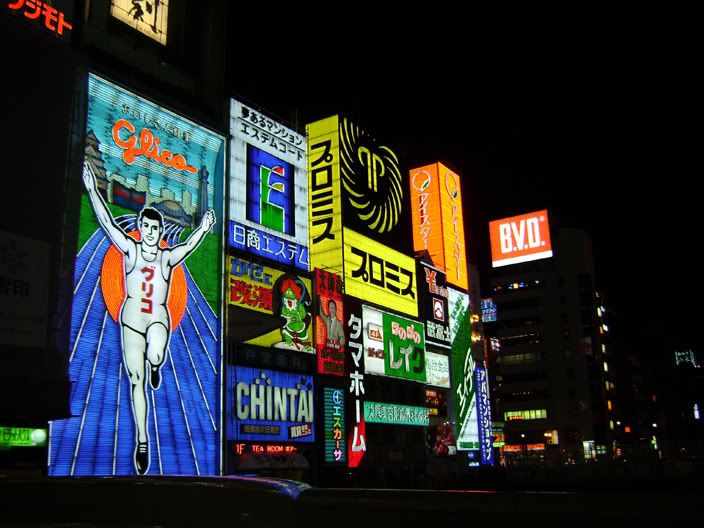 Osaka's neon area, Dottonbori.
Himeji: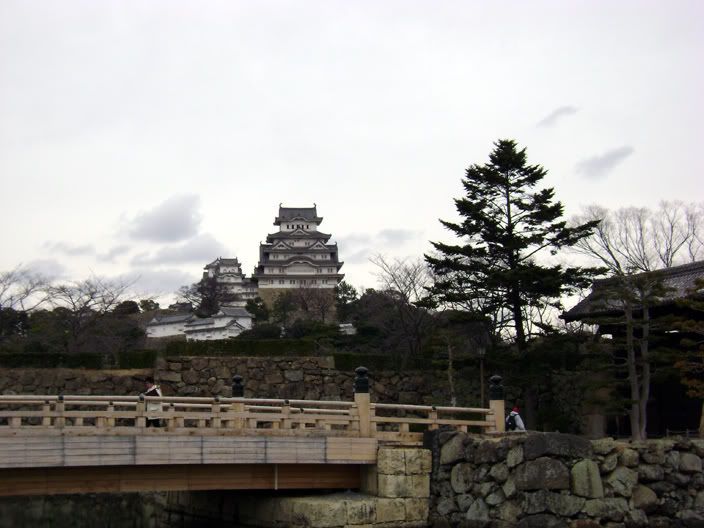 Himeji jo, the most beautiful castle in Japan.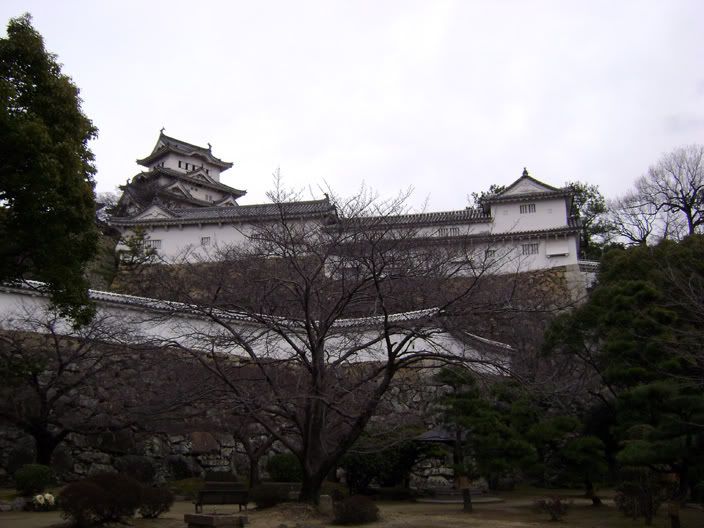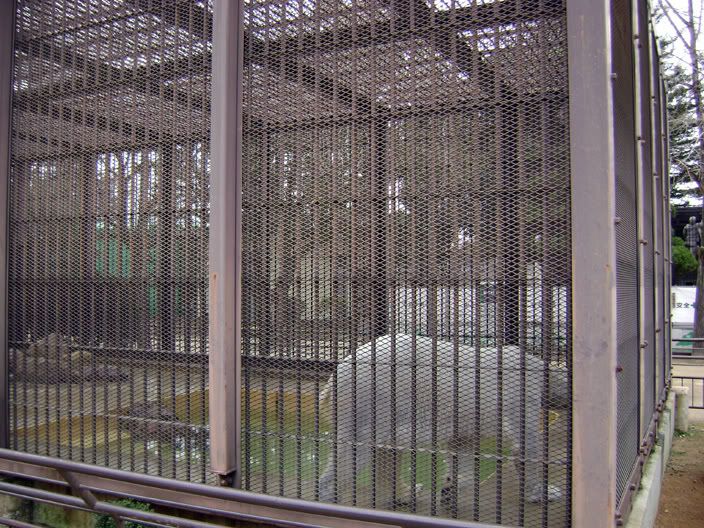 Himeji Zoo. The WORST zoo I have ever seen. You pay only $2 to get in and the animals are kept in terrible small cages with no trees, grass, nature. This poor Polar Beer was pacing in circles, a sign of distress. This is actually the 2nd time I have been here, I wanted to show my sister how terrible it was. I wish I could do something. I basically walked in, started crying, took 2 photos to show you guys and left, it was just way too sad.
Here is the solo Elephants enclosure. Aren't Elephants group animals? As in they love having a friend with them? This one had big scabs on its back too. So sad.
Hiroshima: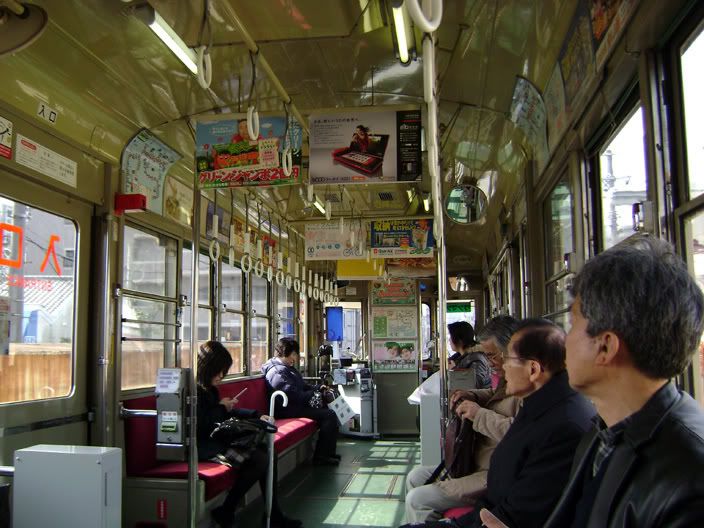 Hiroshima has trams. I forgot to take a photo of the outside, but it looks like one of our old W class trams here in Melbourne.
The A Dome was being checked for damage to make sure it stays standing as a reminder of the devestation the A Bomb can produce.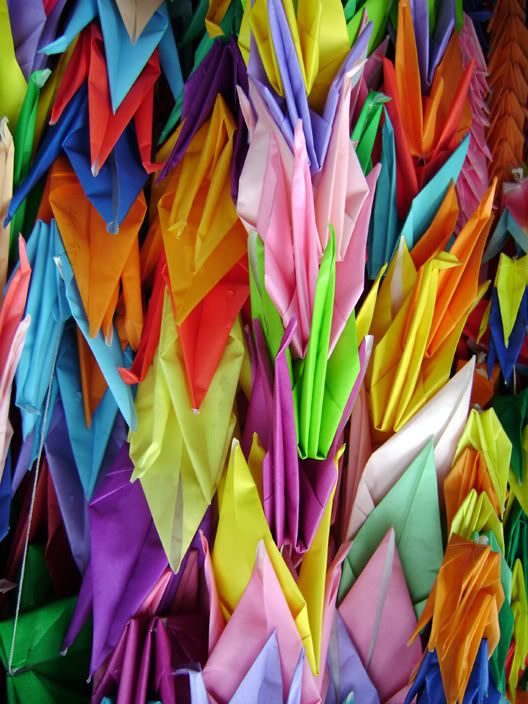 There were hundreds of paper cranes for the little girl who died of cancer from the radiation after the bomb. At the hostel we were talking about whether Hiroshima still has radiation or what? I thought it lasts hundreds of years. We all tasted the water and it tasted funny. I don't know, there was a physicist staying at the hostel and she was unsure too. She noted that at the museum they don't mention current tests or the situation now. Anyway the museum is a must see, I learnt so much, its all so sad, they show some very disturbing photographs that I have never seen before. It made us both tear up.
Hiroshima is famous for Hiroshima style Okonomiyaki.
Basically it is Okonomiyaki with NOODLES! So oishi (yum) one of the best meals we had in Japan. I normally don't like Okonomiyaki so much because its so eggy, but with the noodles it takes that taste away. We had special vegetarian ones with extra Kim Chi and cheese. And yes that is mayonaise on top. Japanese food mixes some strange ingrediants together, sometimes its so wrong, but this was so right.
Miyajima:
Miyajima is famous for the giant Tori sitting in the water.
You have to take a ferry to Miyajima Island.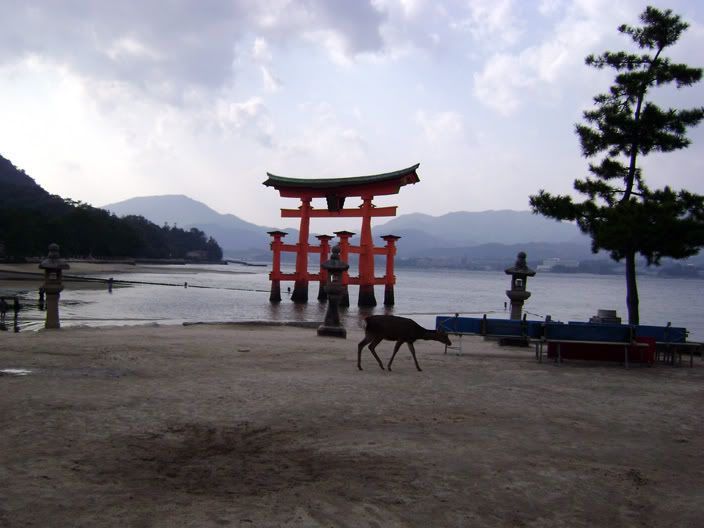 There are deer on the island.
They like to eat maps.
Kawaii.