This week is really hectic. As the week before Fashion Week there are heaps of exhibition openings and shop parties to attend, plus I have Uni now too. Fashion Week may in fact be fashion fortnight and I'm already pooped and its just begun! Nearly every night there is something on, but so far all I have managed to do is go to the opening night of
Penthouse Mouse
last Friday. Basically it's a sort of pop up store/gallery that gets set up every fashion week (well every fashion week in recent memory). There are loads of artists and designers involved and this year it being held in the old "Fun Factory" amusement park in South Yarra. I didn't really get a chance to check it all out as I kept bumping into friends I hadn't seen in a month, but from what I did see it all looks really cool.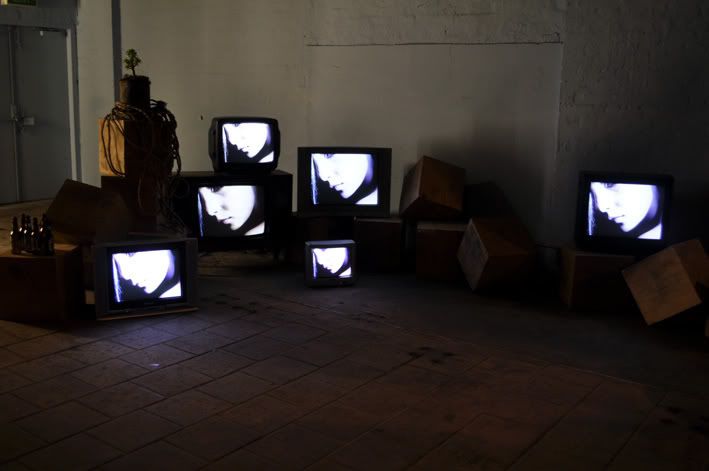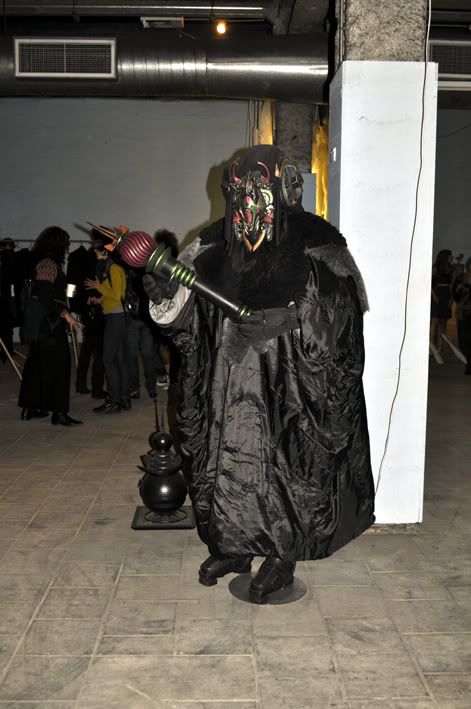 Charlotte and Kat (
Style Lines
). It was my first time to meet Kat. She is beyond lovely, and was wearing the most amazing shoes.
Greta, she is wearing her male housemates dress!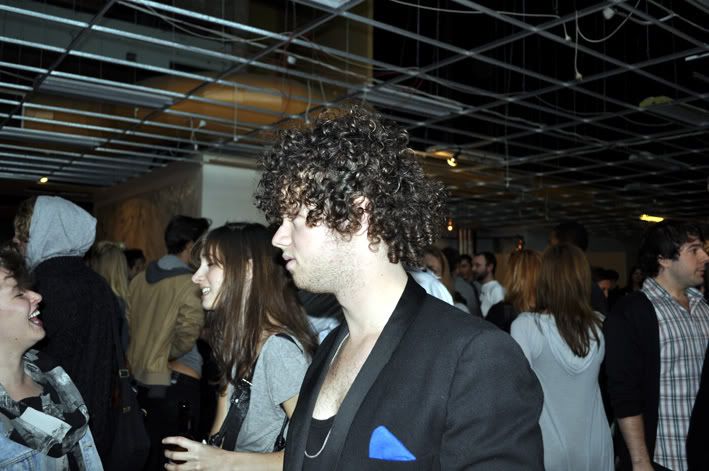 Pat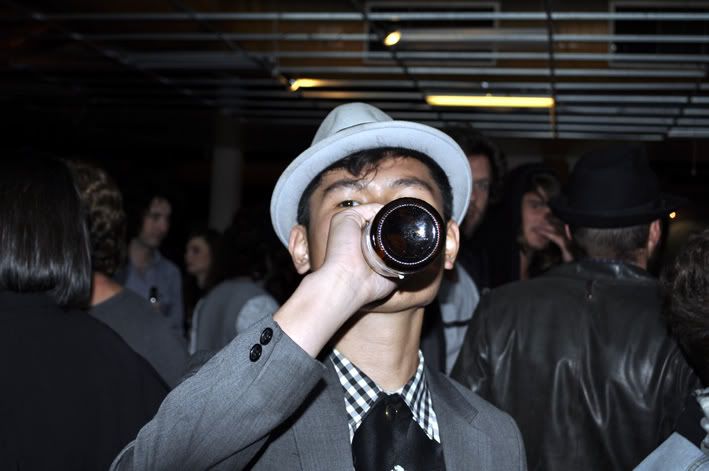 Ricky
In other news this is what I wore to Uni today: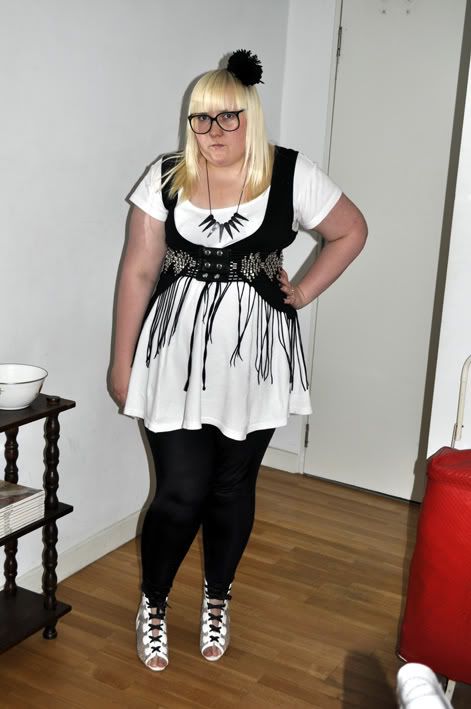 Going to fashion school means you can never dress down, everyone is always dressed so amazingly that if you did you would feel like a right fool. So this morning I felt inspired to go all out with my look.
Pom Pom: I made it for the
Pocketto
shoot I styled
Necklace: Arthur Daileys $1
Dress: Dimmeys $3
Vest: 7 Angels: $20
Belt: Zara Japan $40
Leggings: Kinji Harajuku $7
Shoes: Hunter Gatherer $10
Mind you I did come home and change my shoes half way through the day. Those babies are a size too small I'm afraid, but I love them so much, I live in hope that 1 day my feet will shrink.