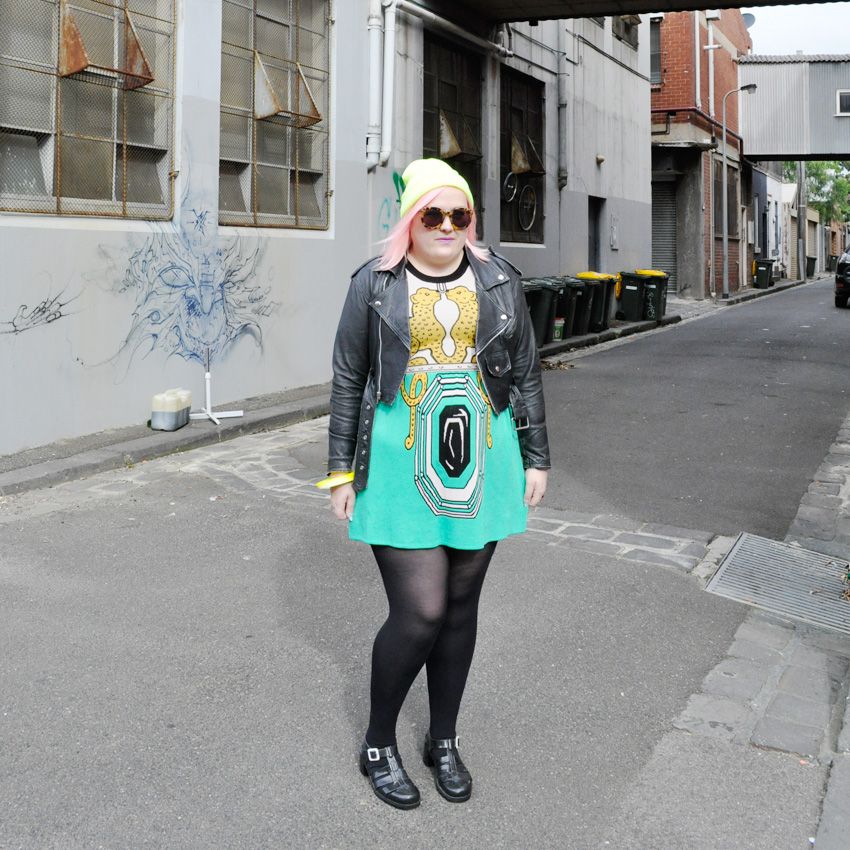 This outfit is a bit of a departure from my recent blog posts, I mean it's a whole lot less pink for one. I bought this
Alice McCall
dress on a whim the other day, which is not normally how I shop. I'm more of a stalker, planning my purchases well in advance, keeping them in my online cart for as long as possible before I finally hit purchase or visiting and trying on something a few times in store before finally deciding to buy. Especially when it comes to designer clothing as the cost per wear has to be taken into consideration. Well with this dress it was love at first site, even Henry the hater of all things over $20 said he loved it. So $329 later this dress was mine. If you can't go crazy every once in a while when can you? Plus its an Australian designer I love so that makes me feel less guilty about the price.
Dress
Alice McCall
$329
Leather Biker jacket
Vintage
Tights
Berlei Dig Free
I'm not normally a beanie girl but this neon yellow beanie from Fashiondacci is just too fun to pass up.
Neon yellow beanie
Fashiondacci
Sunglasses
Karen Walker Super Dupers from
Eyegoodies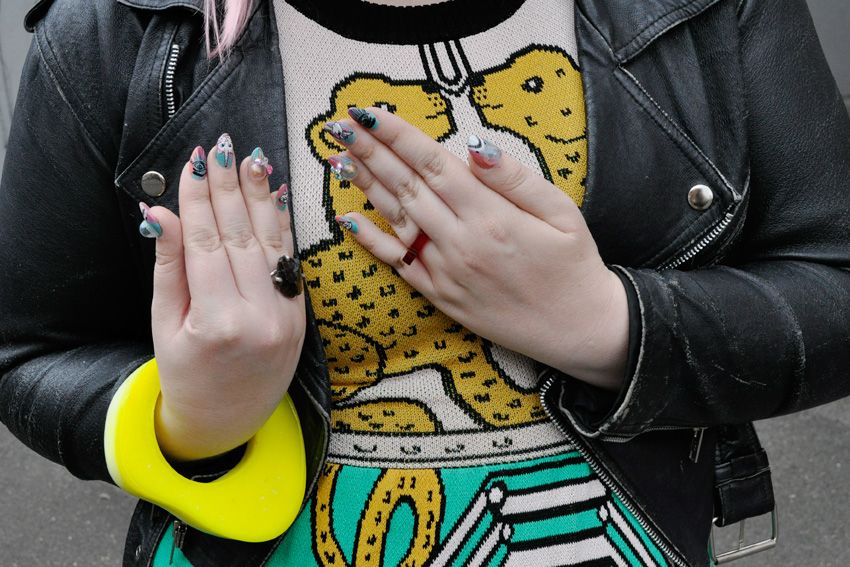 My Clara H Nails are still going strong. Tag me @fashionhayley on instagram if you take up my
$50 nail art offer
so I can see and share your sure to be amazing nails.
Nail art
Clara H Nails
Yellow bangle
Symantha Rose
Jelly heels
Juju Babes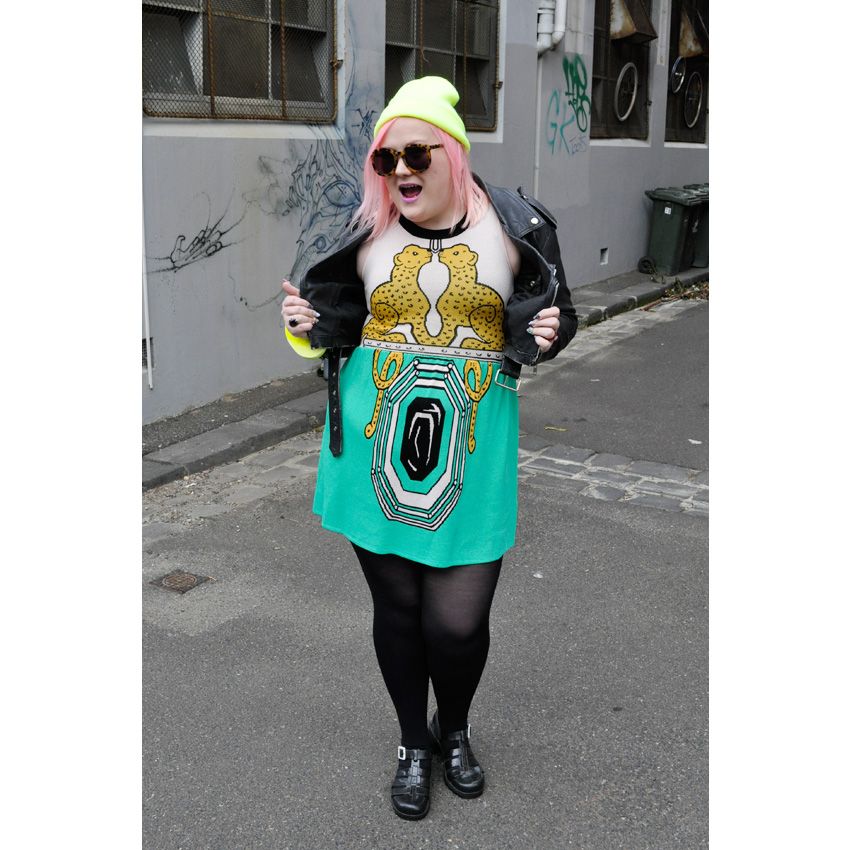 I just love the graphic nature of the dress, the mirrored cheetahs and the bold teal colour.
Shop the look!!!