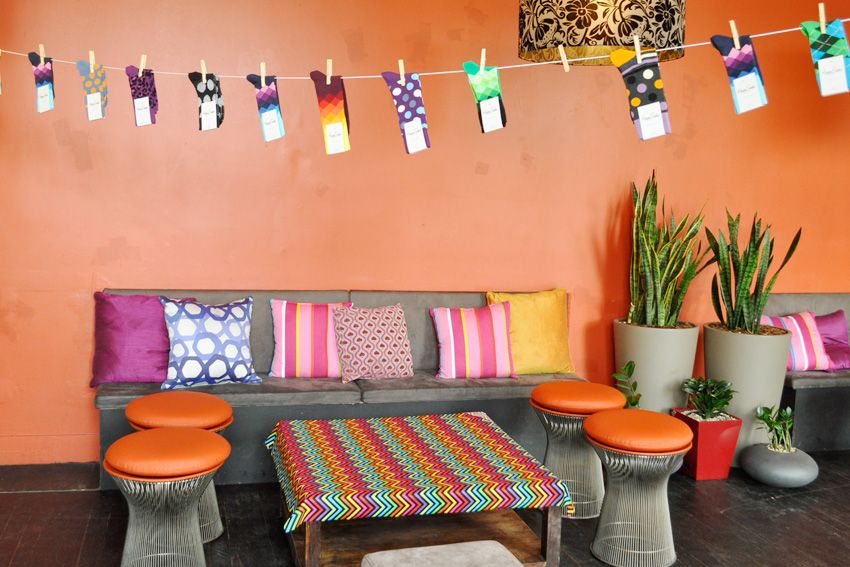 This afternoon I had the pleasure of attending
Happy Socks's
Afternoon on the Green at the
Paddington Lawn Bowls Club
. The venue was spectacularly set up with a cute sock washing line hanging throughout the space with guests invited to pick their favourite to wear whilst 'barefoot bowling'. The event also gave us a chance to meet the founders of Happy Socks, Viktor and Mikael, all the way from Sweden. They had never heard of lawn bowls and were quite curious about the sport, unfortunately I had no answers as I'd never played before.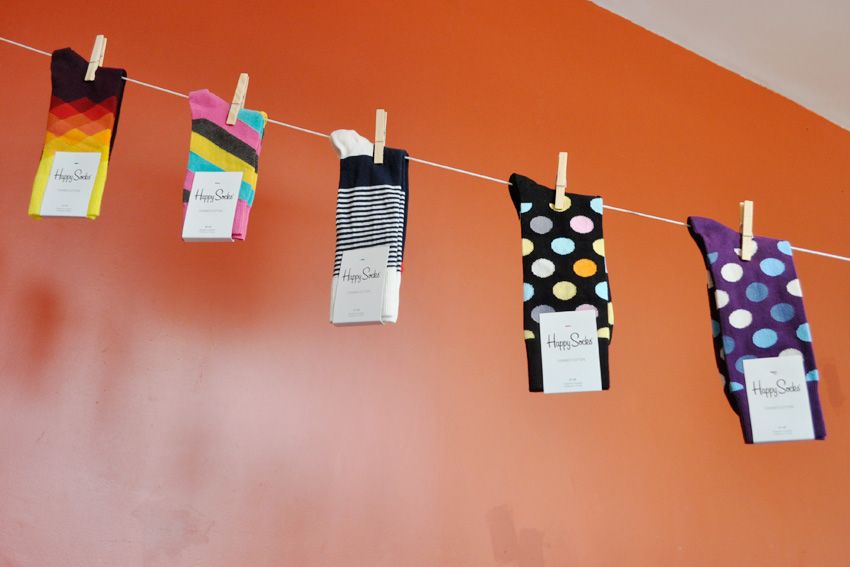 Happy Socks are truly happy. I've been a fan of the brand for a long while, I own five pairs already and have worn them on the blog a few times before, so I was very excited to meet the founders and see the new designs. I ended up choosing the black with pastel polka dot pair but I wanted them all.
Happy socks look awesome with a great pair of heels. I'm all about the open toe & cute sock look as you should all know by now.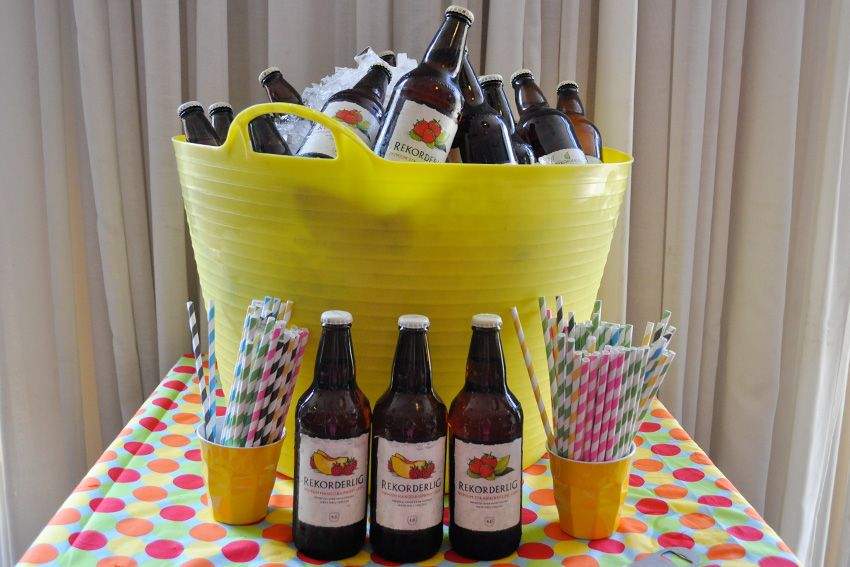 Swedish Rekorderlig cider and cute n colourful straws, perfect for the warm spring day.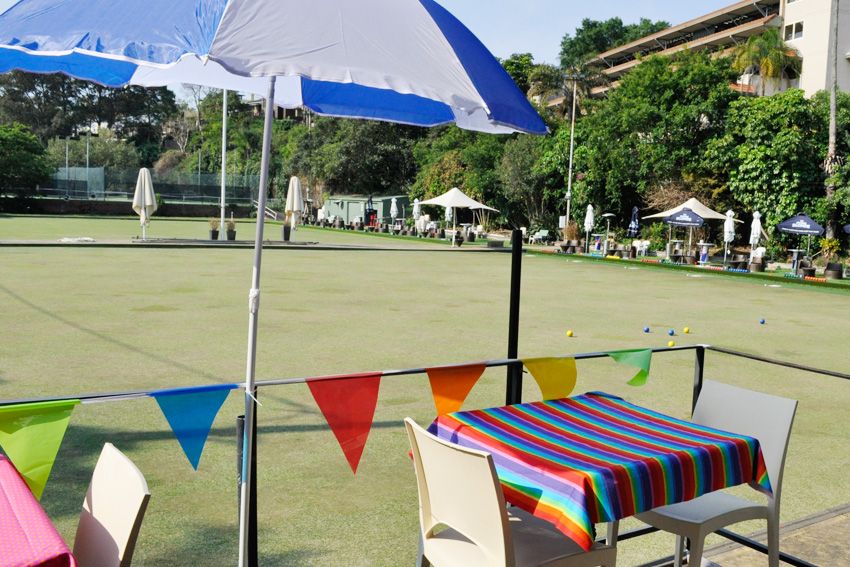 The bowling green was decorated with rainbow bunting and patterned table cloths, very fun.
Viktor and Mikael, the Swedish founders of Happy Socks in the Australian sun.
Happy Socks and lawn bowls made for a fun afternoon.
I had two events today, the first was a lunch and runway show for
Kmart
to celebrate their Bright and Bold new season fashion with celebrity chef Kylie Kwong. You can see my photos from that on my
instagram
. My outfit had to multi-task, knowing I had a Happy Sock event on later in the day I of course wanted to wear my favourite pair, and I wanted to be on theme for Kmart, so voila this is what I wore for both events. So that explains my very bright and bold outfit for an afternoon of lawn bowls. The bones tee is my other
DI$COUNT
purchase, I thought it looked really cute with my collar popping out.
Floral headband
Made by me as seen in my previous posgt
Bones tee
DI$COUNT
Pink shirt dress
Old
City Chic
Sunglasses
Karen Walker Super Duper's from
eyegoodies
Collar tips
ebay (
similar here
)
Neon pink clutch
Cheap shop on Oxford Street Paddington
Red spike bangle
Elke Kramer
Crystal ring
Corky Saint Clair
Polka dot socks
Happy Socks I already owned that were a gift (
similar here
)
Black jelly heels
Juju Babe's from
MrShoes UK
Get the look!!!