The lovely Georgia from
Red Sky At Night Jewellery
sent me her '
all seeing eye
' necklace which I've been wearing non stop since it arrived. As I was first putting it on I noticed it looked amazing as a third eye headpiece and knew that's how I wanted to photograph it for my blog. A note on my make-up, which I've been getting really into recently, thinking about doing some youtube videos, and heavily wishing I didn't need to wear glasses anymore. Anyway I'm wearing Limecrime eyeshadow from my Aquataenia palette, a mixture of the purple and pinky-red shades, and lipstick in Airborne Unicorn both from
Lady Petrova
in Melbourne. My freshly
Brilliant Silver Rose
pink-ified hair was popular in the city, got lots of compliments on it. I've had the same 15ml bottle of Brilliant Silver Rose for over a year now, it lasts a really long time if you only want to dye your hair every so often as you only need 10 drops of the dye in 1litre of warm water. I'd say I've used it about once a month since I bought it, the colour itself lasts up to a week or more depending on how often you wash your hair. I wash mine daily as I have such fine hair which gets super oily and gross after just one day, which of course means it never lasts that long on me. But that's what I like about it, I'm not that committed to having pink hair, sometimes its fun and sometimes I just want blonde hair again. I've found that when I've used longer lasting dye I go crazy by about the third week mark wanting my normal colour back.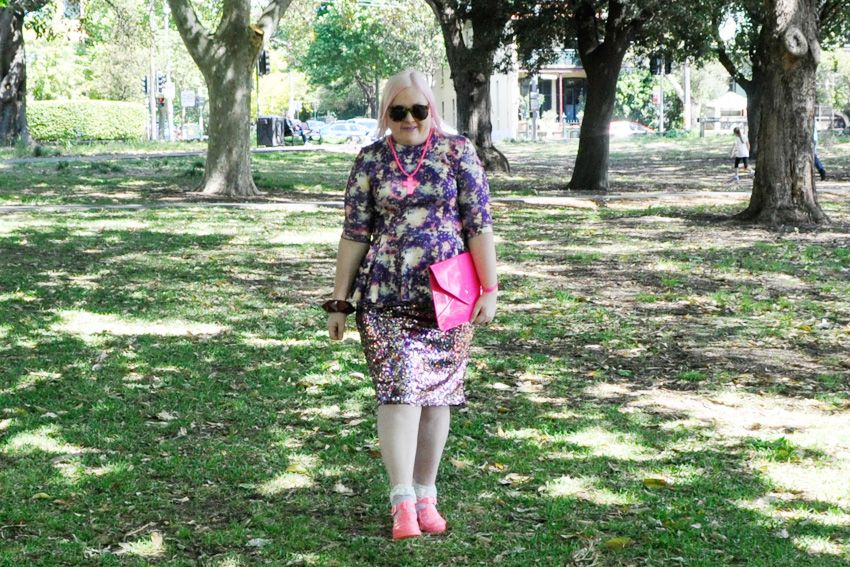 The title of this post comes thanks to Henry, who upon seeing me dressed like this said 'You look like Kim Stardashian - an intergalactic version of Kim K' Its the pencil skirt and peplum top me thinks, they do make me look like I have Kim Kardashian's curves.
Outfit details
Space print peplum top
ASOS
(I got the sleeves taken up by my tailor)
Sequin pencil skirt
ASOS Curve
(Also available in the regular
ASOS collection
)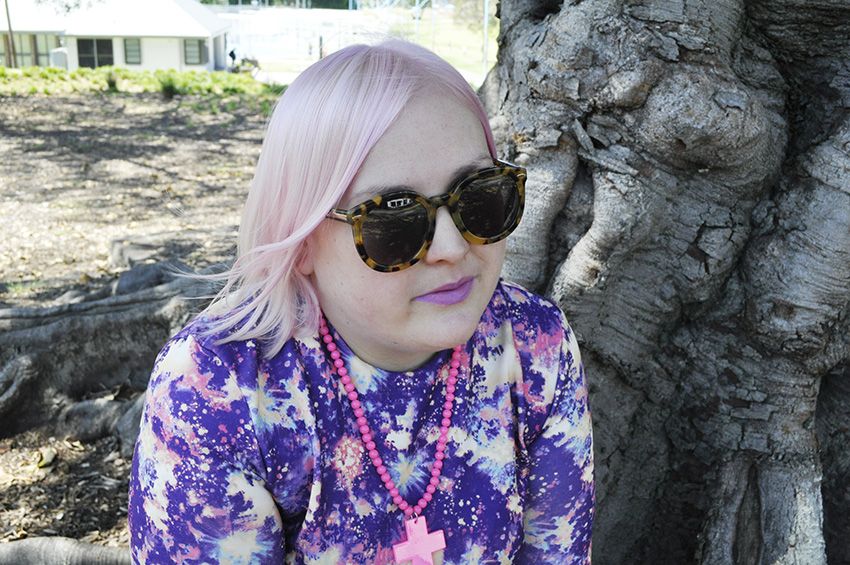 Sunglasses
Karen Walker Super Duper's
BUT I'm dreaming of these
Karen Walker Iris's in pink!!!
Neon pink cross necklace
Cheapie from
Gloss
in the QVB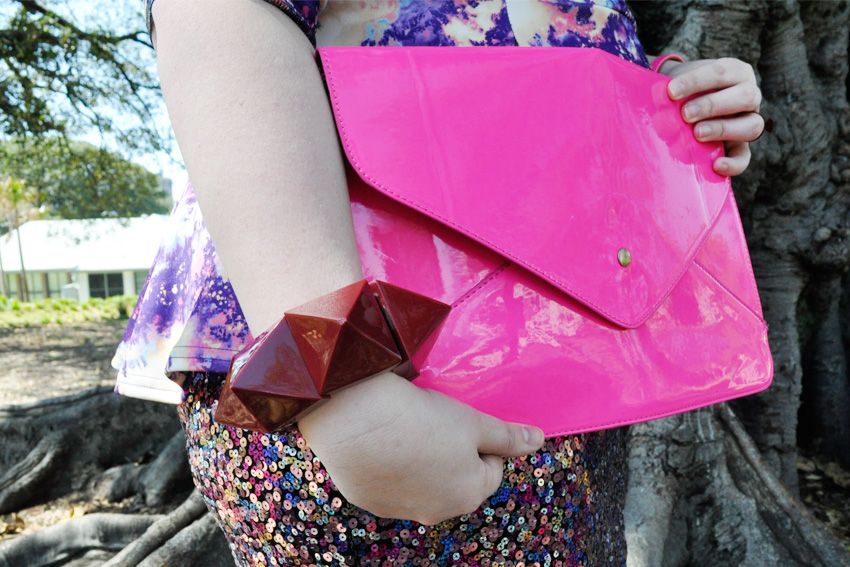 Red studded bangle
Elke Kramer
Neon pink clutch
Cheapie from a boutique on Oxford Street Paddiongton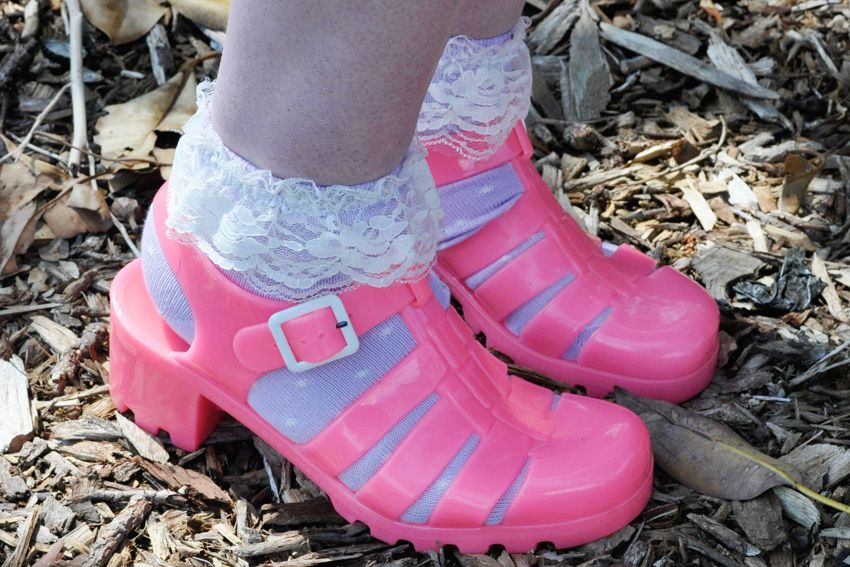 Pastel purple polka dot lace socks
Tutu Anna
in Tokyo
Pink jelly heels
Juju Babe's in fuschia from
MrShoes UK
Get the look!!!