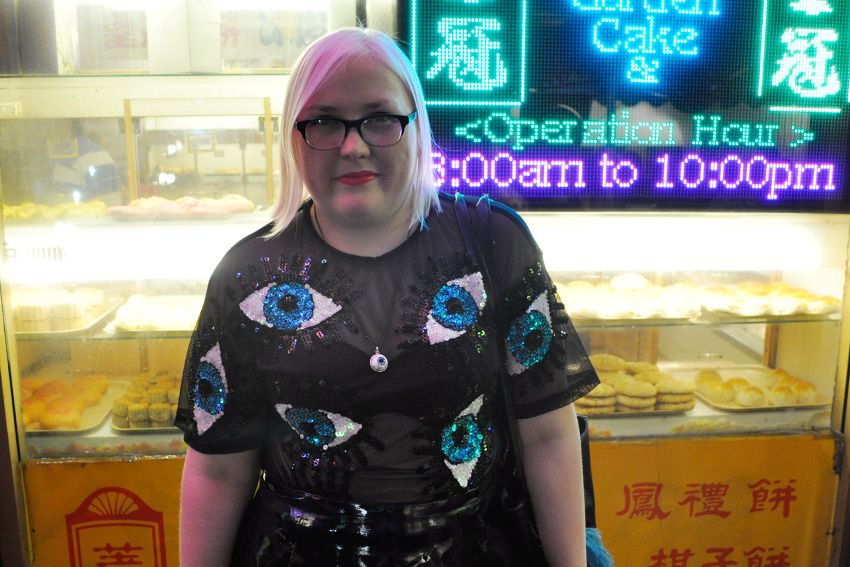 This eyeball top by my friend's Nadia and Cami of Melboure label
DI$COUNT
only arrived in the mail yesterday but its already changing my life. Well not really, unless you call having drunks come up to me with witty one liners such as "Eye see what you've done there" (get it?) BUT it did immediately put to shame all other tops in my wardrobe making it necessary to change my outfit right then and there. So this is what I wore last night to see
Alpine
play at the Metro (who were amazing as usual live) stopping for a yummy dinner in Chinatown on our way down (if you want to see what and where we ate and other life updates follow my instagram
fashionhayley
).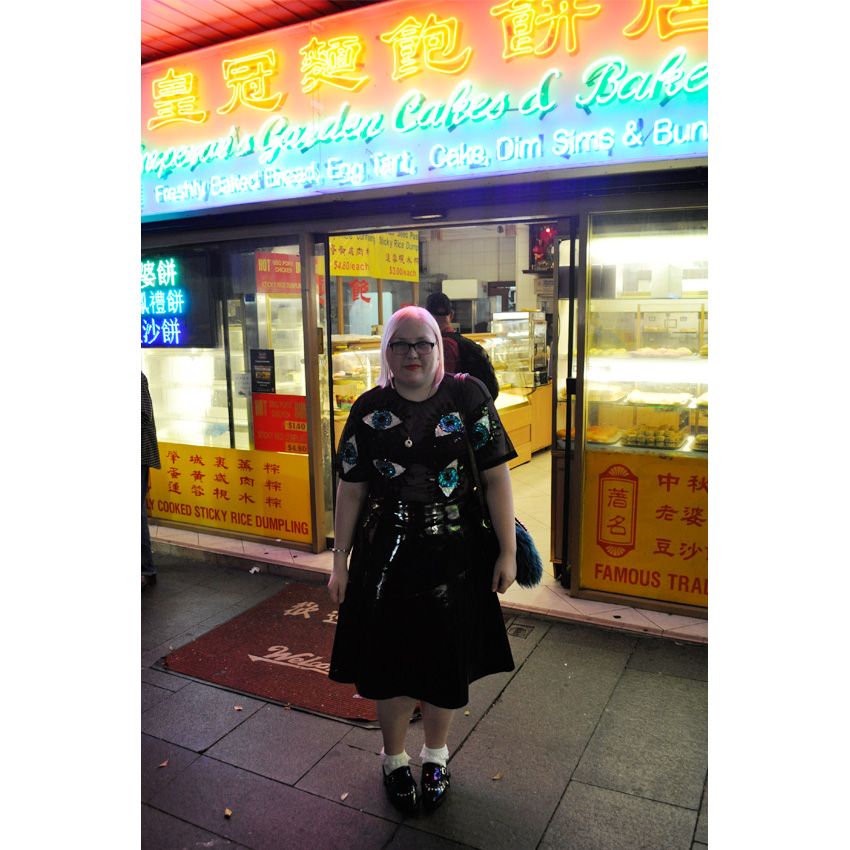 Outfit photography at night is always problematic as flash makes everything look horrible. We found the brightest spot we could, right in front of the famous Emperor's Garden bakery, where there is always a line for their four for $1 custard puffs.
Outft Detials
Eyeball top
DI$COUNT
special order of the eyeball dress as a top
Shiny skirt
ASOS
Eyeball necklace
Paris Kids in Harajuku for Y315 or about $3.50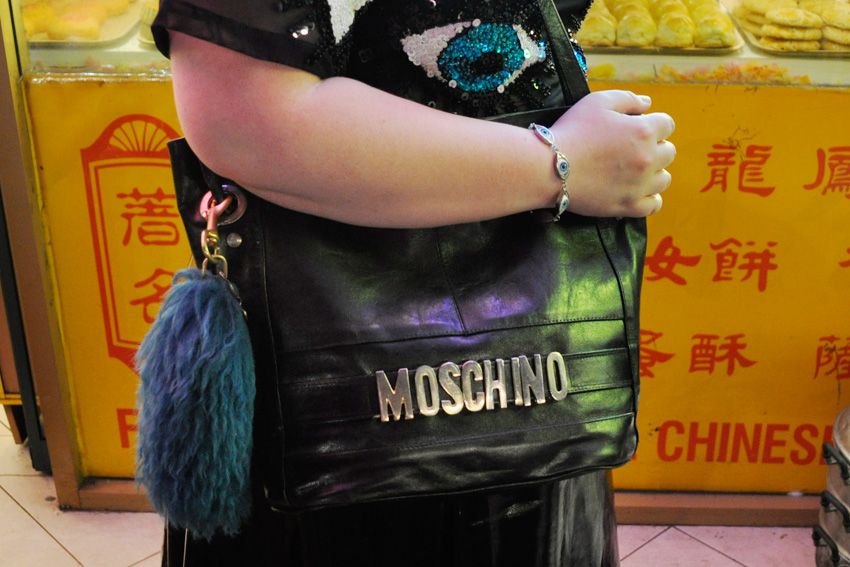 Vintage Moschino bag
Gift
Blue furry thing
Deadly Ponies
Eyeball bracelet
Fashiondacci
in Melbourne.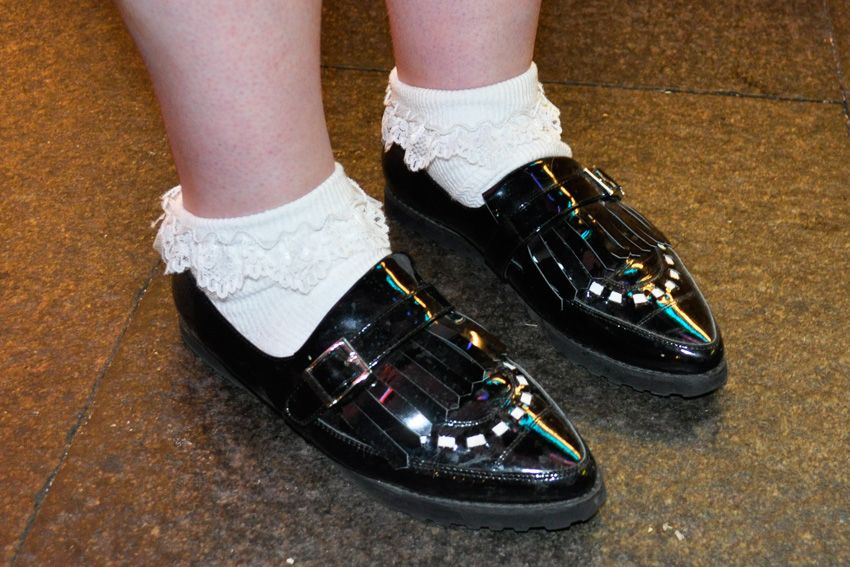 Lace frill socks
Paddy's Market in Chinatown
Patent creepers
Sunday Chaos
Get the look!!!