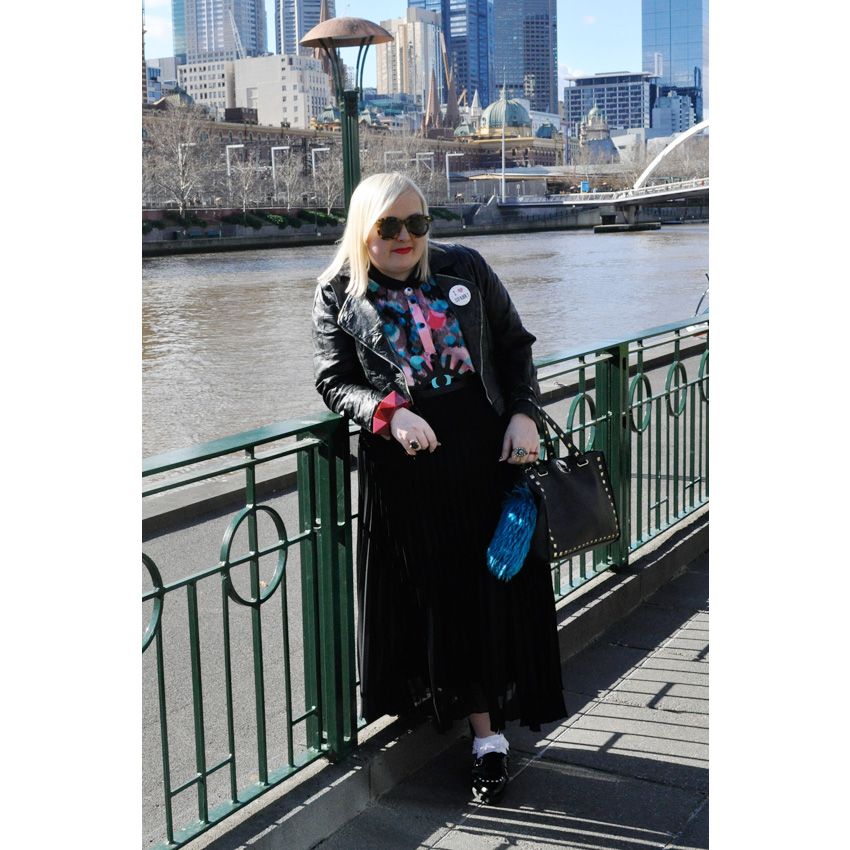 I popped down to Melbourne for the weekend to visit my sister and see her new apartment, which just so happens to be right on the beautiful Yarra River. I still miss Melbourne daily, my old Collins Street apartment (right in the heart of the city), my friends and especially my family. I guess that's why I jump at any chance to head home even for a small amount of time, it still feels like home, and always will. I'm headed back very soon for
Melbourne Spring Fashion Week
which I'm really looking forward to, can't wait to see everyone again. Only in Melbourne do I ever feel 100% comfortable in my 'crazy' Harajuku inspired style, so I always go all out when I'm in town, I have total fashion freedom down there.
Outfit Details
Vintage Biker Jacket
Red Cross Three 5 Nine King opshop in Newtown for only $30
Blouse
A.D. by An Ode to No One for Sportsgirl on sale for $30
Maxi Skirt
My Size
Black Patent Creeper Shoes
Sunday Chaos from Shooii
Lace Frill Socks
ASOS
Sunnies
Karen Walker Super Dupers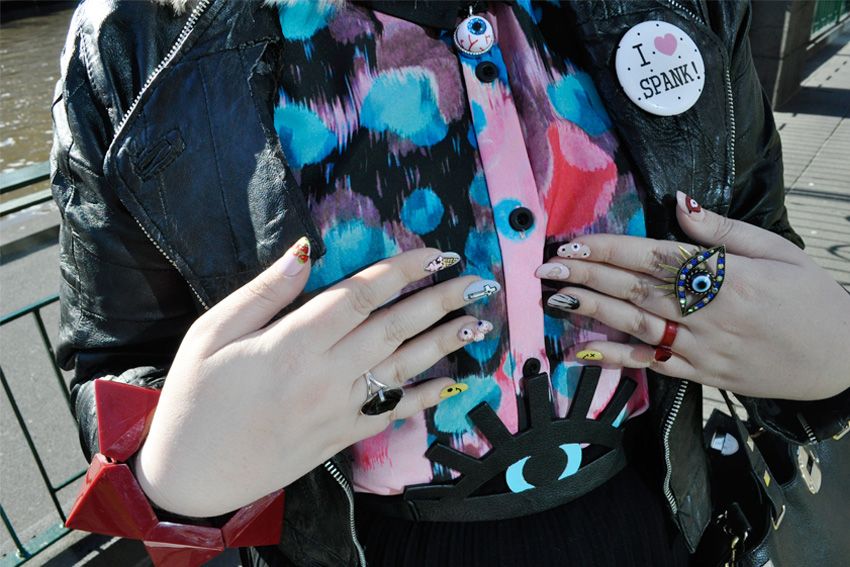 This was the day after I got my AMAZING
Clara H Nails
, they look so amazing with my outfit don't you think? Have you checked out the special
Fashion Hayley Deal in this post
so you too can get some Harajuku inspired Japanese nail art?
Eyeball Necklace
Paris Kids Harajuku for Y315
I <3 Spank! Badge
Spank
in Koenji gift from designer
Bangle
Elke Kramer
Eye Belt
ASOS
Crystal Ring
Corky Saint Clair
Eye Ring
Glebe Market