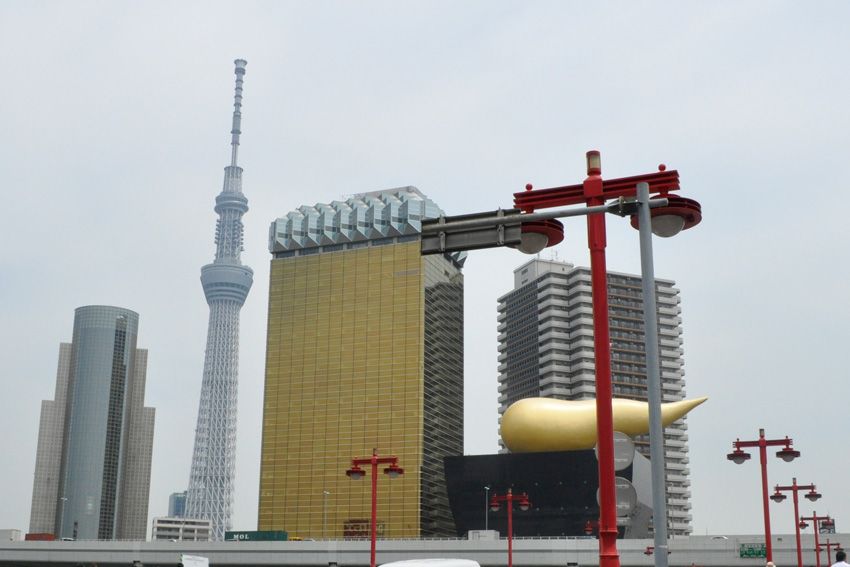 The new Tokyo Sky Tree in Asakusa next to the Asahi building.
Senso-ji temple in Asakusa. One of my favourite places in Tokyo, mainly as it was one of the first ever things I saw in Tokyo on my first trip back in 2004 as we stayed in this area. To get off a plane and be greeted by this was amazing to say the least!
Tourist badges on Nakamise-dori, the street that leads to Senso-ji Temple.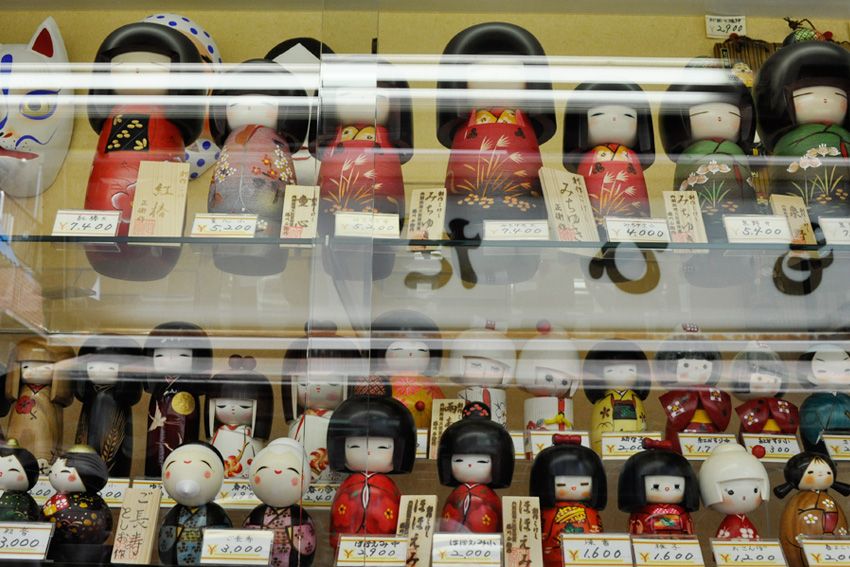 I have a soft spot for Kokeshi dolls, I'm sure you can see why.
Henry and I in the gardens of Senso-ji.
Artistic plastic food on Kappabashi-dori, which is the street where the plastic food makers sell their wares along with other restaurant suppliers.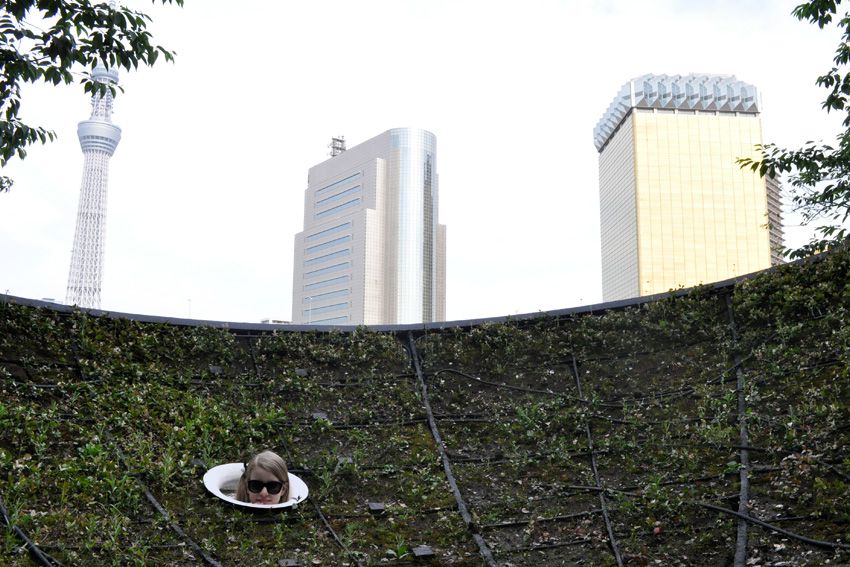 The Tokyo Sky Tree again with Sofie's head popping out of this weird plant thing in Asakusa.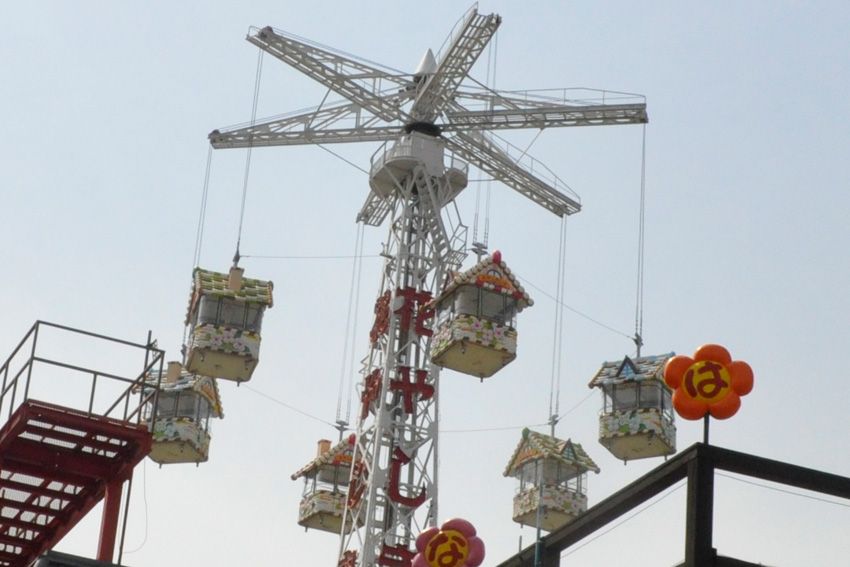 Hanayashiki Amusement Park in Asakusa has some interesting rides.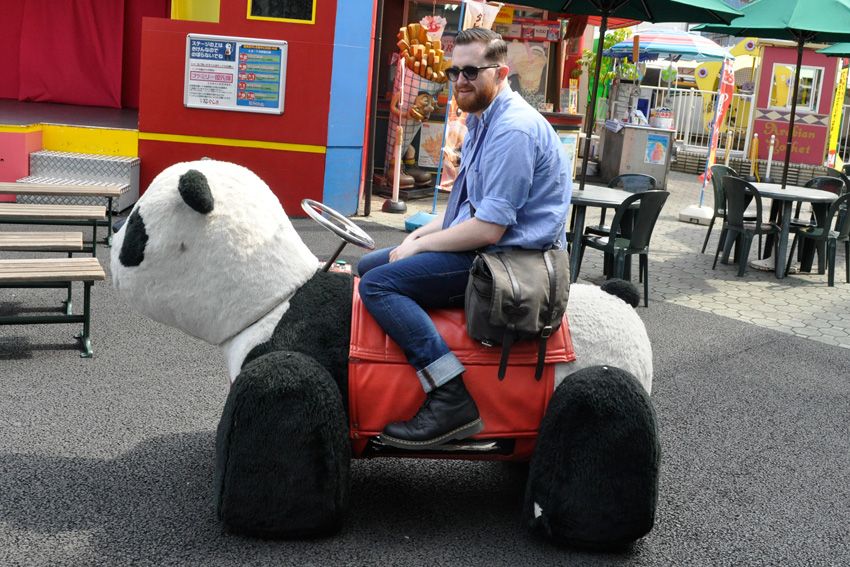 Poor Henry's Panda stopped working :(
Whilst inside Hanayashiki we witnessed a tv film crew filming a comedy variety show segment that featured a comedian in blackface(!) dressed up as a friend of mine,
Jonte Moaning
with one of Jonte's signature plastic head pieces. Jonte has sorta become huge in Japan recently, he is on tv a lot and also in this awesome tv ad for
Ice Breakers
. Anyway I guess you know you've made it when tv comedians are dressing up as you.
Odaiba's famous international view, you have Tokyo Tower = Paris, Rainbow bridge = San Francisco, and The Statue of Liberty = New York.
As it was mostly a touristy sorta day I didn't dress up too much, choosing to wear a cute yet comfortable tee and a simple maxi skirt. I still looked kawaiii enough to feel like me though, especially when posing inside the Hello Kitty shop in Odaiba.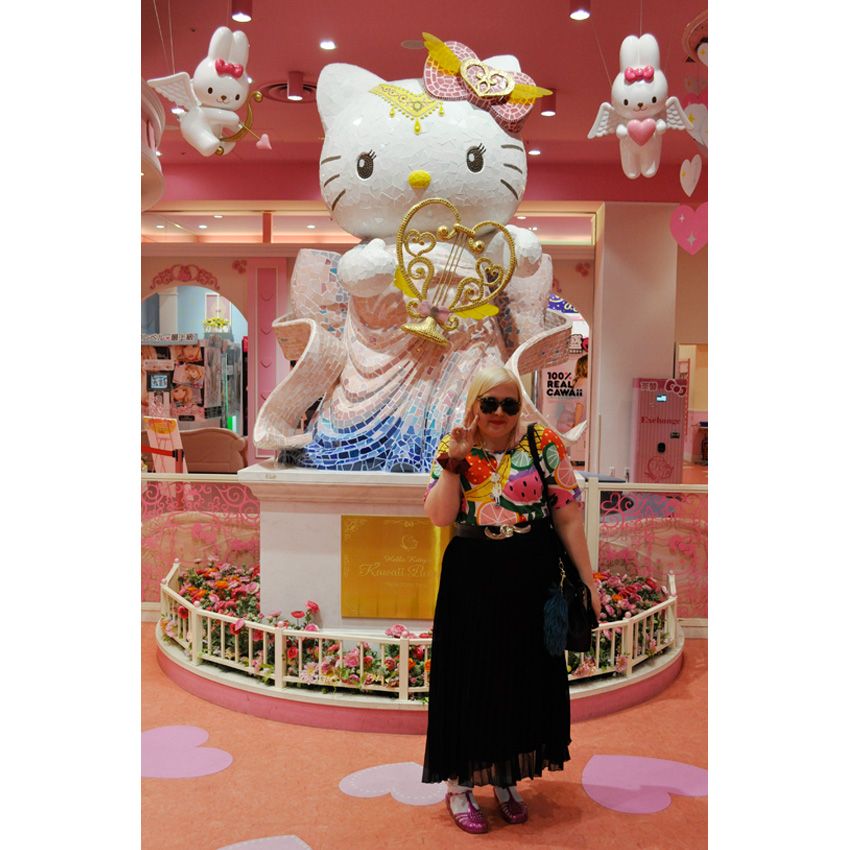 Outfit Details
Fruit print tee
Lazy Oaf from ASOS
Black pleated maxi skirt
The Iconic
Belt
Vintage
Bag
China Town
Faux fur key chain
Deadly Ponies,
See by Chloe have a similar piece for $55 on Net-a-porter
!
Necklace
Lactose Intoler-Art
Sunnies
Karen Walker
Jelly sandals
Melissa