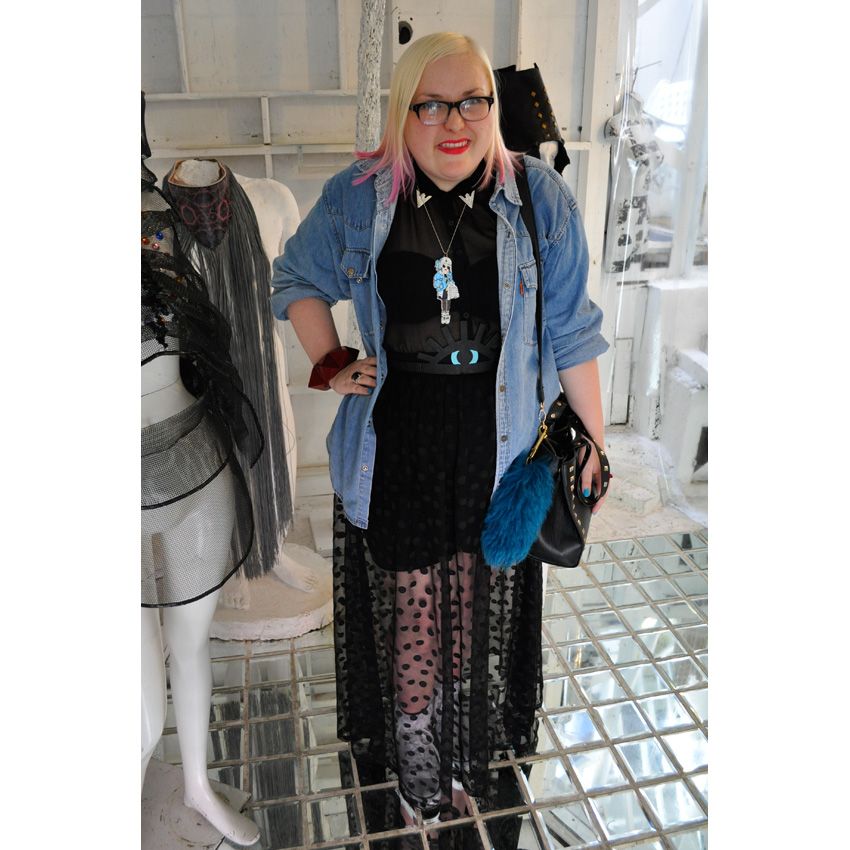 Yes, I'm finally back in Tokyo and its like I never left, it still feels like home to me. I'm like a yo-yo, I keep coming back, choosing to visit Tokyo again rather than go somewhere else as for me Tokyo is the ultimate destination for fashion, friends and fun.
On day one I wore:
Denim shirt
Vintage, Surry Hills Market
Sheer blouse
Sportsgirl
Collar tips
ASOS
Sheer polka dot skirt
ASOS
Blue faux fur tail
Deadly Ponies at the Alphaville sale in Melbourne
Platform sneakers
ASOS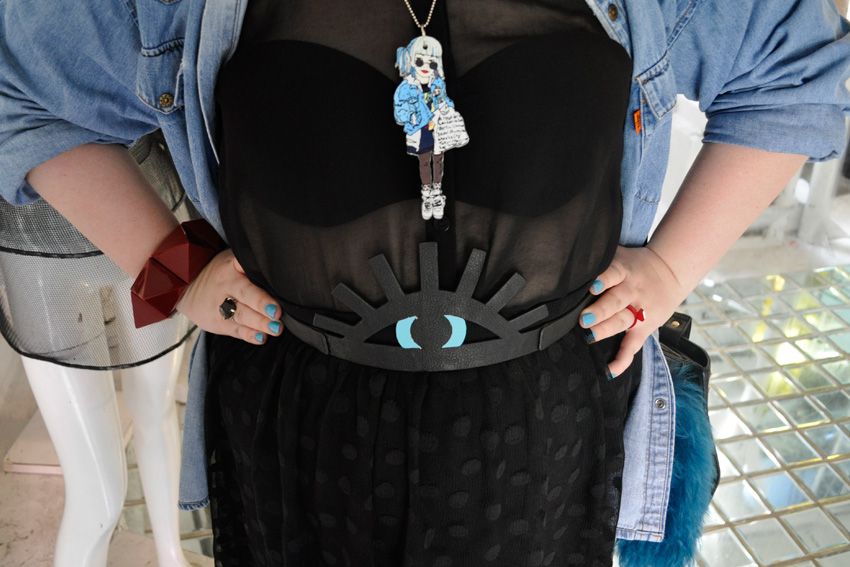 Necklace
Lactose Intoler-Art
Eye belt
ASOS
Bangle
Elke Kramer
I'm over in Tokyo with my friend and styling assistant
Sofie
, and of course my husband Henry who took this photo. Above we stopped by the
Kita-Kore
building to check out my friend Koshiro's shop Garter and Rachel's shop
ilil
which I've previously blogged about. It was Henry's first visit, as this is his first trip back since we lived here 5 years ago and this all happened in that time. As an architect he is amazed at the ever evolving building and how it is allowed to exist when planning rules in Australia are so strict and the bulk of his work back home is making DA's (development applications).
Sofie's Stretsis skirt is super kawaii.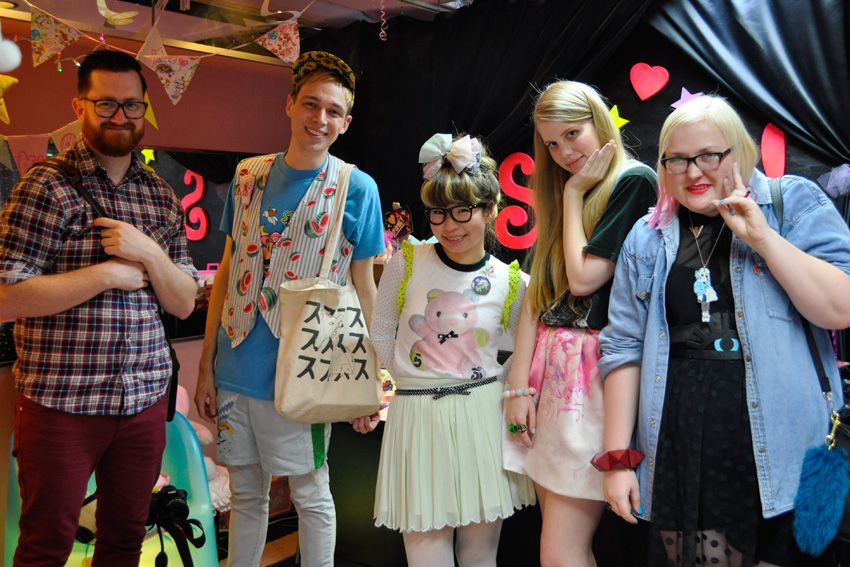 From left to right, Henry, Brandon from
Lactose Intoler-Art
, Tavuchi the owner of
Spank
, Sofie and me. This was the first time I have met Brandon in person, after being online friends for 5 years since he discovered me on myspace back when I lived in Tokyo. We have supported each other's work for so long it has been amazing to finally meet him, and of course I wore his necklace.
Spank is as kawaii as ever.
So kawaii!
Tavuchi took us on a tour of Harajuku, to all her favourite shops. Here we are at
Tokyo Bopper
shoes which is always painful to visit as they don't carry my size.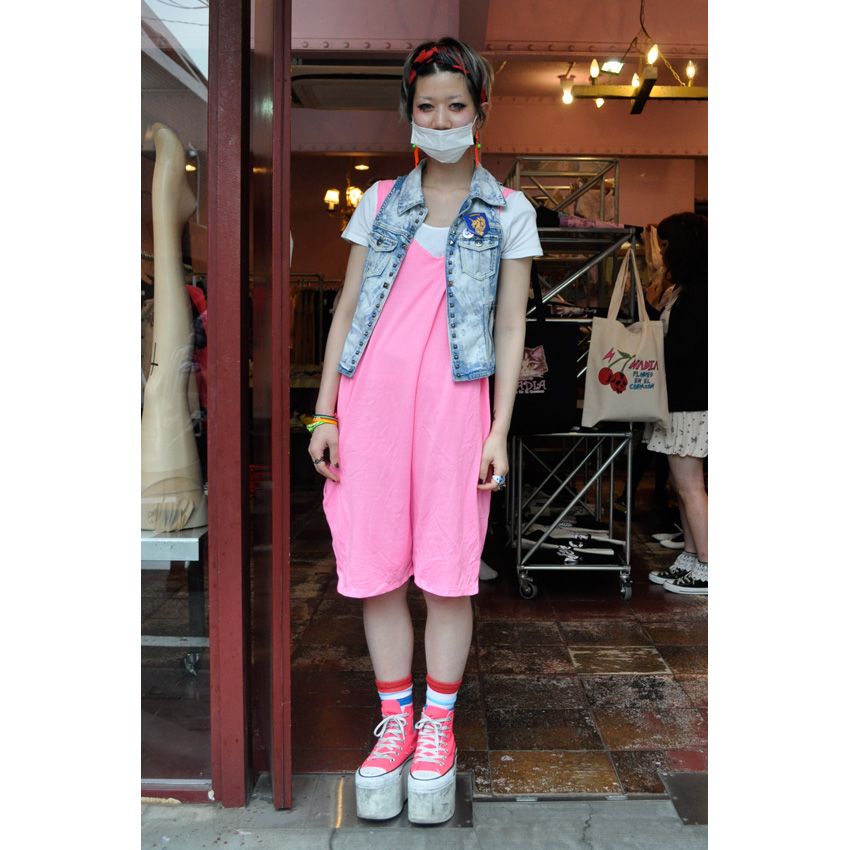 Nadia
, which I blogged about on my last visit to Tokyo, has exploded in popularity recently. They are
the
place to go for platform converse, tattoo tights and all the other Harajuku on-trend items right now. The shop staff posed for a photo as she loved my Lactose Intoler-Art necklace (the drawing is of another Nadia staff member, Manitas)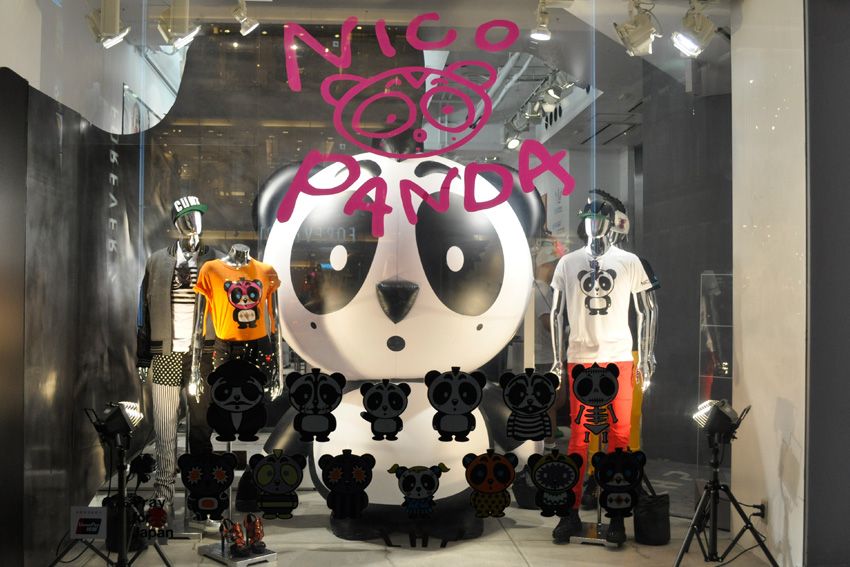 Nicola Formichetti, who is most famous as Lady Gaga's stylist and for being the Creative Director for the relaunch of Thierry Mugler, was in Tokyo to launch his Nico Panda line. I have loved his work long before his Lady Gaga days, back when he mostly worked on Dazed and Confused magazine I was obsessed with collecting and clipping his shoots so to say I was excited to be meeting him is an understatement.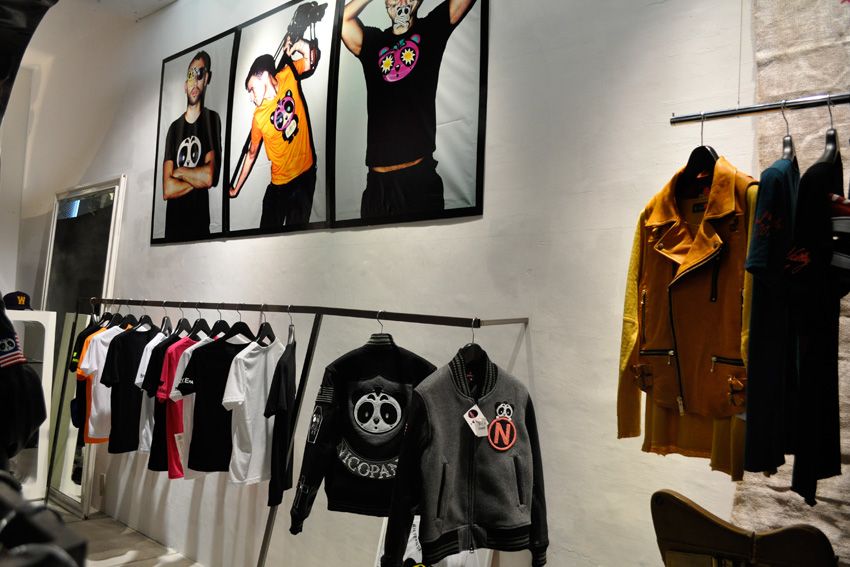 The Nico Panda collection.
Here I am meeting my idol, hence my extreme happy face. The best part about meeting him was that about 3 weeks ago he actually emailed me out of the blue to ask about some Australian fashion contacts, so when I went up to him he was like "you're that Australian girl"...so yes he knew who I was which is crazier than crazy.
This guy was wearing head to toe Mugler for the event.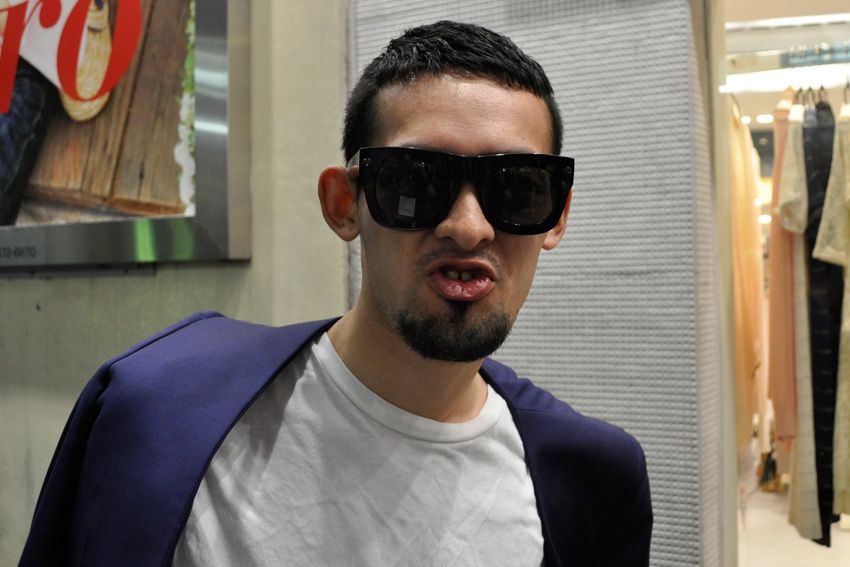 Mugler.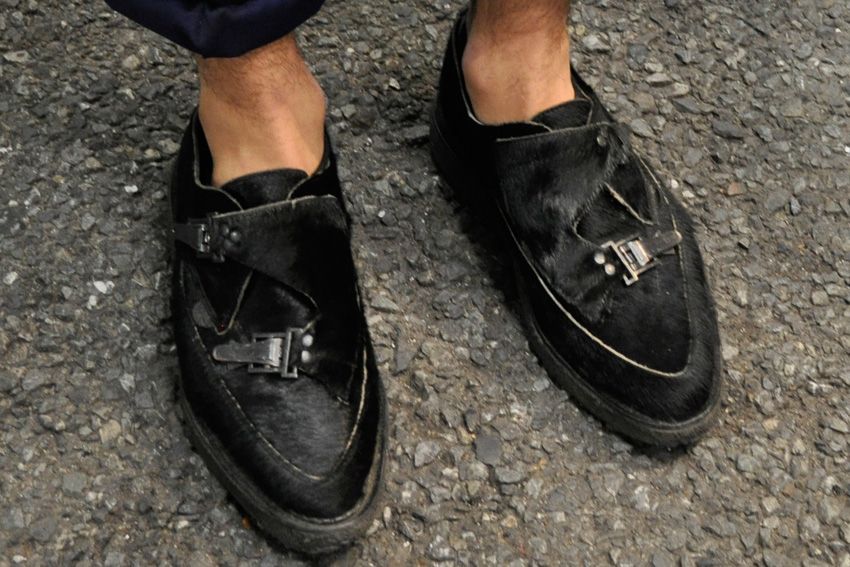 and more Mugler.
He got Nicola to sign the inside of his Mugler blazer.
Harajuku idol Kyary Pamyu Pamyu is EVERYWHERE right now. On about 5 different tv ads which also get played on the tv screens on the trains, billboards all over the city and with advertising trucks blaring her music as her album just launched. All this is great for me as I freaking love her, Pon Pon Pon and Candy Candy are always on repeat on my prada phone! I picked up the Spank! and Nadia badges during the day's shopping, cho kawaii!
Some Puri Kura fun with Brandon, Sofie and Henry. It's not my birthday till Wednesday (omg going to Disney Sea for the first time, can not wait!!!) but this is what we ended up with, pretty kawaii ne?
At the in-store event for Nico Panda Nicola signed my limited edition Nico Panda bearbrick, and he said Lady Gaga has the same one! Exciting.