I had a lovely weekend in Melbourne, having been flown down for the fantastic
Nuffnang Fashionopolis
event (more on that soon). Our hotel was in Chinatown which was the perfect setting for some outfit photography with
Danimezza
who kindly snapped these shots for me. Melbourne's Chinatown is one of my favourite places, I miss having dumplings after an opening in the city with my friends, and shopping at all the kawaii boutqiues.
I wore
Jacket
Vintage pleather biker jacket $70 from Surry Hills markets. I then lost it that night :( Which sucked cos it was the only jacket I brought with me to freezing cold Melbourne.
Blouse
Vintage sheer floral shirt from
Savers
Skirt
My Size
pleated maxi skirt
Collar tips
Ebay
Belt
Vintage from Camberwell market years ago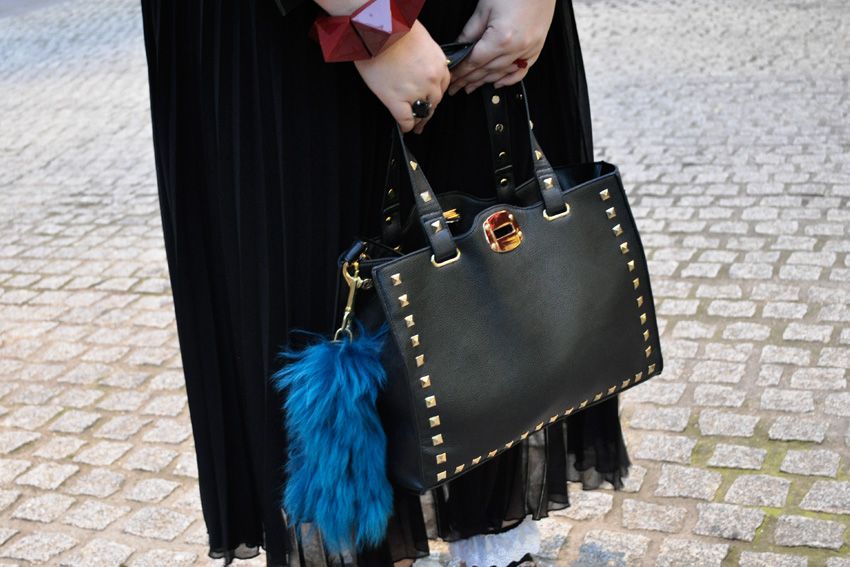 Blue faux tail
Deadly Ponies $25 from the
Alphaville
sale in Melbourne's GPO
Bag
$55 Sydney Chinatown buy
Red bangle
Elke Kramer
Crystal Ring
Corky Saint Clair
Red acrylic ring
MOMA NYC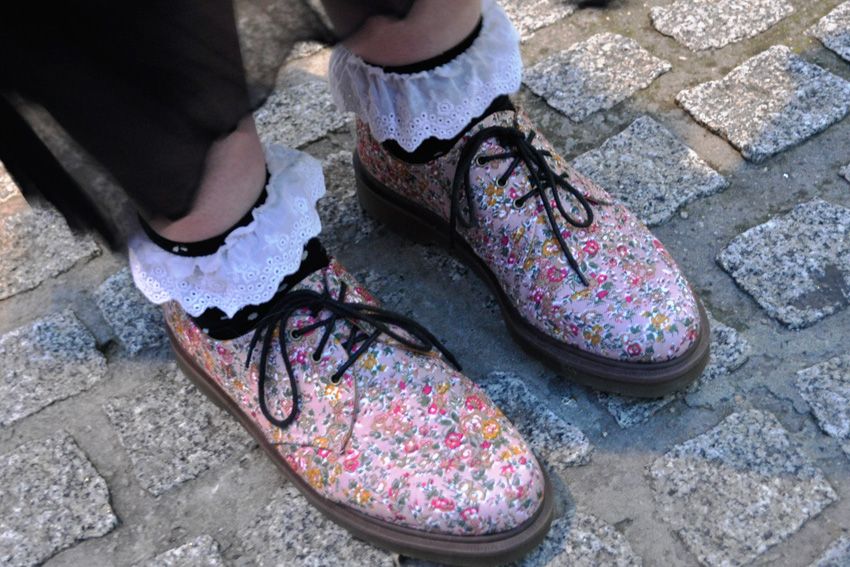 Polkadot socks
Sportsgirl
$10
Floral Docs
Doc Martens
MASSIVE WARDROBE CLEAR OUT SALE
I'm clearing out my wardrobe on
facebook
. I have Size 10 shoes and pieces by Limedrop, Evil Twin, Gorman, Mink Pink, Romance Was Born and more.
Check it out on facebook to see everything
, but here are some example pieces below.
Limedrop Tail Shirt dress $80
SOLD.
Limedrop Velveteen leggings size L $25
SOLD.
Romance Was Born SS 2010/11 lace cape $150
SOLD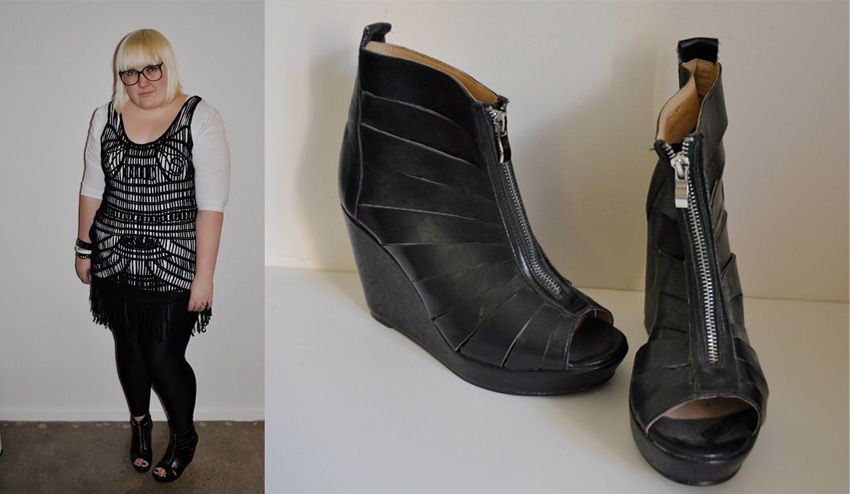 Nu + Nan black zip up wedges size 10 $60
SOLD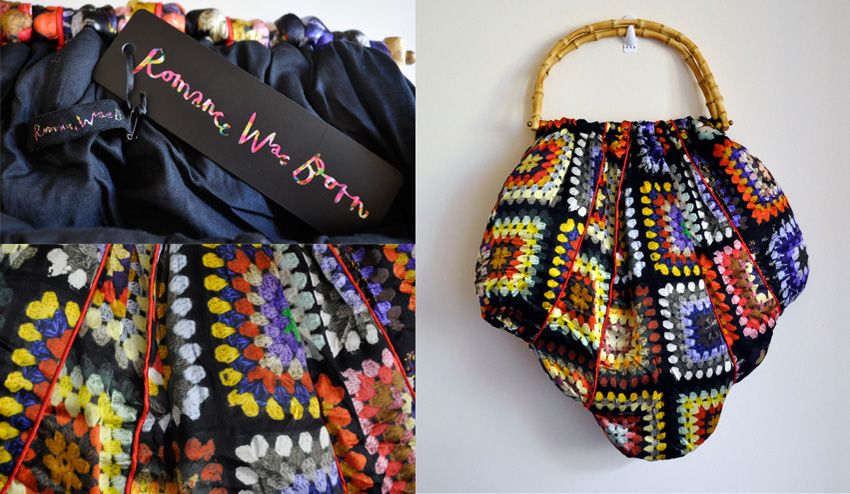 Romance Was Born's infamous crochet print in rare bag form. Brand new with tags $100
SOLD