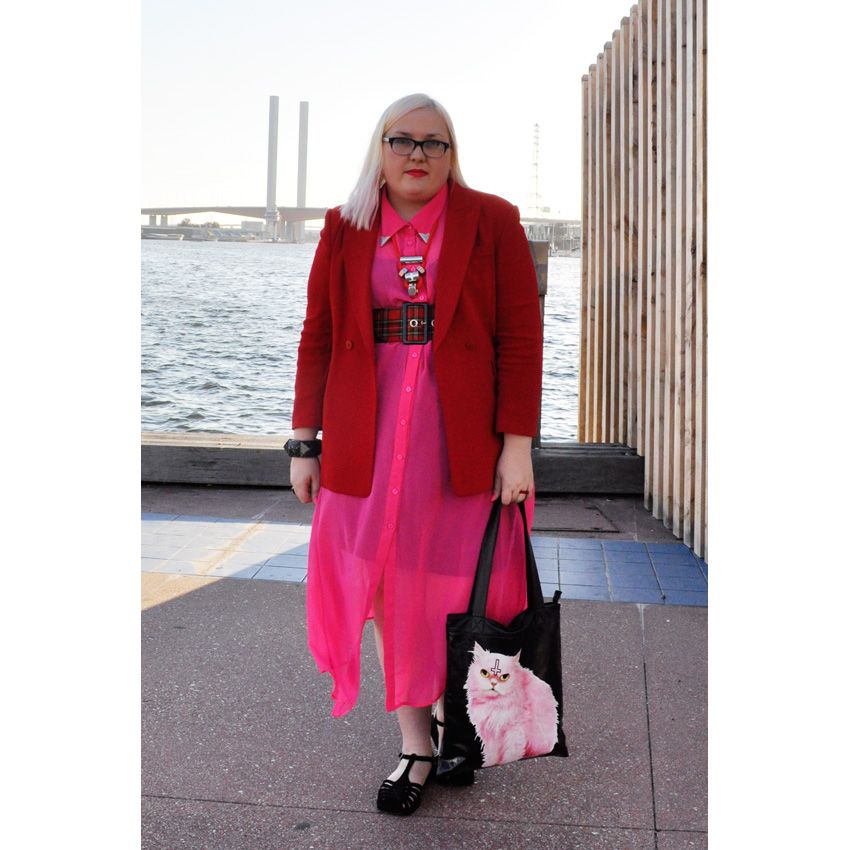 During LMFF I got to meet one of my favourite bloggers, Phebe from
Lightning Heart
, who hails from Adelaide. Upon meeting we realised we had a lot in common, everything from hair colour, fatness, big black specs, relationships with people with names starting with H, Nikon camera's and so many more similarities it started to get a little weird, like really we are basically the same person (and people did get us confused too!). Well we can add another similarity to that list, as we both now own this fabulous neon pink shirt dress from
City Chic
. I posted about how we both styled the dress on the
City Chic blog
earlier today but thought I would share it on here too because our outfits are pretty bloody good even if I do say so myself.
Outfit Details
Red blazer
Savers
Neon pink shirt dress
City Chic
Longline Shirt Tunic $79.95
Sandals
Melissa Aranha flock jelly sandals $65 from
Monk House Design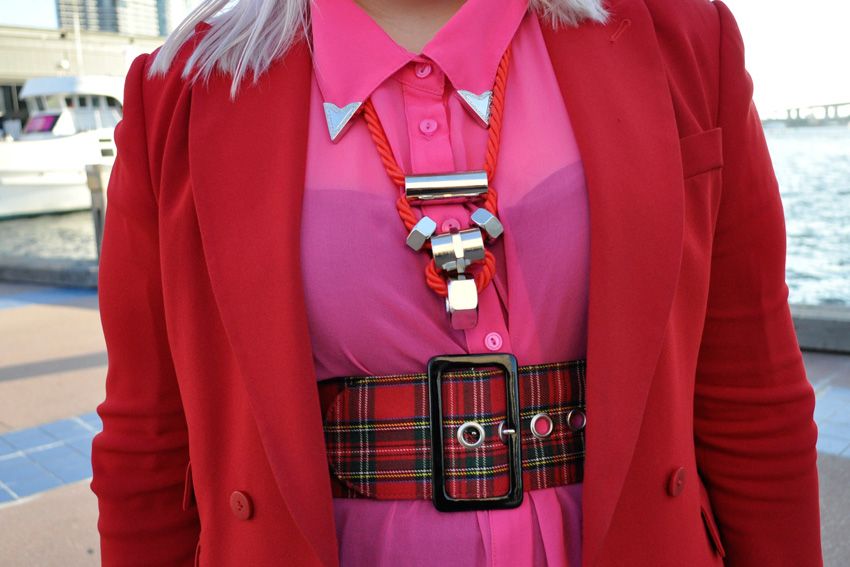 Collar tips
Ebay
Necklace
Man the Label
Belt
Curvy clothes swap
Bangle
Elke Kramer
Ring
Corky Saint Clair
Neon pink nail polish
Ulta3 in Fruit Tingle $3 from selected chemists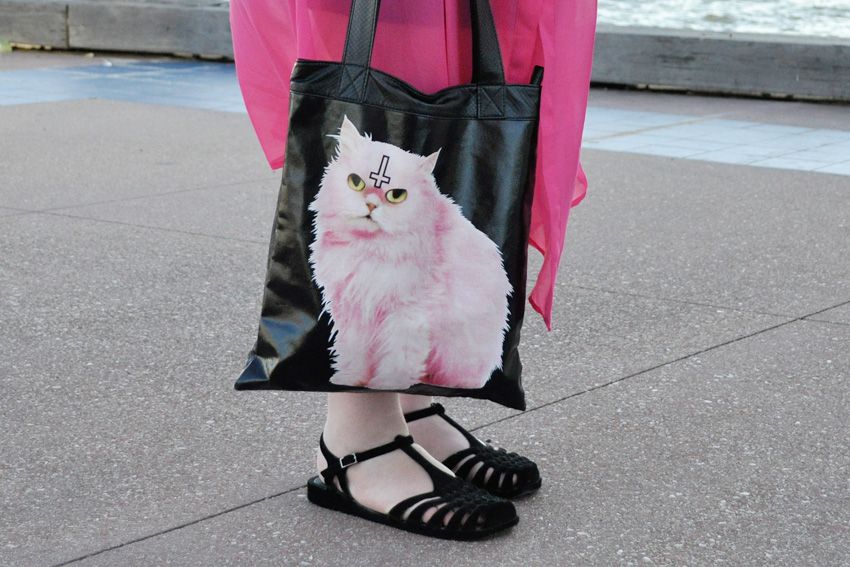 Bag
$5 from Episode on Sydney road Melbourne
Phebe chose to wear hers as a vest over an awesome vintage wolf t-shirt and leggings, to dress up an otherwise very grungey look.
I showed Phebe my old hood of Fitzroy and couldn't resist snapping a photo of her in front of this cute graffiti mural just off Brunswick Street.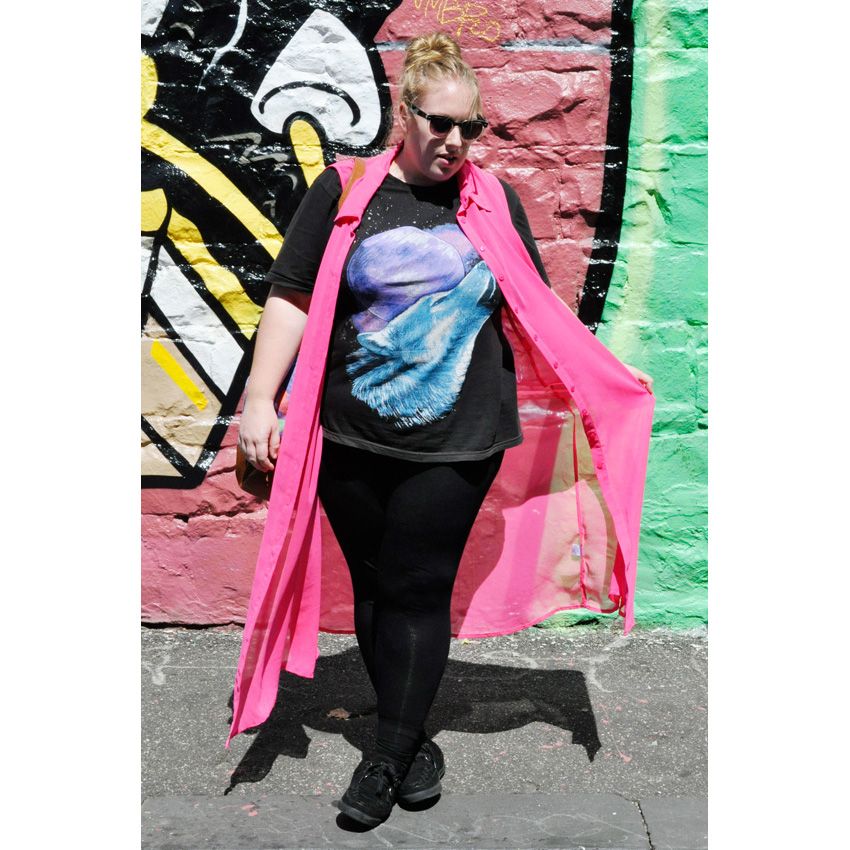 The sheer fabric looks amazing floating in the wind. I love that we both have the exact same piece but styled it oh so differently, Phebe with her casual take and me with my colour blocking look. In other news I'm in the process of trying to convince Phebe (who is a talented
fashion photographer
) to move to Melbourne so we can do some shoots together and basically become BFF's.