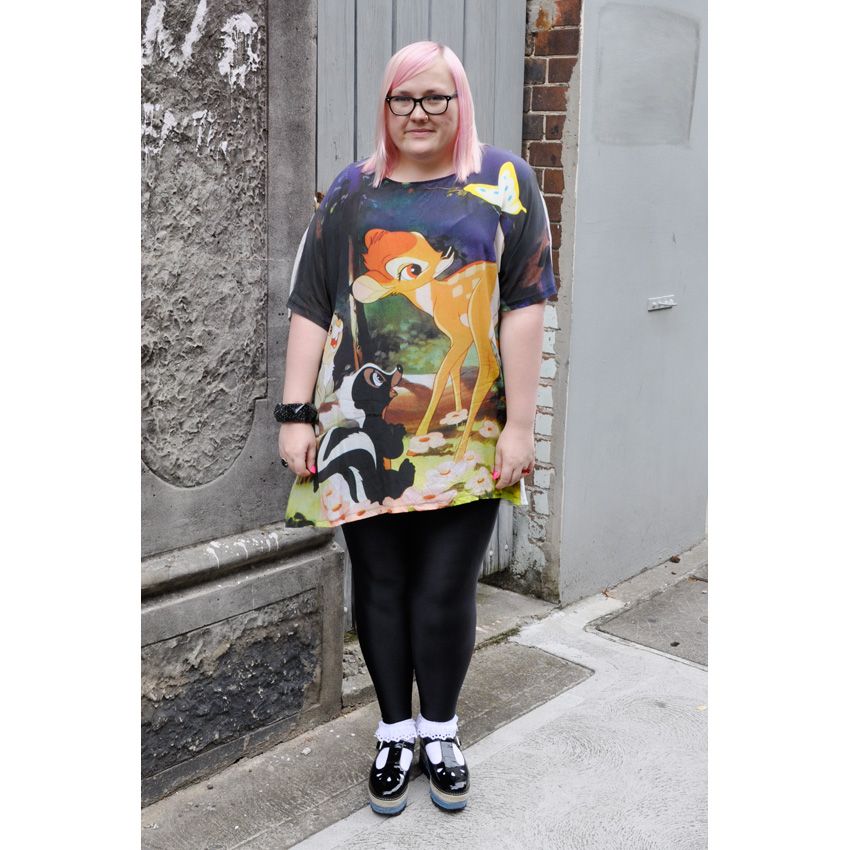 I saw this limited edition Bambi dress in the
Peter Alexander
mail out many months ago and immediately fell in love with it. Yes it is technically a nightie but I think it makes a great dress and I'm not one for technicalities. I just freaking love Bambi and this dress was in a limited run (sold out within two days apparently) so I couldn't pass up the opportunity when it landed in my local store. I'm wearing it with my new pink hair (
Brilliant Silver Rose
toner) not to mention my new platform black patent mary-janes bought on massive sale at
Wittner
. FYI this isn't the first time I've had pink hair, back in 2009 I used Fudge to get my pink on as seen
here
and
here
. I call my current style obsession Spunk - a mixture of
Spank
style and Sea Punk, my
tumblr
is slowly filling up with fash-spiration shots currently floating my boat. Lets get SPUNKY!!!
Outfit Details
Bambi dress
Peter Alexander
$100
Leggings
Gisela Ramierz
during her 50% off sale for $40
Black platform mary-janes
Wittner
on sale for $56.95 down from $189.95
White broderie anglaise lace frill socks
$5 from Paddys Market Chinatown
Fake nose ring
From a packet I bought for a photoshoot on ebay (I've had my nose pierced twice already in my life, not going to do it again but its fun to try it out again)
Pink hair toner
Brilliant Silver Rose
$14
Pink nailpolish
Ulta3 in Fruit Tingle $3 from selected chemists (hunt that shit down, its the BEST!)
Bangle
Elke Kramer
black resin studded bangle
Rings
MOMA NYC
and
Corky Saint Clair
I wasn't feeling my face today, but this is all about my hair anyway. The toner went on a little unevenly due to the awkwardness of pouring 1 litre of water mixed with 5 drops of the dye over my head. BUT in person it doesn't look as uneven somehow. I am very happy with the results!!!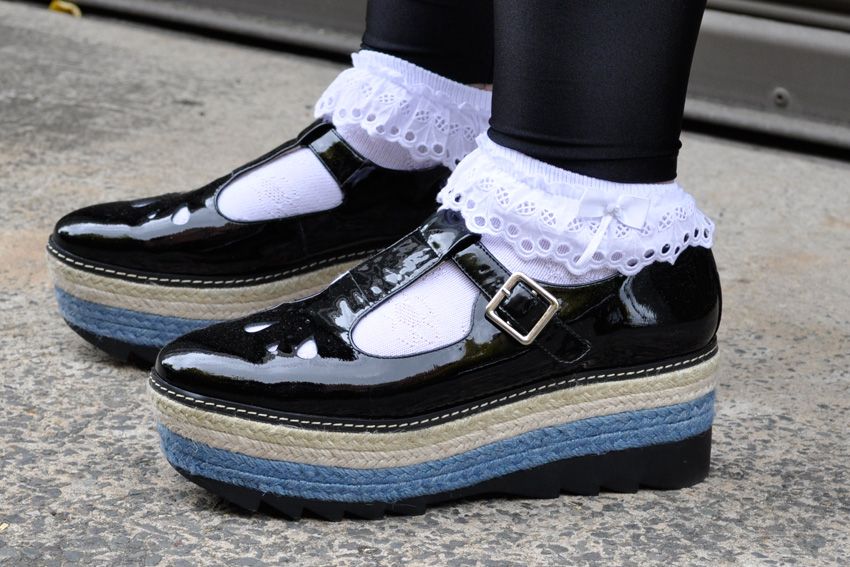 Yes I realise these are fake Prada's, but that's not why I like them, infact I would prefer if they didn't have that blue stripe and were just platform mary-janes. But you can't argue with a saving of $133, down from $189.95 to $56.95 just means you have to buy them, it makes economic sense.