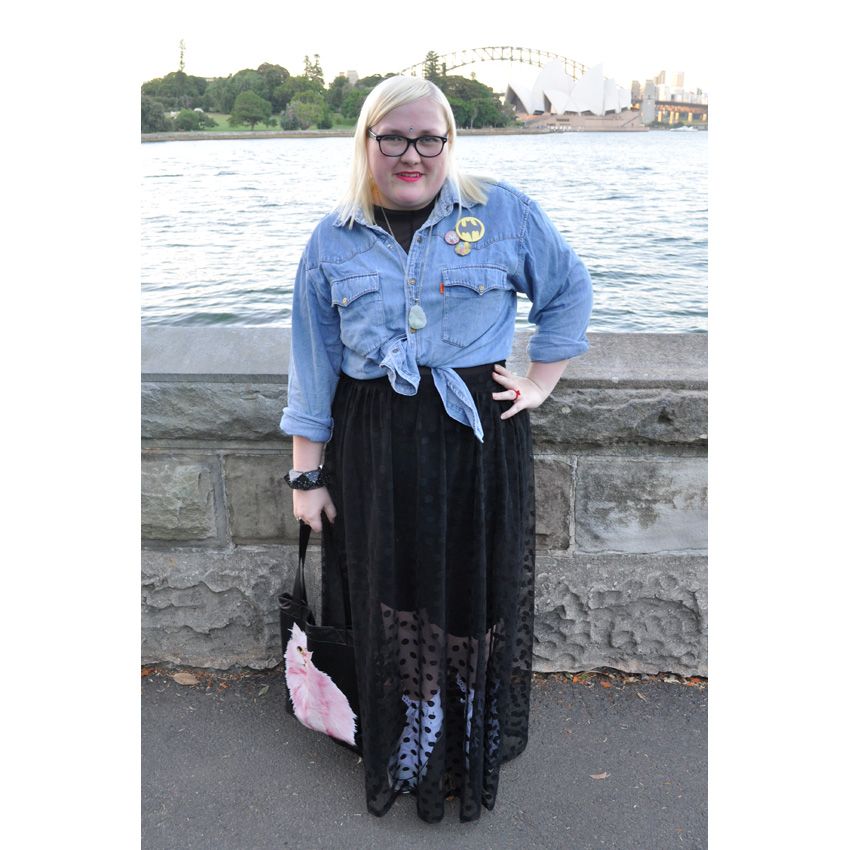 All the hot girls wear glasses! Yes I am referencing the much acclaimed song from
Portlandia
right now (by the way they could totally sing the same song about Melbourne, Sydney not so much although there is a "
put a bird on it
" shop in Paddington called
I like birds
lolz) Ahhh Melbourne, the place where young people go to retire. I miss being retired, Sydney's workaholic culture is exhausting. Anyway my outfit above was actually worn to torment poor Henry who would prefer a more conventionally dressed wife especially when taking her out for a romantic date at the open air cinema. The fact he then had to photograph said wife in her "ridiculous" get up in front of a bulging crowd was almost too much to bear for him. Lets all feel sorry for Henry for a moment...ok that's enough of that. I actually like this outfit, even if the bindi is "a bit much" and a tad culturally insensitive to boot (although so far when wearing one Indian people have been more excited than anything else, coming up to chat to me about it, which used to happen to me as a teen when I wore bindis the first time round).
Ugly cat bag version 2.0. I call this bag my Tumblr bag, I picked it up in the land of the 90s on my last visit home (fyi I'm talking about Melbourne). What could be better than a pink cat with a cross on its face on a bag? Well I can think of something better, a gif bag, but how would you actually make that?
Platform sneakers hidden under polka dot lace, a thing of beauty.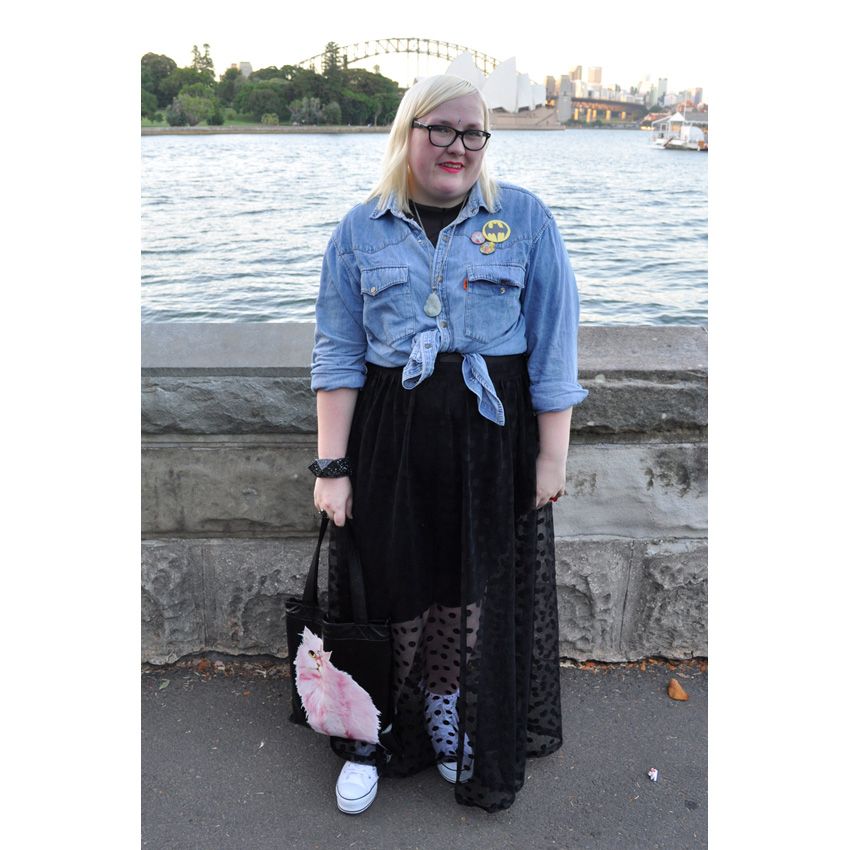 SUPER LUCKY BONUS PHOTO!!!
Outfit Details
Denim shirt
Vintage Levis denim shirt from Surry Hills Market for $10
Badges
The batman is from Henry's brothers 6th birthday party lolly bag that his mum made. The other two are random badges from my extensive collection kept from the last time I was into them circa 2003.
Crystal necklace
Xmas gift from my sister
Sheer polka dot skirt
ASOS
$50
Platform Sneakers
ASOS
$60
White broderie anglaise lace frill socks
$5 from Paddys Market Chinatown
Pink cat bag
$5 from Episode on Sydney road Melbourne
Bangle
Elke Kramer
black resin studded bangle
Rings
MOMA NYC
and
Corky Saint Clair