Yesterday we headed to Chinatown and Paddy's market for lunch and a bit of exploring. Sydney's Chinatown is pretty big, every time I go I discover something new I hadn't noticed before and this trip was no exception. We finally found an asian grocery that stocks some of our favourite foods from Japan and I fell in love with yet another kawaii plastic crap shop. After lunch we headed to the Chinese Gardens for some relaxing times, but mostly for outfit photography times hehe.
Outfit Details
Denim Jacket
Vintage from a
Salvos
store in Doncaster $12
Tee
Dimepiece sheer hands t-shirt
Polkadot skirt
Gorman
$150
White broderie anglaise lace frill socks
$5 from Paddys Market Chinatown
Pink jelly sandals
Melissa Aranha sandals in pink translucent $65
Purple bow necklace
Gala Curios
gift from the designer
Pink cat bag
$5 from Episode on Sydney road Melbourne
I was really happy with how I did my eye make up. I'm wearing a combo of three shades of pink through to purple eye shadows from my
Sportsgirl
Hip To Be Square eye shadow palette with a thick slab of my Mac eye kohl liner to define my eyes under my specs. My lipstick is
Sportsgirl Pout About It in fuchsia
. I've worked with make-up artists on shoots who love Sportsgirl's make-up range so don't discredit their cheap and cheerful range, I swear by it for on trend beauty products that won't set me back a tonne.
You can see the crazy detail on my great opshop score of a denim jacket. I was opshopping at Salvos with my mum just before Christmas when I saw this with a pair of matching jeans going for $24 for the set which was a bit steep in my mind. Then I saw a sign saying everything with white tags was 1/2 price and what do you know this had a white tag so I scored it for a low $12 and donated the jeans back to the store as they were not my thing.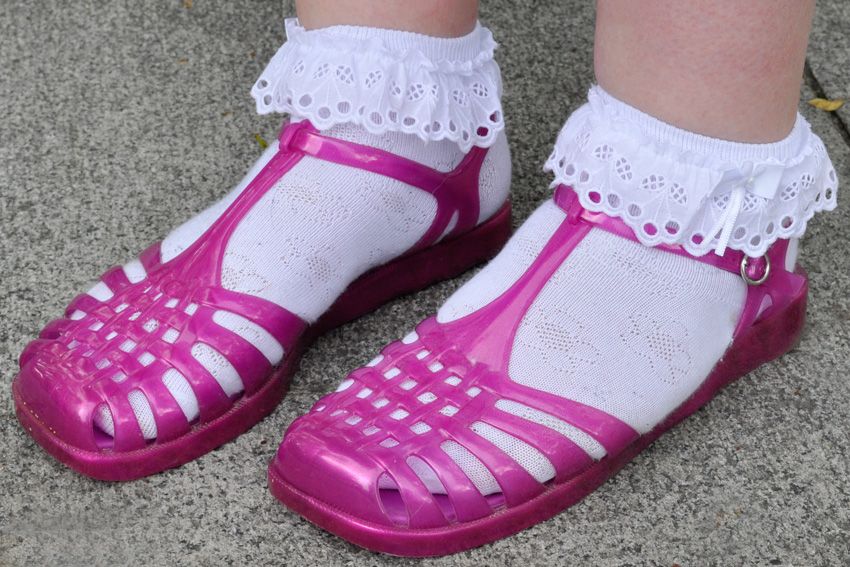 Yep another pair of new shoes. The people at
Melissa shoes
heard how Hachiko had chewed through the strap of my much loved black Aranha Floc Melissa's and kindly offered to send me a new pair. As my black ones were fixable I decided to try out the pink translucent style for something a bit different and wow I love them, I think I might even collect a few more colours cos seriously these shoes are the best!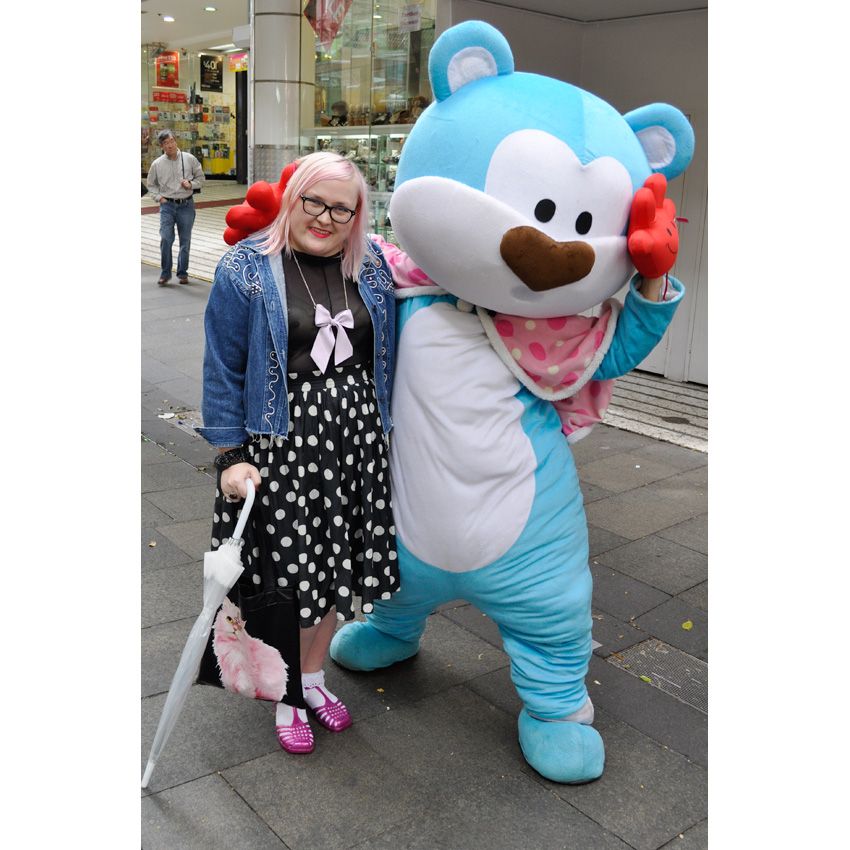 Bonus photo of me and the Morning Glory bear in Chinatown.