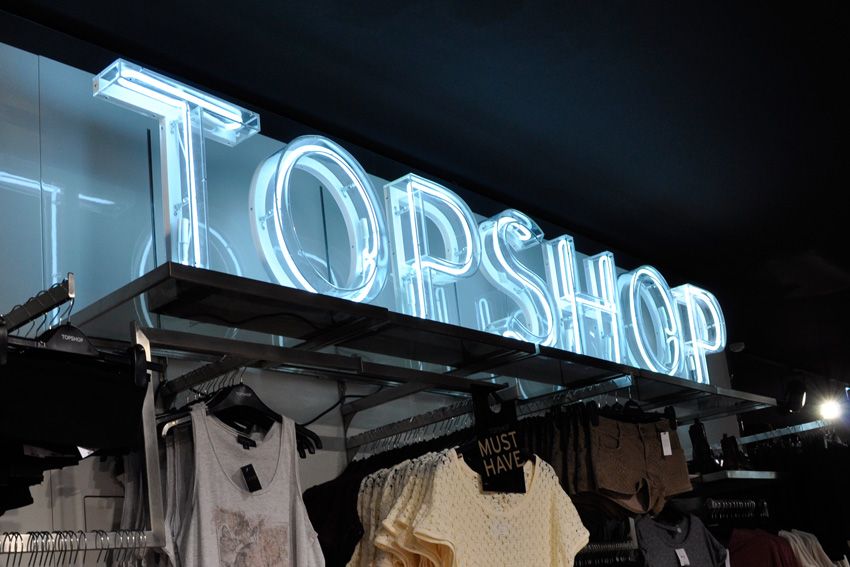 Topshop has always been one of my favourite places to shop when overseas, and I guess until the Sydney store opens it will be one of my favourite places to shop in Melbourne now too. Yes, if you've been living under a rock than you may not have heard that Topshop opened its doors in Melbourne last week and I was lucky enough to be invited to the exclusive launch. It did get me thinking though, will I like it as much now everyone will have access to the brand and what I buy won't be as unique here in Australia? Probably not, but that didn't stop me from buying some shoes I don't need whilst sipping Moët on opening night.
Australia's Next Top Model third season winner Alice Burdeu was on my flight down to Melbourne but I didn't get to talk to her till we were at the launch. My friend Emilia (in the white lace) was down from Sydney too, it was weird us three ex Melb now Syd gals all being back home for the launch.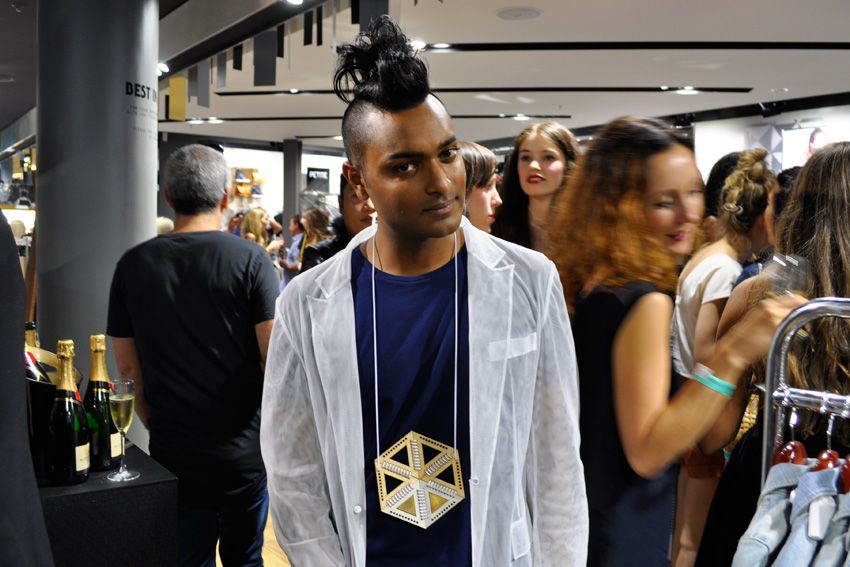 It was nice to finally meet Brahman from
Elgar & Lyle
, he is actually wearing one of his necklace designs with a sheer blazer from Subfusco he first saw on my blog. Yes PR and Marketing peeps out there, people do buy things after they have seen them on my blog haha.
Johnny Le with Matcho from the third season of Project Runway Australia. Matcho is exactly the same as he was on tv, lovely and genuine but with that very Matcho fashion sense.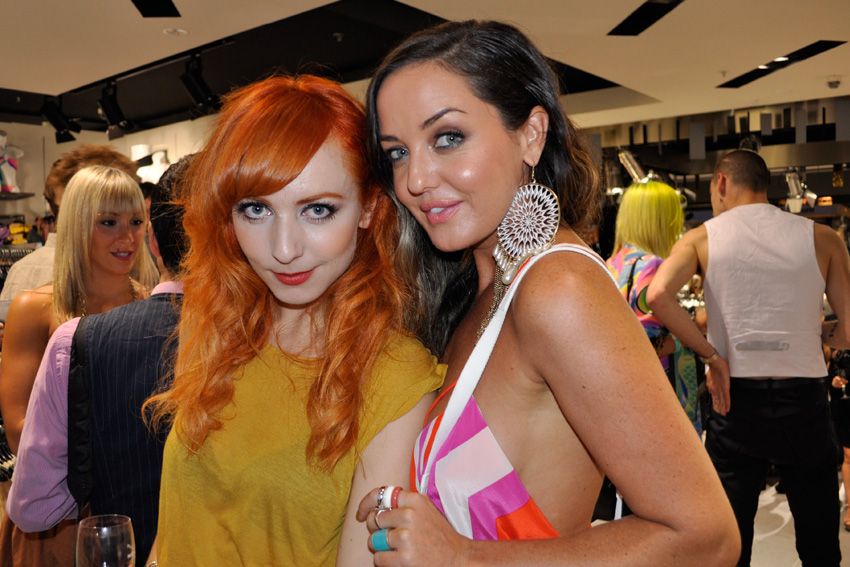 Amber Renae from Fashion TV and season two of Australia's Project Runway.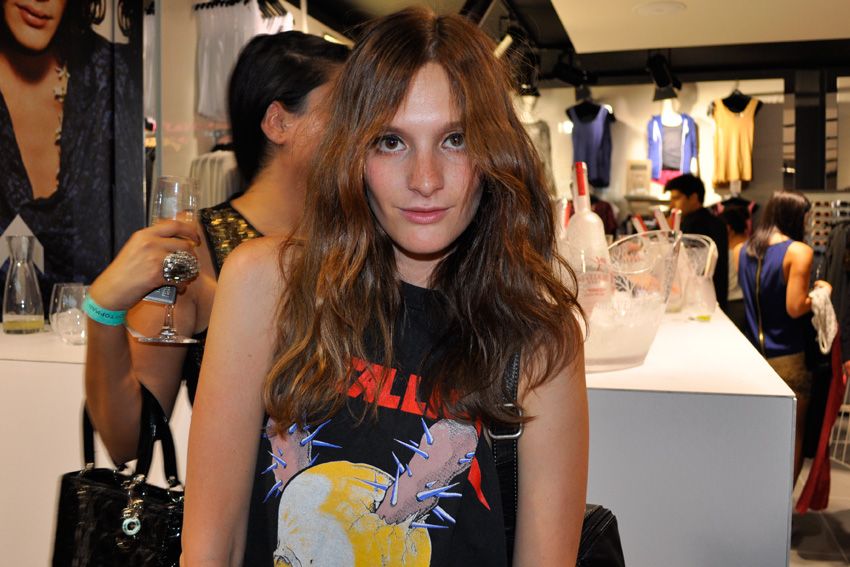 Christina formerly of the blog SRC783. Was nice to finally meet her and hear how well her sister, Lauren, who I met back when I did that Sportsgirl Super Stylist comp is going, which is incredibly well, working for ID mag over in the UK.
Jess with the amazing blue fringe with Greg both of whom I studied with at Shitehouse.
Maria from
Sleekit
, we both had matching fuchsia lips and nails.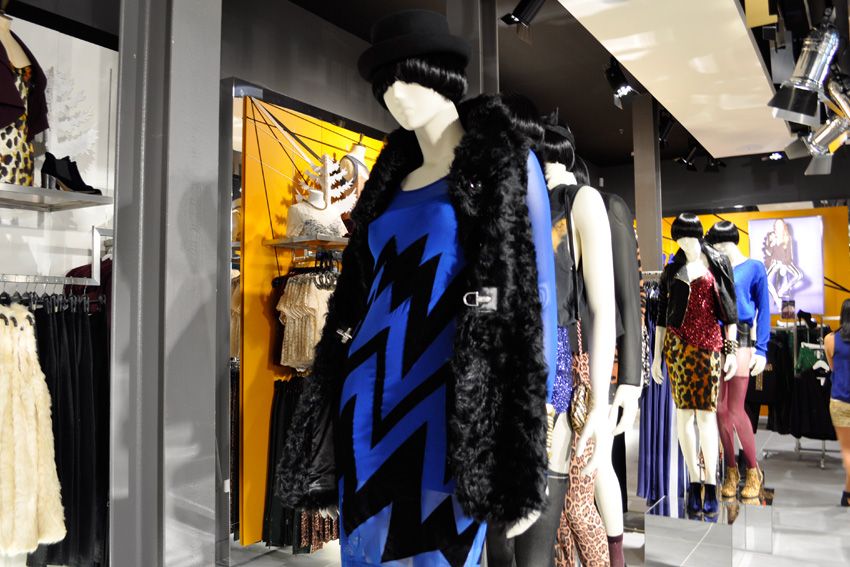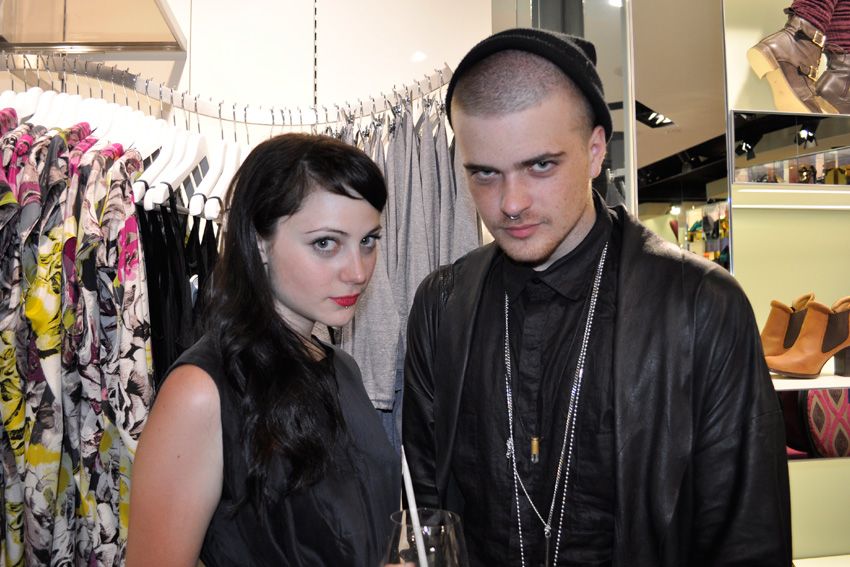 Alicia from
Sea of Ghosts
and Jamie from
OhJamie
give some Melbourne moodiness.
Holly Rose
, the best make up artist in Melbourne with Nathan from
Limedrop
.
Tutu-Crazy.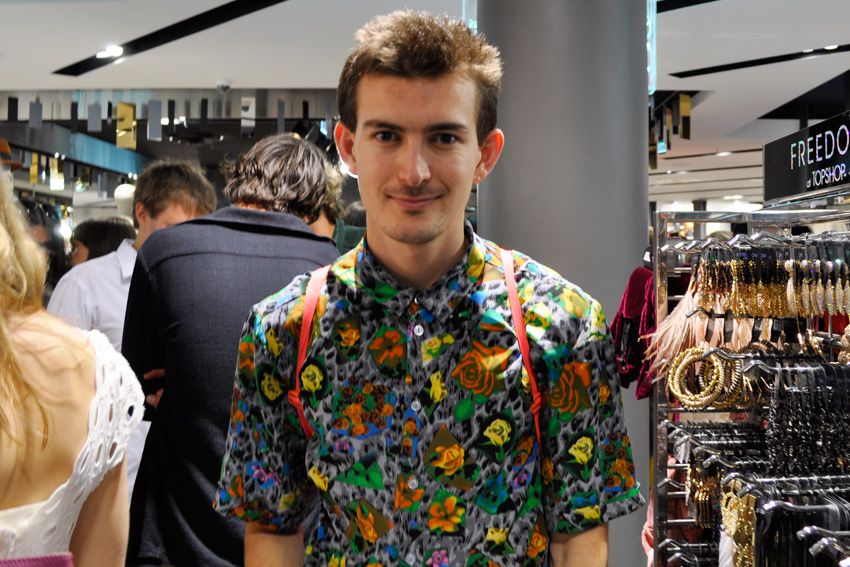 Andrew in the best shirt of the night.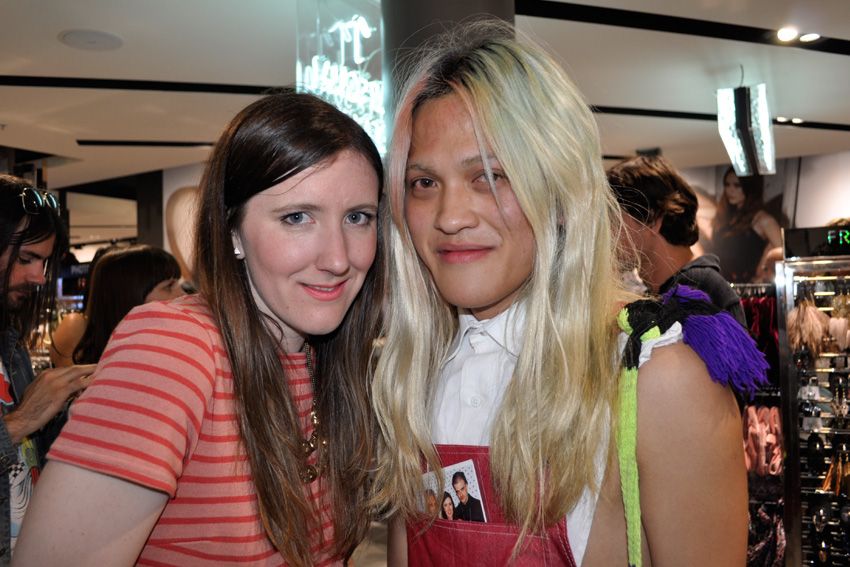 Tarn who works at the new female Incu Melbourne and Johnny.
Male model Boki, Nathan from Limedrop and Nadia from
DI$COUNT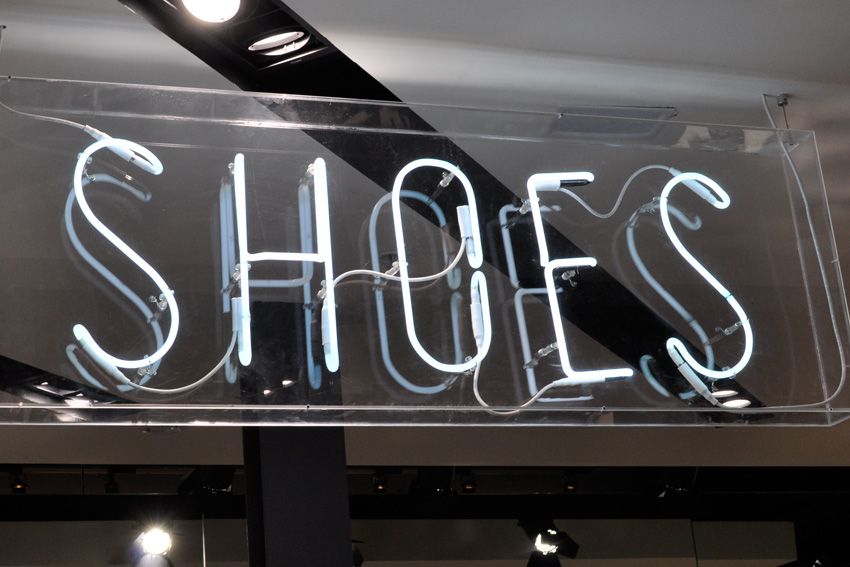 I spent most of my night in the shoes department, so many amazing styles including platform sneakers! Sadly the sneakers were sold out in my size but they did have some awesome mauve velvet creepers I couldn't say no to.
Ta-da! How awesome are they with my new lace frill socks from one of those Asian sock stands at a local shopping mall. The socks were only $5 which compared to the $14 of the American Apparel ones I've been buying is a huge saving. Yay for savings!!!
Talking about savings, check out this awesome Sample Sale on Smith Street in Melbourne from tomorrow for 3 days only. Sample pieces from TV, above, Estelle Deve, O.T.T by Lia . T and Young Hunting. Its gonna be amazing, I'm so there!