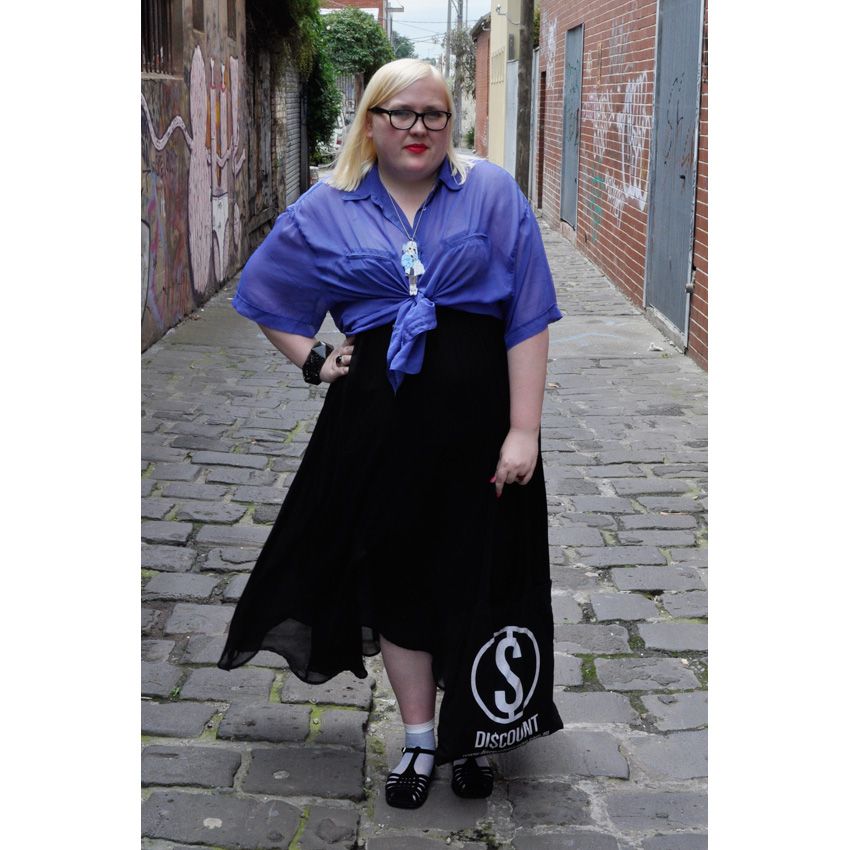 I recently blogged an outfit photo of me wearing this Tokyo street style illustration necklace by my friend Brandon of
Lactose Intoler-Art
, but without a close up detail shot of it or much in the way of explanation. So without further adieu here goes. I have never met Brandon in person but we both have a mutual love of Tokyo and share the same friends in that city. We just never seem to be in Tokyo at the same time, hopefully that will change next year with me planning a three month stint for some work and fun (!). I've been a fan of Brandon's work for a long time, first
blogging about him back in 2008
, and
again when he drew me in 2009
and
more recently as part of my Sunglass Hut Inner Circle inspiration posts
. What I love about his illustrations is that they perfectly capture the unique fashion and style of Tokyo but you also get a sense of the subjects personality too.
Outfit Details
Blue blouse
ASOS
$16
Black maxi dress
City Chic
$90
Necklace
Lactose Intoler-Art
Tote
DI$COUNT
Bangle
Elke Kramer
gift
Rings
MOMA NYC and
Corky Saint Clair
Socks
My Italian Closet
Sandals
Melissa Aranha flock jelly sandals $65 from
Monk House Design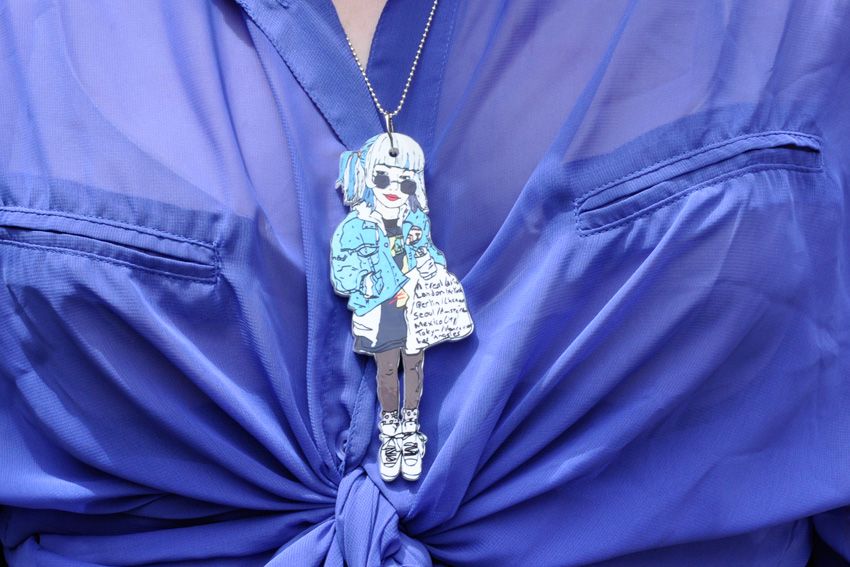 Brandon now has his own
online store
where he sells necklaces and tote bags featuring his Lactose Intoler-Art illustrations. If you don't see one of your favourite illustrations or street style shots in the store he can do custom orders too, they cost a little more but are worth it to get something unique to you. I really wanted a girl wearing platform sneakers so he sent me this design of the girl with the blue hair which I love. The amazing thing is people on the streets of Harajuku have been wearing his necklaces and bags recently too which you can
see on his blog here
. How amazing is that, he is now contributing to the outfits and fashion in Tokyo that he loves so much?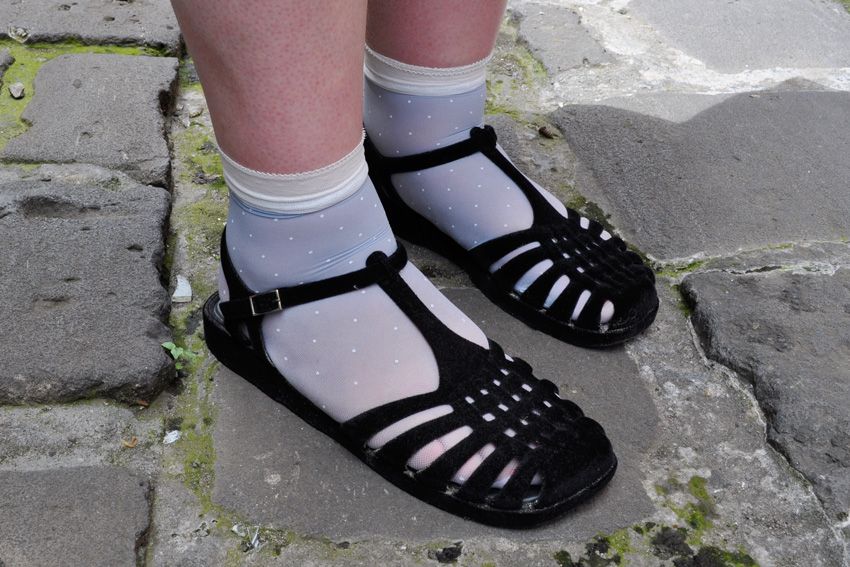 I told you I had more colours in these
My Italian Closet
socks! Here I am wearing the pale blue pair.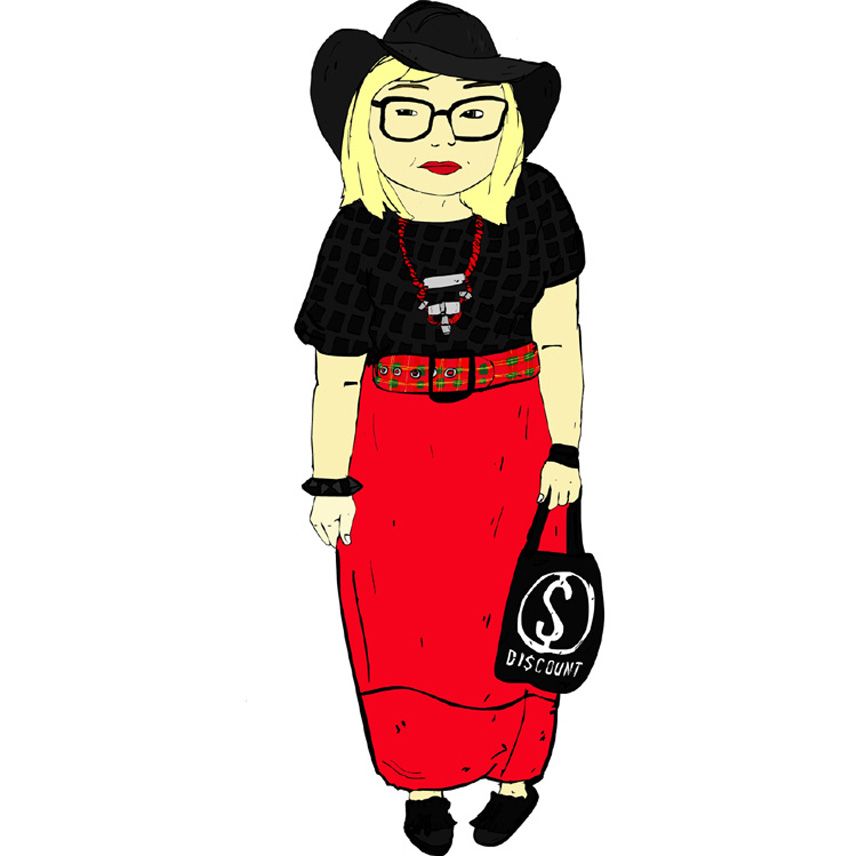 Brandon surprised me with this updated drawing of me and I love it.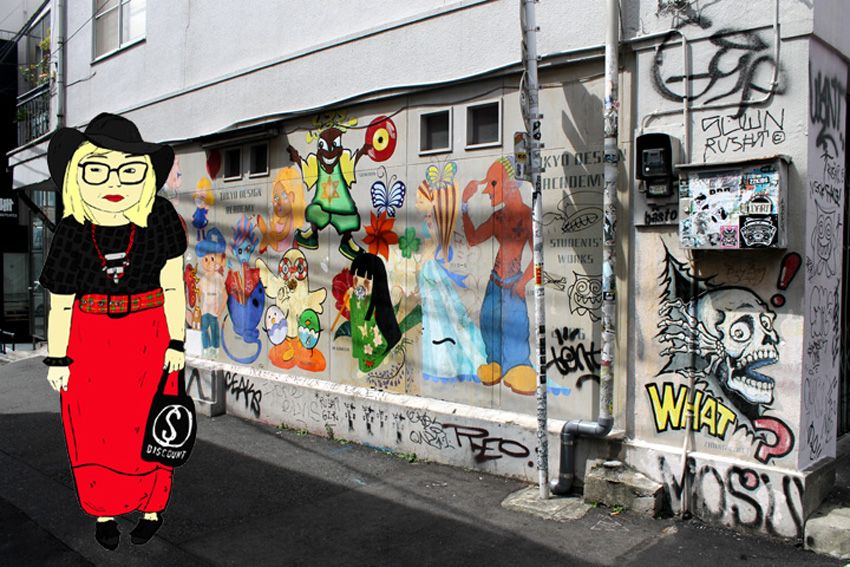 I especially love that he also sent me it as a photoillustration of me in Tokyo. Can't wait till I'm over there again!!!