Its
Buy Nothing New Month
and in honour of the month I finally completed a craft project that's been on my to do list for a couple of months. I bought the above turquoise button down skirt at my
favourite Sydney op shop
, Summer Hill Anglicare, for a whopping $1.60. I was never too into the colour and as such I never wore it in its blue incarnation. Knowing I had some left over black fabric dye from an old project from years ago (
remember this old post
? I still wear that dress) I decided to give the skirt new life in my wardrobe by taking the plunge (the skirt literally into a hot dye bath) and changing the colour to a more wearable black. Below is the result. I just followed the instructions on my fabric dye pack (I used
Dylon dye
) which was very easy but still the process is a bit too messy to photograph so sorry about the lack of process shots.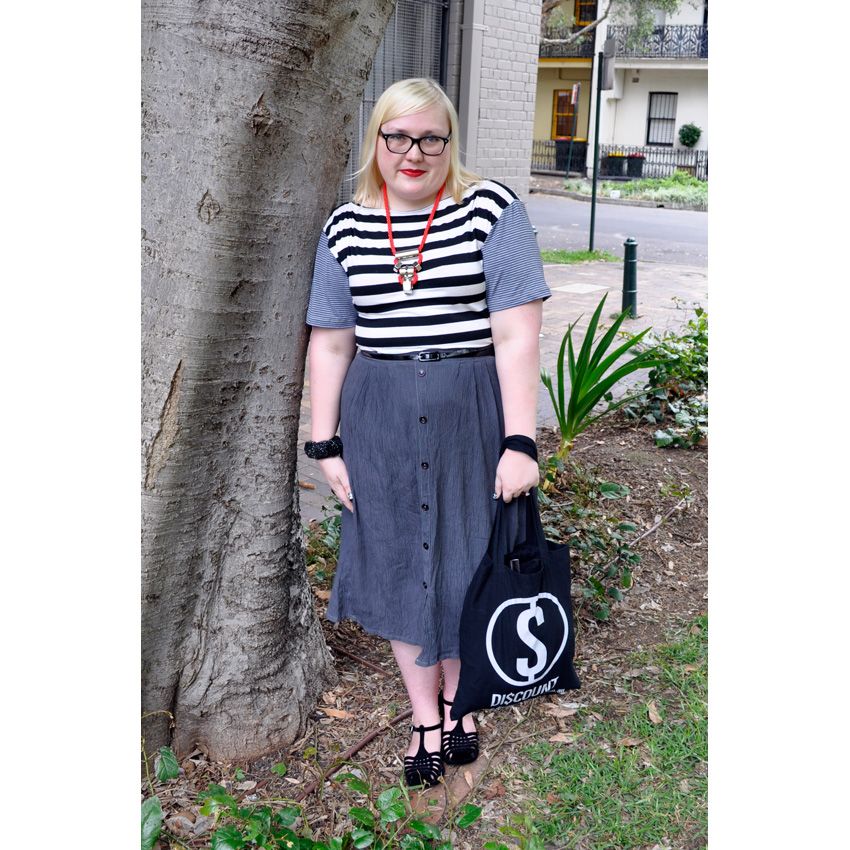 The skirt went a bit more of a grey tone which I'm actually pretty happy about and I was expecting it anyway seeing as that's what happened last time I used fabric dye. I guess you have to be pretty flexible on the final result when using fabric dye as it is hard to know what exact colour you will end up with as it depends on the colour of the original item, the fabric and how long you soak the item for. I love that I gave an unwanted skirt new life instead of contributing to landfill and as a bonus I now have an awesome grey skirt to wear.
Outfit Details
Stripe t-shirt
Antipodium for
Sportsgirl
tee that was a surprise gift from the people at Sportsgirl
Skirt
Summer Hill Anglicare op shop $1.60 and dyed with dye I had on hand
Necklace
Man The Label
gift
Belt
Random belt that came with a skirt
Sandals
Melissa Aranha flock jelly sandals $65 from
Monk House Design
Bag
DI$COUNT
Tote bag gift
Bangle
Elke Kramer
gift
Rings
MOMA NYC and
Corky Saint Clair
.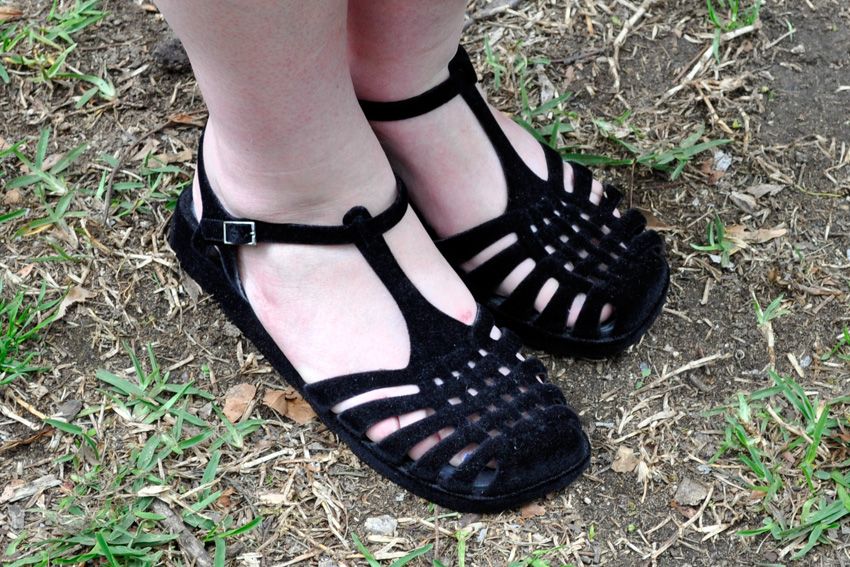 My perfect summer sandal I picked up in Melbourne. So comfortable and as a bonus 100% vegan too as all
Melissa
shoes are.