The
Melbourne Spring Fashion Week
launch party had the best goody bag of any event I have ever been to. Firstly the bag itself was designed by my friends at
Limedrop
, and secondly inside the bag were some amazingly innovative products that I would never have discovered otherwise. The best one being
Kevin Murphy's
Color Bug
(their spelling), which is essentially an eyeshadow for your hair which I'm wearing in the above photo. Just like hair mascara of the 1990's, hair shadow is a temporary hair colour for your hair.
The packaging got confused for a form of contraceptive by drunk party goers, and its easy to see why.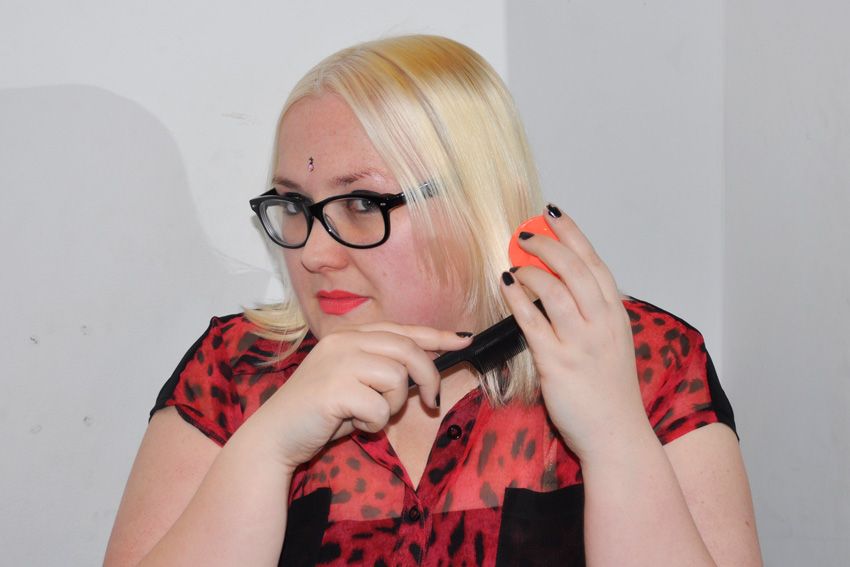 Its really easy to use, essentially you just rub the powder side through the desired sections of your hair.
Use your fingers to rub it through. It washes off very easily and only lasts in your hair until your next wash. Its perfect for people who get bored easily, want to test out a new colour or who have to tone down their looks for work.
I'm loving it so much that I want to try out the other two colours, purple and orange, but I do love the pink a lot.