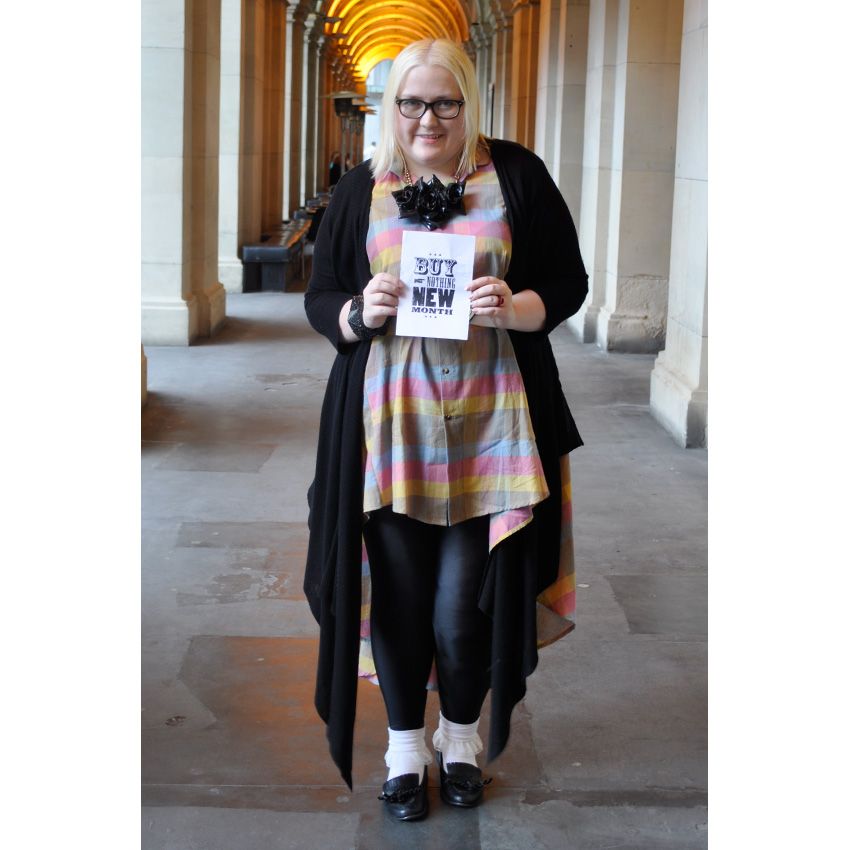 I'm proud to announce that I am the Sydney ambassador for
Buy Nothing New Month
in October which encourages you to do exactly that, buy nothing new for a whole month (you can still buy second hand items though). The idea is to get you to think about each and every purchase you make and to cut back on waste. A quarter of women only wear 10 per cent of the clothes in their wardrobes, and 91 per cent own items with the tags still on. I'm guilty of doing the same but I have been making changes in the way that I shop so that I do so now with sustainability in mind. In terms of not buying anything new for a month, well I actually probably have had three or four months this year where I didn't buy anything new anyway so it really shouldn't be too hard and it should be fun re-mixing my wardrobe. You can make the pledge to Buy Nothing New in October
here
.
The
Brotherhood of Saint Laurence
are supporting this great initiative, as are the
Salvos
and
Gumtree
amongst others. I got to meet up with the marketing manager of The Brotherhood of Saint Laurence at their newest vintage Hunter Gatherer boutique in Melbourne's Royal Arcade whilst in town. I have been a lover of Hunter Gatherer since my teens, visiting the Brunswick Street and now defunct St Kilda stores often, I even wrote an article about the store for a year 12 media assignment. All the clothing in the stores is specially handpicked from the hundreds of thousands of items donated to the charity and its op shops each year, and unlike some vintage stores the prices are very reasonable.
I wish that this peace symbol shirt was my size, I love how its also from a label called "The Dude", amazing!
Vintage jewellery and shoes.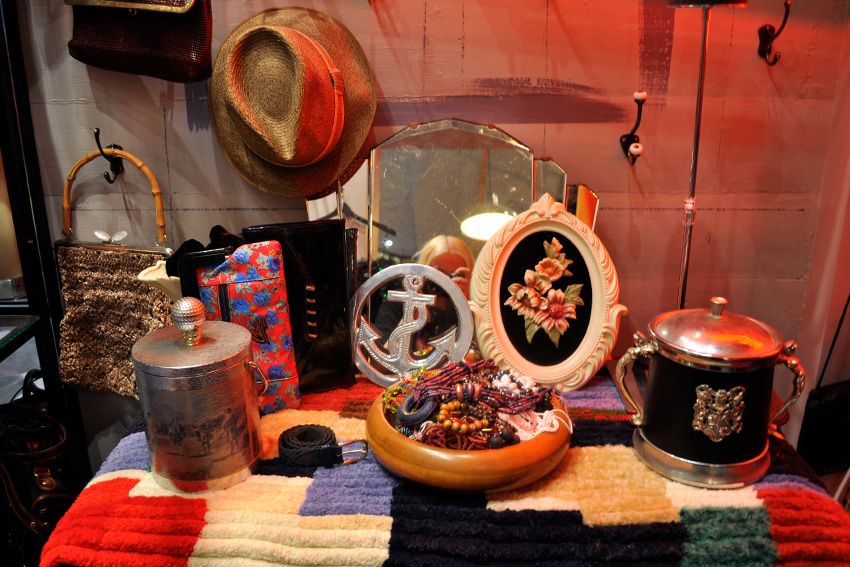 Cute bric-a-brac.
A nice selection of brogues.
A cool feature of the store are the neon lights on the back wall.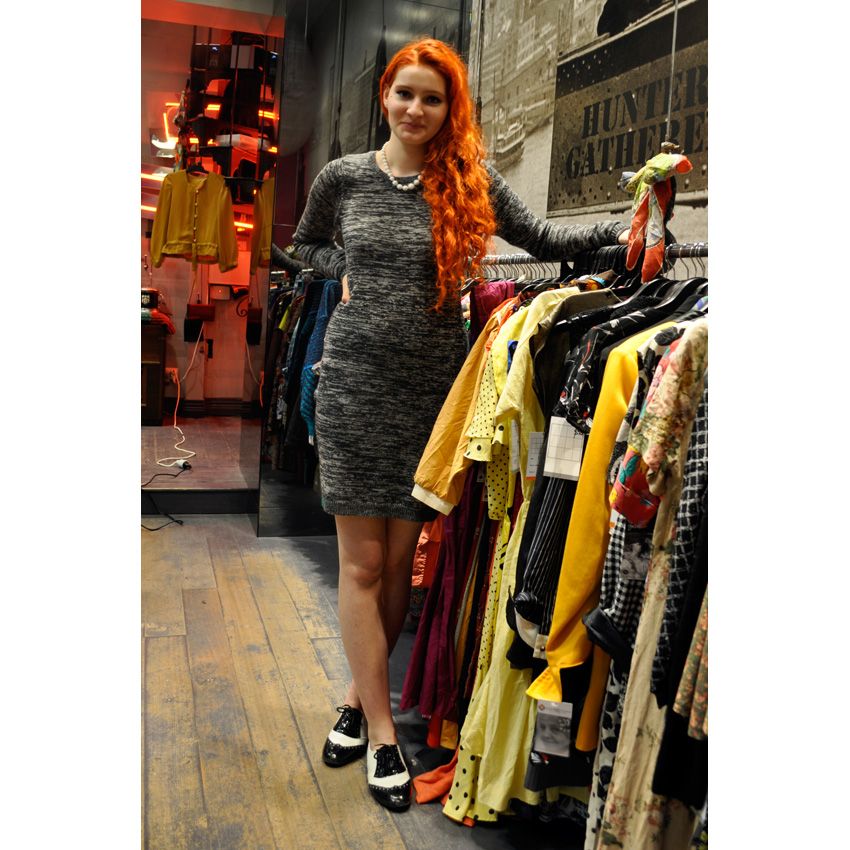 The city store manager is such a babe!
I tried on a vintage polka dot blouse and skirt, not so great together but I did buy the blouse for only $15 which I wore to fashion week that night (my final MSFW posts are to come where I will show you that outfit).
Give Away
I have a double pass for the
Sydney Variety Op Shop Ball
to be held on Saturday 24th of September. Held at the top of Sydney's iconic Sky Tower and hosted by TV and radio presenter Lizzy Lovette, over 250 party-goers will join in the celebrations. In addition to the spectacular view, guests will enjoy a visual feast of dazzling drag queens, famous faces, and outrageous second-hand outfits, with professional fashion shoots taking place throughout the evening plus some wacky entertainment and plenty of prizes on offer.While the complimentary cocktails and canapés flow, some of Australia's best DJs and musicians will take to the decks and storm the stage to keep the in-crowd entertained.This is not the time to be shy! Raid your local op shop and come dressed in the most glamorous second hand outfit you can find. Fantastic prizes awarded to the lucky guy and gal who win the coveted Mr and Ms Op Shop Ball titles. Will be a fun night.
To enter
:
Make the pledge to Buy Nothing New in October
and then comment back on this blog post by Monday 19th 5pm AEST explaining why you made the pledge. You must be in Sydney on the night of the event to enter. Winner will be chosen at random. Good luck. xoxo
Tickets to the
Variety Op Shop Ball are still available
. Tickets are $120 each and all proceeds go towards Variety's Freedom Program which provides sick, disadvantaged and special needs children with mobility equipment and communication devices – giving these children a brighter, more mobile future. A great cause.