Its true, I love Antipodium, and have for a long time. I was lucky enough to meet Geoffrey J Finch and Fenella from Antipodium at Melbourne Fashion Week in 2009 and got this lovely happy snap with them like the fan girl that I am.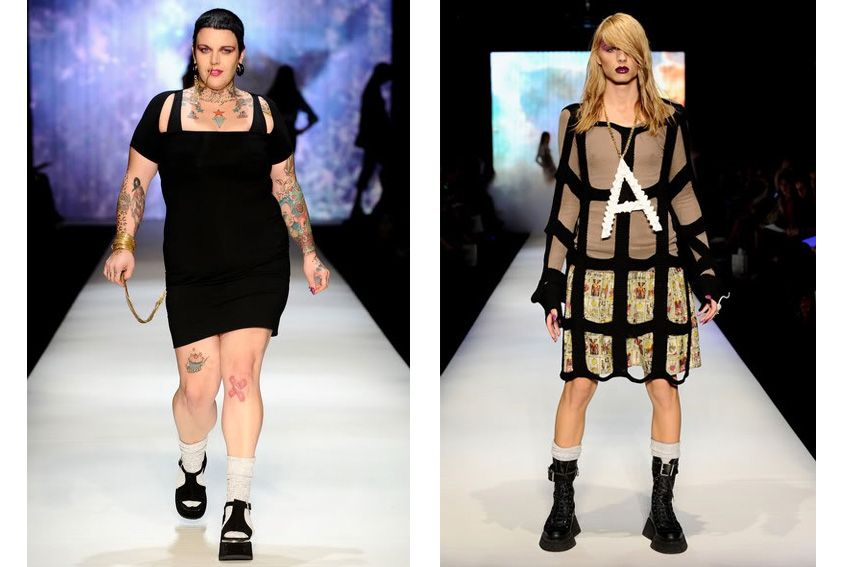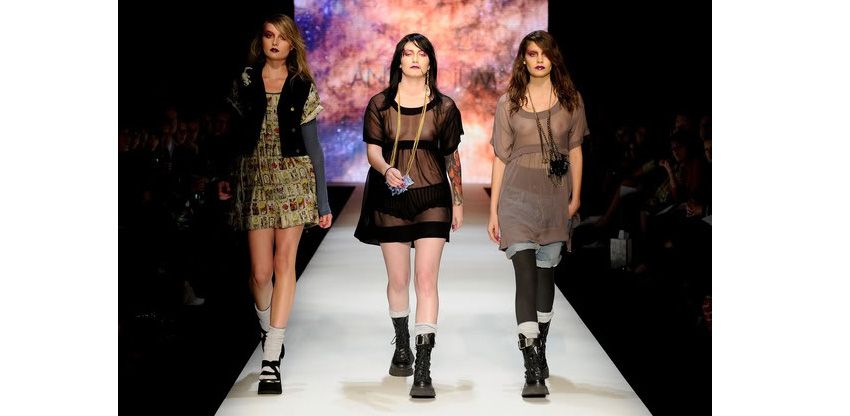 I
blogged my love of their SS 2009 collection
and amazing jewellery collaboration with my friends Amber and Ebony at
Make Believe
(you know that big black rose necklace I am always wearing? Well its from this collaboration). I loved that they had my pal Andrej Pejic walk the runway before he was famous and that they used "real" people to model the collection proving you don't have to be stick thin to look amazing in their clothes.
So that is why I am so excited by the new
Sportsgirl
Likes Collaboration with Antipodium. When I first heard about the collab with Antipodium I was super duper frigging excited and upon seeing the collection I am not disappointed at all. I think its by far the best Sportsgirl Likes collection (
I tweeted as much too
) as it really is staying true to Antipodiums cheeky quirky aesthetic.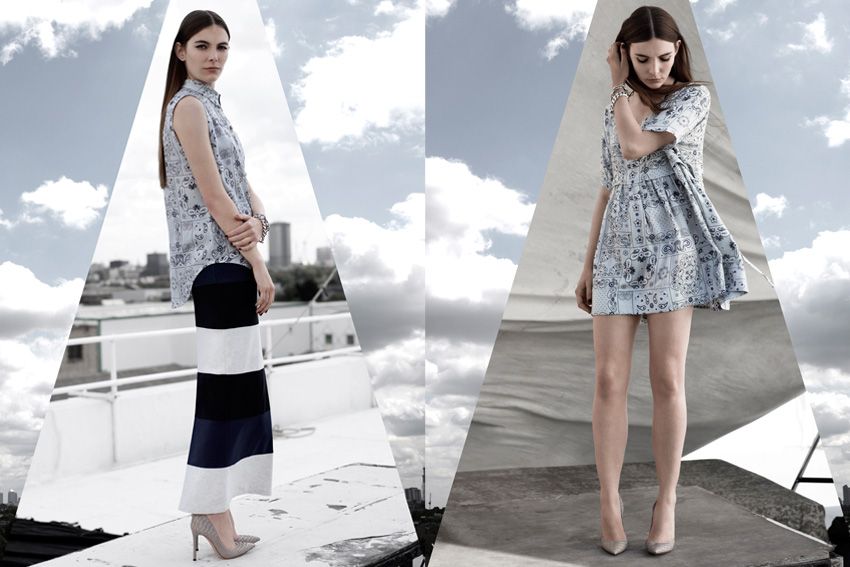 I'm so buying the skirt and dress! Look 1: Antipodium Wilton Way Shirt $120, Antipodium Regents Canal Skirt $100. Look 2: Antipodium Wilton Way Dress $140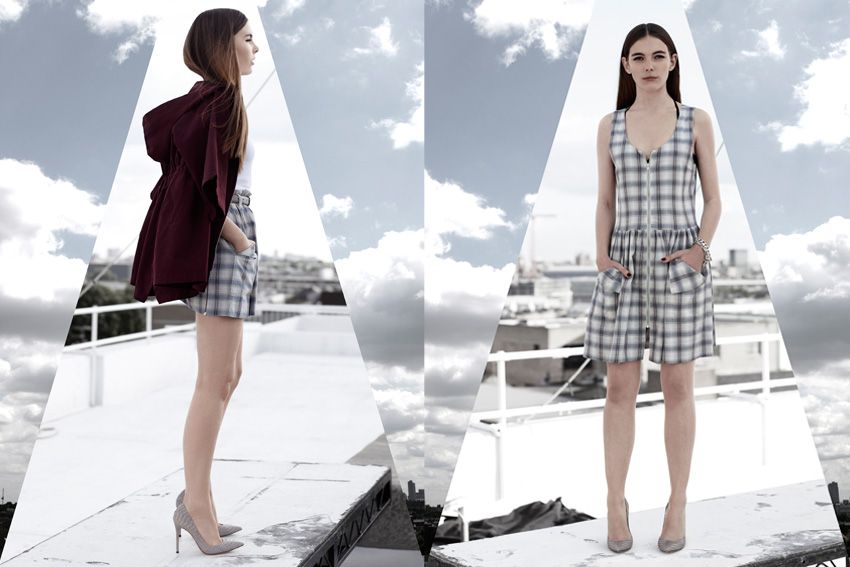 Freaking LOVE that Anorak! Look 3: Antipodium Cambridge Heath Anorak $150 and Antipodium London Fields Short $90. Look 4: Antipodium London Fields Dress $140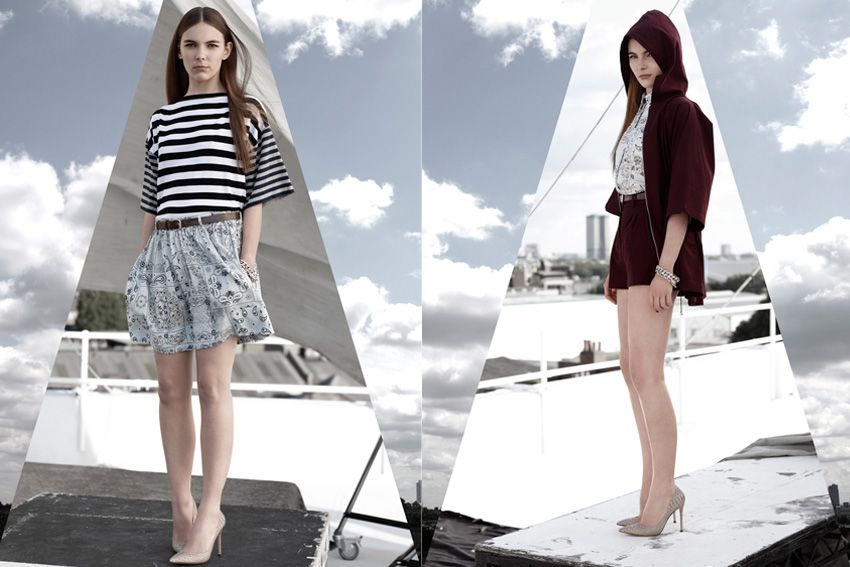 The ultimate classic, the striped tee with a twist. Look 5: Antipodium Regents Canal Tee $80 and Antipodium Wilton Way Skirt $90 Look 6: Antipodium Cambridge Heath Anorak $150, Antipodium Wilton Way Shirt $120 and Antipodium Cambridge Heath Short $100
Take a closer look at the print, if you look closely at the paisley shapes you will actually see Geoffrey's face with his now trademark specs staring back at you (FYI he wasn't wearing them back when I met him, but I was wearing mine, maybe I inspired the glasses choice? haha j/k). Its little details like the paisley print with a twist that really make this collection so damned fun. I'm so buying the blue and white striped maxi skirt and cute skater style dress as soon as they are released in September. What pieces are you buying? Also please let me
win the trip to London
as I would very much like to go. That is all xoxo