Day two of RAFW and I was feeling the bright cobalt blue of my
Limedrop
tail shirt and built my look around that.
Shirt
Limedrop
tail shirt dress $200 on sale
Maxi skirt
City Chic maxi dress $80
Belt
Tokyo $90
Creepers
Jeffrey Campbell creepers $100
Necklace
Corky Saint Clair
silver Anatomical heart locket $150
Bag
Love and Luck
Lawless large satchel $320
Tights
We love colors
gift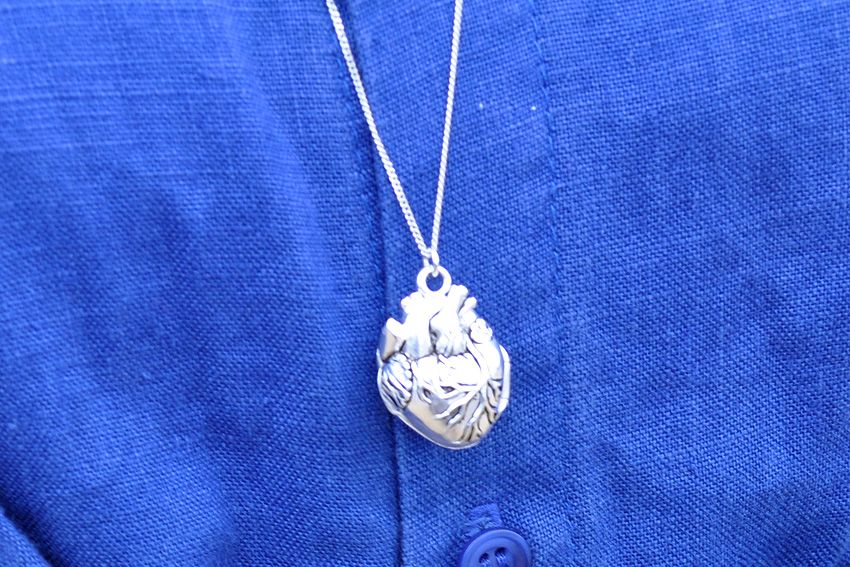 I love that this anatomical silver heart locket by
Corky Saint Clair
is an actual functioning locket. Having that kawaii sticker photo from me and Henry's last day in Harajuku in 2007 close to my chest is a nice feeling. This year is our 10th year as a couple and we are still very much in love, but that year in Japan is extra special to us as it is the year and place we got married. The photo represents our happiest time as a couple, and its made extra special as the necklace it now sits in is made by our very dear friend Chris at Corky Saint Clair. I think I've known him nearly as long as I've known Henry. So much love in the one necklace, quite fitting that its a heart shaped locket.
People kept commenting on my creepers all day, and I must say they are the comfiest shoes I own. Expect to see more of these on this here blog in the coming winter months as they just lift your spirits on a cold and drizzly winter day.
Check out our RAFW coverage of runway shows, backstage beauty and street snaps over at
On The Streets of Sydney
.