The Graduate Showcase is always a standout show during fashion week for me. To witness the creativity and passion of the new breed of Australian designers always gives me a buzz. Young blood with so many ideas, uninterested in commercial viability at this stage in their careers all culminate into a visual feast of the zany for those who attend.
Celene Bridge - Curtin University WA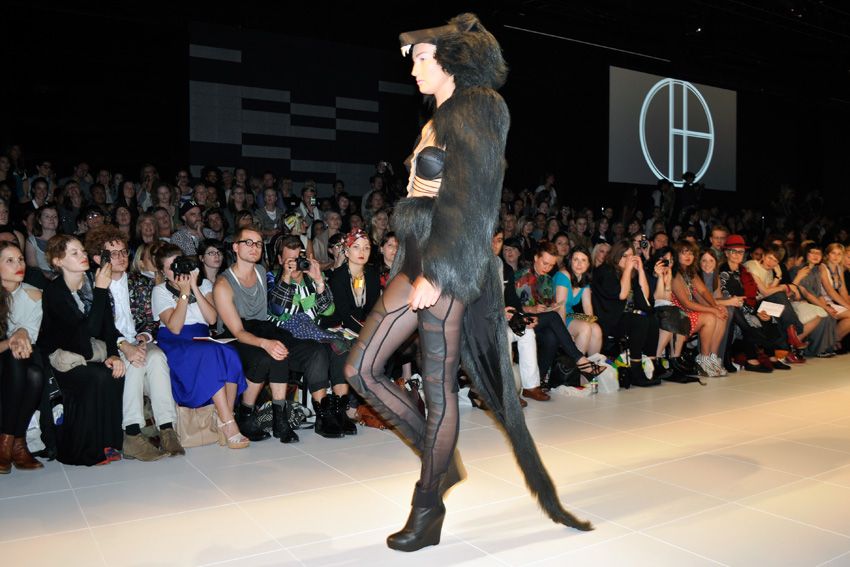 A standout collection of the night. A little bit
Where the Wild Things Are
, oh the styling opportunities this collection brings.
Ana Diaz - University of Technology Qld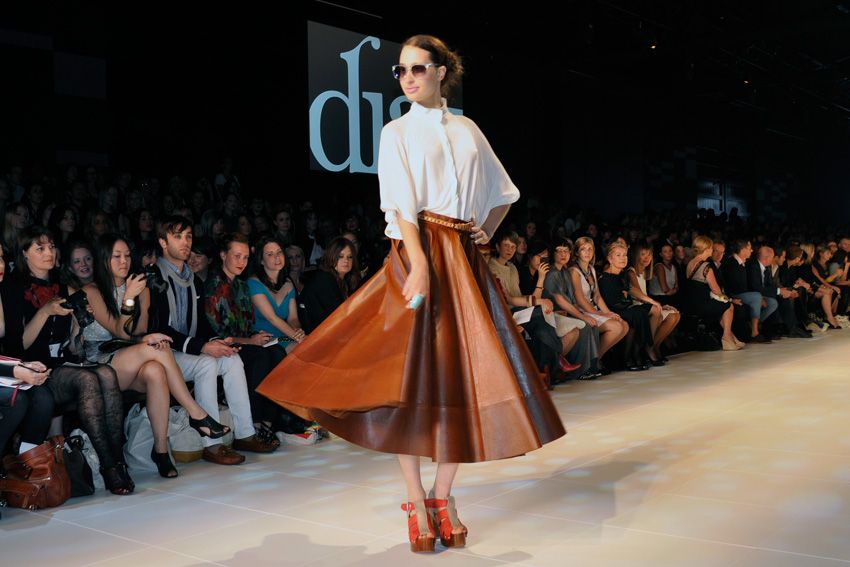 In terms of wear-a-bility and I want it right now items, Ana Diaz certainly delivered. As Emma over at
Dropstitch
wrote, this collection wouldn't be out of place in a
Gorman
store, right down to the clogs. Out of the whole show I can see this label picking up the most stockists, so definitely one to watch.
Genevieve Kulesza - RMIT VIC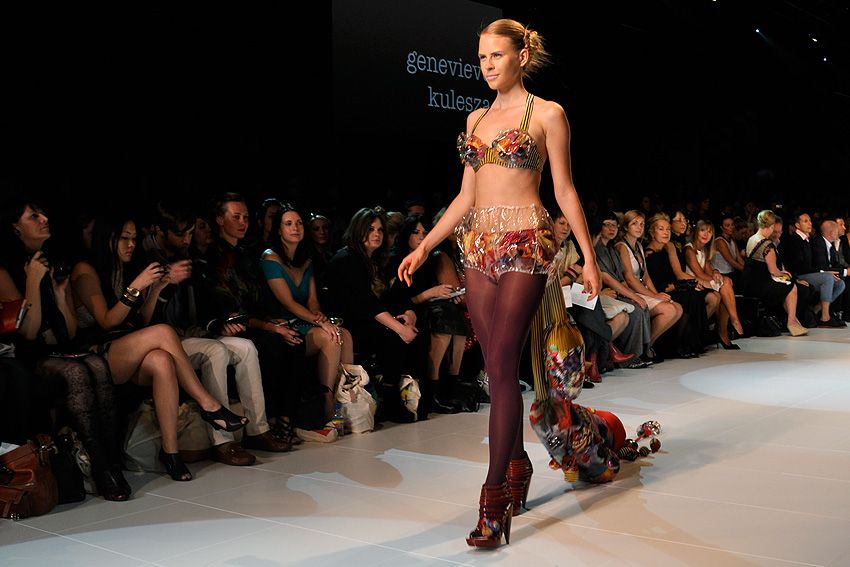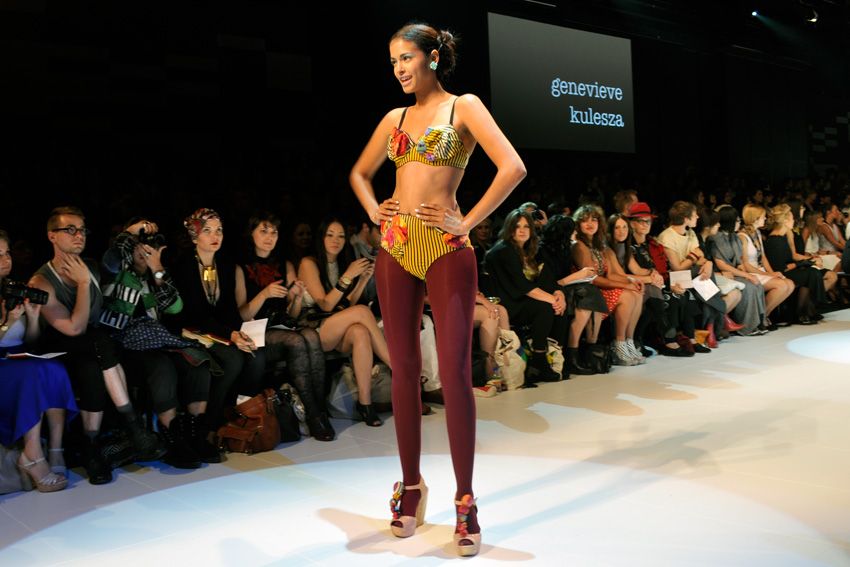 Playful and fun lingerie.
Huiee by Jennifer Chua - UTS NSW
Very directional menswear.
Kate Sala - RMIT VIC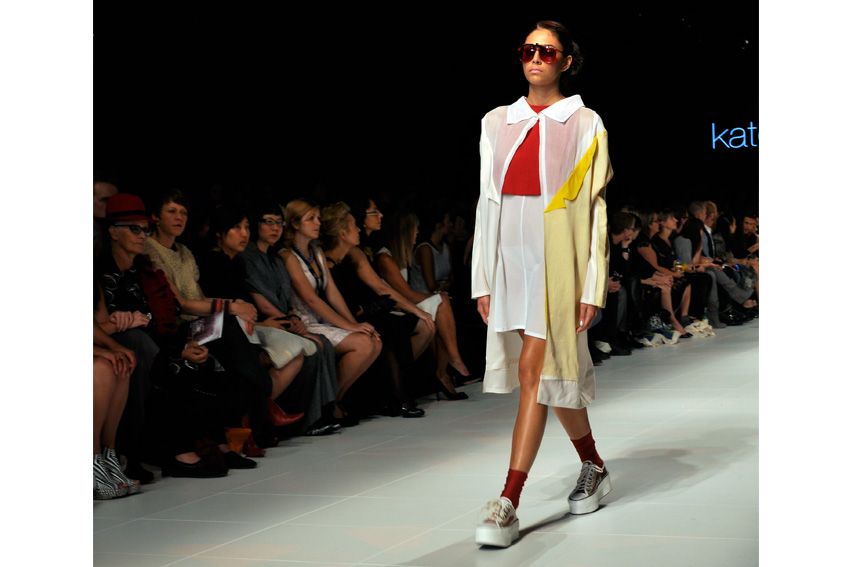 Its all about the details in this collection, from the sunglasses to the shoes and even within the garments themselves with panels of sheer or colour coming through.
Kate Watson - UTS NSW
So cute and fun, reminds me of work from the Vantan school of fashion in Tokyo.
Laura Anderson - RMIT VIC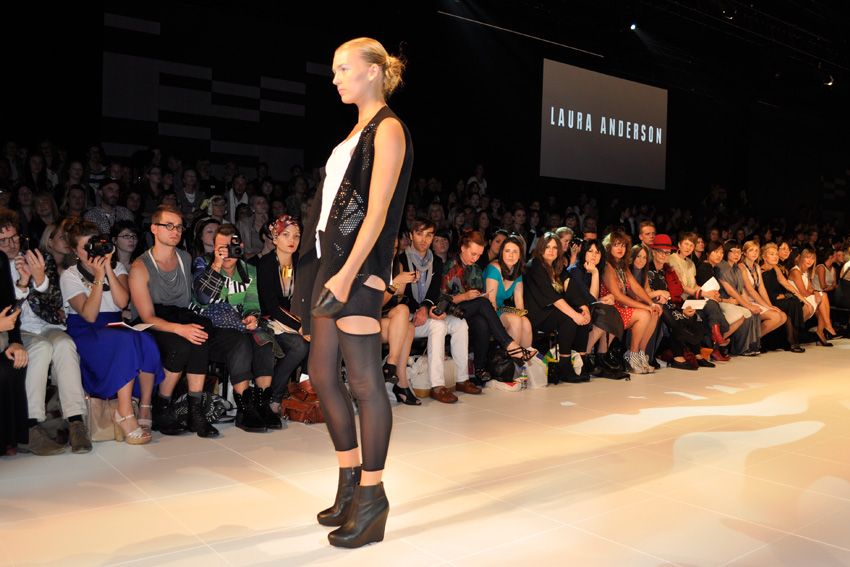 Tough and edgy lingerie.
Outpost by Jessica O'conner - UTS NSW
A great collection of winter woolies.
Sangeeta Singh - RMIT VIC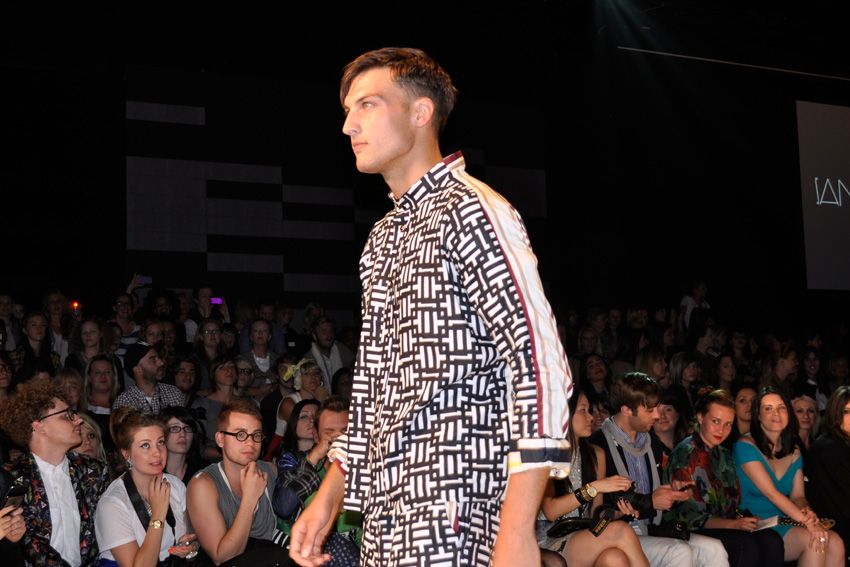 Unique menswear, which in this current climate of nothing but preppy suits and bow ties, is a real sight to behold. The prints are as bold as the cuts.
Ephemeral Reverie by Sarah Mok - UTS NSW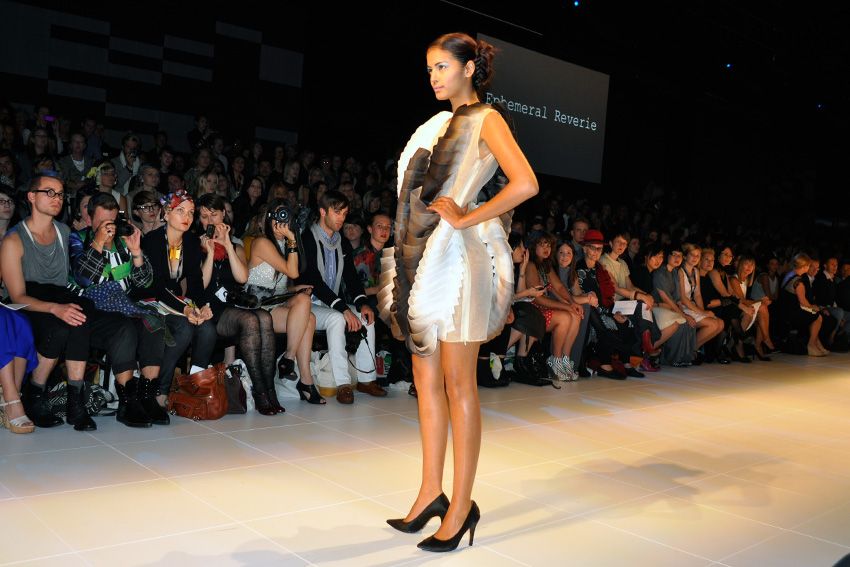 Sarah Mok was a standout faveourite of mine at the UTS Graduate show we featured on
On The Streets Of Sydney
.
Jason Hewitt - RMIT VIC
A hippy luxe collection of ethnic inspired prints.
White3 by Jennifer Nebel - Curtin University WA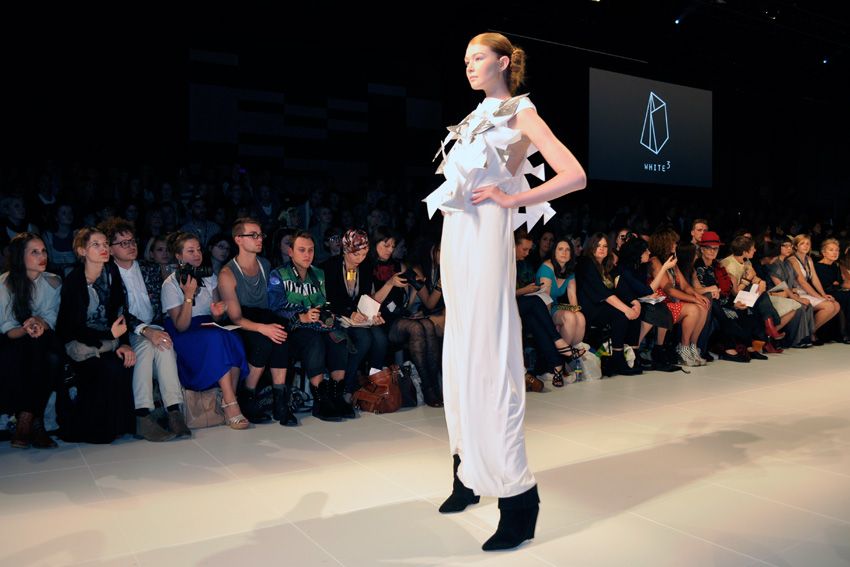 Origami style fabrication techniques, so skillful and beautiful.
Such a fun show full of creativity leaving me inspired and excited about the future of Australian fashion. I can't wait to see what this crop of young designers come up with next.