I finally got to go to a Sydney Gay Bash! Having door bitched at the Melbs version of the party and heard only amazing things of the parties back in their home town of Sydney I've been wanting to go for, like, ever! Choosing Halloween for my Gay Bash in Sydney de-flowering only made it that much better. In fact I had so much fun I didn't really take that many photos, but here are the few I did take!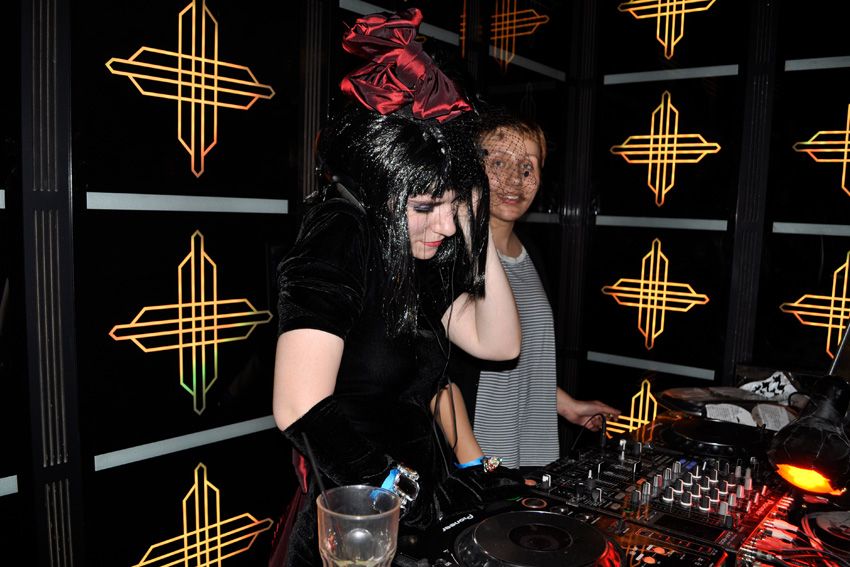 Sirens djing. Sirens is made up of Jasmine the talented lady behind the jewellery label
Gala Curios
and her bestie Mariam. They dj'd the for the sweatiest busiest dance floor of the whole night. So much fun!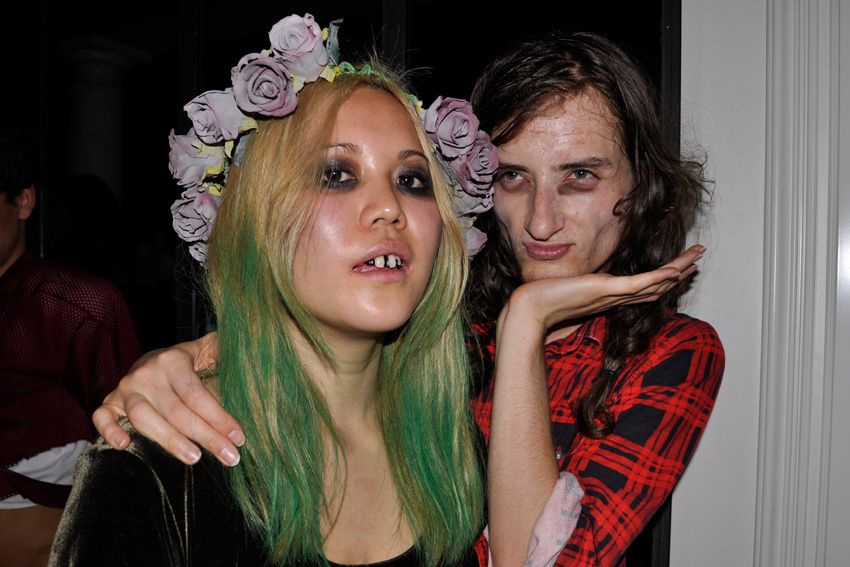 Adam in pigtails and girl with amazing hair!
Birthday girl Chloe (the blonde with the bun, who is actually Jasmine's little sister!) and her buddies had been to a toga party before coming along. A dangerous costume as Chloe found out, luckily the room was full of gay boys.
My halloween outfit this year was straight from the lazy box, having been working on my big project 24/7 for the last few weeks I was too exhausted to really try (if you follow my
twitter
you will know my project, I'm not ready to reveal it on the blog just yet). Luckily I had this stuffed skeleton I made for a Shitehouse (ahem...Whitehouse) project lying around the house. Add my new amazing
Gorman
dress that I bought that day and voila a fashion forward Halloween outfit without too much effort.