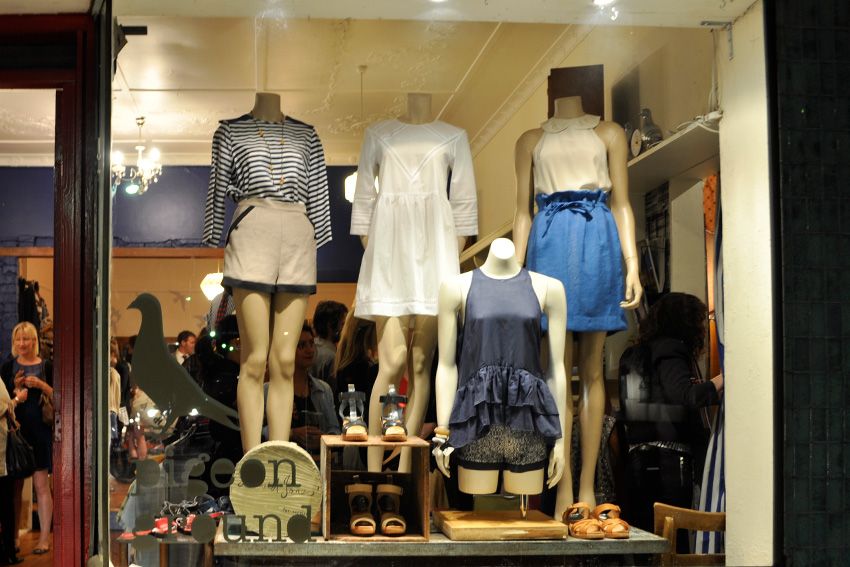 In a bid to acquaint myself with Sydney's fashion scene, tonight I went to the launch of Secret Squirrel's new collection at
Pigeon Ground
in Newtown with some friends. Pigeon Ground is a cute little boutique which sells both new and vintage clothing as well as being a record shop located in a quaint out of the way spot in suburbia. Believe me, it is worth the walk from the station because the vintage is well curated and most importantly not at normal Sydney rip off prices (oh Savers how I miss you), and the selection of current season stock is a mix of quirky and classic pieces, again at such good prices.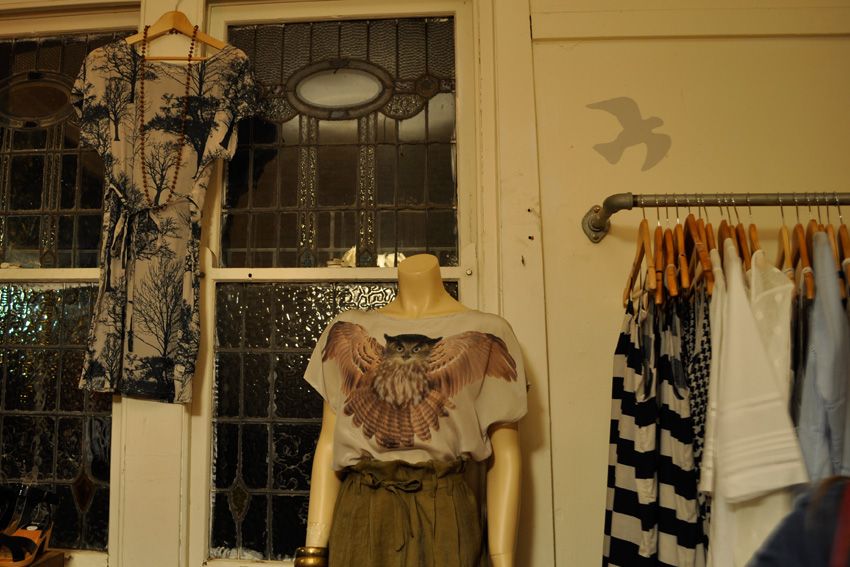 Seeing the Spring/Summer
Secret Squirrel
collection in person was amazing, so many lust worthy pieces that I'm going to be dreaming about for a while.
I'm loving seeing socks and clogs at the moment.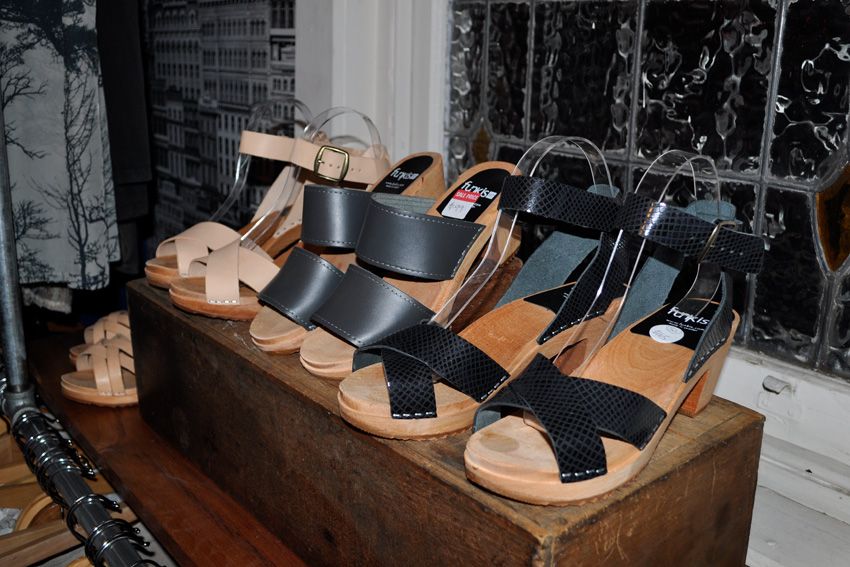 Love me some funkis shoes!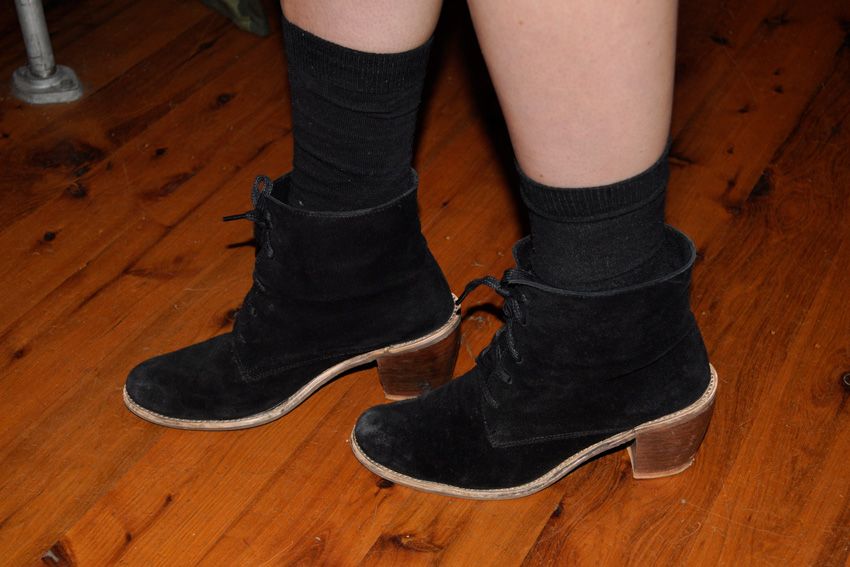 Ohhhh such amazing shoes.
A funny moment in the store when I saw these rings. I was like, oh wow these are those rings from that nice lady at the market in Brooklyn that I bought from and
blogged
about. Turns out the owners of Pigeon Ground read my blog and bought the rings after seeing them in that post. Small world.