I have been really feeling the colour purple recently. Everything I have been wearing has had splashes of purple, and this outfit is no exception. These tights were sent to me from the nice people at
We Love Colors
and I have been practically living in them since. These are the Nylon/Lycra Microfibre tights in Amethyst and there is just one word to describe them, incredible! For me most tights die within 1 or 2 wears thanks to ladders or piling, but these have survived a good month or so and quite a few all night benders in between. Good news is for Australian and New Zealanders there is free shipping on all orders over $30 until August 31st if you use the code
WELOVENZAUS
at the checkout.
You may notice my new clogs. I got them at Rubi Shoes for only $39.95, and I was so excited to finally find some clogs in my size as I've been looking forever.
My turban was fashioned from this amazing digital print silk scarf
werok
sent me from their soon to be released new collection. As you know I love love love fringing, so when I create the turban I leave a few pieces of it hanging out the top knot to make for a very original turban if I do say so myself.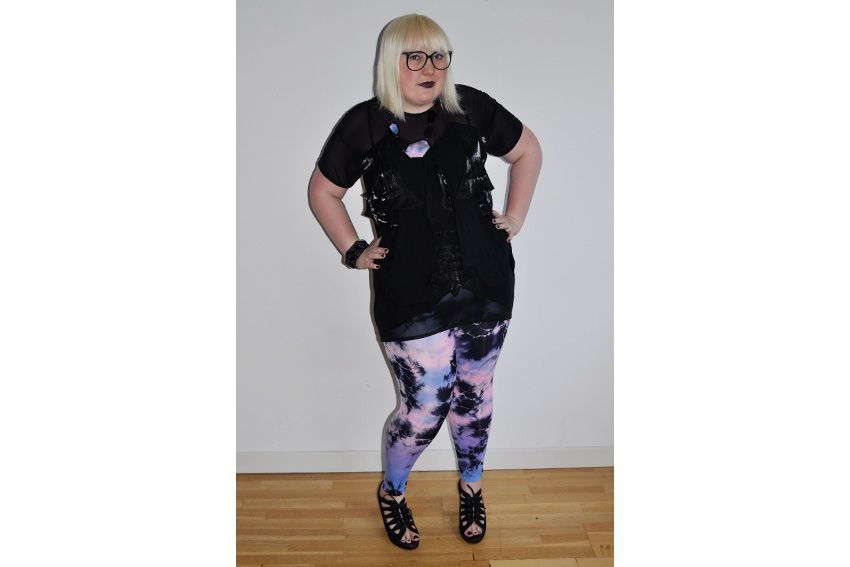 Here I am in my new favourite leggings, that
We Love Colors
also sent me. These are the Splash plus size footless tights in #7205. Every time I wear them with my
Drown
necklace people ask me how I got my necklace to match my tights so well, haha, really is just a happy coincidence. My dress is one I bought on my recent Tokyo trip. It was love at first glance at its mix of sheer and shiny panels.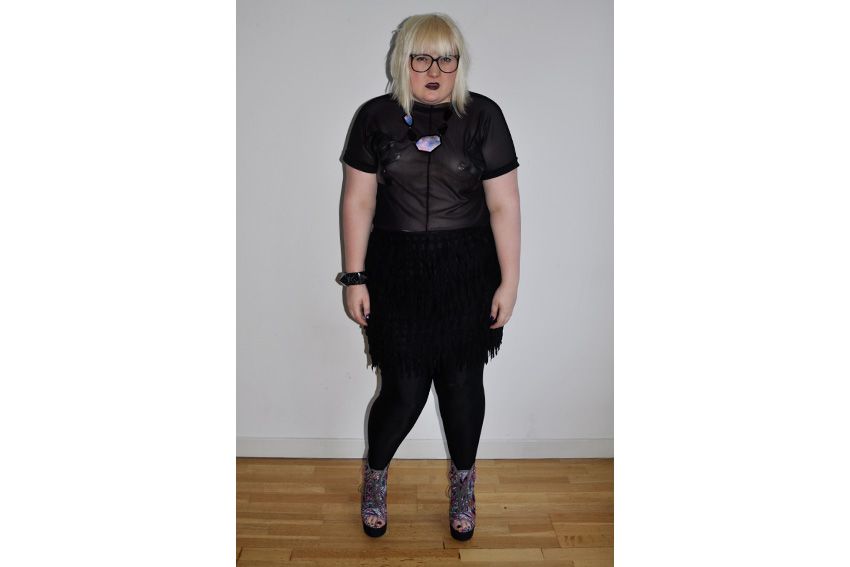 One of my new favourite outfits as it mixes in fringing, purple and sheer with a bit of tongue in cheek humour all in the one look. The sheer blouse is from
Dirtyrich
, a fabulous new Australian based online store which specialises in selling underground American labels with a ghetto fabulous edge. What you can't exactly tell in this photo is there are two pleather hands covering the breasts. Normally I would wear this with a bra, but for the photo I wanted to try to showcase the hands, which didn't work but you get the gist. The fringed skirt is from
City Chic
and my new shoes are....fucking incredible!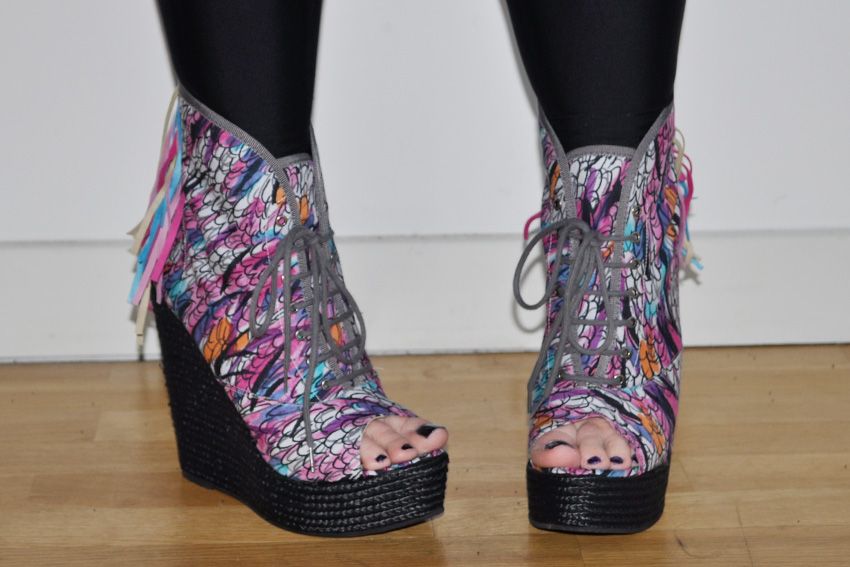 As soon as I saw these Tsumori Chisato wedges on the Opening Ceremony website I knew they must be mine. At $650 AUS (incl postage) they didn't exactly come cheap, but once every so often you have to live a little don't you think? Not exactly practical, these are the sorts of shoes that require forward thinking and planning for every short walk/step you must take. I call them my taxi and dinner shoes. Never the less they will be coming to New York with me next week, because if there was ever a city to wear ridiculous shoes, New York is your man.
A "sexy shot". I don't do sexy, I do confused.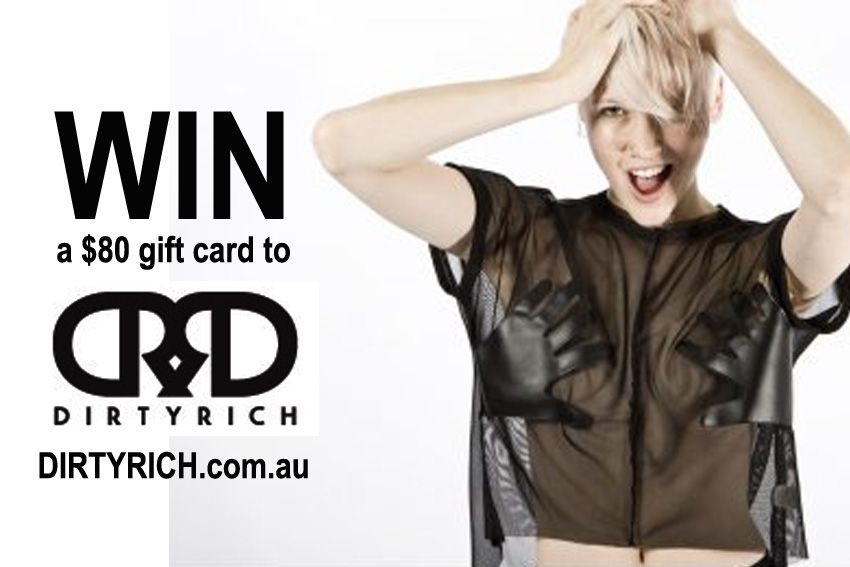 Now you can
WIN
yourself a $80 gift card to the
Dirtyrich
store, which you should check out, so many cool things in there for under $100 which is so rare these days! All you have to do is comment on this post and explain what you would do if you found yourself suddenly dirty rich (we are talking major millions here). The best most creative answer will win. Competition closes Friday the 16th of July at 5pm. Competition open to residents of Australia and New Zealand only.
Good luck xxx
Dirtyrich
is holding a POP UP store this weekend in Sydney on Saturday July 3rd at Freshin Store 17A Langley Street Darlinghust from 11am.