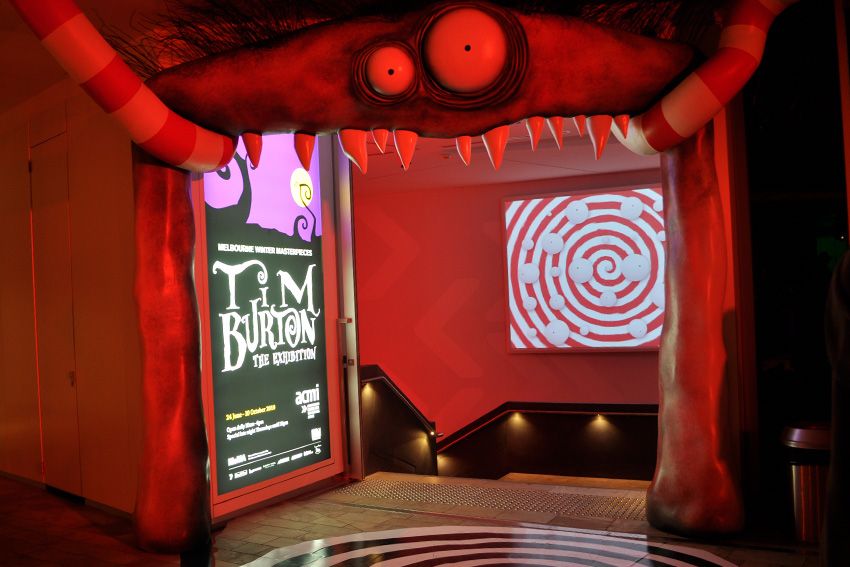 I jumped at the chance to see the Tim Burton exhibition at ACMI at Fed Square as a special invited guest. I'm actually not the biggest Tim Burton fan, but I am a fan of seeing the design process behind someone with as many big ideas and influential films as him, and this exhibition didn't disappoint in that arena. There were so many sketches stretching back to his childhood throughout the exhibition, standing next to finished prototypes or costumes of the real deal that actually appeared in the films. The MOMA curators were given incredible access to create the exhibition, Tim literally threw open the doors to his home to them and said take a look at my stuff. The one thing I did think was, wow, he must not throw anything away, and what a big house he must have. Seeing the way things he thought about as a child stayed with him and eventually came to fruition was really interesting. Our fabulous guide to the exhibition, Tony, explained that Tim doesn't ever see any of his "failures" as failures because for him it isn't all about commercial success, its about the creative process and realising a dream.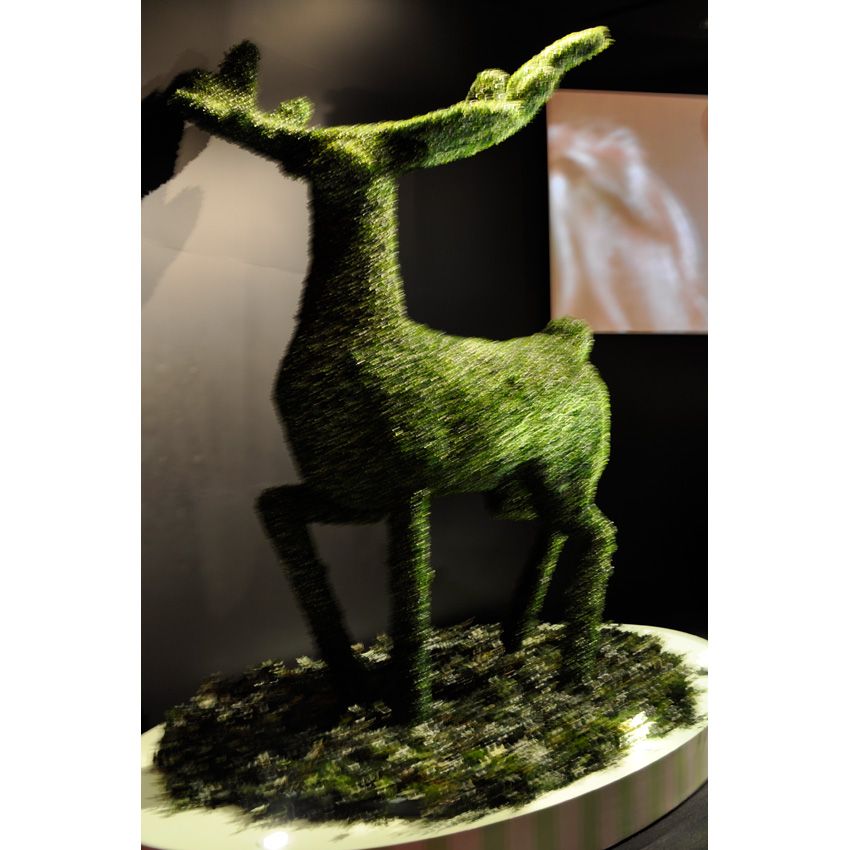 A recreation topiary from Edward Scissorhands
The real costume from the film.
The best part of the exhibition for me was seeing the fabulous costumes from his films, my favourite being the Edward Scissorhands costume, (so on trend! ) The leather and buckle work reminded me of local Melbourne designer Nadia from
Discount's
piece from her graduate collection and it made me want to watch the movie again for some more fashpiration.
It was great to see Alicia from Sea of Ghosts and Arnold Mr Gadget. We enjoyed dinner at my sisters old work, Chocolate Buddha, with a view over the Tim Burton and Margaret Pomeranz interview on the big screen, and the very cool looking giant sun called the Solar Equation which is part of Fed Squares winter lights program.
Tim Burton: The Exhibition is at ACMI at Fed Square till the 10
th
of October.

You can win one of 5 'buy one get one free' passes thanks to ACMI and Nuffnang.

Just comment on this post with why you would love to see the exhibition and 5 Random comments will win thanks to random.org.

Remember the exhibition is in Melbourne so only enter if you live here or are visiting before the 10
th
of October.
The competition will close on Monday the 5th of July. Goodluck xoxo
COMPETITION NOW CLOSED
Winners are:
#29
Luna

#16
Red House Vintage
#25
Recycled Fashion

#11
What She Said

#38
Tune into Radio City Carly
Please email me your addresses so I can post your prize out to you.
Thanks xxx
Post Sponsored by Nuffnang.