I do have a few more posts of gooides from Tokyo up my sleeve. Here are some images from an amazing exhibition I went to at
Fake gallery
, which is on the 3rd floor of the building that
Candy
and
Sister
recently moved to in Shibuya. The exhibition was of Central Saint Martins graduate
Craig Lawrence's
wacky knitwear and Japanese designer
Junya Suzuki's
structual cartoonish pieces complete with giant eyeballs. To say the exhibition was a highlight of my trip is an understatement. I basically died and went to heaven as I walked in. Every corner of the space was covered in weird and wonderful wacky fashion, my favourite type of fashion. An element of handmade but not in the girly vintagey sense of the word, in the gritty edgy dirty way that I have only ever seen in Tokyo and which I have a feeling exists in London and Berlin. Oh and the
Discount
girls, they do it pretty fucking well too. This is what excites me, not cat printed heels or denim cut offs and especially not the latest A. Wang sunnies. The strange, the macarbe and the grotesque. No more copying, lets all try and create something original yeah? Tell me this doesn't inspire you?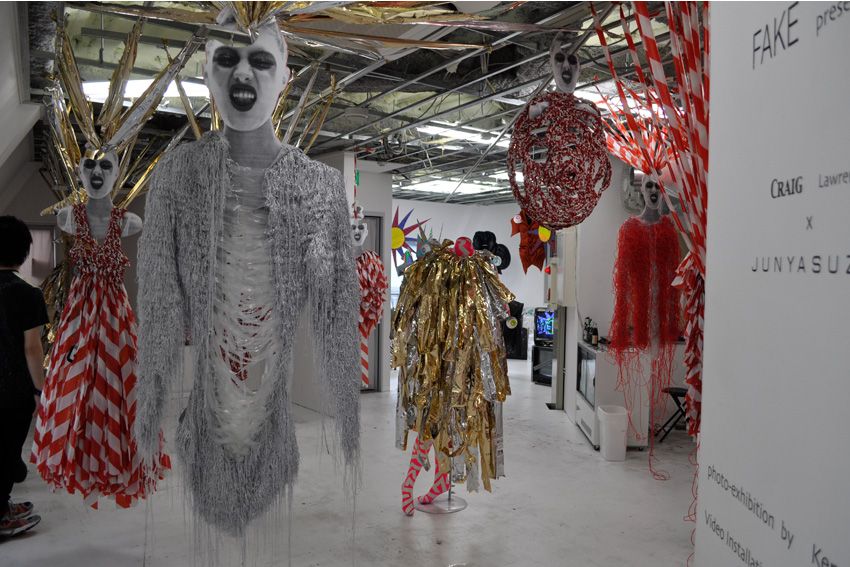 People have been raving about Dion Lee's structural genius (yes he is a fashion god), but I think this dress has epic structure/body to it. Mad skilllllz.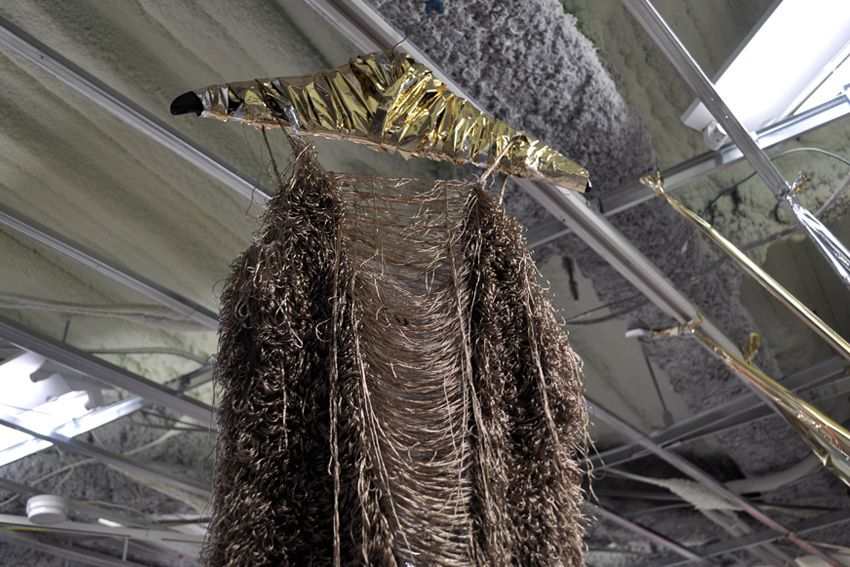 Tbe texture of this dress felt amazing, but it would be a nightmare to put on.
I feel that this jacket is very Alicia from
Sea of Ghosts
(minus the giant eyes)
Amazing technical skill, knitting with what appears to be that plastic stuff that chain stores use to help keep clothes on hangers...does that stuff have a name?