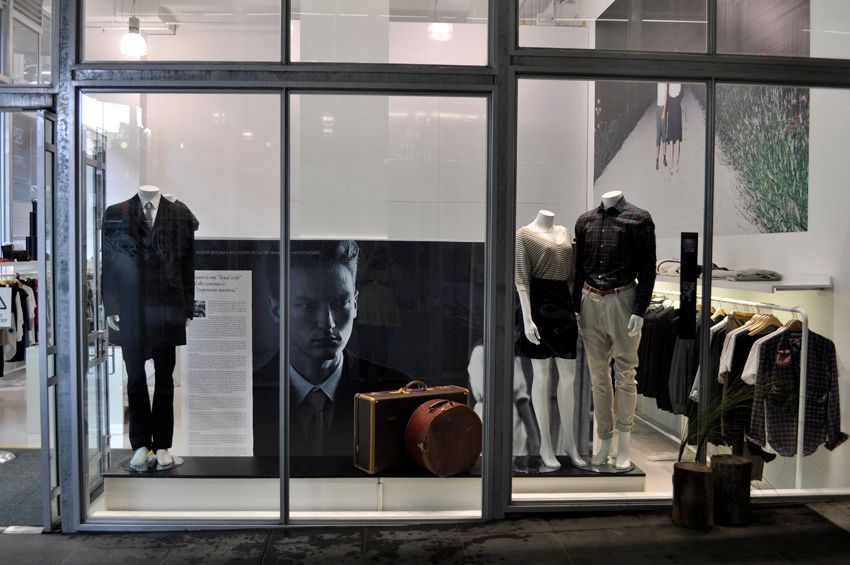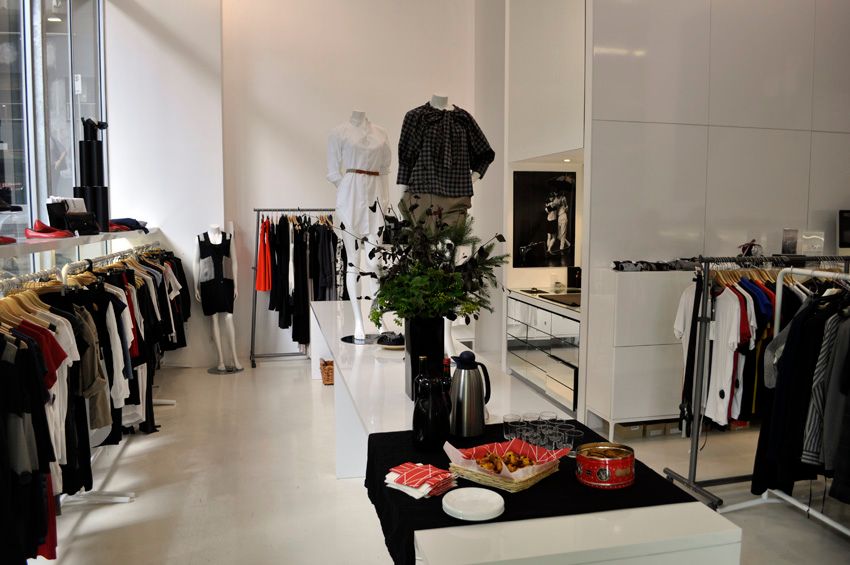 The window at
Swensk
was unveiled on Saturday after much hard work on everyone involved's behalf. I would like to thank Jane and Mats at Swensk for offering me the opportunity to create the window, it was a great learning experience. Special thanks to
Viktor
for being an amazing photographer, perfectly capturing the mood and essence of what I had in mind and at such short notice. The models too were perfect, thanks so much Jemma, Angus and Matt you all really got into character perfectly portraying the anguished love triangle from Ingmar Bergman's
Summer with Monika
.
The idea was to create a window that reflected upon both Swensk's Sweedish ties and also the stores modern simplistic clothes and even if I do say so myself, I think I did just that. The film,
Summer with Monika
, is an iconic Sweedish movie, and we were able to draw from its moody imagery to create a dynamic retail window installation. The styling is a departure from my usual crazy over the top work, (see
here
for evidence) but I think it finally proves that I am able to meet breifs, work within budgets and most importantly it showcases my diversity as a stylist.
To see more images from the shoot and where they match up in the movie please visit
here
.
Ingmar Berman will never go out of fashion by Hayley Hughes
will be on display at Swensk until 26-12-09.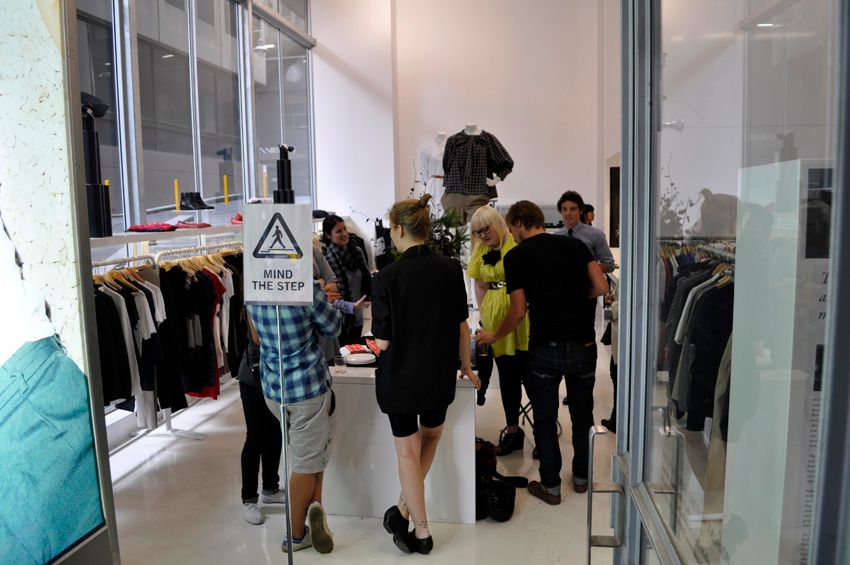 The small gathering at the store on Saturday was fun.
Talking about the window with friends.
Enjoying the mulled wine and lucia buns that Jane prepared for Saint Lucia day.
I wore my early Christmas present from Henry, the yellow dress from Gorman that I have wanted for nearly 4 months! It finally went on sale at their Richmond clearance store (down from $250 to $125) but I had no money, que Henry to the rescue, yay! I know my outfit is very similar to my last outfit post, just a different dress, but I do have an idea on how to wear this dress in a different way so expect to see that soon.