Here are some behind the scenes photos from a shoot I worked on yesterday, yes yesterday in the 40 degree heat, outdoors! The theme was animals in the jungle and we had to showcase the beautiful new range of animalistic/african inspired jewellery by Airdrie Makim from
Joolz
. So instead of clothes I had the models wear leaves, vines, feathers and not to mention fake and real flowers too.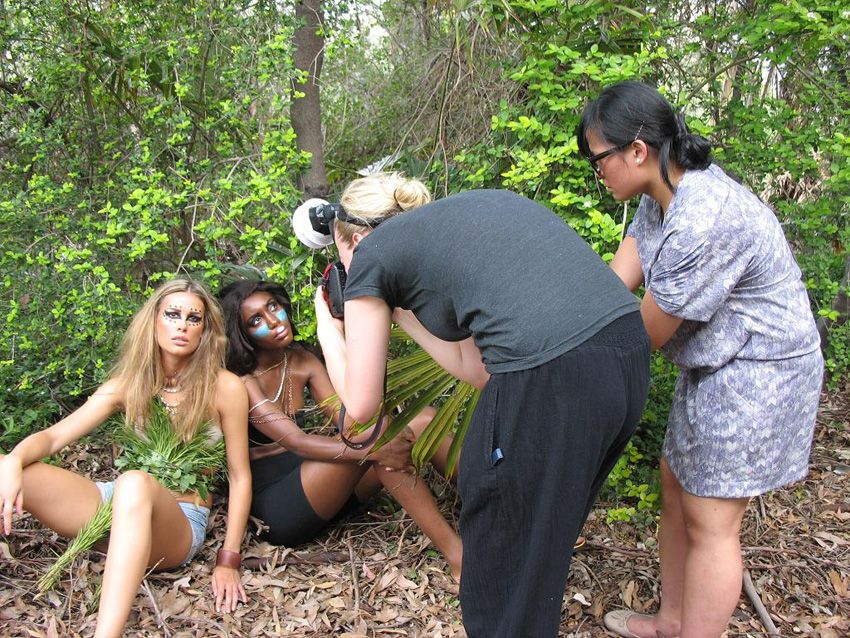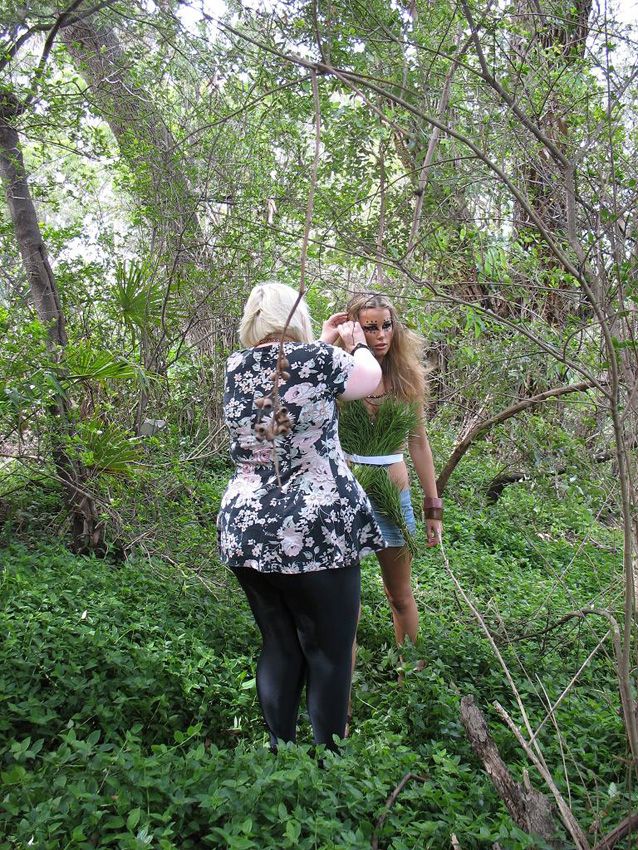 The vine leaves from the ground made a perfect belt to cover the white tape, inventive!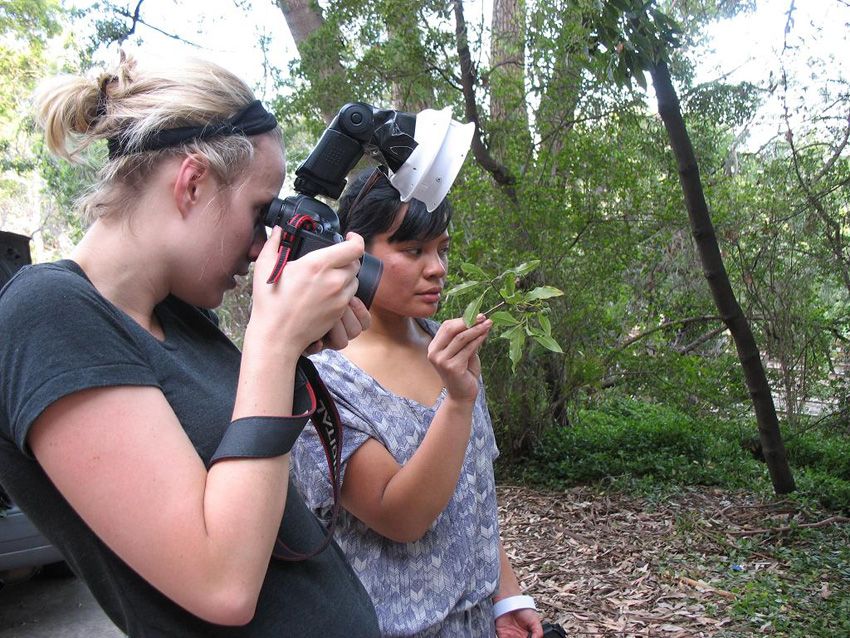 The photographer was Natasha aka
She is Frank
, whose work I have admired for a while, you have to check out her
portfolio
its stunning.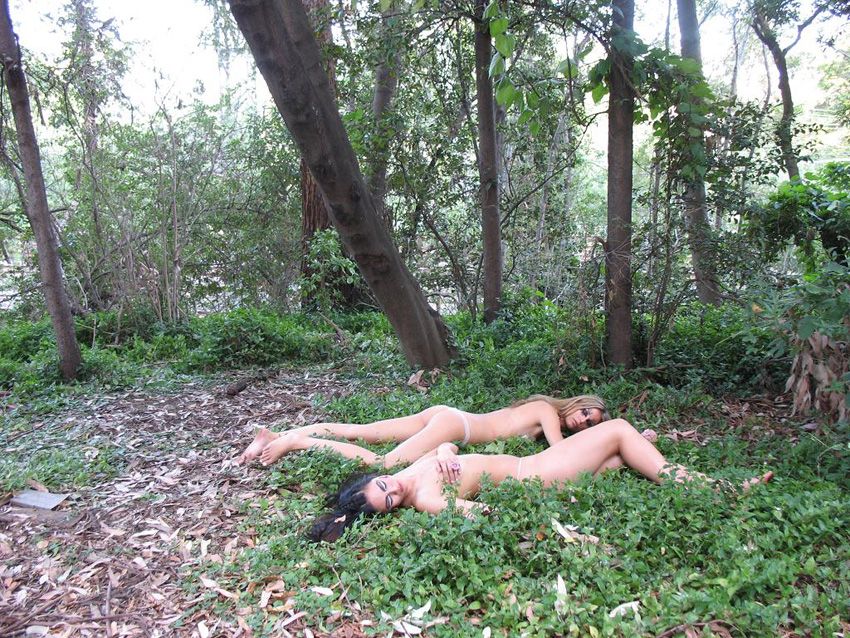 Russh magazine inspired nudity.
Just as Shirlene stood up a car came, luckily our lovely assistant for the day Cathy was nearby with a sarong.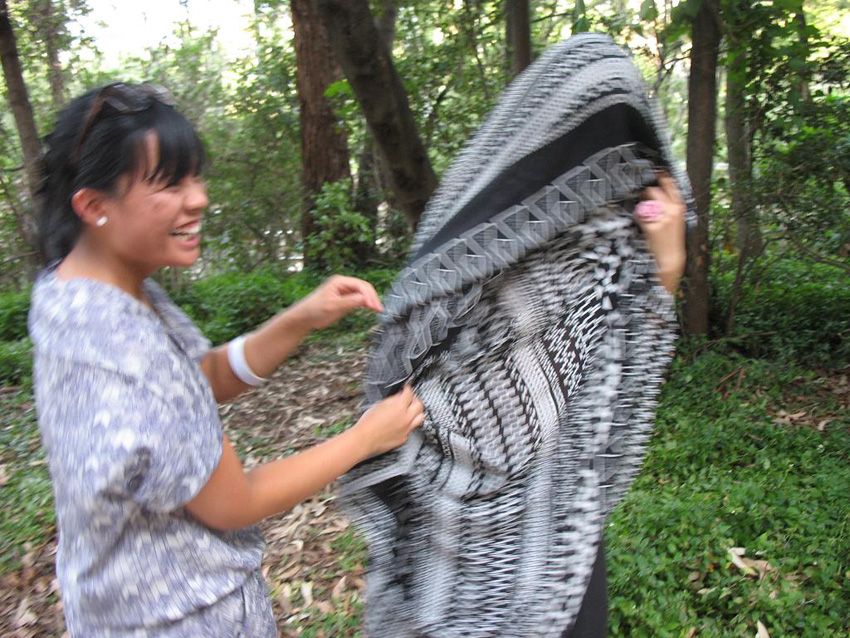 The team minus 2 people, from left to right, Cathy, Me, Shirlene, Iskra and Natasha.
Photographer:
She is Frank
Models: Naomi Kissiedu, Iskra Galic & Shirlene Lai (
GIANT Model Management
) You may recognise them as the models from season 2 of Project Runway Australia.
Stylist: Me
Makeup Artist:
Megan Harrison
Assistant: Cathy Sison
Accessories:
Joolz
Behind the scenes photos by: Airdrie (I forgot my camera)
In other news
TV
is having a studio sale starting from today!
Thurs 17th - Sat 19th 10am-6pm
Floor 1, 358 Lonsdale Street, Melbourne.
I totally read the flyer wrong and thought it started on Saturday and was ready to be first in, oops, better head down soon I think.