I have loved
Estelle Deve's
jewellery for a while, using pieces from her first collection in shoots and I have been lusting after her new collection ever since she sent me the first proofs of her lookbook months ago. Well Estelle had a market stall at the
Craft Hatch market
at the State Library over the weekend and I headed down to hang out and to see the pieces in person.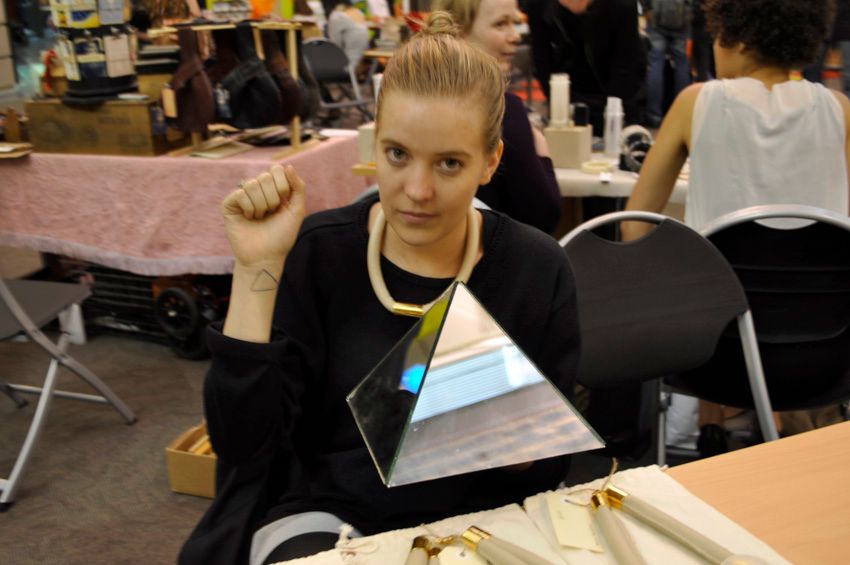 Estelle wearing the
Smythii

necklace
. By the way Estelle if your reading, this photo was the best one but if you don't like it I will take it down.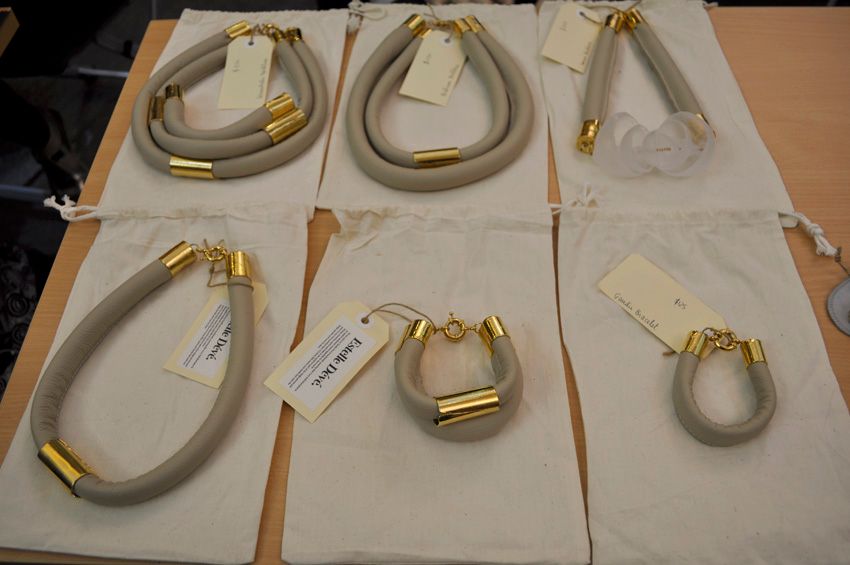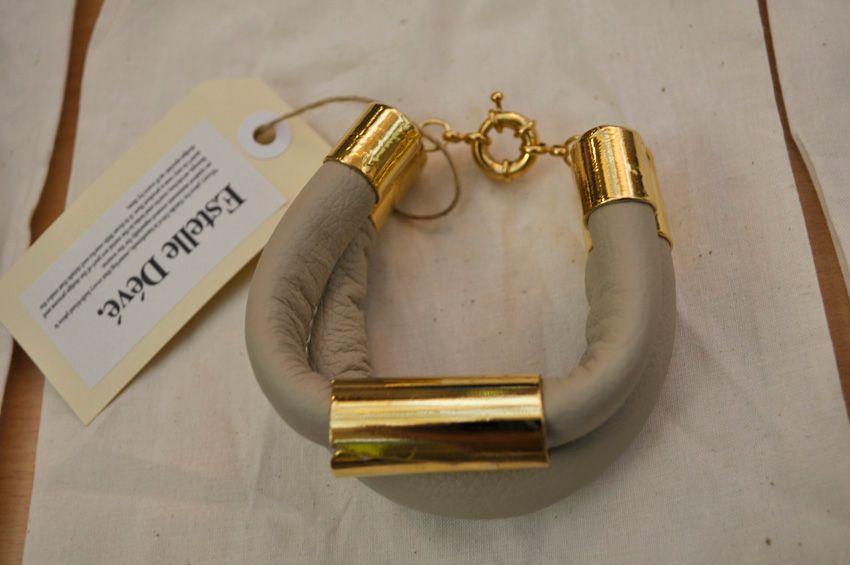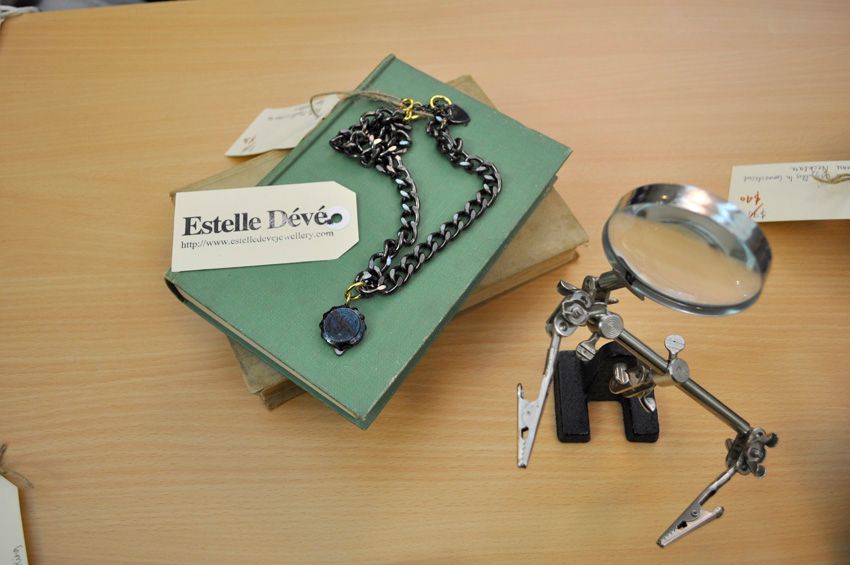 Some pieces from her first collection were on sale too.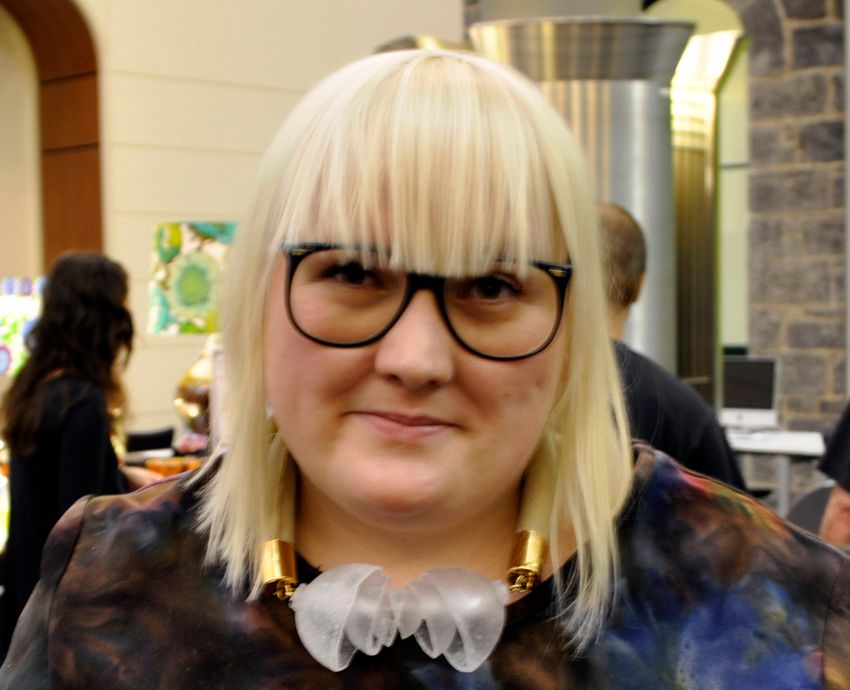 Me wearing the piece I want (Henry are you reading???) the
Somni

necklace
. I must say at the craft hatch market her jewellery was definitely the most innovative and interesting. I'm starting to really feel that buying or showcasing locally hand crafted but not neccesarily "crafty" work is going to be my thing from now on. i just am not interested in the latest from Europe when we have so much talent here. Estelle is someone to watch, she is going places for sure. Estelle excitedly told me that
Incu
in Sydney have picked up the collection which is amazing news.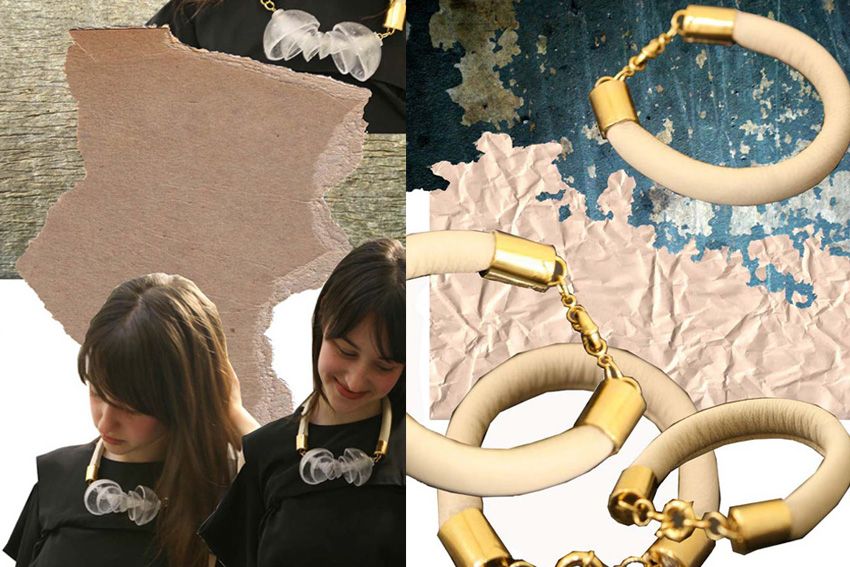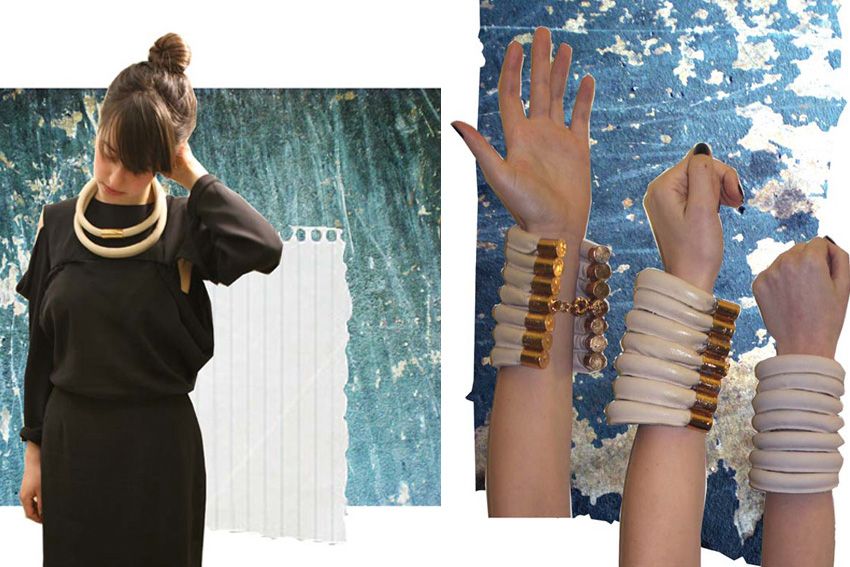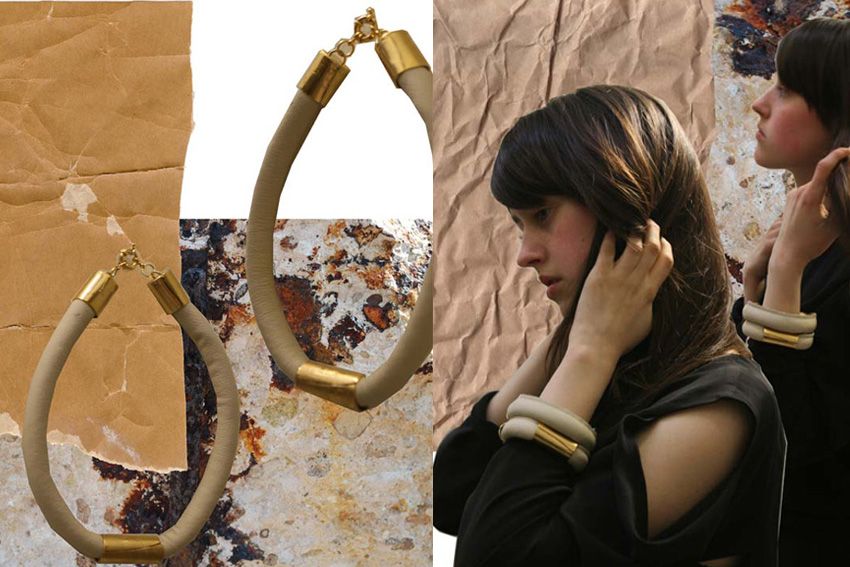 Estelle Deve Jewellery