Bloggers on the "Fashion Hayley tour of Melbourne"
Bryan Boy
, Matt from
Imelda
, Patty from
frockwriter
and Helen from
Sassy Bella
.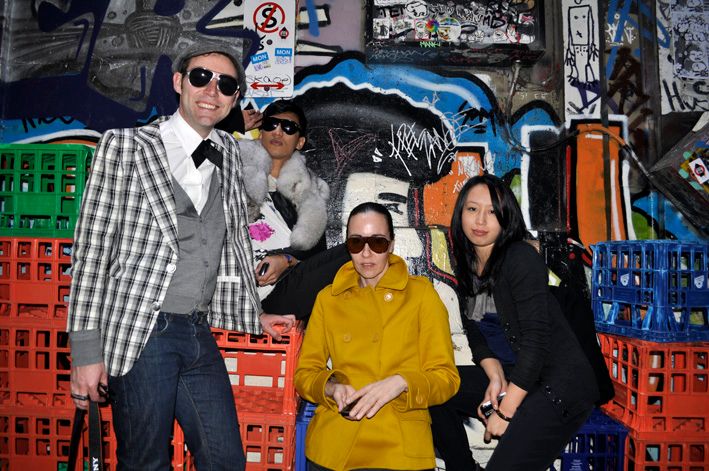 Pre show photo op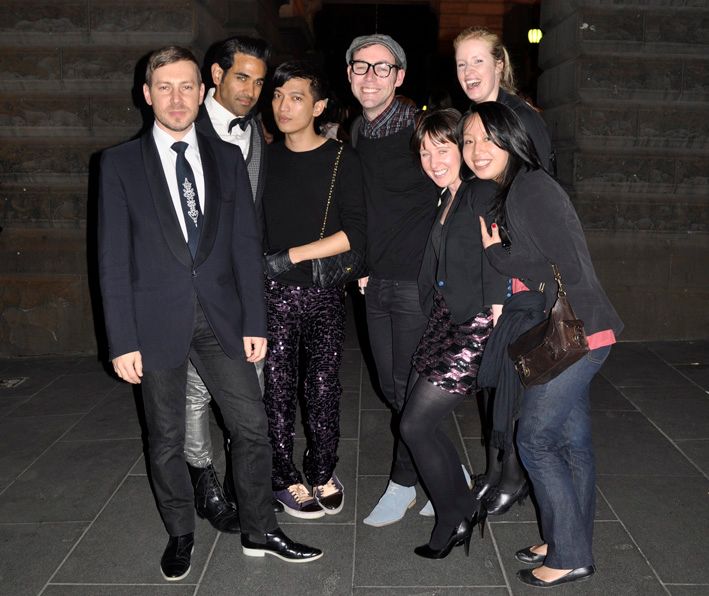 Group hug. Does anyone recognise the blonde girl on the far right? Its Kim who used to work at
Catwalk Queen
...I used to watch those youtube videos they made all the time, such as
this one
!
Front row, where else?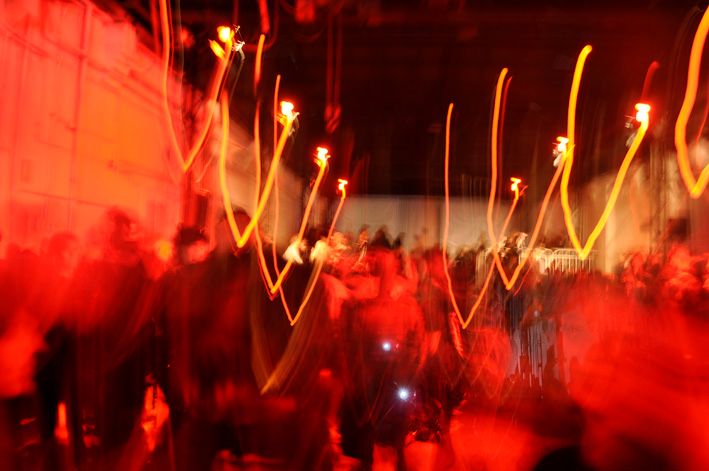 The best show of the week had to be the
Trimapee
Damaged/Disposition runway show and party.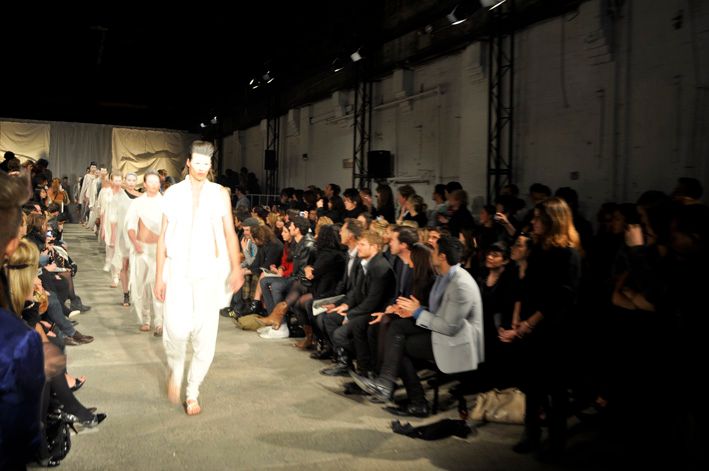 It was held in a giant old warehouse, that I recently did a shoot at. There were so many people and the clothes were amazing. I'll go through my favourite pieces from the entire week tomorrow!
If you head over to
Melbourne Street Fashion.com
you can read my piece about the Fat exhibition opening. These photos here are from the after party at The Toff. Above is stylist extrodinaire and
pages online
editor in cheif, Ryan Lobo with my two cherries from my HUGE long island ice tea!
Matty Jim from
Fat
getting his nipples on!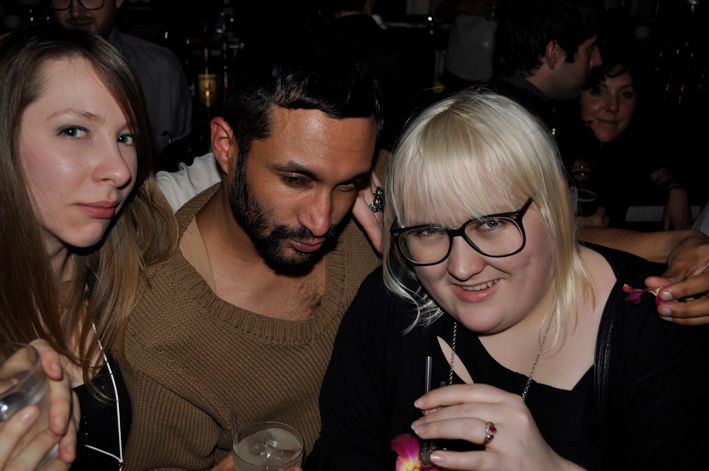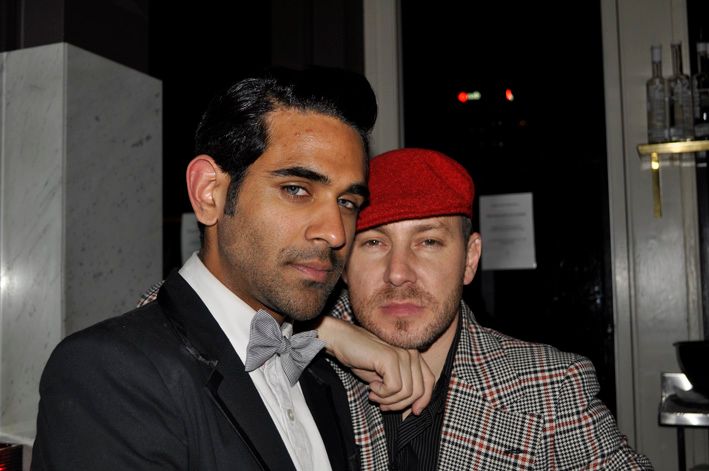 Gotta love my glitter make-up.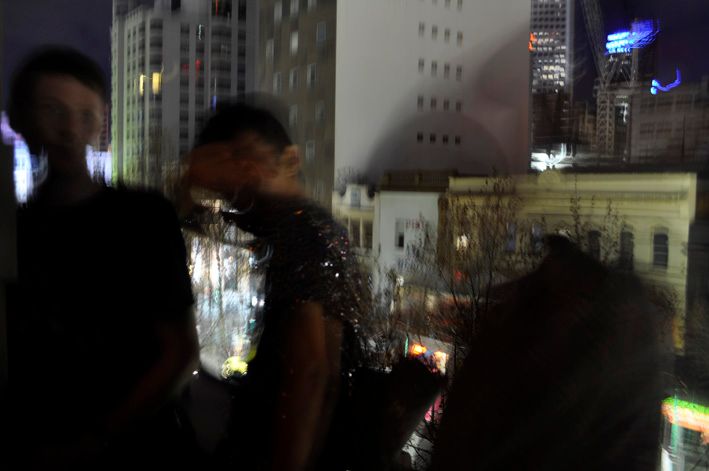 I never knew there was a balcony at the front!
I am so glad that the week is over now. I can once again watch tv, wear pj's and not leave the house and spend time with Henry! We were all a bit fashioned out by the end.