No I didn't turn 15, I turned 25. Henry could only find the numbers 1 and 5 though. Also notice how he put the 1 backwards, gotta love it when he plays silly buggers. Yay for cheap $4 Coles cake.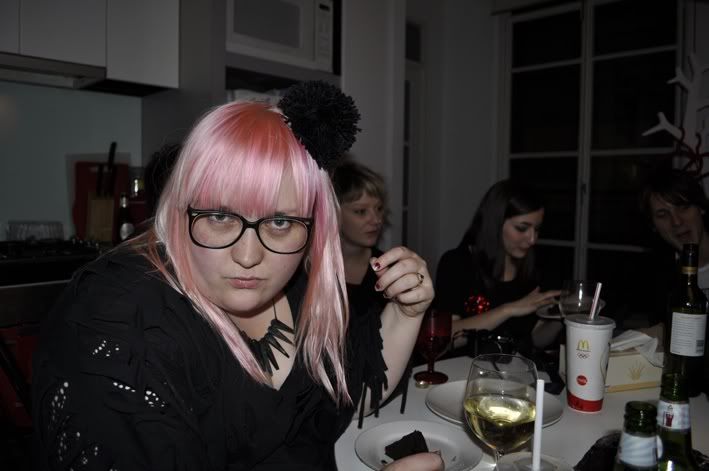 Pink hair death stare with Kat from
Style Lines
in the background eating the yummy Coles birthday cake.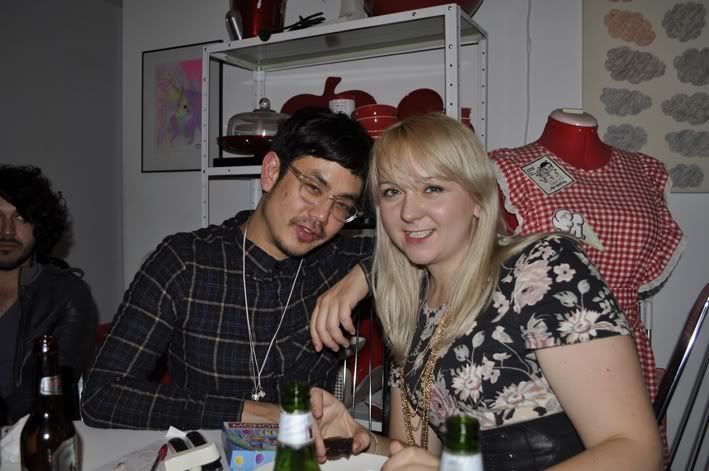 Chris from
Corky Saint Clare
and my sister Ebony get acquainted.
Tony and his pal came to take us to the "Huge Secret Warehouse Party" on Little Lonsdale Street, which was amazing. I didn't stay that long as I was still feeling sick which sucks, I'm nearly always sick on my birthday as it falls right when it starts to get cold which is a trigger for my asthma. The party was a house party with bouncers on the door (insane) and a secret password to get in. If I wasn't sick I would have stayed all night.
Party people Tin and Estelle hug.
Henry hates having his photo taken.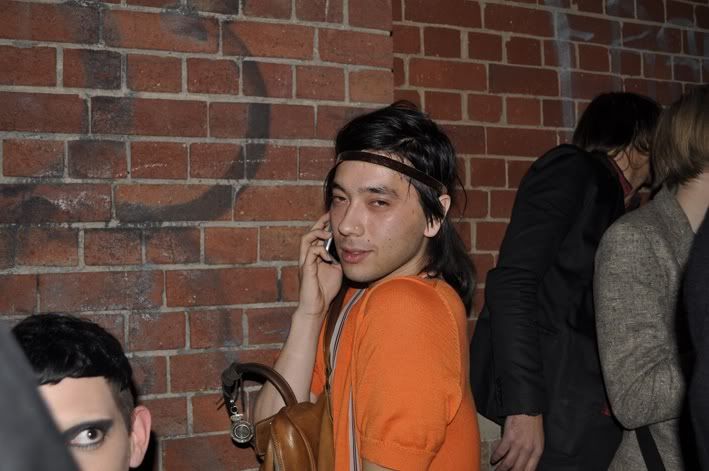 Bennedict and his signature pose.
Marvellous Mia with her amazing hair and make-up.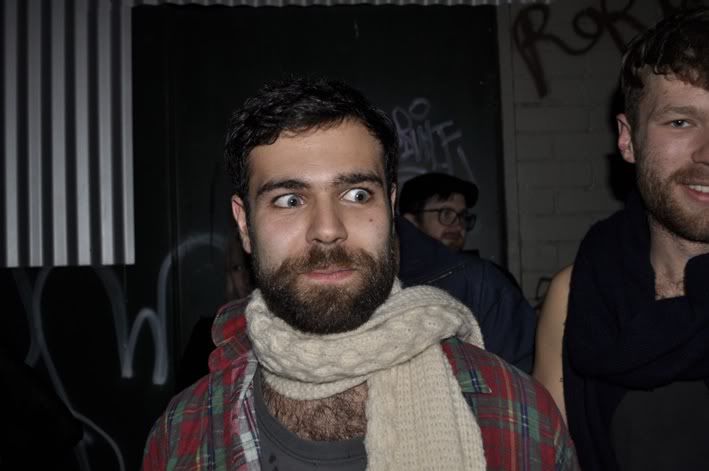 Group shot with Bennedict in the background and John on the bottom right.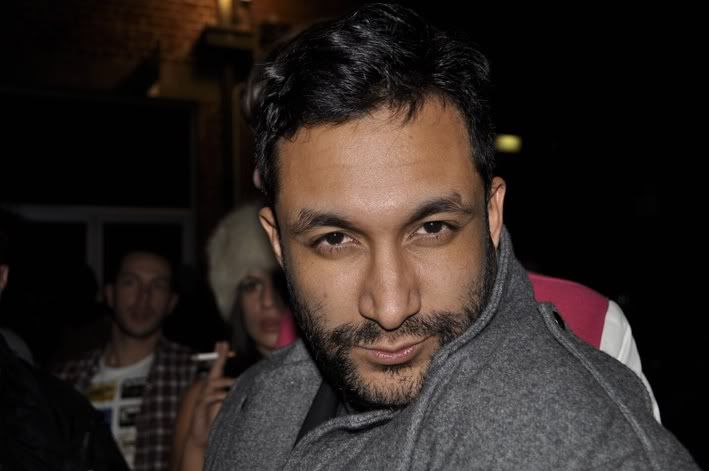 Stylist Ryan Lobo strikes a pose.
Bespectacled Matt and a friend.
Amazing hair on a girl whose jumper I once wore but now I forget her name, I'm terrible like that.
I cannot believe I am 25. I am so old, I'm in my mid twenties heading towards my late twenties. When am I ever going to be an adult though? With a house, kids and a career (I'll take any job right now though). By my age my mum had 1 child (me). I don't think I'll have any for another 10 years, and even that seems too soon. Maybe I just feel old because I go to Uni with a bunch of wrinkle free 18 year olds, who don't know Dylan Lewis and didn't live in the 80's at all?