The space looked amazing. I had only seen it when it was a blank canvass so to see what they had achieved was awesome. Loving the huge wall mural. Also as you can see from this photo the place was packed and pumping. Such an amazing turn out.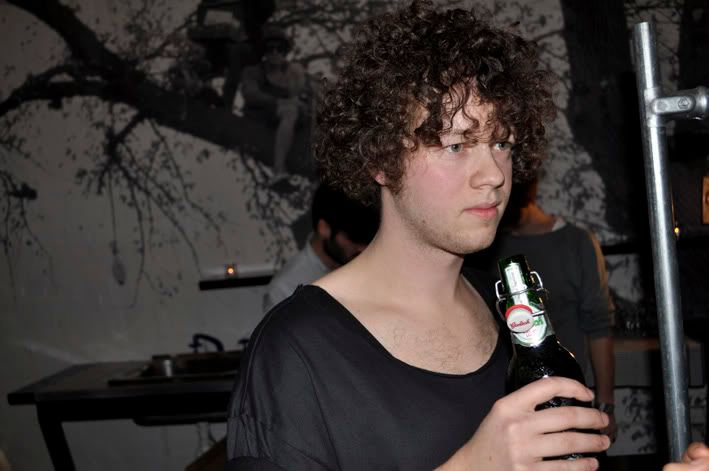 Pat drinking a well deserved beer. Congratulations!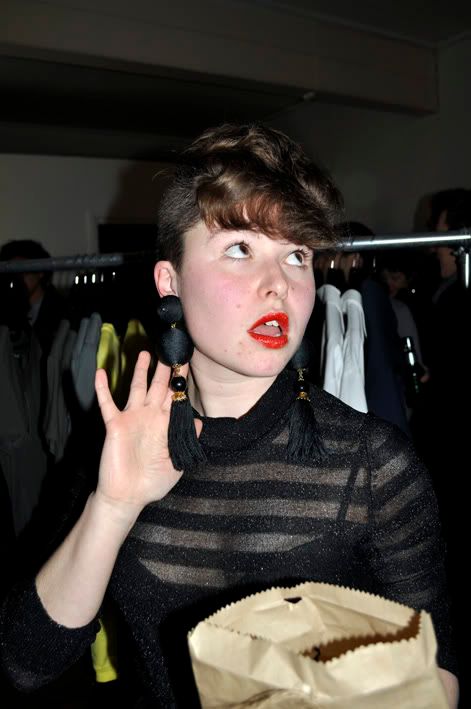 Greta showing off her crazy cool earrings. Another round of congratulations are in order, not only for the store but for looking smoking HOT on the opening night.
Awesome earring buddies.
Sooooo many people.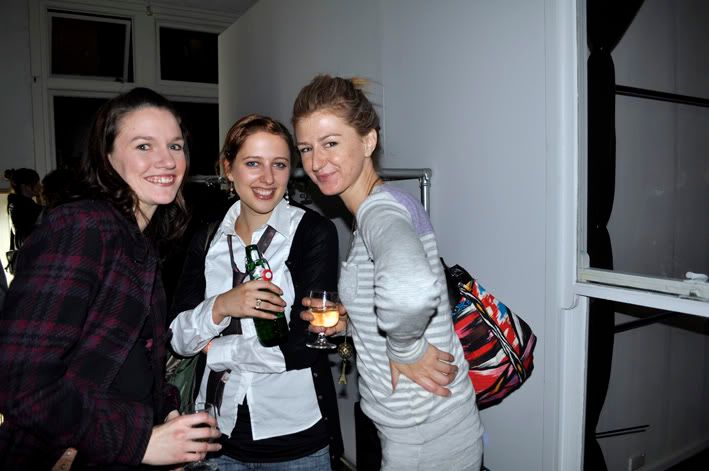 These girls read my blog and twitter and were very excited to see me. They asked me where was my hair bow? (If you read my twitter yesterday before the party I tried and failed to make a bow in my hair from my hair and I
twit pic'd it
and then removed it without twittering again, hence the confusion about the hair bow)
The change room doubles as a DJ booth
Lovely Lauren who I haven't seen for yonks due to the excessive amount of work she gets studying fashion at RMIT. We are both now finally on holidays. Big wooooo yeahhhh.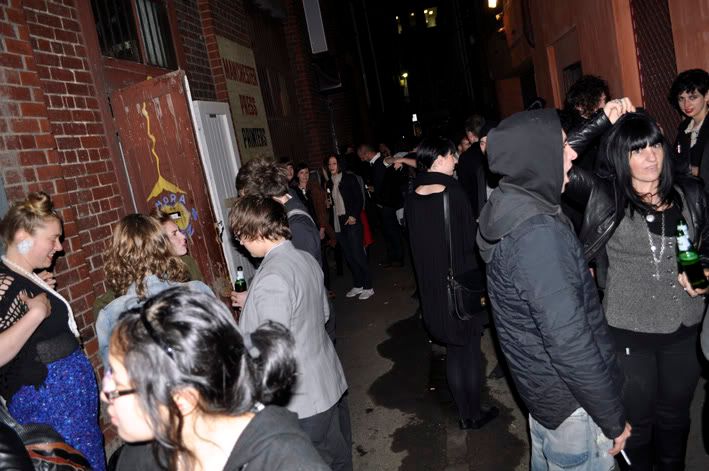 The party ended up in the laneway, like all self respecting Melbourne parties should do. Where else can people kill themselves with cigarettes otherwise?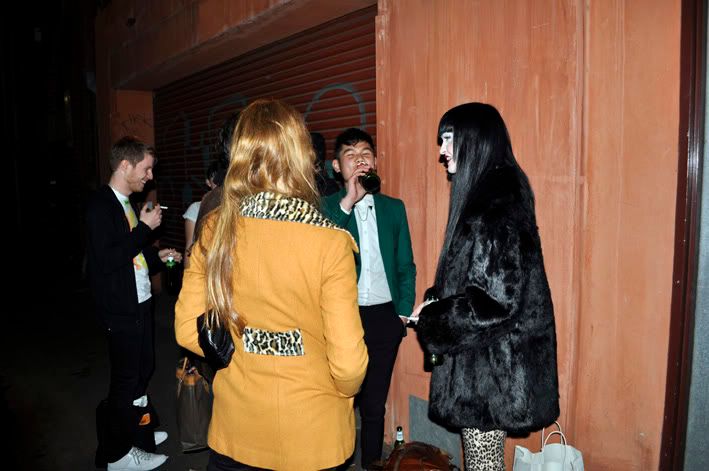 Emilia, the new editor at
Melbourne Street Fashion.com
and her boyfriend chillaxing outside.
What I wore:
Having forgot to wash clothes the night before I was left with the only option being my tie dyed dress. Wasn't really feeling it so when my sister came over for lunch I took her shopping with me to find something new to wear. I found the most amazing top with torn fringing by restinpeace at
MYL
for $60. I was sold when I realised my fab new Lola&Bailey necklace matched the print on the front. So I just wore it over my tie dyed dress and voila amazing new outfit.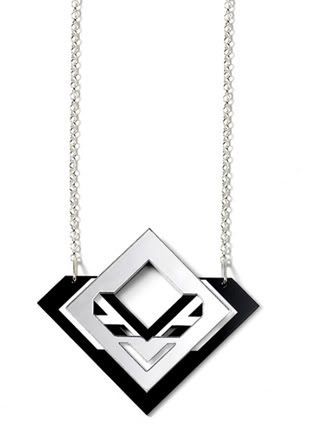 Yes I finally bit the bullet and bought a Lola&Bailey necklace from
Alegorie
. I chose the "Behind that curtain" style and am soooo beyond happy with it. Everyone commented on it all night and it even got a mention on the
Comeback Kid blog
today.
Also, just before I got sick I bought these boots at
Rivers
on sale for only $28. I think they have a Rick Owens meets Australian outback vibe and I love them.
My pink hair is almost gone, but I didn't really get to experience having it as I was sick the whole time. Its at this annoying patchy orangey peachy stage and I wish it will just wash the heck out. Once it does I am going to try and make a blonde hair bow using a $2 shop wig I picked up.
Any boys reading in Melb or girls with boyfriends in need of some hot new clothes should head down to
Comeback Kid
asap!!! Hell even if you don't have a bf go down and check it out yourself, like I said previously the androgynous look is in. Just say Hayley sent you xoxo