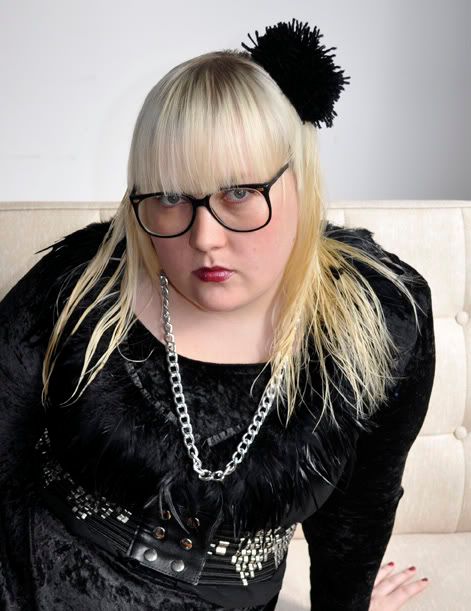 Recently I have been feeling Neo Goth...I'm already over black and white and I'm all about texture and layering in black so some shopping was in order.
How amazing is the feather vest? It's from Scarlet & Sly in Fitzroy for $79.95.
I wore it over my Savers $6 velvet dress I bought last winter and I teamed it with my studded Zara belt from Japan for $80 and a chain link necklace I made last week. The lip and nail colour is thanks to my local nice Priceline staff, who give me freebies all the time (Ummmm I am in there every day, and when I was away for the month in Japan and went back in they all said they had missed me) Honestly its crazy how much free stuff I've been given, I haven't had to buy mascara for a year! This outfit was very popular at Uni. People kept asking me if I was going out afterwards so this is obviously my new favourite outfit!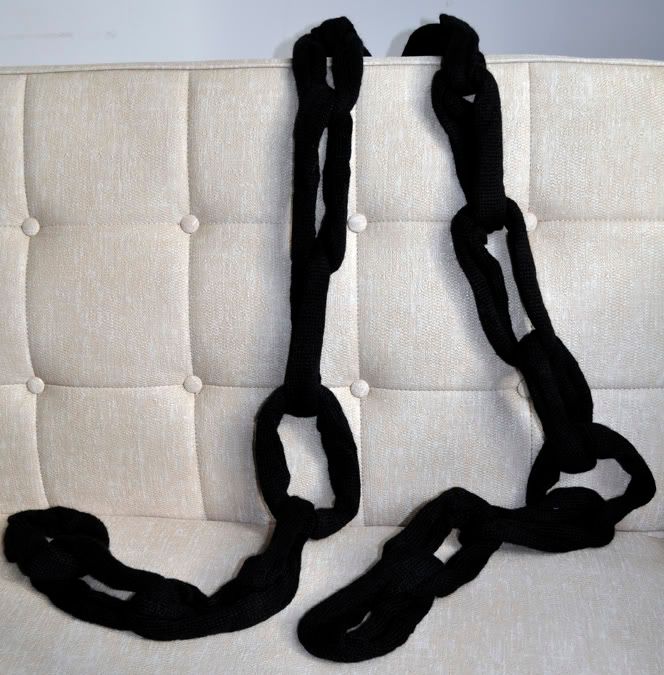 I died when I saw this at Clear It on Brunswick Street for only $10, down from $28, the other day. Do you know how long I have been looking for a giant chain link scarf? Ever since I saw them everywhere in Japan back in 2006, and then came the famous Benetton one that Susie Bubble owns and the
Yokoo etsy
ones that every man and his blog has, except me. They only had Black, Navy or Khaki, so I obviously got the black seeing as I'm really feeling the Neo goth look right now. I wore it out on some errands in the cold yesterday and it was so warm and cosy.
Amazing gold chain link necklace from Fun Accesories in Fitzroy. Such a cool necklace, can't wait to wear it. It reminds me of this Sass & Bide dress that I like (ummm Sass & Bide's recent collection is actually pretty cool and they now have a city store at the GPO so I can actually see the stuff as I famously never leave the city).