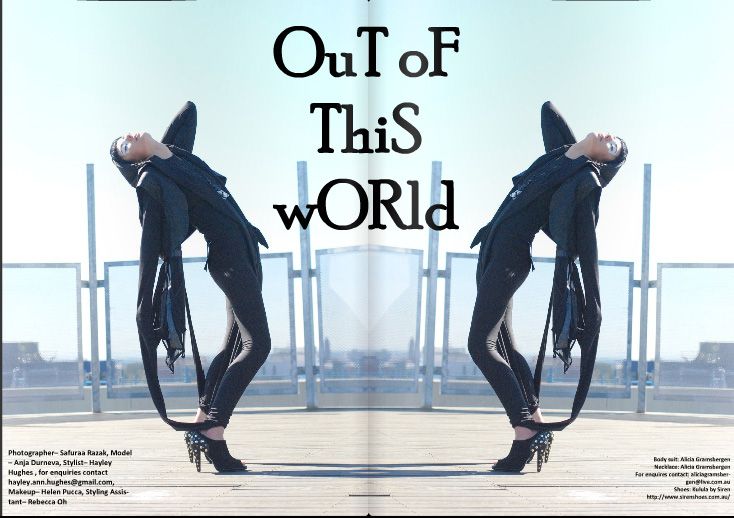 The shoot
I styled
is up on
Pocketto
now.
The theme of the shoot was "contradict" so my idea was to have mirrored images with opposing/contradicting outfits. I also wanted to play with shapes and volume and I think that turned out really well. The mirrored effect isn't 100% perfect but I think that it works well as is anyway, especially considering we didn't shoot in a studio.
Have a look
and please tell me what you think of the shoot. Don't forget to read the rest of the biggest issue yet of Pocketto!
No photoshop was used in this photo. Isn't it AMAZING? The gold corn chip necklace is by Lucy Folk and it's available at
Alice Euphemia
. I have wanted that necklace forever, so it was so fun to be able to play with it (gently mind you, its a $900 piece!). Sometimes being a stylist can be so fun.