A special gift arrived for me today sent to me by amazing Australian Jewellery designers
Does Not Equal
.
The package in itself was amazing. Wow black fringed wrapping. My heart skipped a beat.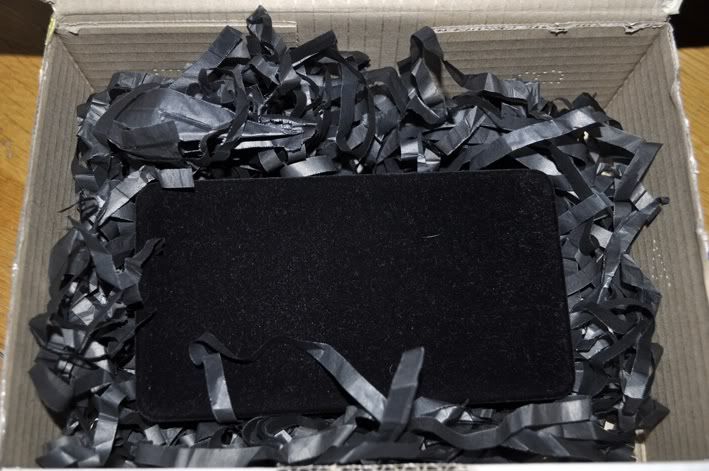 Ohhhh a black velvet box.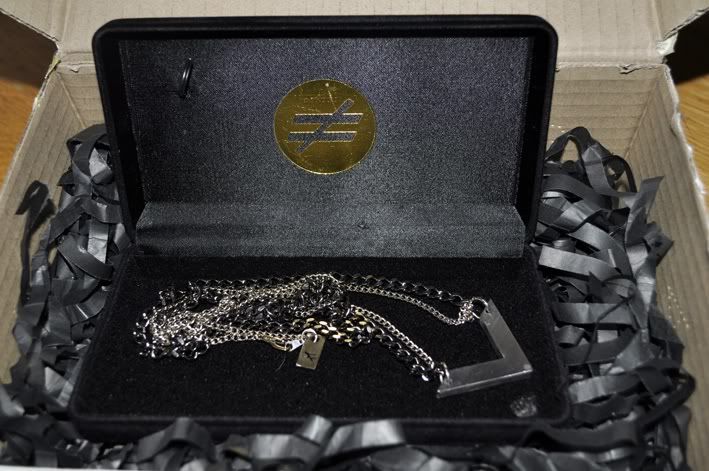 So well presented.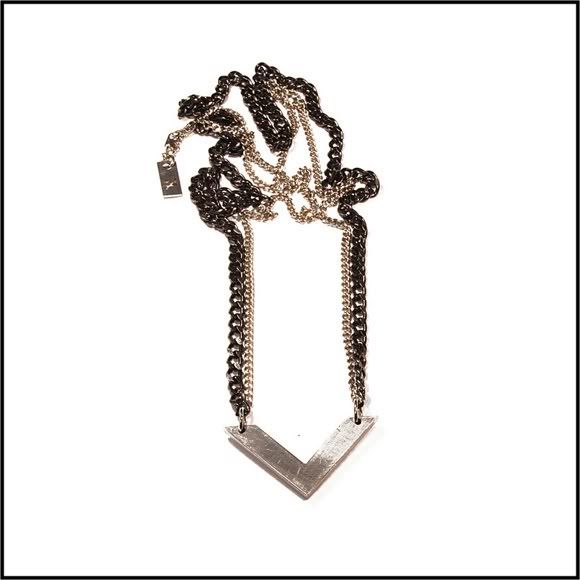 I chose the
"Single Down-Side"
necklace which has dual black and steel chains with a triangle pendant. In their store photos it looks kinda gold but is actually silver which I prefer. It was so hard to choose from their site. When Does Not Equal said I could choose anything I asked my sister and Henry to help me and we narrowed it down to a few options. Obviously this won but here are my other faves: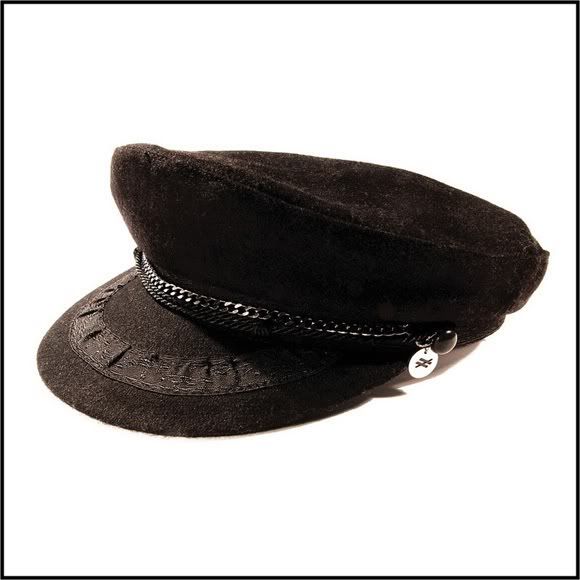 The
"Fisherman Cap"
. This was me and my sisters first choice, but then I really thought about it and decided I would never wear it. As much as I want to wear them I just don't suit hats. My Mum actually had a hat just like it in the 90's, which I guess is why me and Ebony loved it. When mum wore it people would call her "The Limo driver" which annoyed her. I think this would suit
The Foxy Man
, she can pull anything off.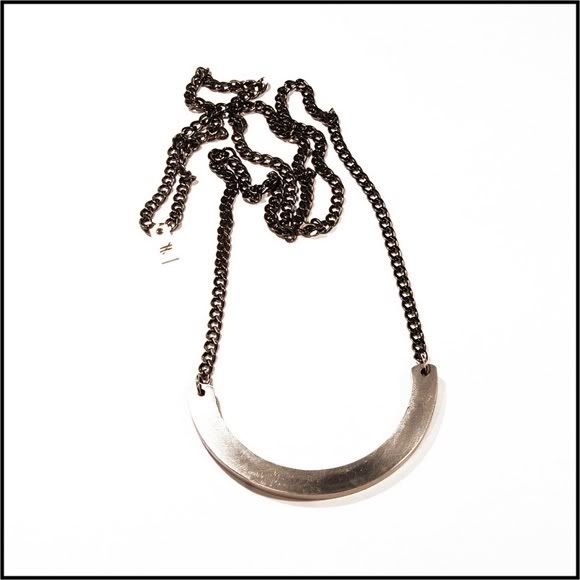 Henry really wanted me to get this one, the
"solid arc"
necklace. What sold me on the necklace I chose was the dual chain. Maybe if this had dual chain?
I also loved the dual chain in this ring, the
"slim ring"
. Maybe I'll ask Henry to get this for my birthday?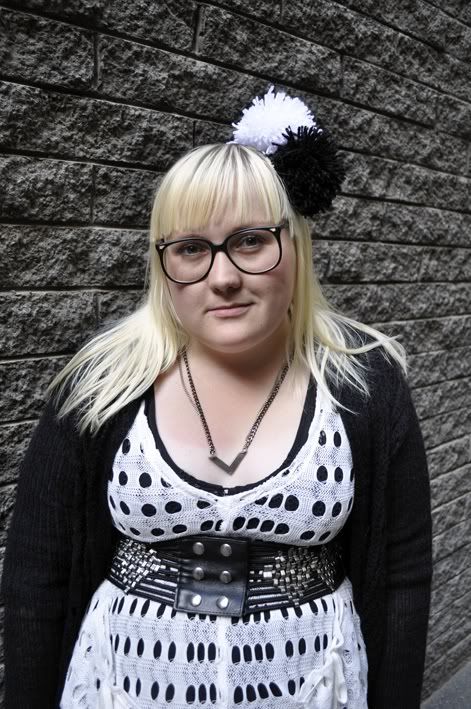 I am so not a model, and to make it worse I'm a bit sunburnt at the moment so I go from white, to pink, to white, not a good look for modelling necklaces. Yay for living in Australia where even on cloudy days you can get sunburnt.
Close up. I think it looks even better on fabric than on skin, its more bold. Next time I wear it I'll wear a less low cut top, but this is what I wore today and as soon as it came in the mail I wanted to put it on.
I wore all new purchases today.
I bought this weird knit holey dress at a little Asian store at Spencer Street Station (not at DFO, at the actual station, maybe it was Studio Girl???) It was $30 which really is a bit much (I told Henry it was $6, lol sometimes I am such a wife) but I am obsessed with layering black and white at the moment and this gives me some white on black to play with.
I also bought this fab knit cardigan from Sportsgirl on sale. It looks much better in person, but basically its long and baggy at the front and kinda like a spiderweb/mesh knit. Its also very very warm and cosy and it was only $49.95 down from $69.95. I can't find any photos of it on the online store for you to get a better look. I can tell you that I will be wearing it every day this winter. Sportsgirl has really improved of late. This is the 2nd thing in the last month I have bought there, having not bought anything since 2003 (The black dress underneath is also from Sportsgirl as mentioned in
this post
). I don't know what's changed but I'm really digging it. I even did a Uni assignment about their Visual Merchandising (The Romance was Born VM in the Bourke Street store is AMAZING!) Can't wait for the TV for Sportsgirl range to hit the stores next!
Last but not least I bought these patent black sandals at....Kmart...shhhhhh. They were only $34.95 though and they reminded me of these ones I liked at Leghorn Rouge (that shop doesn't stock my size ever, so annoying) I changed the laces to the white ones to make them more individual. The only thing is I sprained my ankle tonight wearing them on the coblestoned streets of Fitzroy and Henry has banned me from ever wearing them again. It ruined our date apparently (Henry is prone to over exaggerating). It was our 8 year anniversary today....8 long years, lol.