Please excuse my drunk "sexy" face and take note of the beautiful Pom Poms in my hair. Photo thanks to the
Sony Cybershot/Grazia redcarpet
at Fashion Week. It seems that I am not the only Pom Pom obsessed person right now. In Tokyo Pom Poms were everywhere (shops were selling them for as much as $50 Aus a pom...My sister thinks I should set up a Pom Pom shop over there) not only that but Loreal Melbourne Fashion Week provided me with some interesting Pom Pom turned fashion accessory ideas.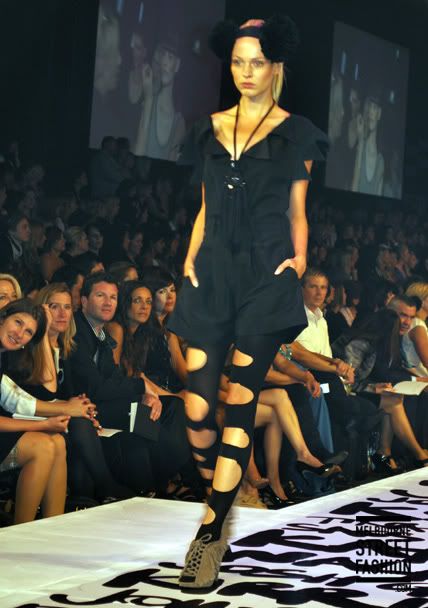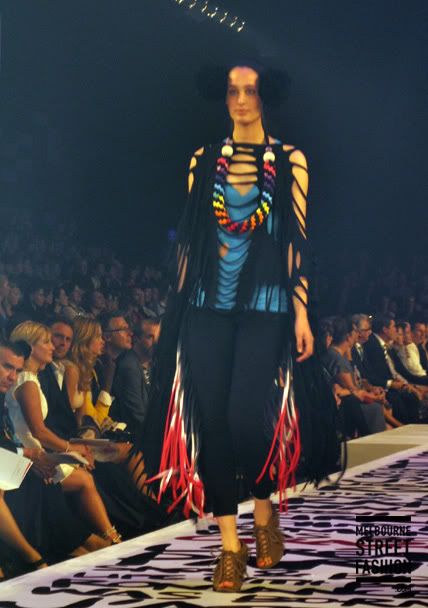 Romance was Born models walked the runway with two big black Pom Poms attached to their hair.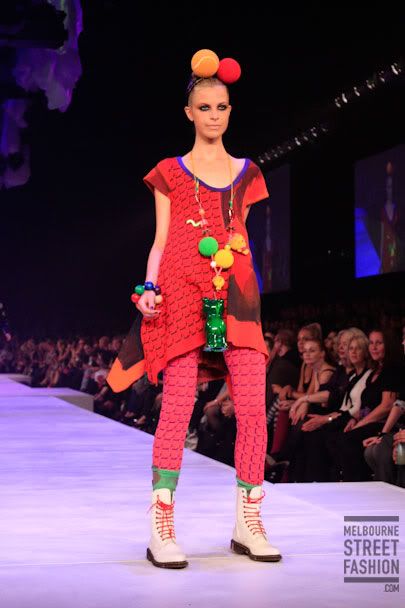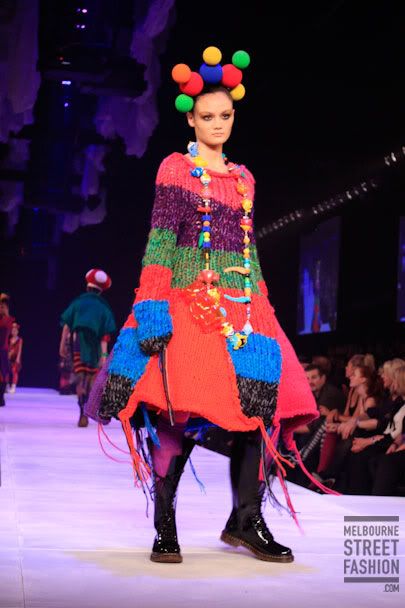 Fool models wore Pom Pom esque accessories in bright colours. I had never heard of Fool before, but apparently they have a shop on Greville Street in Prahran (which explains why I have never heard of them, I have only been to Greville Street once in my life, so I really need to go and check it out). Runway photos from
Melbourne Street Fashion.com
.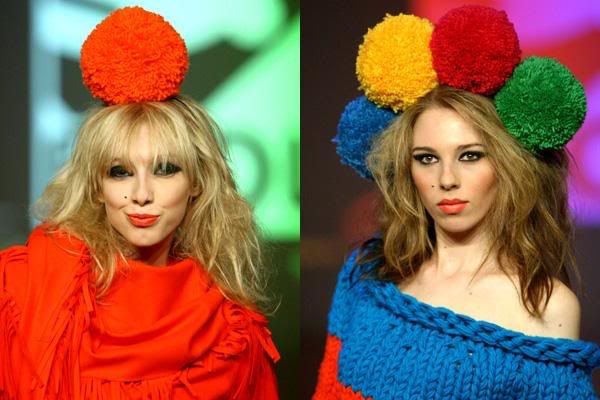 Researching Fool I came accross these images on
The Age website
of their 2008 collection. Wow. Giant Pom Poms in bright colours. Why did I never see this before? My dream Pom Poms.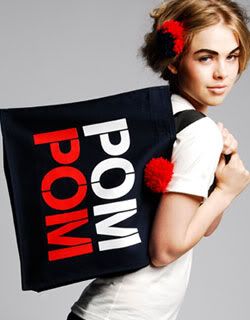 Chip Chop
have come up with an AMAZING Pom Pom tote bag, which will surely take the humble Pom Pom to the indie masses?
I still seem to be the only person brave enough to take Pom Poms from the runway to the street, but maybe this winter people will finally get the courage to Pom away? I hope so.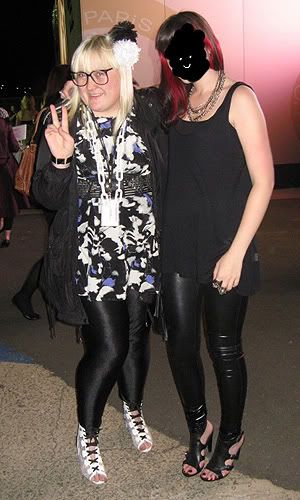 Me and my Pom Poms with the super nice Alicia from
Sea of Ghosts
at Fashion Week.
Please check out the
62 Street photos taken at Fashion Week
and the lead up to it. I shot some amazing people, including Project Runway alum Petrova and Lui Hon.