Not really an exclusive, but here is a photo I took of Jethro Cave last night at the LMFF Runway 5 presented by Yen magazine for
Melbourne Street Fashion.com
. When he walked down the runway there was a noticeable squeal from the Russh mag reading fash pack girls. I must admit I was pretty excited, especially when he stroked my pom poms (on my head).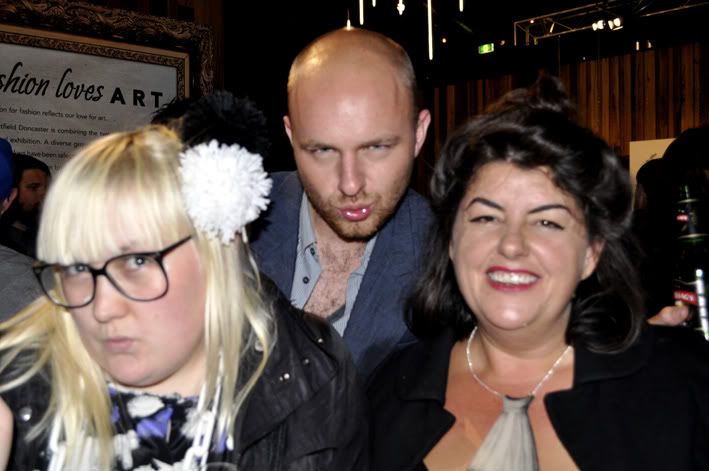 I met the ANT!POD!UM designers Geoffrey J. Finch and Fenella Peacock. My double pom pom was popular.
I also caught up with Michelle and Charlotte from
Attitude magazine
. (btw I have 2 new blog pieces on the Attitude site right now). They sat front row, of course. I was stuck in the photographers pit (also front row but not as glamorous I'm afraid, instead of a gift bag I get elbowed in the head)
No time to write, I'm meant to be editing my street shots for
Melbourne Street Fashion.com
. I hope your all checking them out daily. So exhausted, but its been fun.