Hey guys just letting you know that new issue of
Pocketto
is online with the shoot I styled on page 40.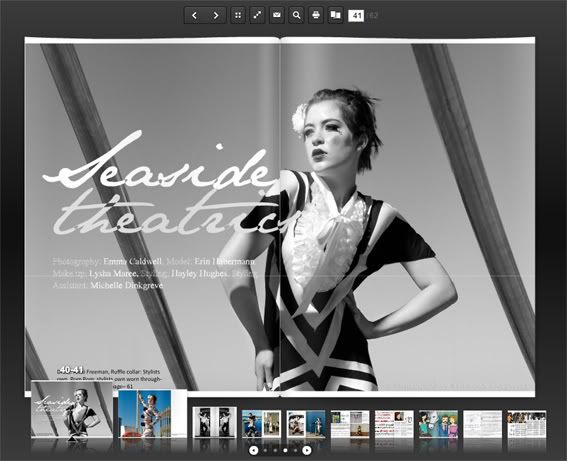 This was my first ever "real shoot" in that I sourced designer clothes, had a professional photographer and a theme already picked out for me. The theme was clown so I decided to go with a kinda periot style clown with all the clothes being black and white, and not necessarily clowny in style. I learnt A LOT in the process and on the day. I am not 100% happy with how everything turned out but I now know that I need to speak up and that its a stylists job to keep
everything
on theme, not just the clothes. Some stuff I had orgainised fell through on the day, so I also learnt to ask for more than what is needed. I am so happy I got this opportunity and I can't wait for the next time (if there is a next time) because now I am more prepared to do everything possible to make it look like my vision.