Friday
Yoyogi Park Picnic
Yohey
Maya
Igalliano
Theresa, Dan from
Tokyo Dandy
and Yohey
Ummm
Visit to Sister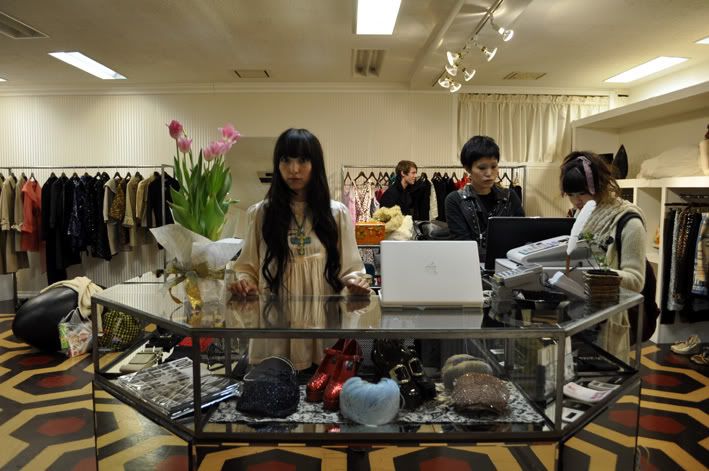 I am doing some work about shops in Tokyo and have had the best time going around meeting shop owners and talking all things fashion.
Dinner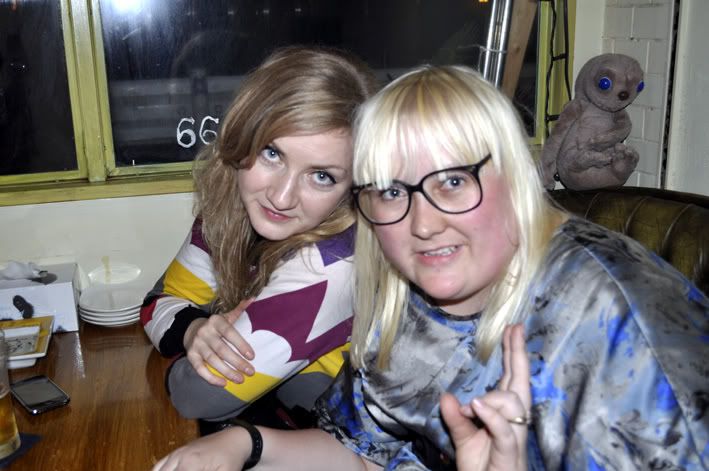 Theresa and yours truly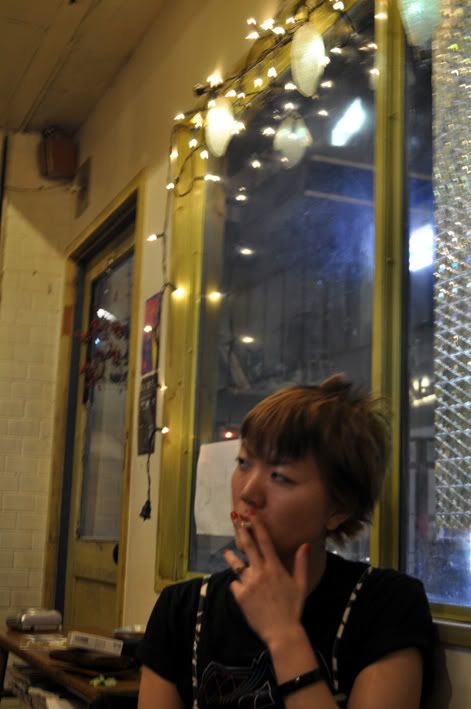 Boy opening party
This is Daisuke from
Drop Snap
. I'm having dinner with him next week to talk all things street fashion.
Bizarre who dj'd at my wedding back in 07
Spank DJ at Sweet Dreams + Tokyo School Night party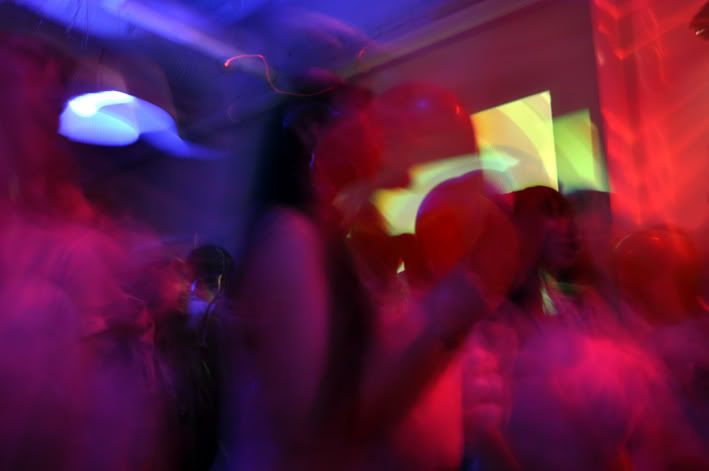 Tavuchi, my friend who I'm staying with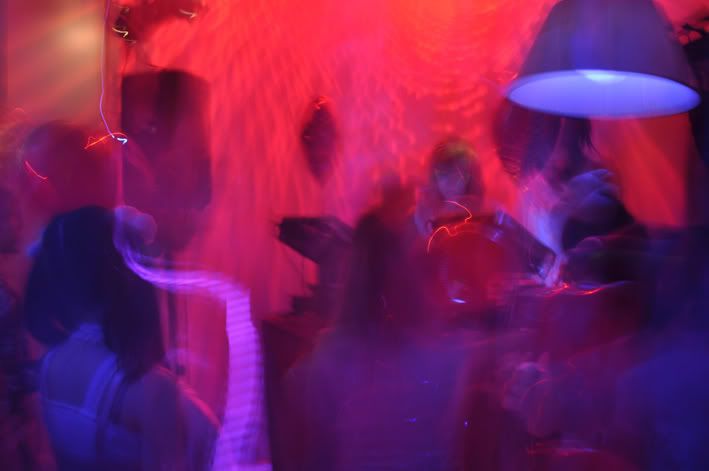 Saturday
Marios Left Tanker Shop party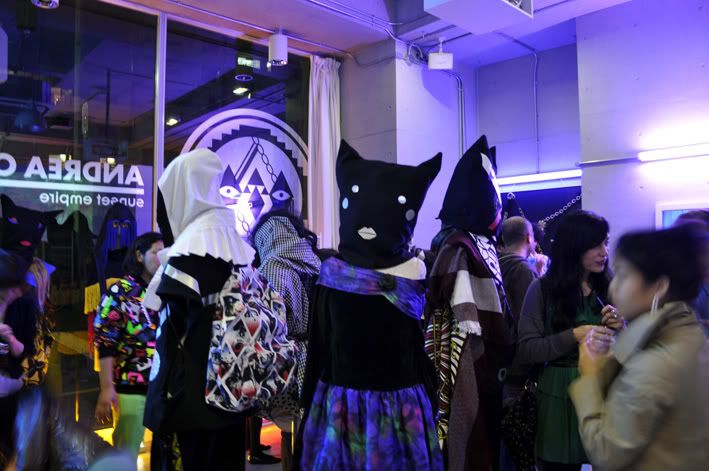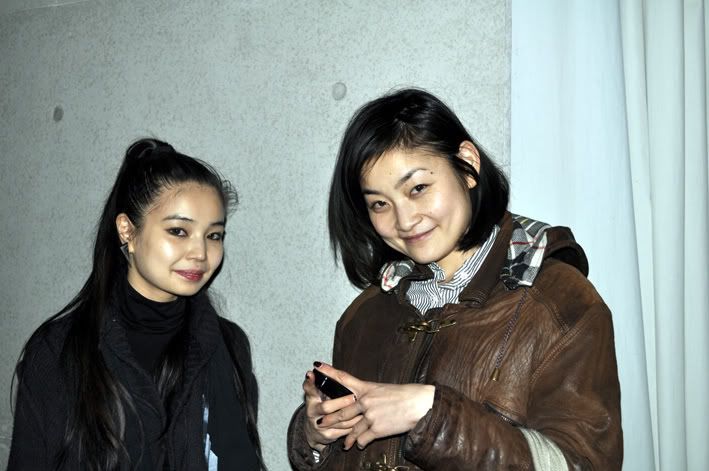 On the right is Rei Shito from
Style from Tokyo
and on the right is Emiko who dj's with Bizarre as "Sex" and who also dj'd at my wedding.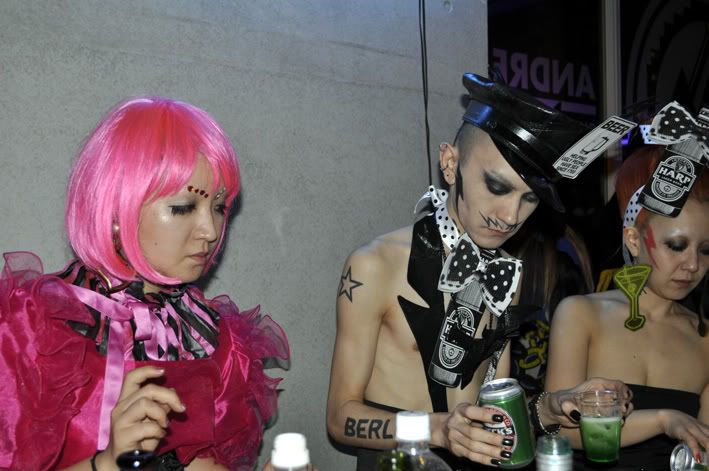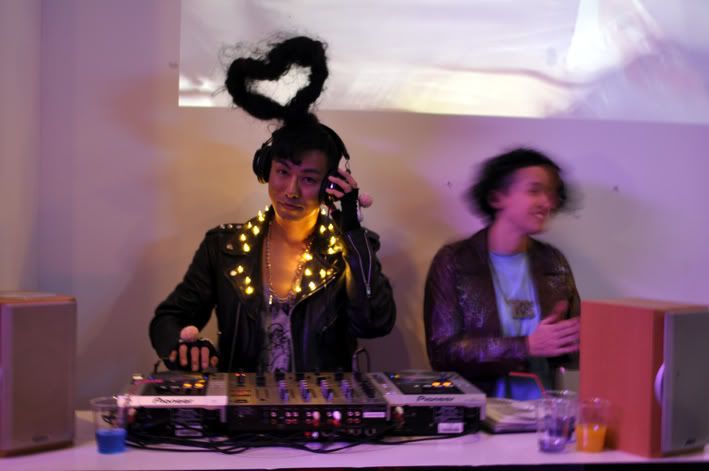 Yohey and Roxi dj
Faline 5th Anniversary Party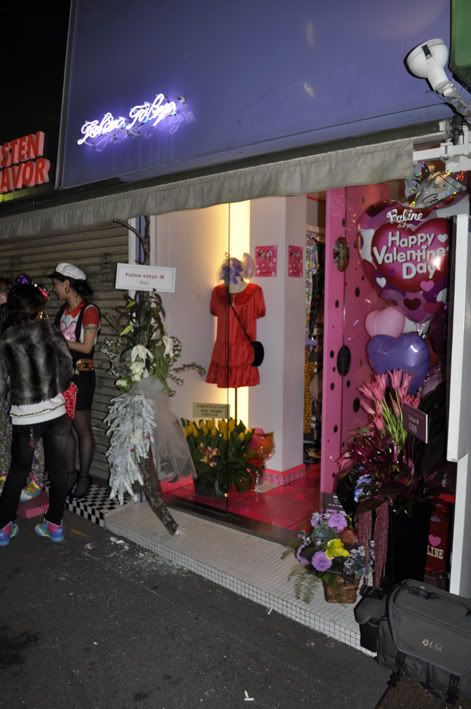 So many street fashion photographers in Tokyo
A limo in Takeshitta Dori...one of the smallest streets in Tokyo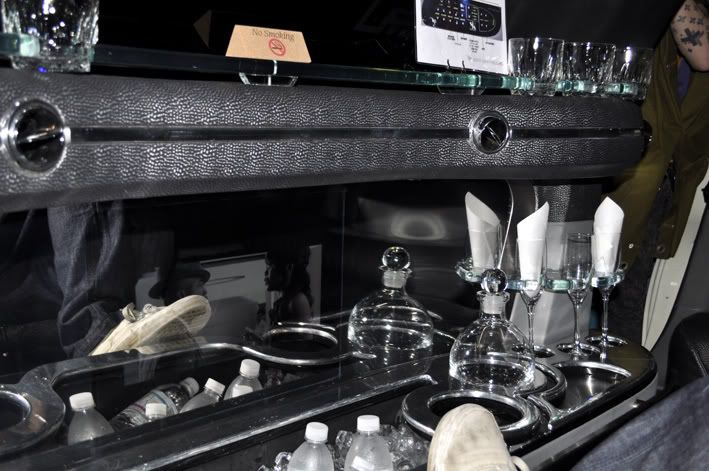 Yep I got to ride in a fucking Limo!!!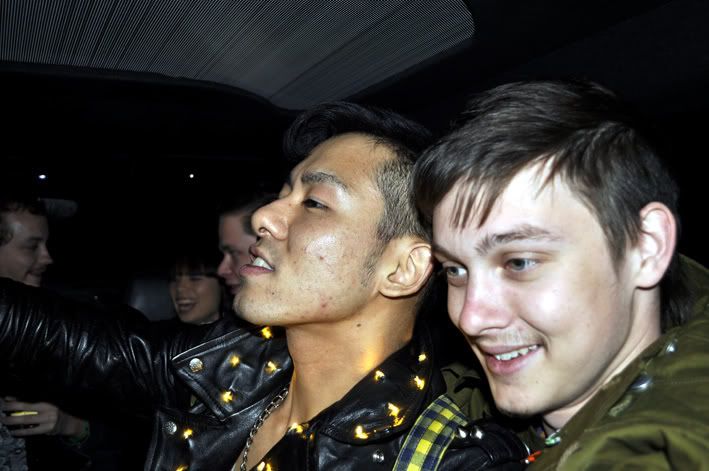 It took us to our next stop
Faline Misshapes + Cobrasnake Party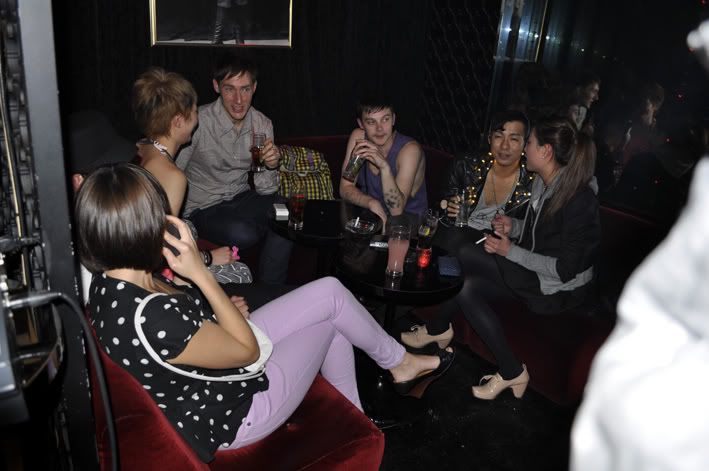 I actually left before the Misshapes + Cobrasnake crew got there as I got really really homesick all of a sudden...I know what was I thinking? I guess it was valentines day and I missed Henry like crazy. I went accross the road to McDonalds and cried then got a taxi home...so expensive but I just wasn't in a big partying mood. I did see Leah Lezark from the Misshapes at the party the night before so I didn't totally miss out on seeing some "celebs" but that's not why I am here in Tokyo anyway. I am here to see friends and at the party last night none of my good friends were there, appart from Yohey, so I guess that just made my homesickness/lonliness worse.