I'm very sad to hear about the devastating fires in my home state, Victoria, Australia. Its been on the news a little bit here in Japan so my friends were aware of it. Henry sent me the above photo to show them because, well its so kawaii. I read that "Sam" the koala is actually a girl and is in an animal shelter receiving treatment for her burns, so that's good to know. Just thinking about all the lives lost, human and animal, brings a tear to my eye. 181 people and growing. You can make a donation to the
Red Cross Appeal
as anything helps. I've asked Henry to donate some of my money for me.
Well while that has been going on we have been having a cold time in Japan. We went on a 2 day trip out of Tokyo to Yokohama and Kamakura with my old student Sakiko, who visited me in Melbourne last year.
Here we are in China Town Yokohama at the temple there. We got taught how to pray the Chinese way. Very interesting.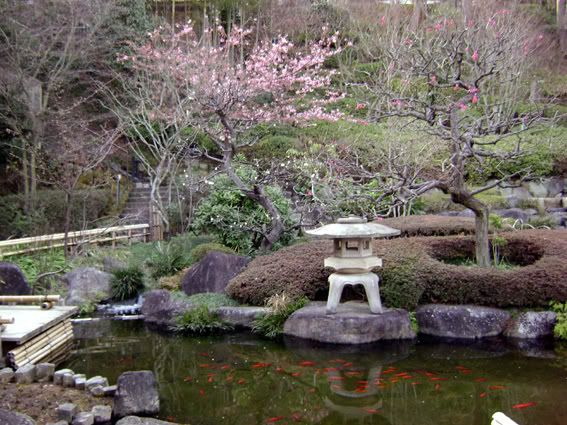 Beautiful scenery in Kamakura. Ume blossoms are out and apparently we may be here for Hanami (when the Sakura, aka Cheery blossoms bloom there are super fun picnics in the parks, those are called Hanami)
Here I am ruining the view.
Wearing:
Gold and black top: Savers $3
Black dress: Chocolat Melbourne Central $10
Shiny Leggings: Kinji Harajuku Y735
Black pointy oxfords: Dimmeys $9
Gold necklace: 99cents Fun Accessories Fitzroy
Belt: Camberwell market $10