Again not a lot of time to blog, so a picture heavy post.
Tavuchi took us to Roxi's shop ilil which is half shop (ilil) and half cafe (niche)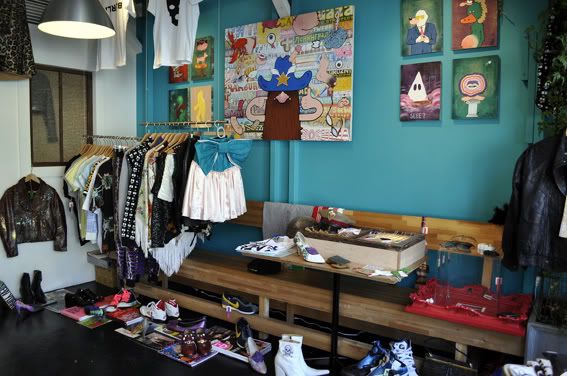 Shop half
Cafe half. Maybe not so half, more like 80% of space. Anyway we ate really oishi (yummy) Mexican food and caught up with Roxi.
Tavuchi, Ebony and Roxi. Roxi is obsessed with fake designer goods.
After we went to the Vantan school of fashion graduation show, called VCE (we lol'd at that a bit, for those who don't know that is what we call in Victoria your last 2 years of High School)
When we got there Tavuchi got her photo taken for Fruits magazine (unfortunatly I did not)
Tavuchi is an ex student and we got kinda VIP treatment and got to sit front row. I was given permission to take photos. Some are a bit blurry as the models walked very fast.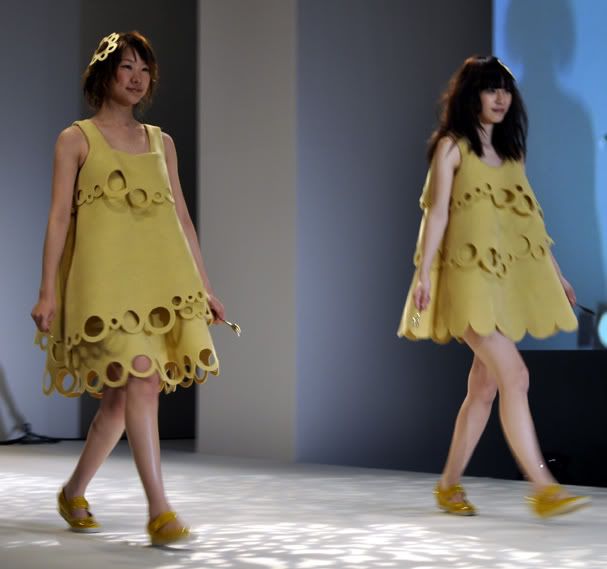 My favourite looks from the show.
So adorable.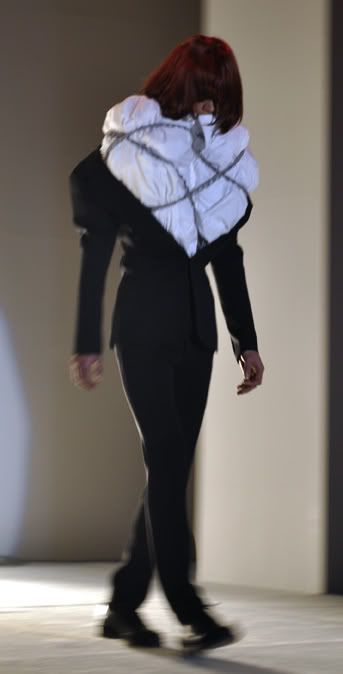 Very Anime.
wtf?
another crazy one.
I love capes.
My other favourite.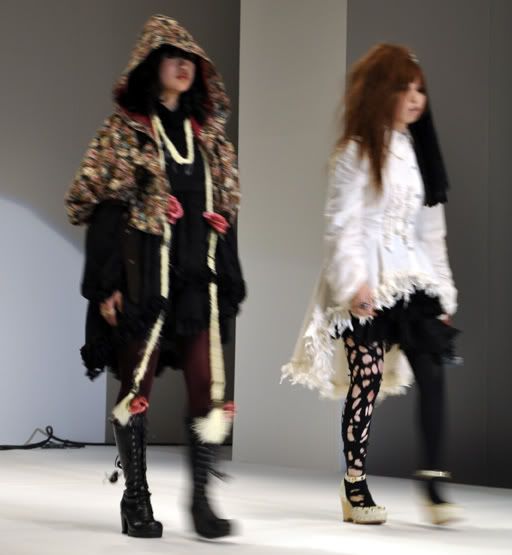 After the show I spent 40 minutes taking street photos which will go up on
Melbourne Street Fashion.com
at some point. They are AMAZING, I love my new camera.
On our way home we remembered to take outfit photos. We did it out front of a local crepe cafe called "Fucca Fucca" that Ebony thinks is hilarious.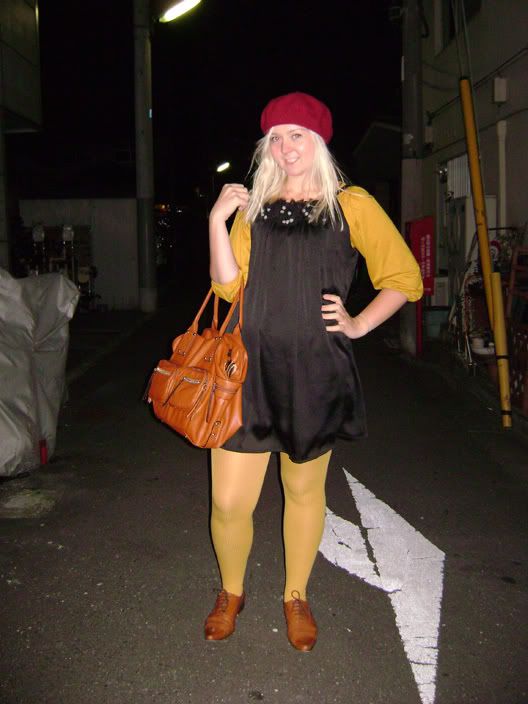 Ebony wears:
Top: Melbourne cheap shop.
Dress: Melbourne Central shop called Apple Spice I think? $50
Tights: Shoobiz closing down sale only $4
Shoes: Hayley's from Aboh shoes on Brunswick Street $65
Beret: From Harajuku for Y315
Bag: Melbourne Central bag shop $20
I wear:
Ear Muffs: Somewhere in Japan a long time ago
Whisky Dress: Ne-net $190
Fringed Vest: 7 Angels $20
Fringed Scarf: Cotton On $5
Leggings: Kinji Harajuku Y735 (New ones YAY)
Shoes: Dimmey's $9
Fringed bag: 7 Angels $16
Jacket: Target I think on sale for $70
I haven't been taking many touristy photos. Ebony has taken heaps. She forgot to bring her camera cord though so we need to get a card reader thingy so she can upload them and take some more. I may start taking more shots of general Tokyo for the blog so you can see what it looks like.