The much anticipated
RMIT Graduate Show during MSFW
is just days away and I was lucky enough to be given a sneak peek behind the scenes of the graduating students showing this year. Roaming the hallowed halls of level 10 with my camera and note pad I got to see the process and madness that is the week before runway for the stressed out students. I took way too many photos so I'm splitting this post into two parts, please enjoy part 1, part 2 is to come on Friday.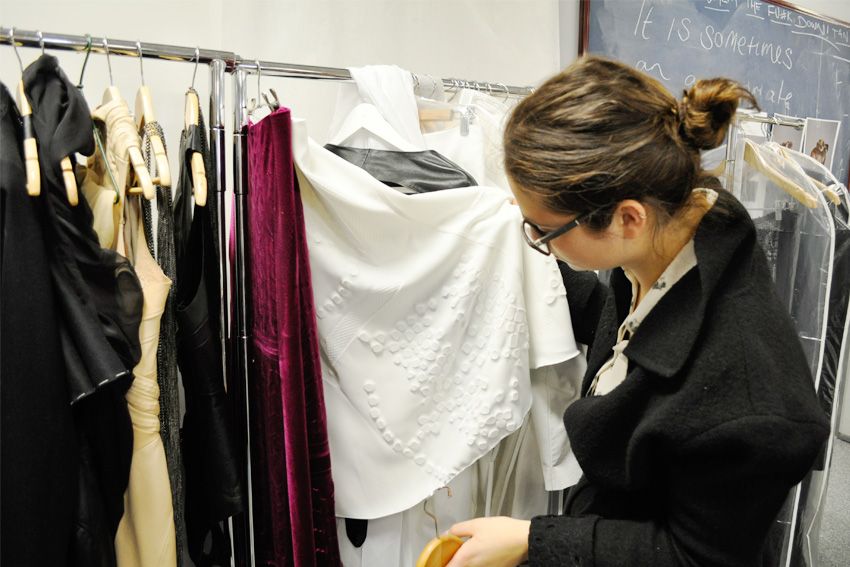 Talisa Trantino
Embossed impression work of jewels and accessories created with the vacuum form machine (from the School of Architecture) on velvet.
Beautifully subtle texture - I'm really intrigued by this innovative new technique to create pattern.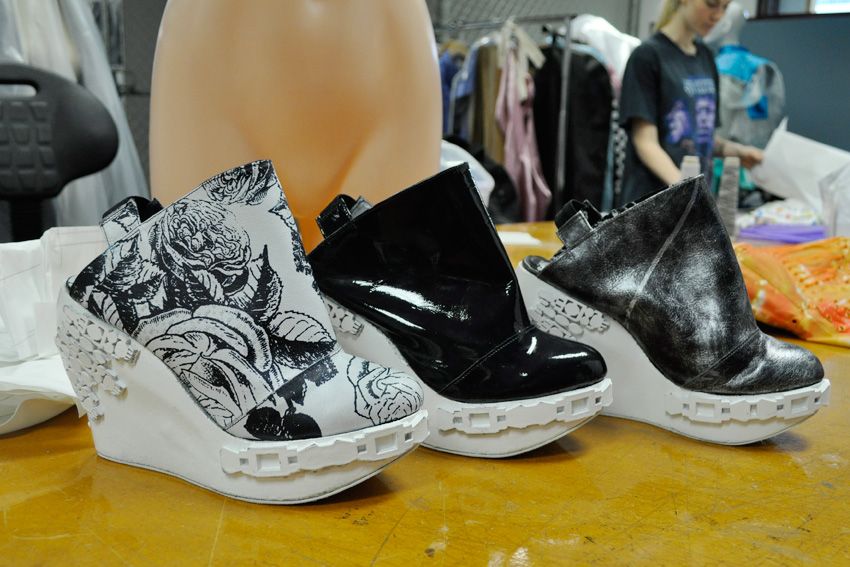 Talisa also created specially cast platform shoes for her runway show.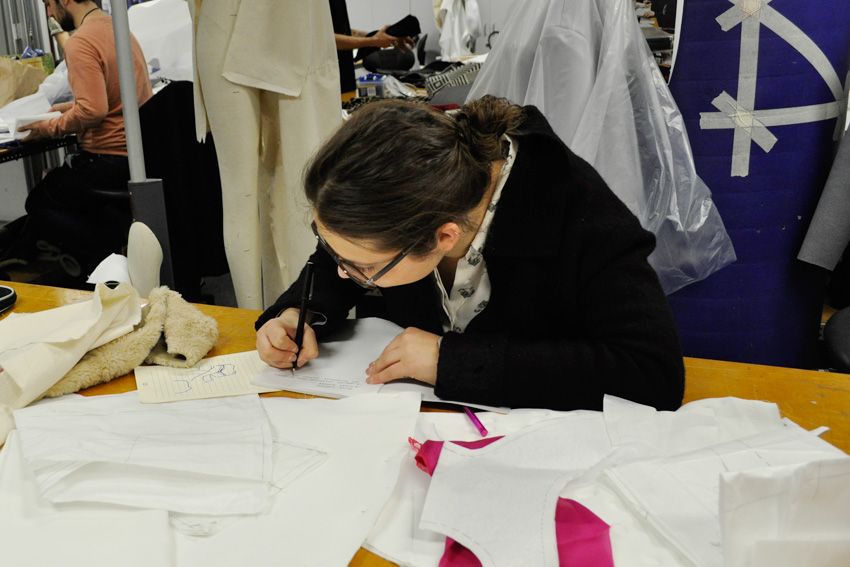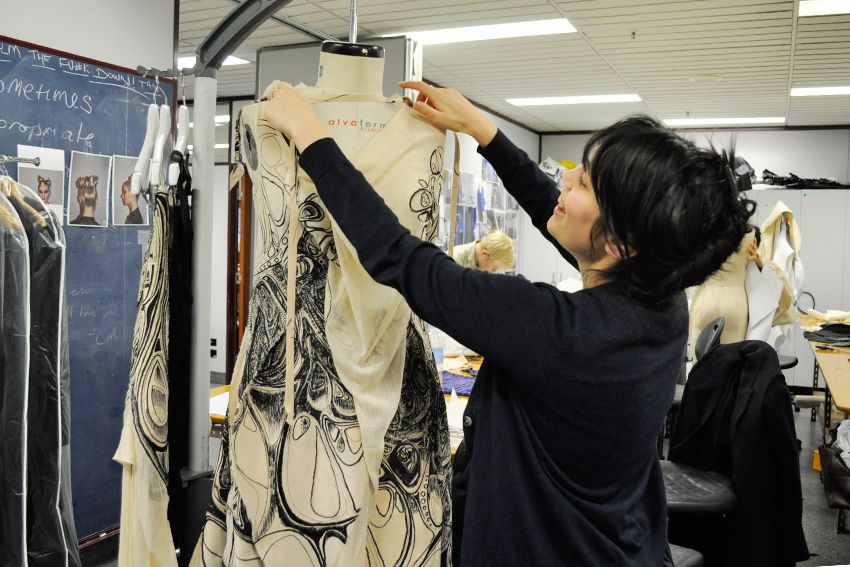 Alanna Barca
Hand drawn print which is then hand embroidered and beaded. Ornamental forms playing with structure and fluidity.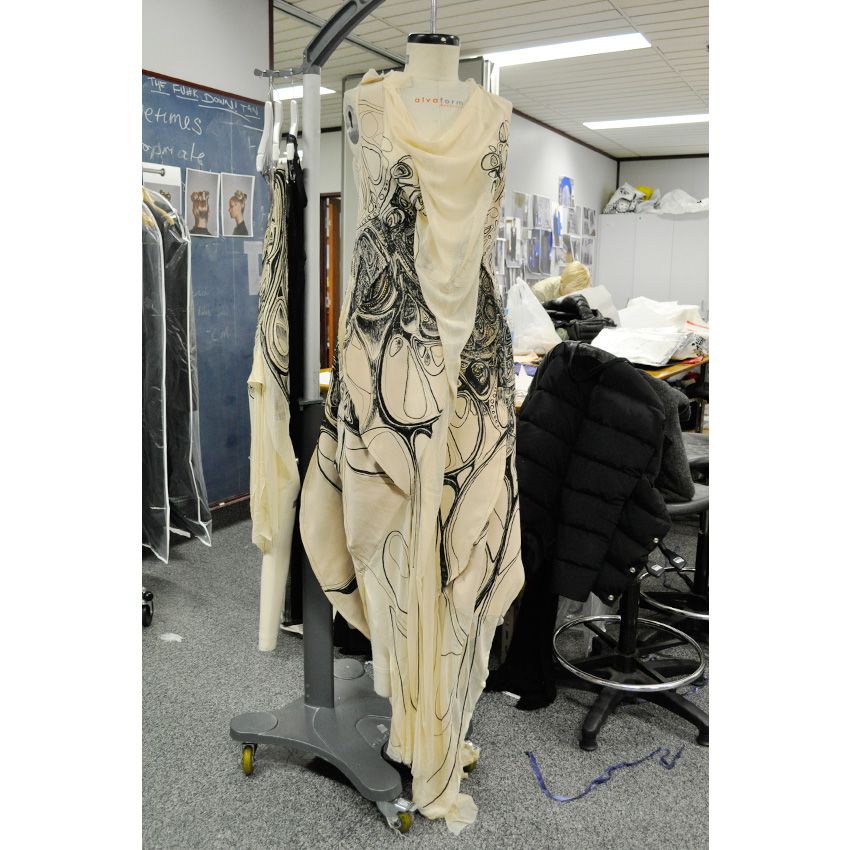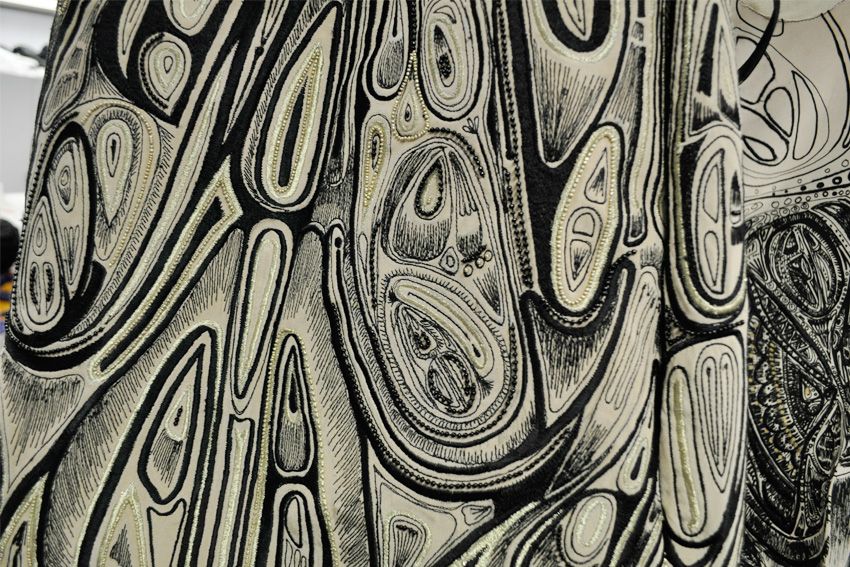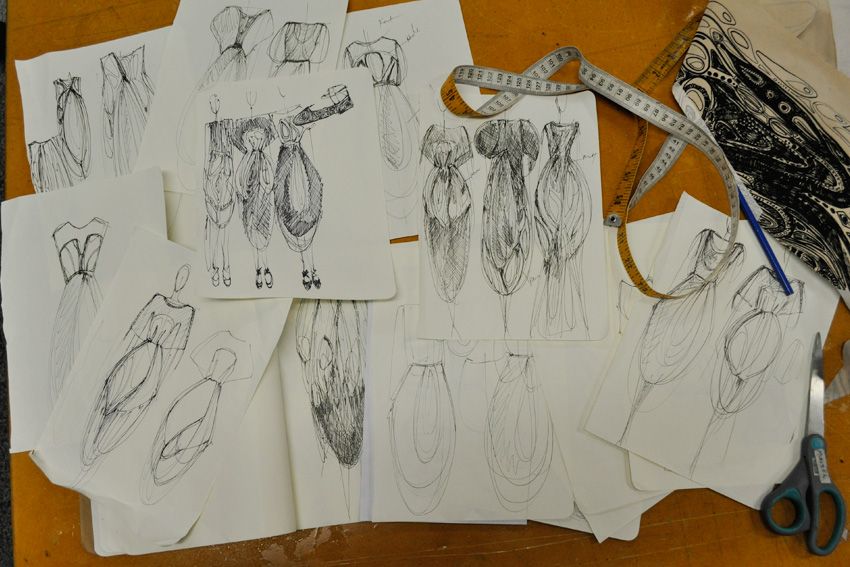 These are only Alanna's initial sketches but you can see her process.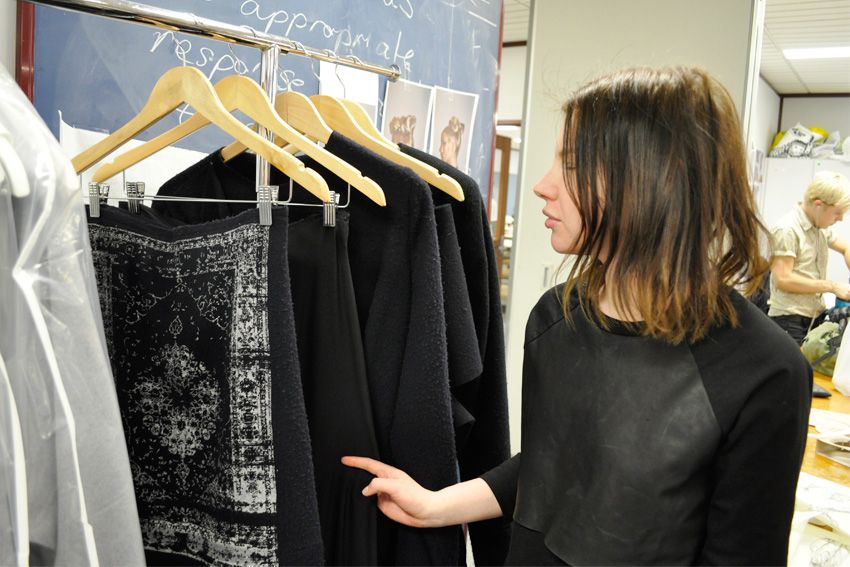 Hannah Canham
Hannah's collection is informed by Japanese design principles - wabi sabi & imperfections. Black and navy colour pallet with screen print design. Origami pleating.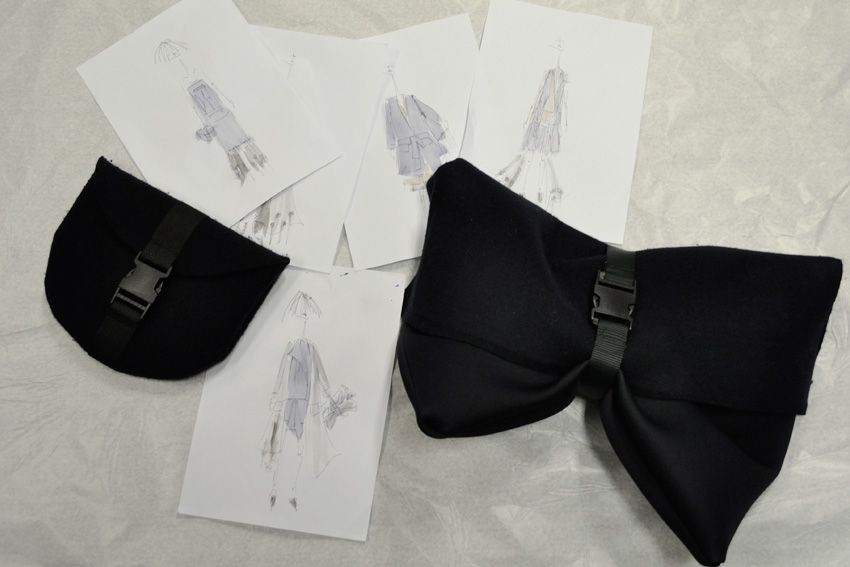 Hannah collaborated with local brand Witu and a range of accessories that match the Japanese inspired design of her graduate collection.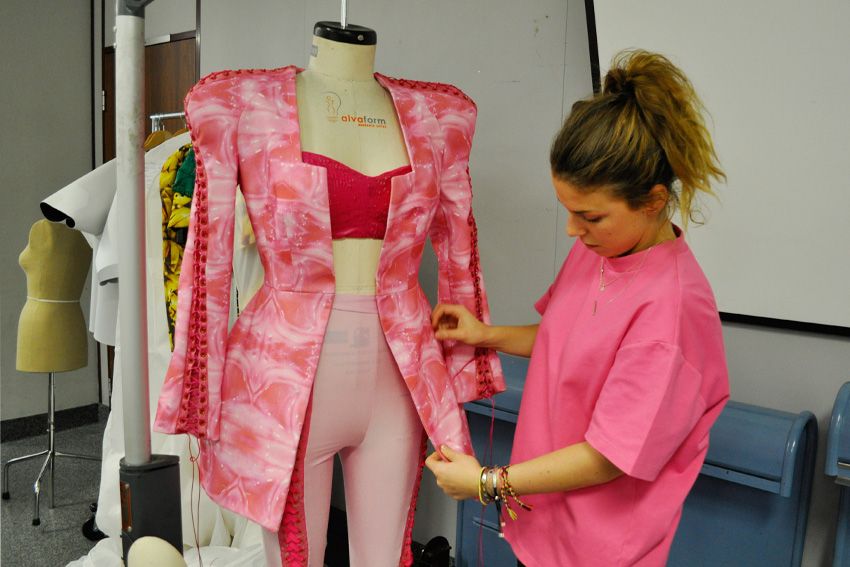 Lucy Rosenberg
Lucy's collection is concerned with the fetishization of food and fashion - looking at why we have become this food obsessed society to the point of fetish for food (instagram, tv shows and blogs) and translating that into fashion. Haute Cuisine and mass produced food VS Haute Couture and mass produced clothes.
Lucy's final design sketches also show the perspex jewellery she has created for her runway show.
Digital print pasta (or is it noodles?).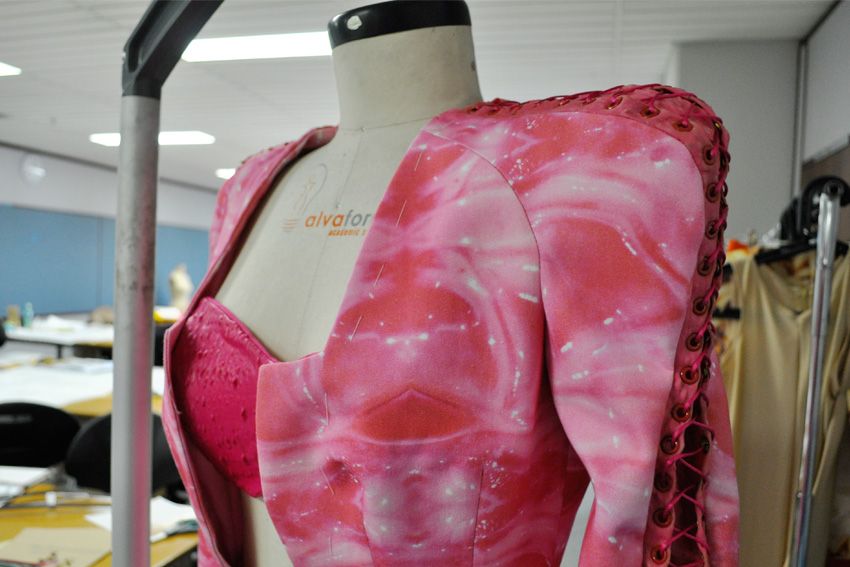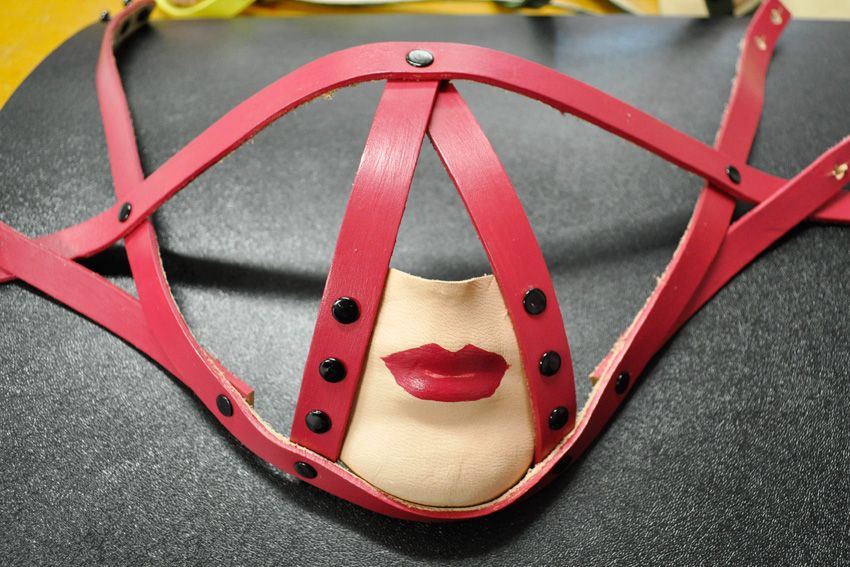 Lucy's collection also includes fetish masks.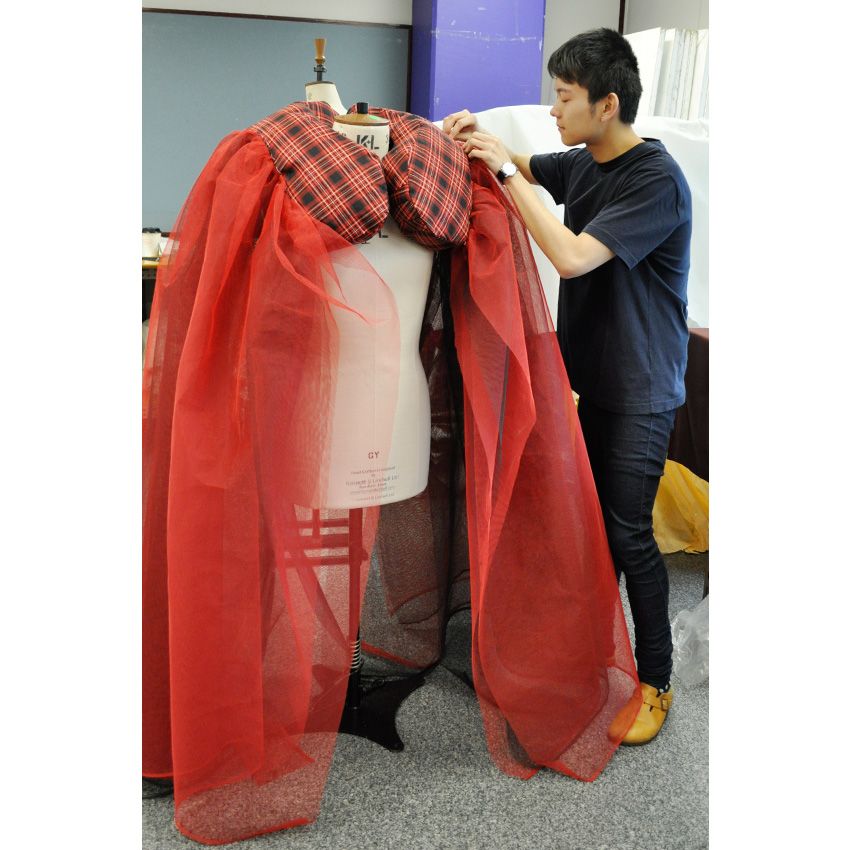 Chin Hau Tay
Chin's collection is 'teddy bear form influenced menswear'. Chin is using humour and fun to push the boundaries of menswear.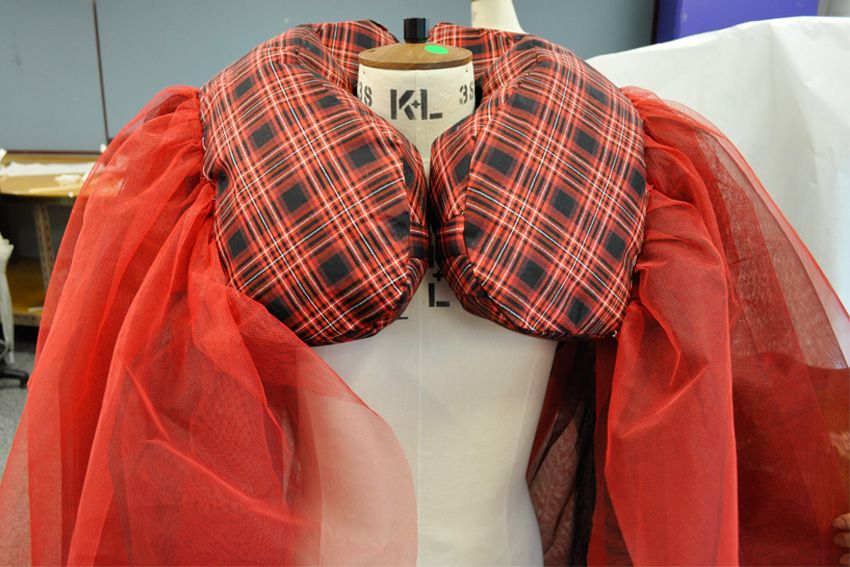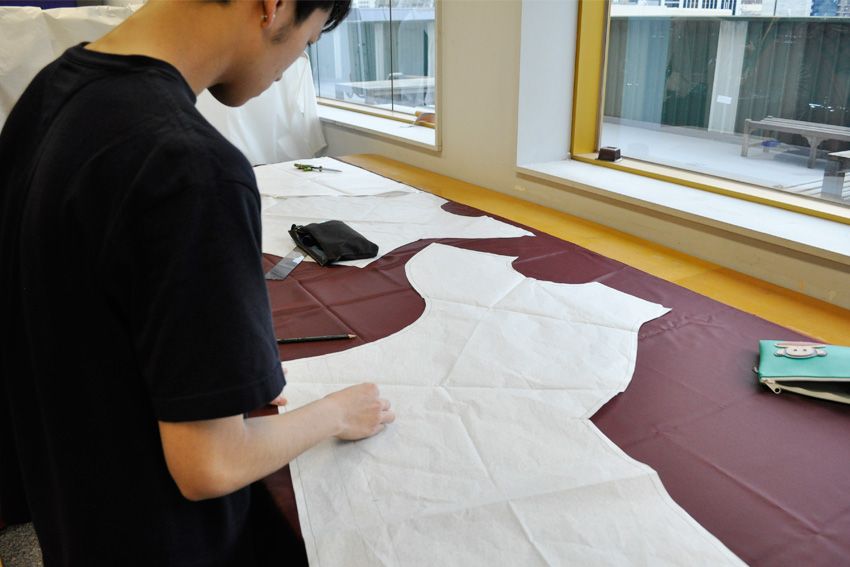 Chin cutting out his pattern pieces.
I hope you enjoyed part 1, part 2 will be up on Friday xoxo
MSFW 31 Aug - 8 Sept 2013
RMIT Student Runway 1 Sunday 1st Sept 6pm