Sponsored post
Clearasil
want to show Aussie women that they can have the confidence to meet the day head on – no matter what it throws at them so they asked me to share with you a recent busy day in my life and I thought what better day than my birthday which just so happened to be one of my busiest work days of the year? Clearasil sent me over their new Vitamins & Extracts range of skin care products which are made with avocado and pomegranate fruit extract, an anti-oxidant known to help keep skin looking and feeling healthy. Containing less salycilic acid than other Clearasil products, the Vitamins & Extracts formulas are milder - working to help maintain clear skin through a combination of nourishing fruit extracts and effective cleansing properties that help prevent breakouts. Clearasil sent over the products in the cutest box which even had a pomegranate in it, but no avocado? Luckily I had one on hand to shoot the above photo.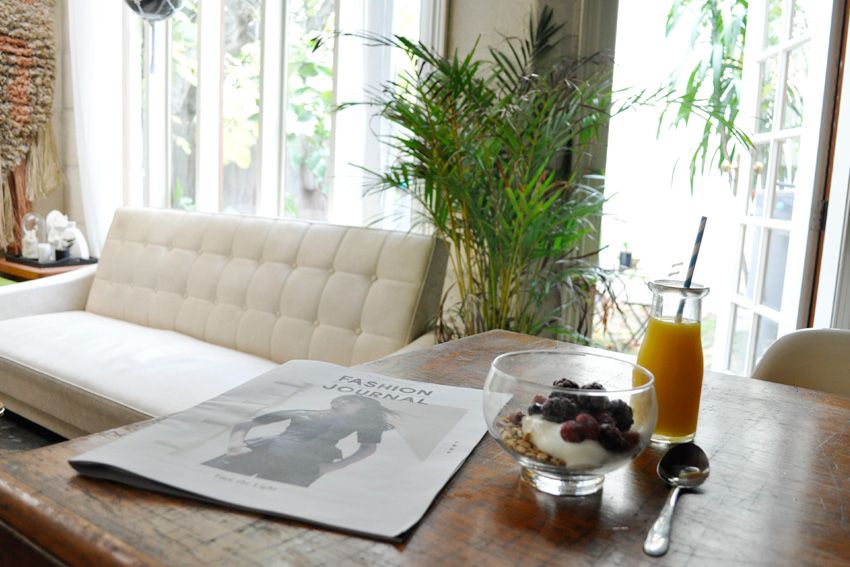 7:30am -
Special birthday breakfast of toasted muesli, organic yoghurt and mixed berries with a nice tall glass of freshly squeezed orange juice all lovingly prepared by my hubby.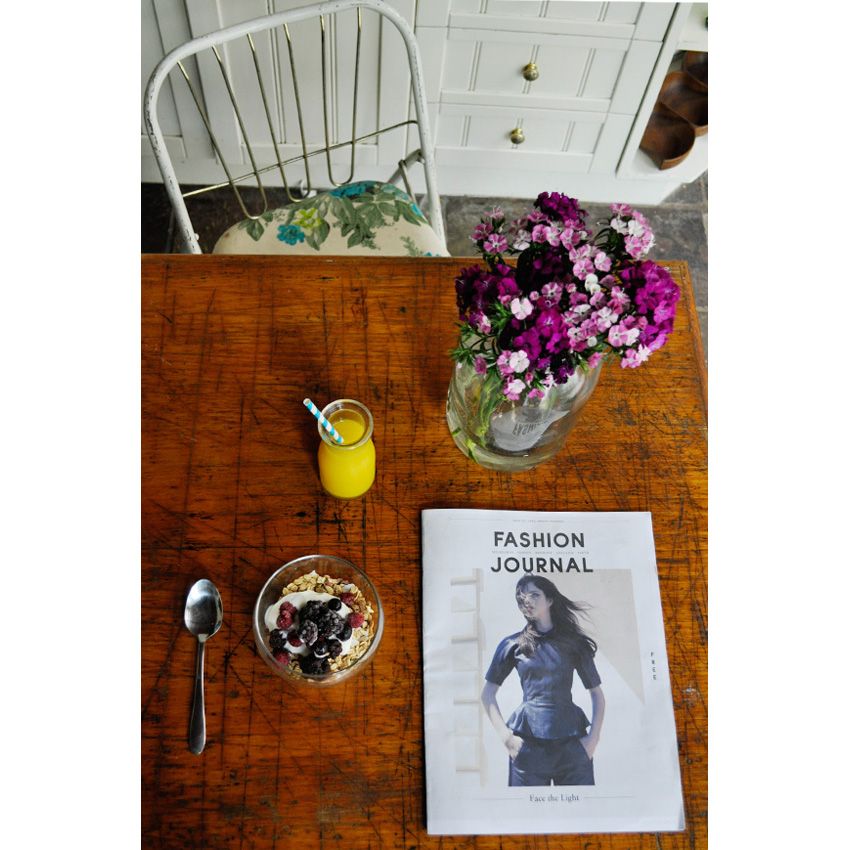 Henry popped out early in the morning to surprise me with the fresh flowers and the latest issue of
Fashion Journal
magazine. I'm very lucky.
8:00am -
open my surprise extra birthday pressies from Henry. I already received my main present a few days ago - more on that later.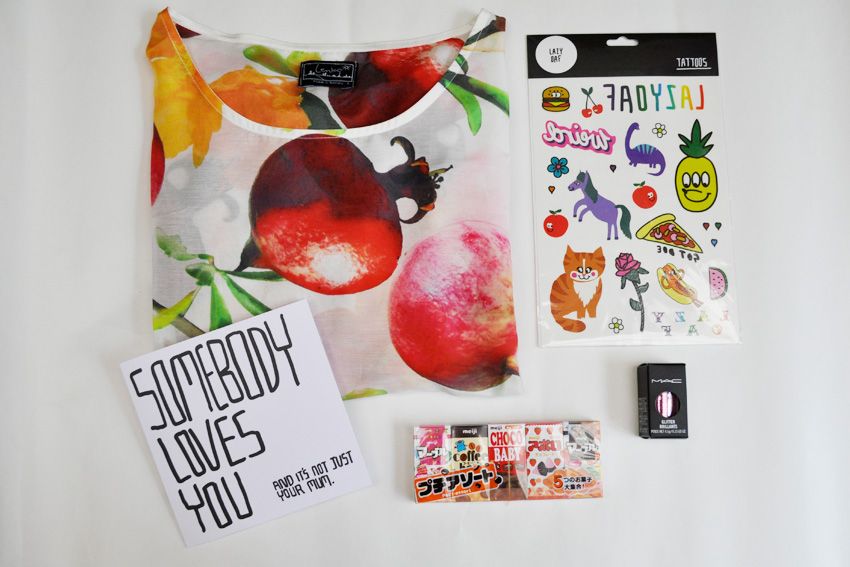 Henry got me a cute pomegranate top from Lenko's in house label (which was very fitting don't you think?), Lazy Oaf temporary tattoos also from Lenko, My favourite Japanese chocolates and special edition MAC pink glitter from their Baking Beauties line inspired by cake decorating! The perfect little surprise pressies a girl could ask for.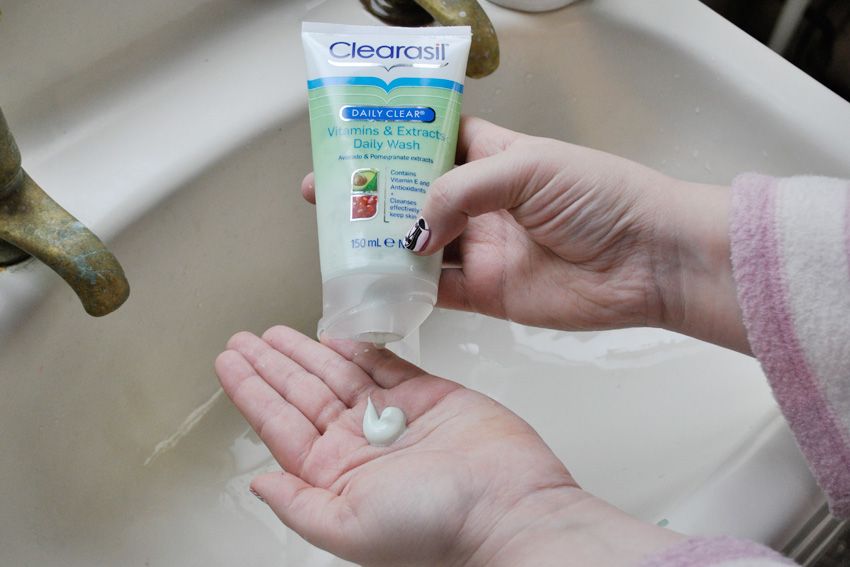 8:15am -
Get ready for the day with
Clearasil's new Vitamins & Extracts range
of skin care products that smell delicious and cleanse gently not leaving your skin over dried but still pimple and blemish free. The holistic daily wash is fast becoming part of my routine in the mornings, it's not harsh at all and is a new direction for the brand, not just a pimple wash this new range is kind enough on your skin to use everyday.
I feel fresh and ready to tackle the busy day ahead. When my skin is acting up I find it difficult to face the world, just like anyone really I like to look my best. A combination of my recent Clarisonic and this daily wash have done wonders to my skin that was really acting up ever since our recent move.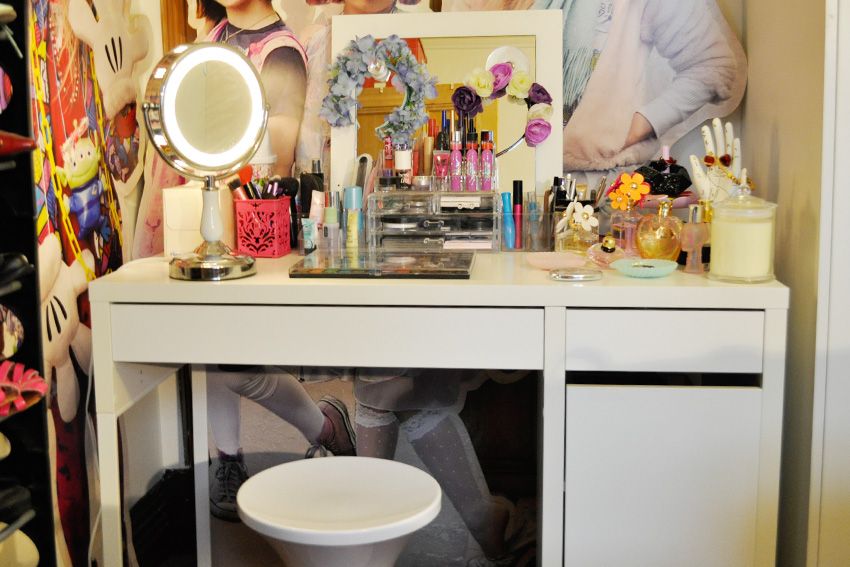 8:30am -
Finishing touches at my new dressing table, which was my main pressie from Henry this year. My old dressing table was badly damaged in the move (a leg snapped off) so this was a much needed upgrade. I researched and researched until deciding to get the Ikea Micke as it had the most storage for the price.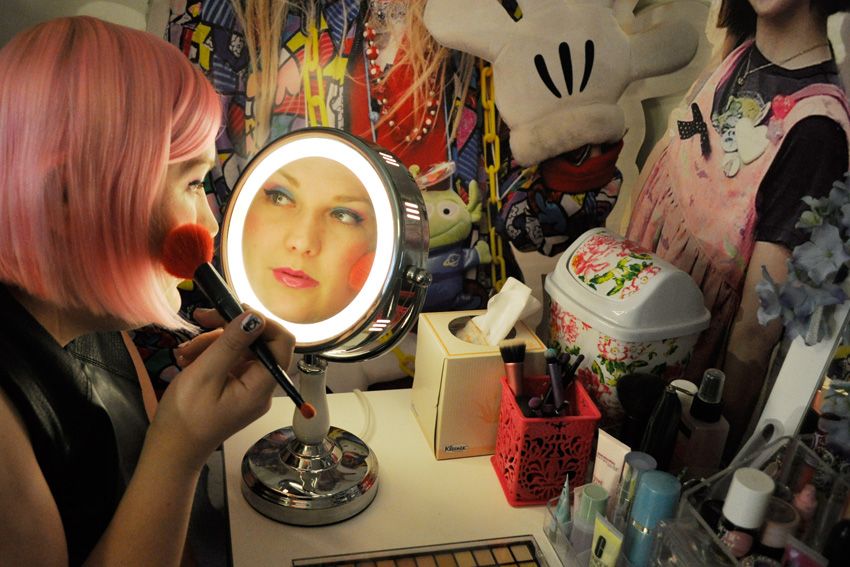 I got a new make-up palette for my birthday and decided to wear the brightest colours as it's only my birthday once a year so I may as well go all out. Plus as I wear glasses I find it makes my eyes stand out more if I make my make-up bright.
9:00am -
My hectic work day begins with checking and responding to dozens of emails relating to a new project, all as pressing and urgent as each other before starting work on my freelance assignments. Today I was writing my first column for a fashion magazine with only a two day deadline, meaning I essentially was told about it the day before and only had one day to research, write and fact check. Talk about stress, but it all worked out in the end as the editor loved my piece.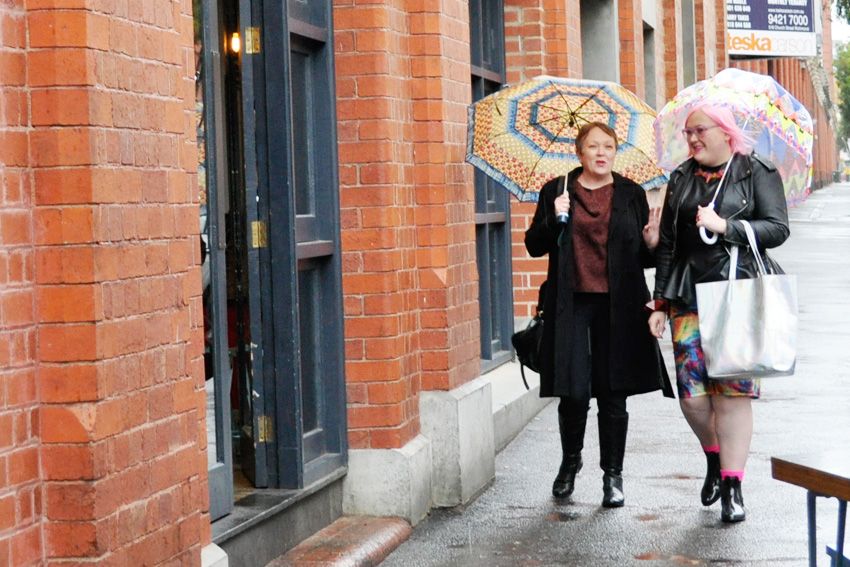 12:30pm -
Henry and I met up with my mum for brunch at a local cafe,
Proud Mary
, in Collingwood. The weather sucked all day but I wasn't going to let it stop me from being bright and colourful on my birthday.
Nom! I had the wild mushroom open ravioli, talk about delicious.
2:00pm
Return home to finish up some blog and freelance work while my mum and Henry took Hachi for a walk. You can see Hachi's ears pop up in the photo above as he heard his leash being moved, boy does he love his daily walks.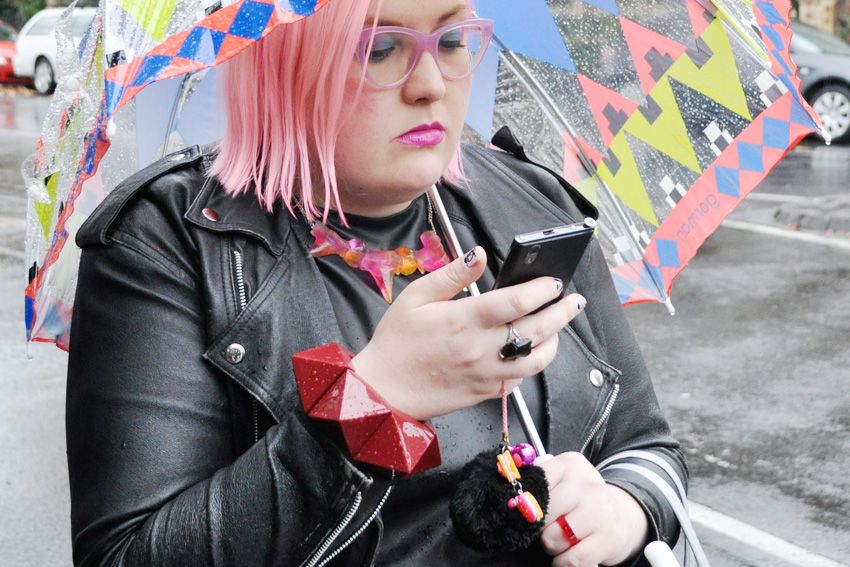 5:30pm -
Work never ends, checking my emails as I walk to the tram on my way to an in store event at Lenko. I was kinda reluctant to leave home with so much still left to do, but my family convinced me to enjoy my birthday.
6:00pm -
In the end I'm happy I left the house and my work as at last I got to meet Lara Ivachev, designer of the candy inspired jewellery line
Eat Me Do
at her new season launch at
Lenko
.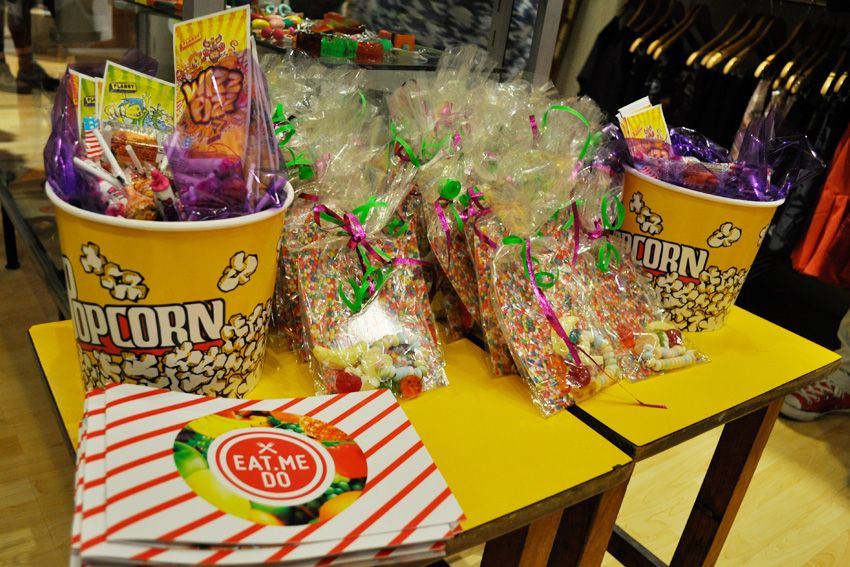 Lollies!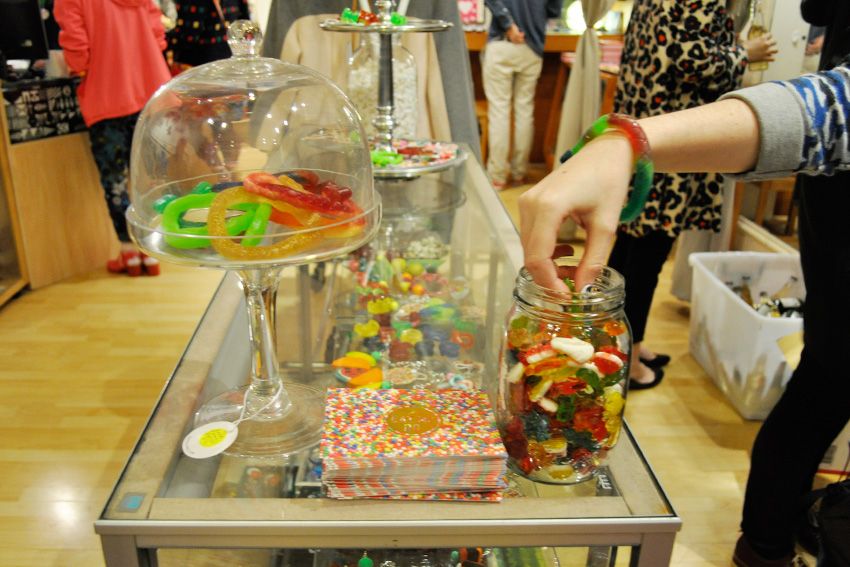 Can you tell which pieces are real or jewellery?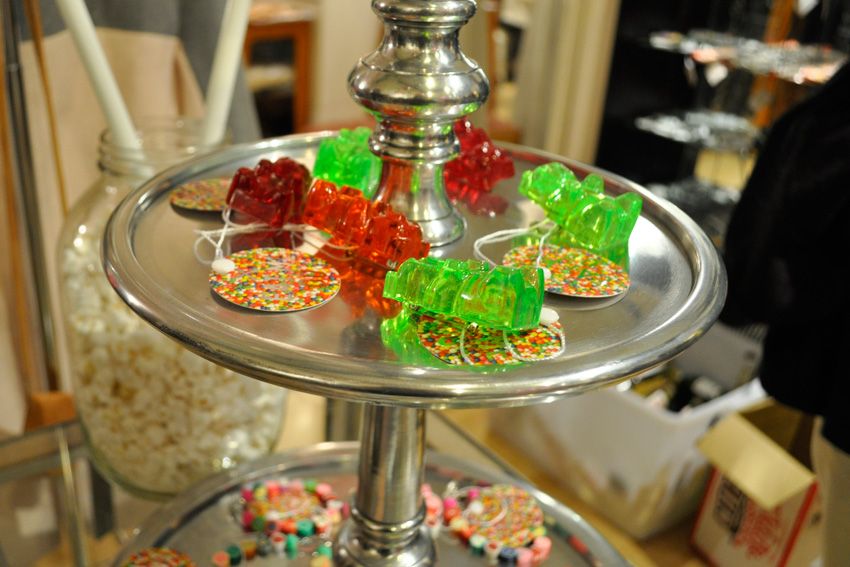 Gummy bear broaches.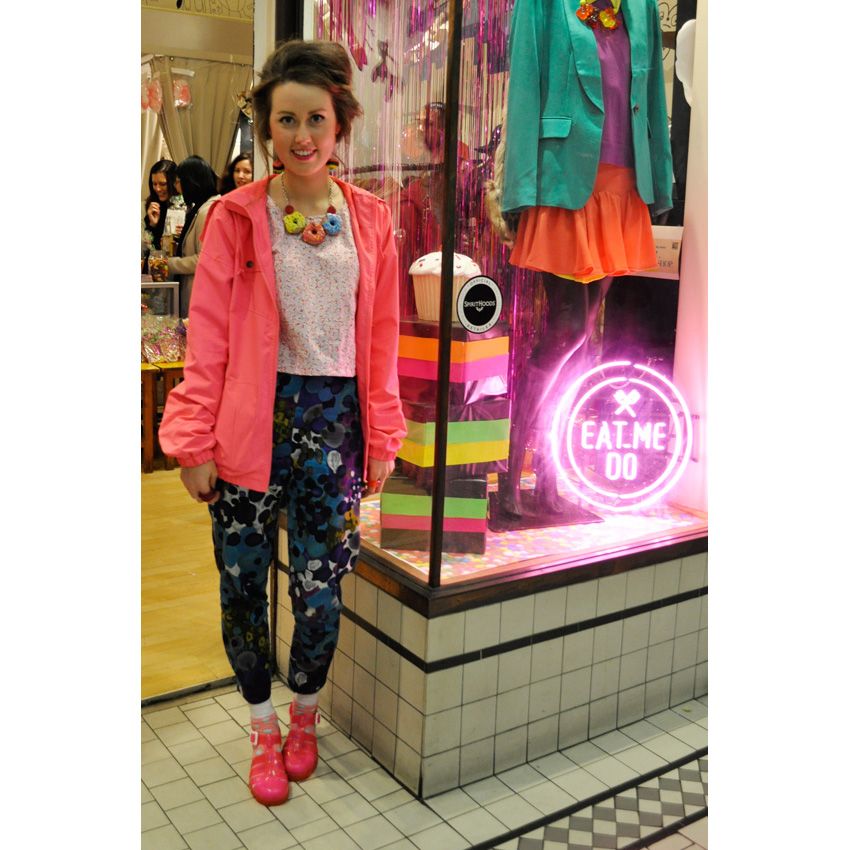 Lara has such amazing colourful style. You see I'm not the only one with a jelly heel obsession, they're everywhere in Melbourne.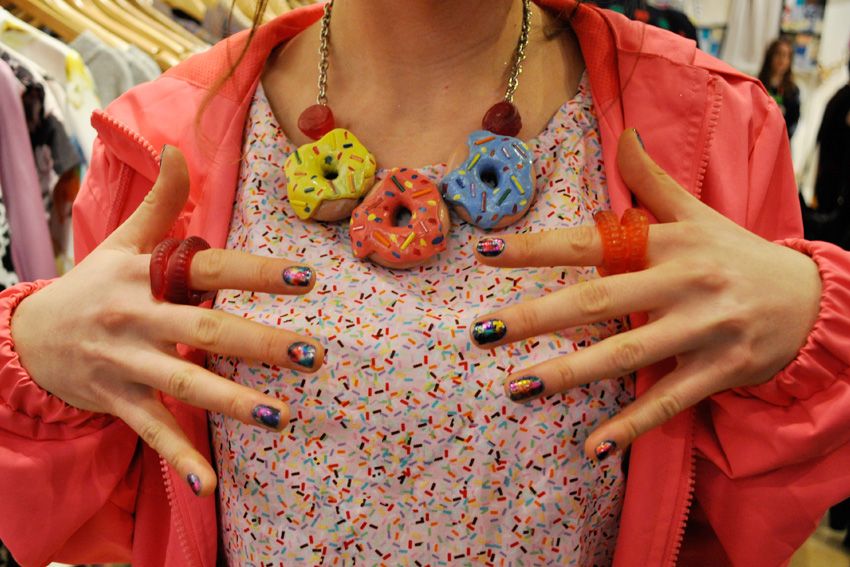 Doughnut necklaces, snake rings and a sprinkles tee, all so cute!
7:15pm -
Wonder through Melbourne's famous laneways trying to find the restaurant we booked for my birthday dinner with my mum, sister and Henry.
7:30pm -
Finally found
Happy Palace
, a hip new(ish) bar/restaurant by the guys behind Saint Jerome's and Ponyfish Island. The fit out is by
Moth Design
, the people behind Penthouse Mouse and Ponyfish Island's quirky interior . They partially kept the original Happy Palace interior which rivals the Chinese restaurant in the infamous scene in Murial's Wedding for tacky allure, think golden wall dragons and sparkling chandeliers. An updated bar, tables tiled with chopsticks or mahjong pieces and a new open air balcony complete with ferns make it a must visit if your in Melbourne.
8:30pm -
My sister took us to a famous desert bar in Chinatown,
Passionflower
, where she ordered the Harajuku ice dessert with green tea ice cream and azuki red beans.
I shared the more traditional chocolate strawberry crepes with Henry and my mum.
9:15pm -
Picked up our pre-booked tickets for the opening night of The Great Gatsby. My mum fell asleep during the film and snored, which was probably the highlight of the night.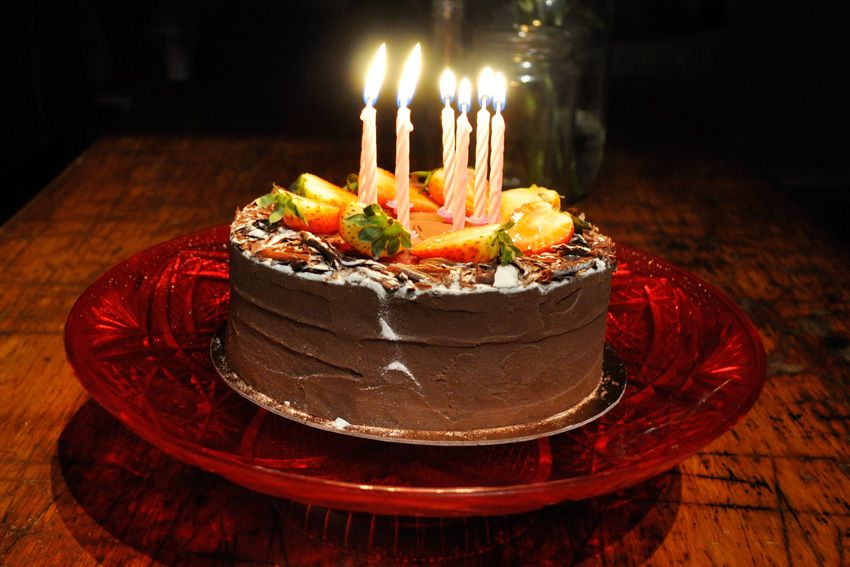 12:30am -
Birthday cake at home even though we were all too full to eat a single bite. Being back home in Melbourne with my family is the best present I could possibly have.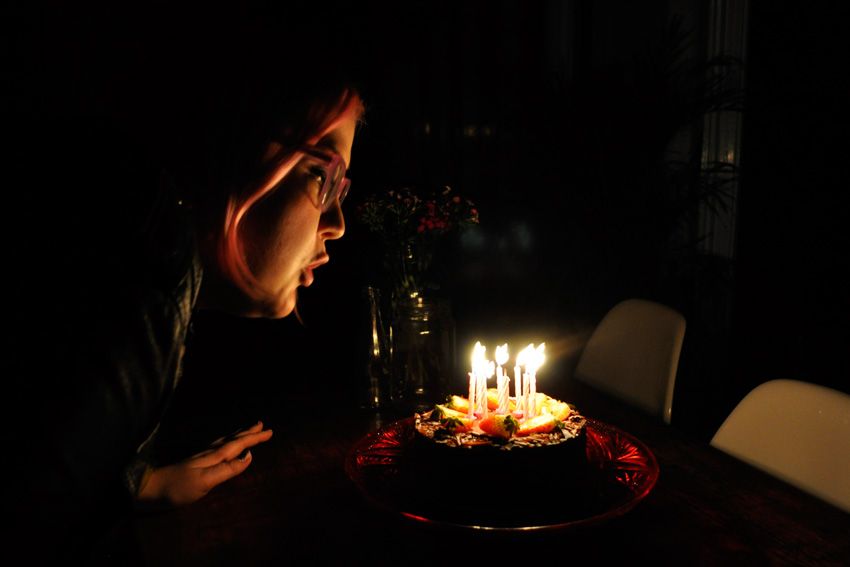 Making a wish as I blew out my candles, wishing for many more days with my husband and family like this, even with the stress of work thrown in. I actually stayed up until 3am finishing my article!
YOU
can
WIN $500
to spend on whatever you like
PLUS a Clearasil Vitamins & Extracts prize pack!!!
To enter
Simply comment on this post and tell us a time when you wish you'd had a boost of confidence.
Don't forget
to leave your email, twitter or blog address so I can get in touch with you if you win.
Competition is open
to Australian readers only over the age of 18.
Read the competition terms and conditions.
Competition closes Friday 28th June 5pm AEST
Good luck xoxo.