Welcome to my new pastel pink hair. I've had pastel pink hair on and off now since 2009 and also dabbled in the colour as a teen (well that and blue, purple, green and even canary yellow). I've never been 100% happy with the pastel pink results which is why its never been a long term look for me. I've tried most of the dyes and toners on the market but never Directions so after reading lots of positive reviews and twitter comments on the brand I decided to take the plunge and try them out and I'm so happy that I did. The colour is exactly what I was after, perfectly pastel pink and sufficiently Barbie like. To get the perfect colour I used Directions Carnation Pink and mixed it with conditioner until I had the pastel shade I wanted. The other fabulous thing is you don't need to use much of the dye so it will last a long time and save me money, yay!
Outfit details
Sequin top
ASOS
Skirt
Tightrope $9.95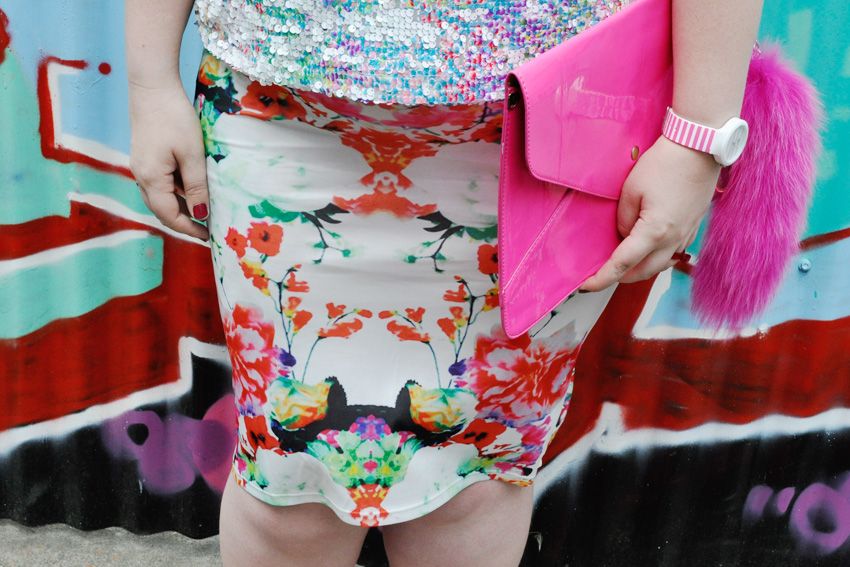 Yes this skirt was only $9.95.
Purple round sunglasses
Diva
$3
Flower crown
Lady Petrova
Neon pink rope necklace
Fashiondacci
Blue lipstick
No She Didn't lipstick by
Lime Crime
a xmas gift from my sister from
Lady Petrova
Pink hair
Directions in Carnation Pink from
Pimp My Eyes
$14.95 with free shipping!
I was lucky enough to be sent this cute pink and white stripped watch from
Lacoste
which perfectly suits my current Barbie-esque style. Lucky for you I was sent not one but
TWO
Lacoste GOA watches so keep reading to see how you can
WIN
this cutie for yourself!
Pink stripe watch
Lacoste GOA
Neon pink clutch
Boutique in Paddington
Faux fur pink tail
Harry Wragg
$25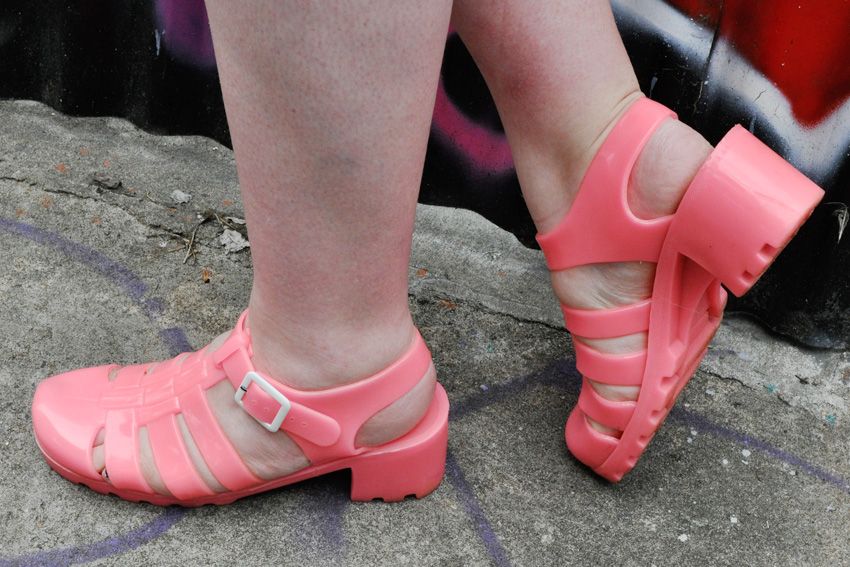 Pink jelly heels
Juju Babes from
MrShoesUK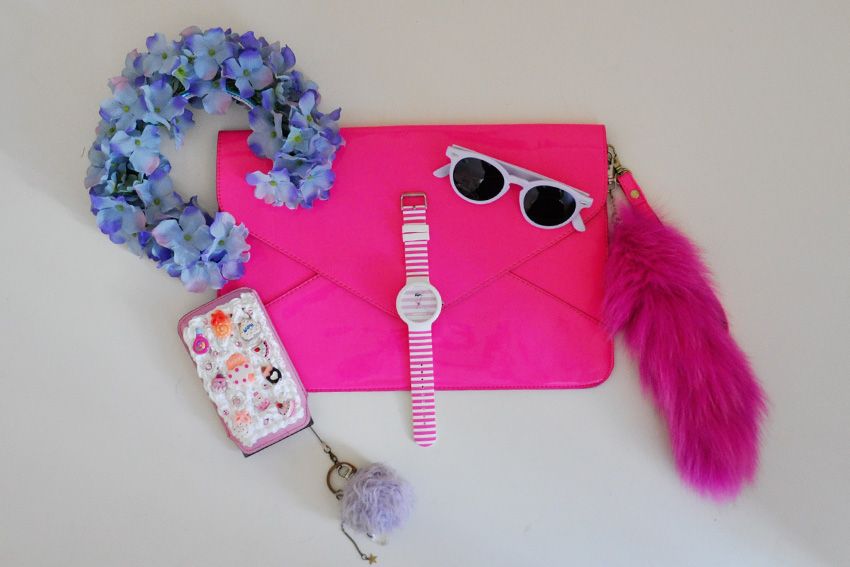 I really wanted to share with you my new handmade kawaii decoden phone cover complete with deco cream, cupcake charms and glitter. My friend Carla from
Messy Carla
(who also took the outfit photos in this post) helped with piping the acrylic cream and I'm so happy with the results. No one makes cute phone covers for my LG Prada phone, the only downside to having an android phone I reckon.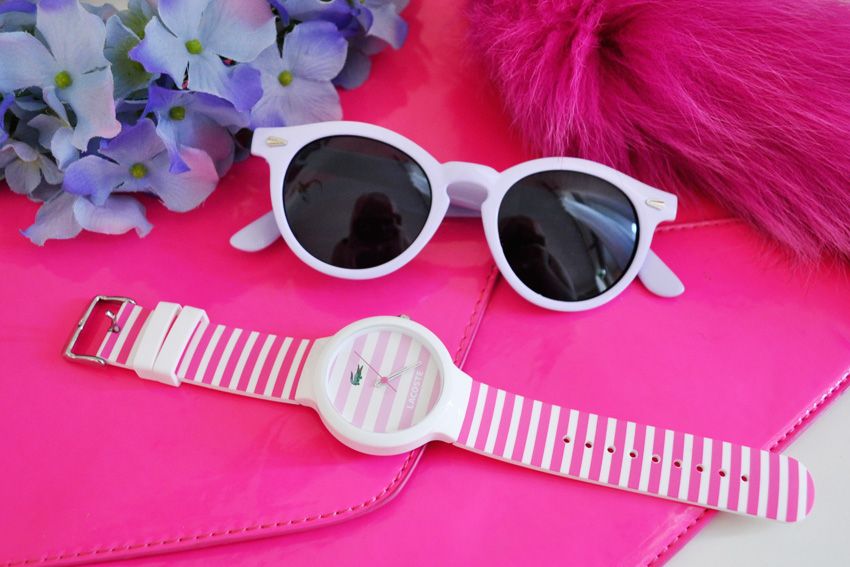 I love the little details in the watch even the
Lacoste
logo and crocodile branding are cute.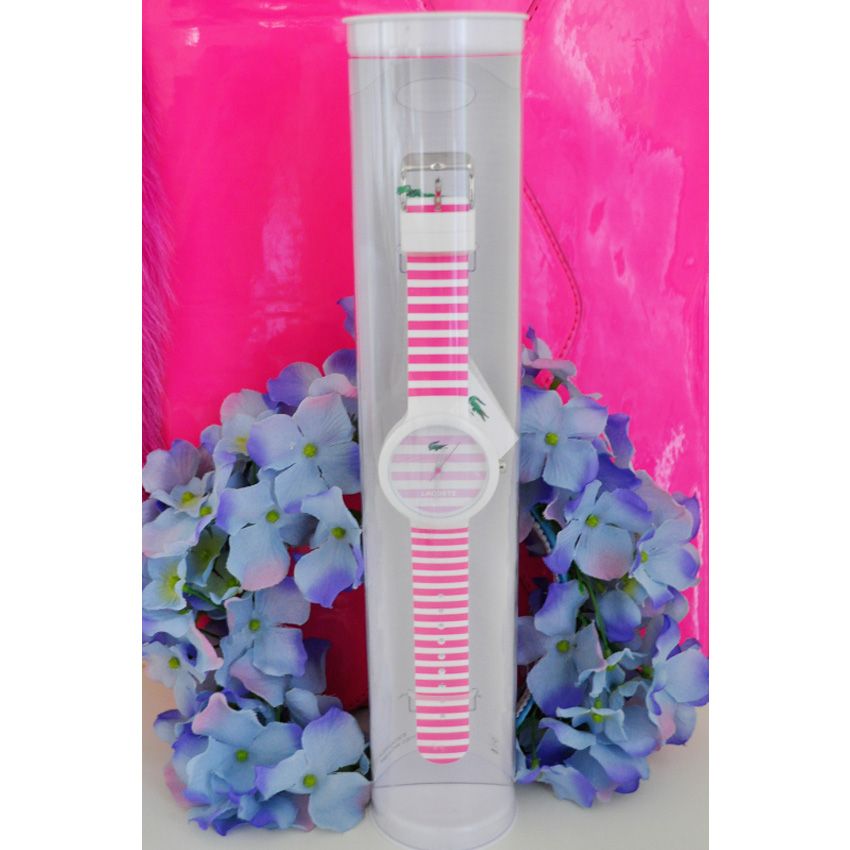 As is the packaging, I'm a sucker for good packaging.
WIN the cute Lacoste GOA watch in pink stripe valued at $100
To enter S
imply comment on this post. Don't forget to leave your email, twitter or blog address so I can get in touch with you if you win.
The winner
will be chosen at random using random.org.
Competition
is open within Australia only.
Competition
closes Wednesday 6th February 2013 at 5pm AEST.
Winner
will be announced that evening via twitter and contacted via email.
Good luck xoxo
Shop the look!!!