I'm currently in Melbourne once again, its like my fourth time in as many months I think I've spent more time here than I have at home in Sydney. This trip I came down to help my family out with some things over the Australia Day long weekend, but the weekend wasn't all work and no play. I was able to stay at my sisters apartment on South Bank for Australia Day so I could go to House De Frost at The Toff, a weekly club kid drag show that my friends perform in. I decided to dress to theme in green and gold but there is no way in hell you would ever catch me with an Australian flag draped around my neck. Australia Day is essentially the celebration of genocide against Aboriginal Australians who prefer to call January 26th Invasion Day. Like I said on my instagram I am proud to be an Aussie but I'm not proud of our past. Australia Day also meant that the city was full of bogans who harassed me for being different/fat/shiny who knows really but I didn't have it half as bad as my friends who performed in the drag show. I haven't experienced that level of harassment in Melbourne before, I wish people could learn to be tolerant and to really celebrate what makes this country so amazing, namely our multicultural and diverse community. But oh well I think next year I might just stay in.
Outfit details.
Green metallic tee
ASOS
Gem digital print skirt
Tightrope $9.95 (
similar here
)
Necklace
Oldie from Tokyo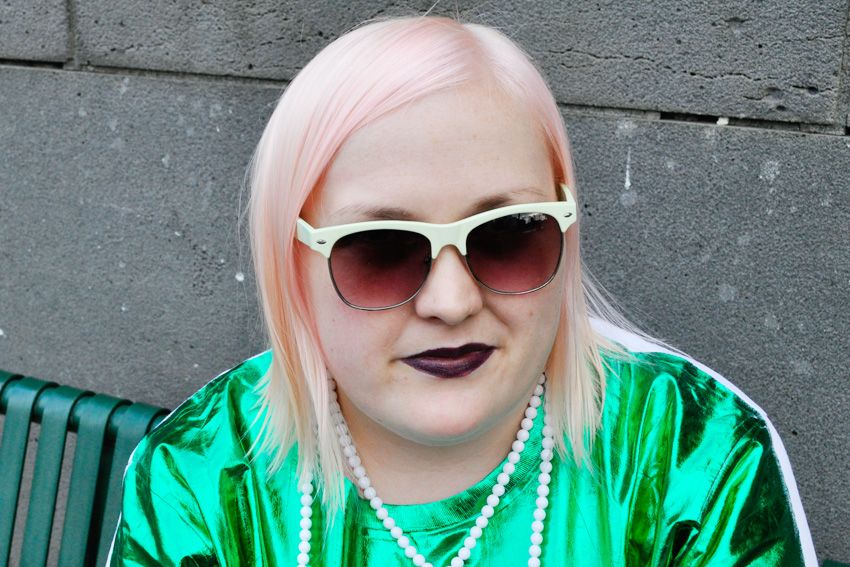 It has only been a little more than a week since I dyed my hair pink and unfortunately the colour is already nearly washed out. Back to the drawing board.
Sunnies
Borrowed from my sisters apartment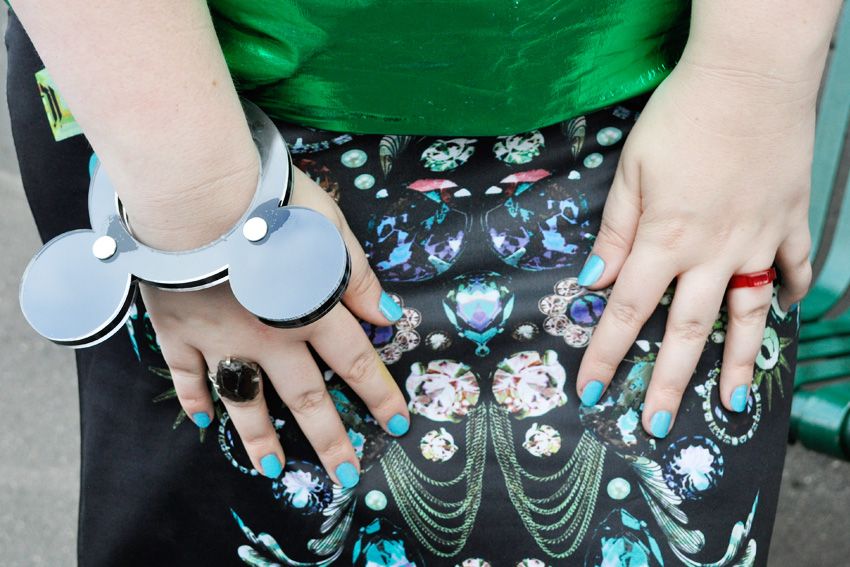 I immediately thought of Leslie Hall when I saw this Gem Skirt, watch below to understand why.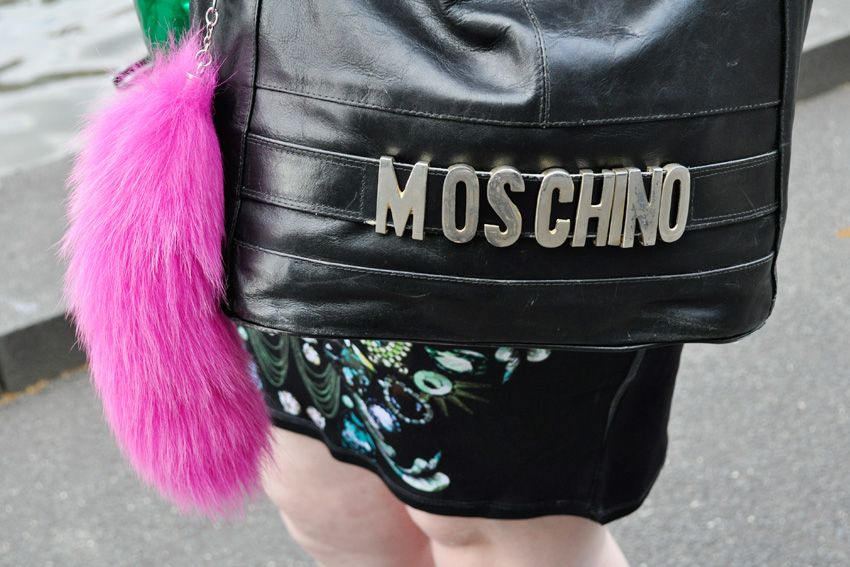 Vintage Moschino bag
Gift
Pink faux fur tail
Harry Wragg
I picked up these flat
jelly bean
sandals when they came back in stock in my size. Yes I know they look just like my heeled version but these are more comfortable, especially when I'm doing a lot of walking and dancing.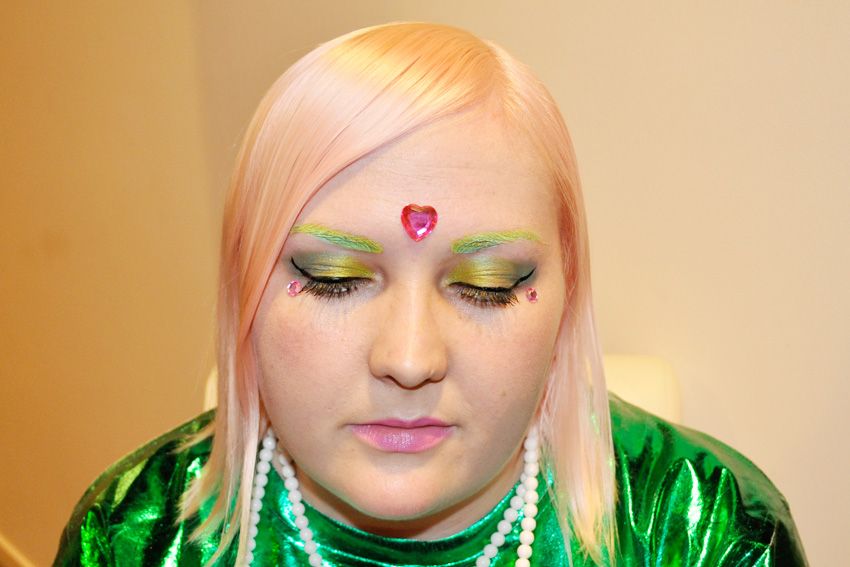 My make up for House De Frost might also explain the harassment I received that night. Although I had pretty similar look on New Years Eve and only got positive remarks. Who knows!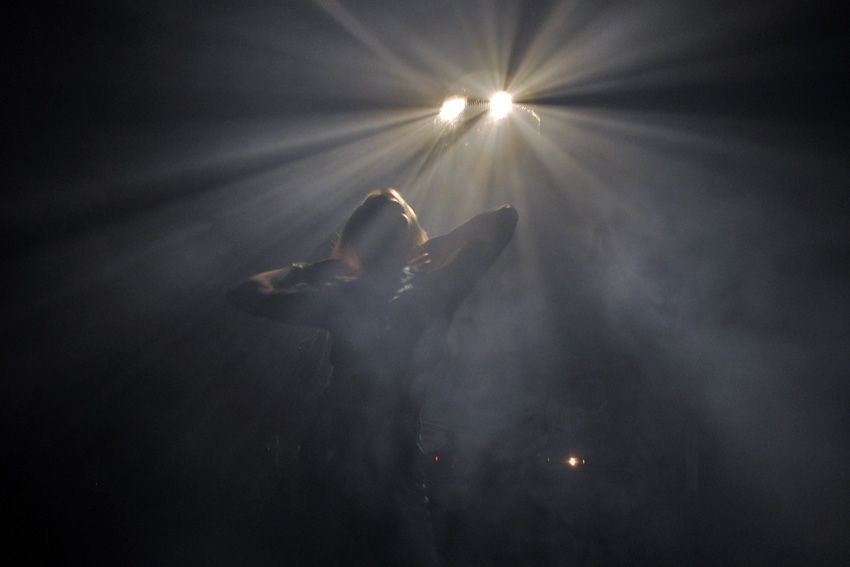 XANTHY appears on the stage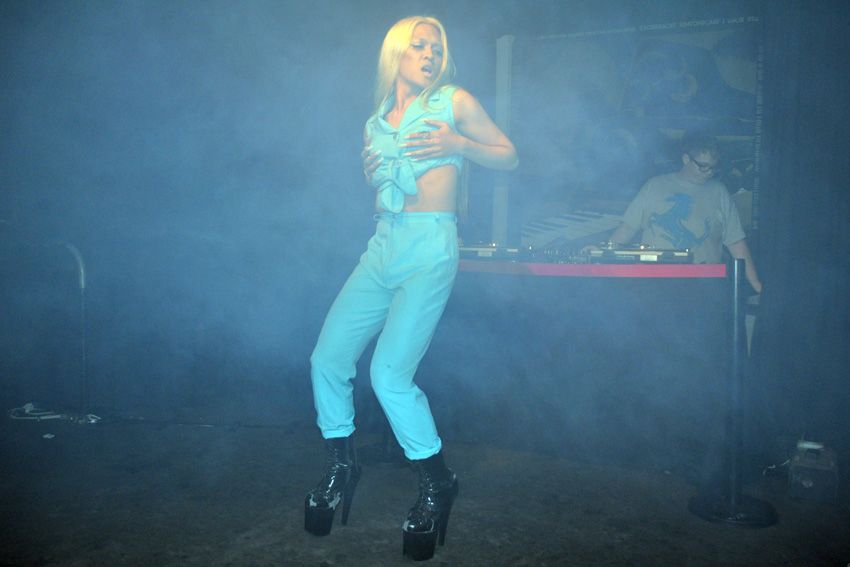 XANTHY working it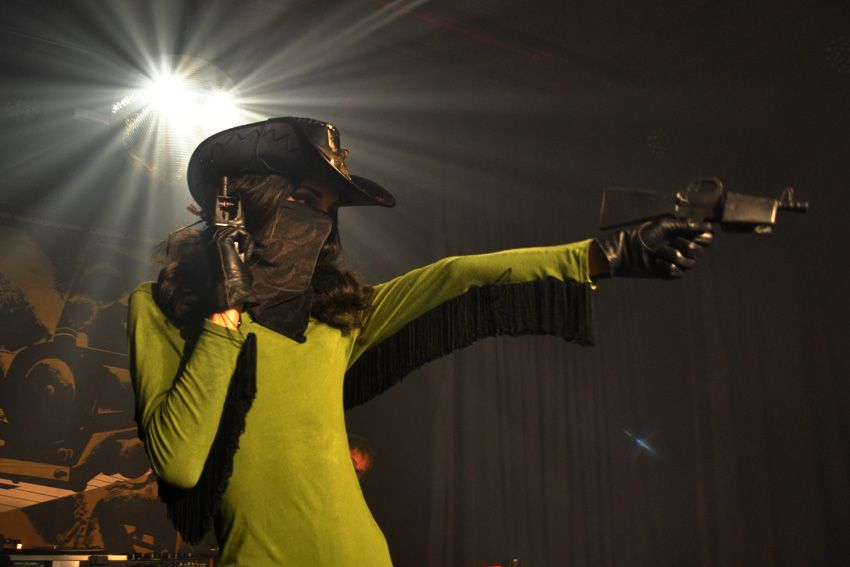 EMMAN playing up to the crowd
TYRA & XANTHY's awesome club kid outfits - I was in LOVE
Shop the look!!!