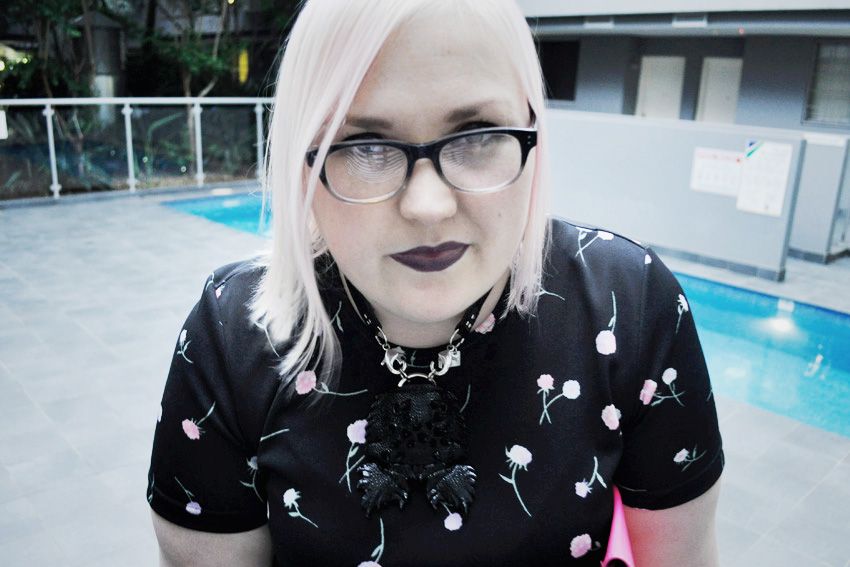 With the light failing and an awesome too good not to photograph outfit on Henry and I rushed around to find a suitable light filled location to shoot in at nightfall last night. The brightest place happened to be our building's pool area which wasn't exactly in tune with my goth styled attire, but hey the light was right. So here you have it, me as a sulky spoilt teenage goth, pool in background frown in the foreground. The colours may be saturated, the pink flowers in the top have turned almost white, but I do actually like this series of photos and wouldn't want them any other way.
Lobster tail choker
by OS Accessories from
ESTATEofMIND
in Surry Hills
Lipstick
MAC Cosmetics
in Cyber
Glasses
Specsavers
(been asked so many times where they are from, time to tell you all my secret haha)
Outfit Details
Floral tee
90s vintage find from Surry Hills Market for $10
Shiny skirt
ASOS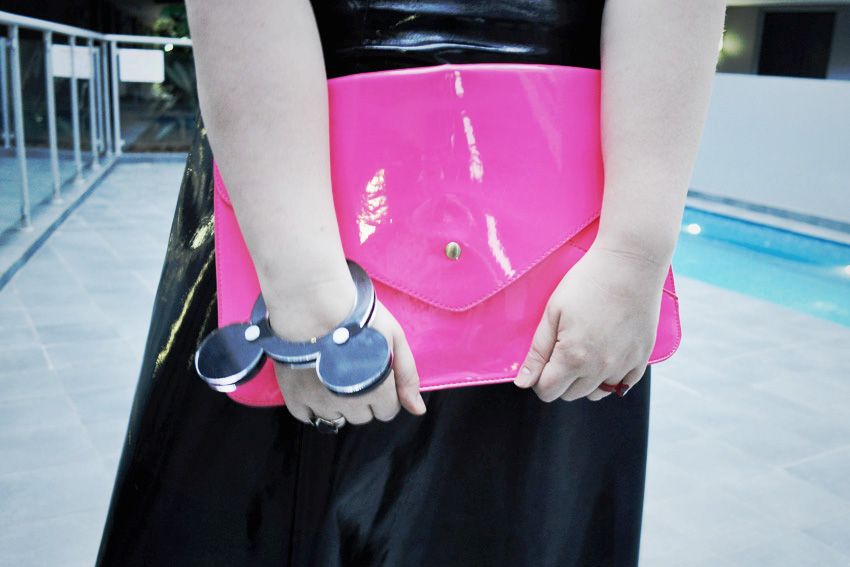 Neon pink clutch
A boutique on Oxford Street in Paddington for $45
Mickey Mouse bangle
by +ADEEN NYC from
ESTATEofMIND
Black with white frill crochet socks
ASOS
Pink jelly heels
Juju babes in fuchsia from
MrShoes UK
Get the look!!!