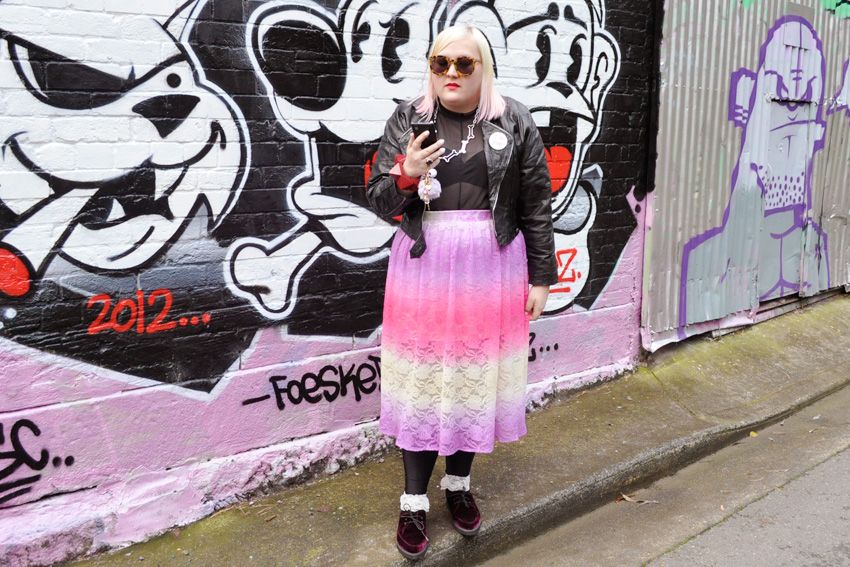 I had wanted this pink dip dye skirt from
ASOS
for a long while but didn't want to pay full price for it not knowing if it would work for me or not. Luckily it went on sale for $19 so I quickly snapped it up, although I just noticed that it has been further reduced and is now only $14.45, total bargain! The graffiti wall and my pink dip dyed hair all just happened to match with the skirt, so it was the perfect spot for some outfit photos.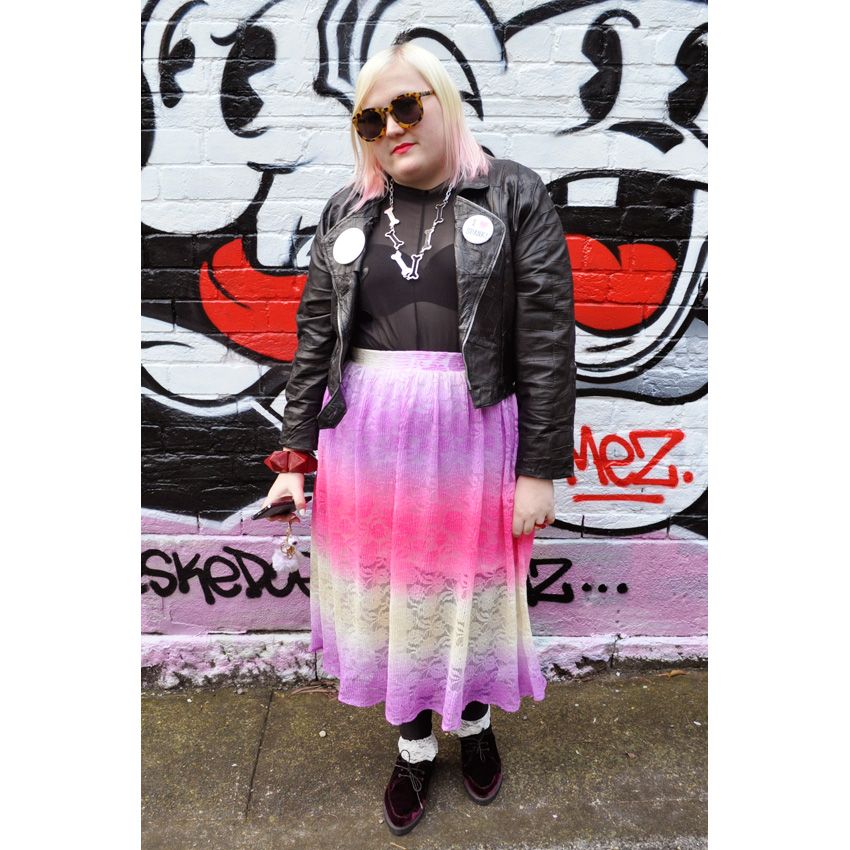 Vintage Biker Jacket
Red Cross Three 5 Nine King opshop in Newtown for only $30
Sheer hands top
Dimepiece
Dip dye skirt
ASOS
Leggings
Gisela Ramirez
Sunglasses
Karen Walker
Bones necklace
Monamania
in Harajuku
Nadia badge
Nadia
in Harajuku
I <3 SPANK! badge
Spank
in Koenji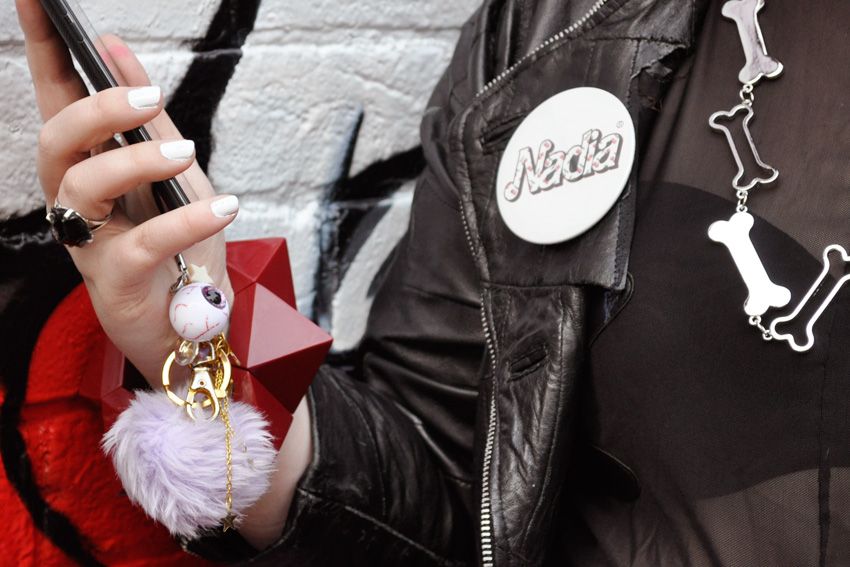 I freaking love my keitei (mobile phone) straps from Tokyo, I just want to show them off. So much fun!
Crystal ring
Cork Saint Clair
Bangle
Elke Kramer
Eyeball keitei strap
Y100 shop
Purple fluff ball keitei strap
Swimmer
in LaForet Harajuku
Lace frill socks
Tutuanna
in Shibuya
Velvet creepers
Topshop in Melbourne